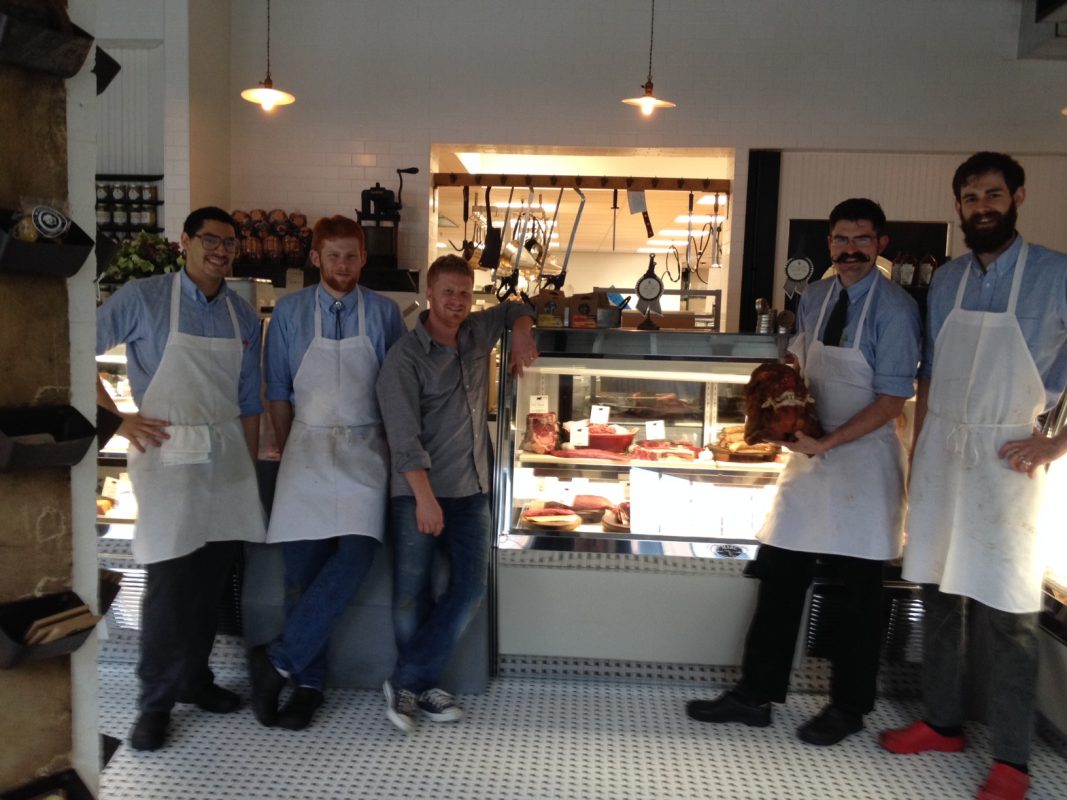 Suzanne Loudermilk Haughey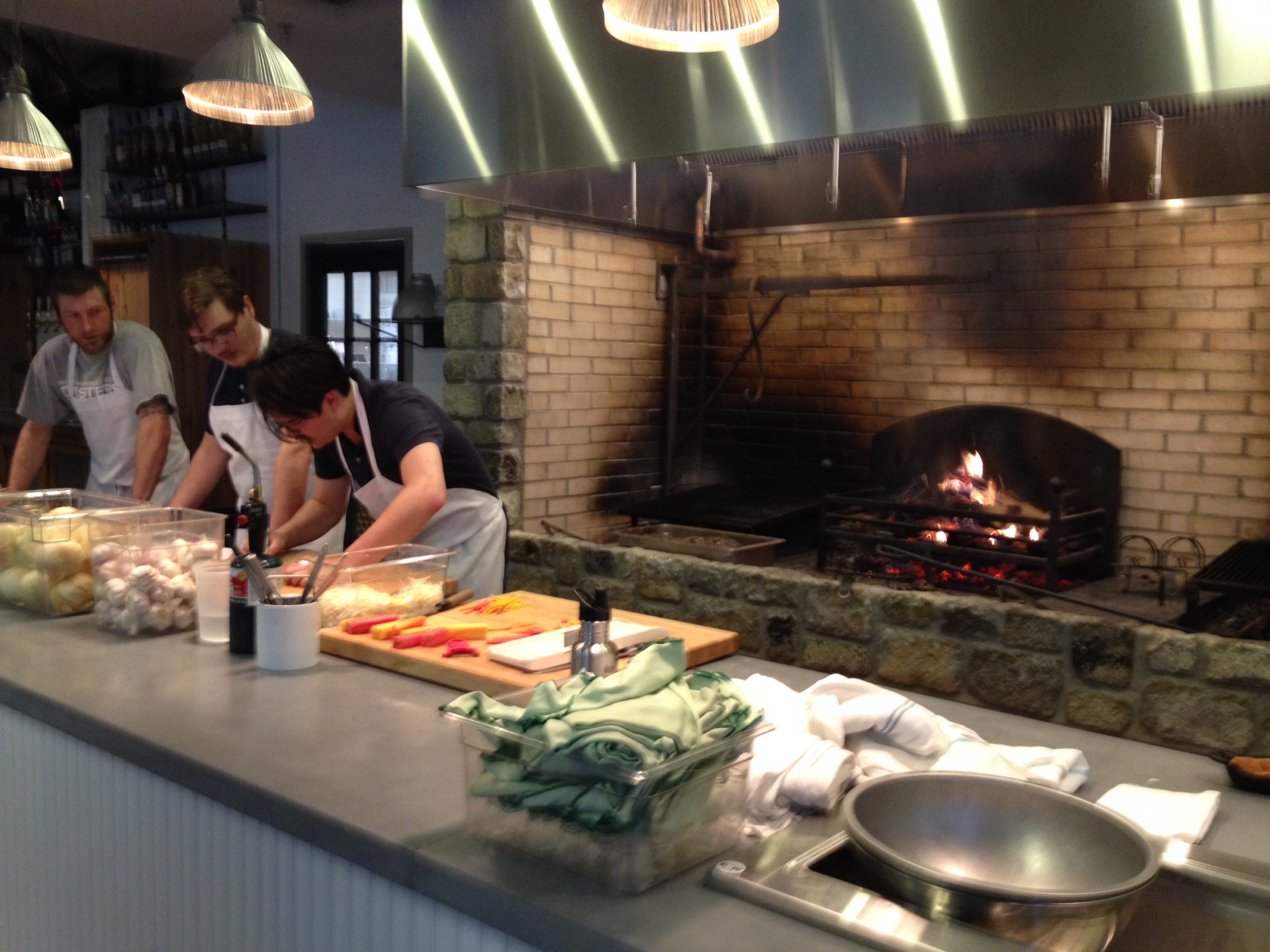 How about a plump leg of mutton, some
guinea hens, or a nice bavette steak? Starting tomorrow at 11 a.m., Parts & Labor in Remington will be able to take care of your butchery needs.
Customers will also be able to buy
eggs, milk, bread, milled flours, grits, and other goods from local
purveyors. "The idea of the butcher shop was for it to be a shopping
experience," said George Marsh, Parts & Labor's executive chef and head
butcher. "We wanted to have things for the neighbors."
George, pictured third from left with
his team of butchers above, set up the shop with an open window to the kitchen. "We
wanted it to be communal between the butcher and the people if they had
questions," he said yesterday as the store was prepping for its opening. (The
cured boar's head in the butchers' photo was en route to becoming a steaming
pot of chili today.)
The attached restaurant area with
communal seating and tables with church pews is scheduled to open April 24. The
focus is on hearth cooking, pictured, in cast-iron pots, featuring steaks, pork
chops, and many other items.
Beer is a huge part of the bar
program with about 18 brews on tap and a growler station. Kegged wines and
local ciders will also be available.
The refurbished space in an old car-repair-and-tire
shop at 2600 N. Howard St. is co-owned by James Beard finalist Spike Gjerde and
his wife Amy, who also operate Woodberry Kitchen, Artifact Coffee, and Shoo-Fly
Diner.
In the retail shop, carryout sandwiches
will be available during the day in addition to various sausages, cheese, and
pâtés. Jars of preserved vegetables processed through Woodberry Kitchen are on the
shelves as well as cookbooks, knives, cutting boards, and butcher's aprons.
You definitely want to visit this
one-of-a-kind shop soon.