​Baltimore's Trendiest, Spendiest Coffee Cups
Our cups runneth over with these jazzy javas.
Coffee desert no more, Baltimore is blessed with many a caffeine oasis. We regularly indulge in the creamy cortado steamed at Johnny's and the deep-mug satisfaction poured at Atwater's. Here we highlight a few cups that stand out for their sheer audacity. Take a slug:
Rusty's Sea Salt Massaged Ka'u
Spro, the tiny Hampden coffeehouse that serves up big flavor and long waits, now lists a cup that is also remarkably expensive. The $15 ka'u, brewed in a vac pot straight out of chemistry class, relies on beans that have been salt-rubbed during fermentation. Spro's crib notes suggest it gives off "notes of pineapple, cherry and grape that lingers with a tannic, cabernet sauvignon type finish." Our early morning taste buds didn't catch all that, but we did savor the smooth sipping, salt-tinged taste, and whiff of the sea. It's like waking up on the beach.
---
Siphon Brewed
At Starbucks' spacious new lounge in the Inner Harbor, you can order a $10 siphon-brewed cup that calls for seven minutes of preparation on a halogen-powered burner, 90 seconds of steeping and precisely four stirs. Our cup, brewed from 22 grams of Tanzania kimuli reserve beans, drew a crowd and delivered a gulp that was very hot and very light-bodied. Also light on flavor. On the upside, you don't get that nasty post-coffee throat coat.

---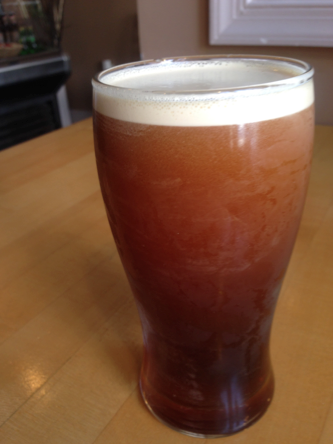 Nitro Cold-Brew
We loved Tesfa Coffee, a sweet spot in Ridgely's Delight that served drinks, sandwiches, and job training to youth aging out of foster care, until it sadly closed its doors last month. One of our favorite menu items was its nitro, which was cold-brewed for 24 hours, stored in a keg, and infused with nitrogen. The glass pint of brew looked more like a beer: cold, pale, and topped with a foamy head. Though Tesfa is closed, Taps Fill Station at the new Mt. Vernon Marketplace takes up the cause of nitro brew. A 10-ounce glass of Ceremony nitro cold brew is $3.50 or take home a 32-ounce growler for $12.50.
---
Spike-ee-ato
At Artifact, where the crowd is hip and the coffee is hot, you can down the Spike-ee-ato. A shot of espresso in one demitasse, a shot topped with foam in another. The one-two punch, named for chef/owner Spike Gjerde, is sure to spike your day with its chocolate-rich intensity. A mere $3.50.
---
Kopi Luwak
The Asian palm civet is a squirrel-style tree-dweller with a reputation as a picky eater. Up all night, it sniffs out the ripest coffee berries, downs them, and then—let's say—expels them. Cleaned, roasted, and brewed, kopi luwak delivers what Zeke's roastery manager Ryan Schmidt calls "an excellent, smooth cup." Zeke's Coffee hosted a tasting of the rare brew in January at $10 a slug. It may again next year—provided it can find ethically sourced beans. Apparently since the coffee became famous, entrepreneurs have been capturing and caging the civets. Zeke's insists on the real deal: hand picked from the jungle floor in Indonesia. "The last thing we want to do is upset anybody or hurt any civet weasels," says Schmidt. News of a tasting will be posted on Zeke's site in December.