Annapolis Restaurant Guide
Dine at these state capital eateries and explore what the historic city has on its plate.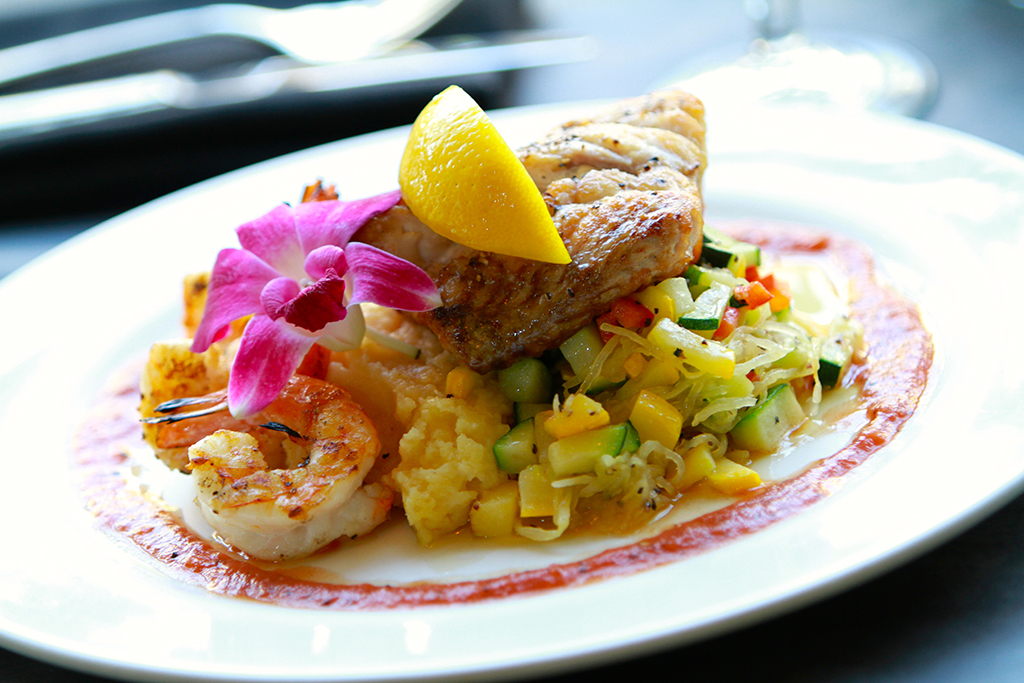 Edited by Suzanne Loudermilk. Written with Lauren Cohen John Farlow, Anne Haddad, Joan Jacobson, Mary Maushard, Linda Perlstein, and Bianca Sienra
Annapolis, our state capital, beckons with its adorable shops, fancy sailboats at the City Dock, and grand historic homes and buildings. There's lots to see and do, but some time during your visit, you'll need to rest your weary feet and grab a bite. With this in mind, we thought it was time to find out exactly what is available for hungry visitors in the historic district and nearby Eastport. So we set out on a culinary expedition, sampling much of the city's fare. After ingesting mounds of crab cakes, juicy steaks, and fat sushi rolls, we think you'll find that our Annapolis restaurant guide gives you a comprehensive overview of the city's culinary offerings and an assortment of eating places to satisfy your appetite whether you're taking in the sites by sea or land.
This cute and cozy Main Street mainstay has been around forever and is wildly popular with locals, maybe because it offers a number of opportunities for decent dining (along with huge portions) at bargain prices. Normandie features French country cuisine, in keeping with its rather cramped, rustic interior of exposed wood beams and its humongous fireplace smack in the middle of the dining room. Choose from the wide selection of crêpes (a buckwheat crêpe stuffed with ratatouille is a favorite) and omelets to accompany a simple salad or charcuterie platter and a glass of wine—a perfect way to dine out without breaking the bank. Best bets for entrées are, unsurprisingly, Normandy-inspired dishes like breast of chicken with apples, veal Normandie with creamy mushroom sauce, or most of the seafood dishes. When the kitchen backs up—as it frequently does—you may find yourself getting antsy for the next course, but the wine always seems to arrive on time. 185 Main St., 410-263-3382
The best seat in the house is probably outside—on the deck on a summer afternoon, where you can sip a brew, enjoy a meal, and watch the boat traffic with downtown Annapolis in the background. But it's pleasant inside Carrol's Creek, too. This contemporary restaurant has plenty going for it, including its location just over the Eastport bridge. The restaurant's design makes the most of that location. With plenty of windows facing Spa (originally Carrol's) Creek and tables on different levels and at different angles, almost everyone has a water view. And as night falls, the view includes the majesty of the U.S. Naval Academy chapel dome and lights from the constant cars on the bridge. Inside, the atmosphere is bustling, but not hurried. The menu is large with traditional seafood and steak, alongside soups, salads, and other light fare. Carrol's Creek offers an interesting menu option: For $18 more than the price of an entrée, you can also get cream of crab soup, a house salad (mixed greens with bleu cheese, dried cranberries, and walnuts) and a choice of dessert. It's a fair value for the hungry. The filet mignon is excellent, and the rockfish topped with spinach and scallops over risotto tastes even better than it sounds. Locals and tourists seem to intermingle in this casual, family-friendly atmosphere. 410 Severn Ave., Eastport, 410-263-8102
Talk about a room with a view. This waterside restaurant on Spa Creek captures a postcard-picture look at historic Annapolis from its Eastport vantage point. Yes, it's a chain, but it's also a tourist magnet with its great location. We've found that it's worth a stop if you focus on appetizers, fresh fish, and certain seafood dishes. For Marylanders, the crab entrées, especially the crab cakes, may not measure up to our inbred expectations. But the blue crab dip with crostini is an excellent nosh to bolster tired spirits after walking around our state capital. Kimchi calamari with crisp vegetables is another delicious way to revive your energy. In the open, comfortable dining room, you can count on the kitchen to deliver wonderfully prepared fresh fish, like a dynamite cedar-wrapped King salmon in a fig vinaigrette. You also won't go wrong with baked shrimp topped with crab. There's a salad bar, but the chopped spinach salad on the menu is a beautiful mix of shredded greens, mushrooms, and radishes with hot bacon dressing. 300 Second St., Eastport, 410-268-7166
Seasonally sourced ingredients coupled with classic European techniques are the recipe for success at this West Annapolis gem. The intimate dining space features a partially open kitchen that gives diners a front-row seat to see Belgian chef Frederik De Pue in action. Snack on red snapper tartare and blue crab rolls before moving on to larger entrees like lacquered cornish hen and beef stroganoff with hanger steak and local mushrooms. Dessert is not to be skipped, as pretty pastries abound—ranging from a goat cheese tart to a caramelized banana doughnut with Grand Marnier gelato. 17 Annapolis St. 410-264-0274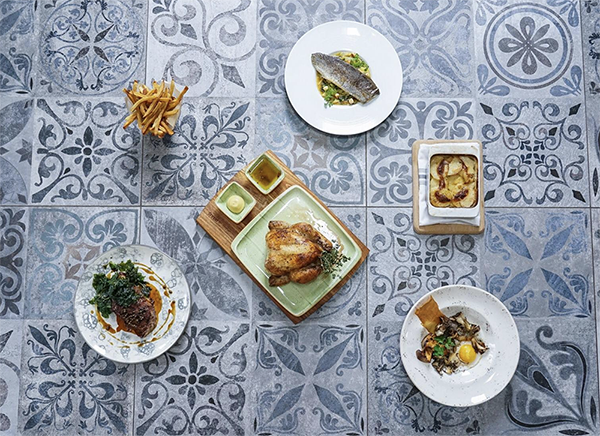 After a relaxed stroll around the City Dock, consider hoofing up toward State Circle and popping into Galway Bay; the appetite you build up will be more than satisfied. This replica of a typical Connaught pub boasts a fine bar and plenty of booths in which to relax with a pint and friends. But it also contains a spacious, casual dining room that can accommodate large parties and families. The food at Galway Bay is centered on pub fare with mass appeal. The menu abounds with classics like shepherd's pie and fish and chips, but also more ambitious items like fresh fish and beef short ribs. And there are many other Celtic dishes such as Irish curry fries or whiskey-and-tomato soup. It's so much the better with what we can honestly say is a perfectly pulled pint. 63 Maryland Ave., 410-263-8333
Harry Browne's offers a window on Annapolis—literally for those lucky enough to be seated at one of the few front tables—and figuratively for those within. This is a city staple, a longtime gathering spot for legislators, lobbyists, lawyers, and reporters. But on a cool weekend, the crowd is early baby-boomer couples and foursomes. Those who do get a window table have the State House dome in clear view and a front row seat on the passing State Circle parade of tourists and teens. Other diners enjoy a casually sophisticated room with dark wood, leaded glass, and striking chandeliers. Wherever you sit, you are treated to excellent food infused with unusual flavors that are beautifully presented. Amid many great tastes, the rack of lamb stands out for its richness, its size, and its melt-in-your-mouth tenderness, and for the accompanying stuffed eggplant, garlic mashed potatoes, and mint coulis. The salmon, one of the specials, has a gentle sweetness that makes it special with artichoke hearts and grape tomatoes in a light sauce. The homemade ice cream at Harry Browne's is notable, too. There isn't anything plain about the vanilla that goes with the delicate creme brulee. The friendly, unhurried yet professional service, stunning atmosphere, and culinary intrigue make Harry Browne's a thoroughly enjoyable evening worth lingering over. 66 State Circle, 410-263-4332
"This is the best food I've had in ages," a happy diner, two tables down, remarks dreamily. Hey, it's hard not to eavesdrop at Joss Café and Sushi Bar, where the tables are packed cheek-by-jowl into a warren of well-used dining rooms, and the clients—lots of them—are usually rhapsodizing about the food. They couldn't care less about the modest surroundings or the crowds—they're here for the sushi. And what sushi it is: fat, silky toro; creamy, unctuous uni; crisp-crunchy baby octopus. Pretty much everything you order here, whether it's one of the sparkling fresh seaweed salads or a selection from the daunting array of rolls, is guaranteed to be perfectly prepared. The menu is staggering, so we usually zoom in on a few favorites. We love the maguro poke, chopped raw tuna marinated in soy and sesame oil, and blended with pine nuts, sesame seeds, Japanese pepper, and scallions. The shiitake tempura is an exemplar of umami—that elusive, mysterious fifth taste best described as heavenly-funky. Bite into a cloud of batter to the earthy mushroom beneath, and you'll find heaven indeed. And if you're an adventurous diner, nothing could be better than the pork shumai. These light, little dumpling bombs, imbued with fiery wasabi, provide an instant, overwhelming blast of intense heat, which miraculously fades in seconds. Everything is pretty wow here, including the service, faster than a speeding bullet train. 195 Main St., 410-263-4688
An easygoing, Far-East atmosphere and food that practically pops with flavor are the two characteristics that define Lemongrass. Service is friendly and welcoming, and we are immediately at ease in a dining room that is bright and cheery without being kitsch or formal. The menu overflows with Thai-inspired cooking, and everything is scrumptious. This is not a place for the meek of palate, however; spicy means spicy on this menu, and the ingredients are so fresh that acids tingle while sweet and salty dance jubilantly across one's tongue. A great example is the pa ram long song, a bewitching amalgam of chicken breast and light yellow curry that sings with a little sweetness, zings with citrus, and stings, but just ever so little, with spice. Another home run is the spicy eggplant. A generous plateful of Asian eggplant that has been lightly fried and doused in garlic sauce, then sprinkled with pepper and basil, this plate satisfies a craving for the savoriness of fried food without paying the price in heavy fats, fatty fillings, or soggy leftovers for next day's lunch. Not much is on offer for dessert, but we will say the mango sticky rice at Lemongrass is the best we've tasted in Maryland. 167 West St., 410-280-0086
Take a trip to Paris by way of Naptown at this 20-year-old neighborhood standby. Decorated with burgundy banquettes, white linen tablecloths, and Bohemian art pieces, the restaurant has become a is a go-to spot for French onion soup and classic coq au vin, but it also features flavorful pastas and fresh fish ranging from salmon to snapper. Other filling favorites include the filet mignon with red wine shallots and classic moules frites with white wine-steamed mussels and crispy French fries. Be sure to order the scratch-made souffle ahead of time, as each one takes upward of 45 minutes to prepare. 2552 Riva Rd. 410-573-0970
At Level, the happy hour, with its $6 artisanal cocktails—made with such quirky ingredients as egg white and baked apple bitters, lime foam, and fresh persimmon—and similarly priced small plates of gnocchi with green peas, grilled eggplant, or hummus with roasted pear seamlessly blends into the dinner hour. You soon realize that Level is happy at all hours. And its small plates can add up to a wide array of flavors, from a duck torchon with a purée of garlic to the dessert-you-can-drink concoction of dark, malty Belgian black ale, served in a Mason jar with a scoop of ice cream. Level's two bars—upstairs and down—are consistently crowded after work, and it recently added a second dining room. A chalkboard, pictured right, on one of the exposed-brick walls lists words related to the headings Food, Drink, and Socialize. It's a list—with the addition of affordable—that will keep us returning. 69 West St. 410-268-0003
The Lewnes family has been at this Eastport corner since 1921, the last 14 years as a steakhouse. Recently expanded—an old family home became another dining room—Lewnes' seems to hold its own against the upscale chain steakhouse nearby. The new space is more open than the original dining room. Tables are well-spaced, windows look into the wine room, and vintage photos give this somewhat clubby space a homey feel. The windows into the wine room afford a view of hundreds of bottles. Dabbling on this wine list is not for the faint-hearted; it is huge, sophisticated, and high-end, though there are half bottles and wines by the glass plus waiters who gladly make recommendations. The steaks are a la carte; vegetables and salads, family style, with half orders available. We recommend the small filet mignon—the flavor is huge—although the New York strip is not as tender or as flavorful. Although beef is the star, the menu includes almost as many seafood items. Service is knowledgeable and efficient, though at times, food arrives too quickly. We leave with an invitation to return from a server, a nice touch and one more reason Lewnes' remains an Annapolis tradition. 401 Fourth St., Eastport, 410-263-1617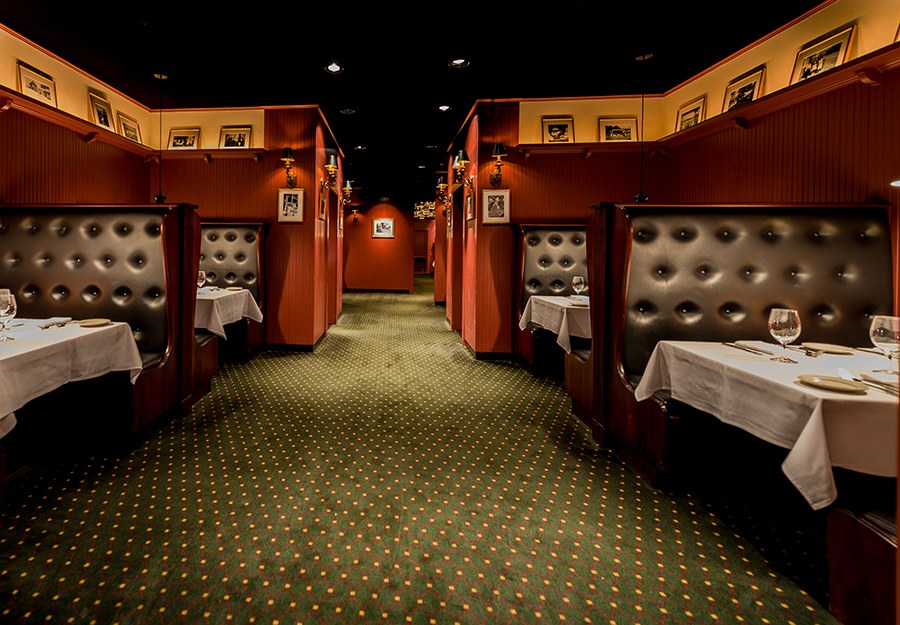 The only reason not to order the $35 dinner special Luna Blu offers—appetizer, salad, entrée, and dessert from the regular menu—would be that you weren't very hungry. But that could change once you got started, because the food just keeps getting better with each course in this comfortable and welcoming Italian restaurant. Chef/owner Ivano Scotto puts the "Napoli" in Annapolis, and vice versa, literally wrapping the cuisine of his native Italian Campania region around Maryland classics, and garnishing them with whimsy. Southern Italy melts atop Southern Maryland in the fried green tomatoes topped with fresh mozzarella, but Luna Blu also offers the straight-up Caprese original. The entrée choices are surprising for this relatively small restaurant—with a risotto of the day, as well as pastas, sautéed chicken breast or veal. Seafood is plentiful: A grilled salmon with spinach entrée includes a generous dividend of scallops and lump crab scattered on top, all of it enveloped in a richly flavorful cream sauce. That same sauce binds spaghetti and prosciutto in the carbonara, a decadent dish that probably should be enjoyed in moderation—if you can exercise restraint. But pacing yourself will pay off when it's time for dessert, which is so good that it is worth coming to Luna Blu just for that. Go for the sophisticated zabaglione or classic tiramisu. Lunch offerings include a more modest pizza-and-sandwich menu. A bonus at this unpretentious place—children are welcome, and servers helpfully suggest a smaller $10 pasta portion for a child. It will provide enough for his dad's lunch the next day. 36 West St., Annapolis, 410-267-9950
This neighborhood hangout is known for hosting cover bands, tribute groups, and open mic nights—and the food is equally as appealing as the live entertainment. Worldly wines and craft cocktails (the "Suits and Ladders" fuses bourbon with aperol and honey) pair nicely with small plates and customizable charcuterie boards. There are also burgers, flatbreads, and plenty of larger entrees if you're going the solo route. Sample standouts including cedar salmon, vegan jambalaya, and rockfish imperial with charred lemon beurre blanc. 175 West St. 410-280-5160
Insofar as "Annapolis seafood restaurant" usually signifies crab dip, crab soup, and, well, crabs, O'Learys breaks the mold. In a wood-beamed dining room that manages to exude buzz and calm at the same time, fish gets treatment that is refined but never fussy. "Close your eyes and point," a waiter says when asked which appetizers are excellent, and so far he hasn't been proven wrong. It's hard to imagine doing better than two perfectly cooked, moist scallops bundled into phyllo and accented by pesto. There's nothing innovative about the three preparations in the tuna trio—one seared piece, one pile of tartare tossed with soy, and one generous slab of sashimi—but the fish, impeccably fresh, needs no fireworks. (The silver chopsticks on the side are a lovely touch.) For entrées, it's all about the extra details. A crispy rockfish is elevated by a tomato-cilantro salsa, sauteed shrimp, and chipotle aioli. The crab cakes are good in a city where they must be; one bite through to the bottom reveals they have been delightfully crisped, and you wonder why everybody doesn't do that. Desserts deliver, too, especially a seasonal berry shortcake with fresh whipped cream. Two thoughts linger after you're out the door: Why didn't we order two slices, and when can we make reservations again? 310 Third St., Eastport, 410-263-0884
This luxurious Italian-Mediterranean restaurant—a sister-spot to Arturo's Trattoria in Glen Burnie—inhabits a prime location on Main and Conduit streets in the heart of Annapolis. Opened in November 2006, its décor is reminiscent of a regal old New York restaurant with high ceilings and ample booths. Chandeliers glitter, original paintings hang from the walls, and angular, high-backed white chairs give the place a contemporary look. While it's clear that chef/owner Arturo Ottaviano put a lot of thought into this décor, it's even more apparent that tremendous effort goes into everything that comes out of the kitchen. From the classic calamari to a salad of shaved parmesan and bresaola (cured beef) with arugula, to the grilled salmon in a lemon-butter sauce, each dish is prepared with great skill and care. A duck breast in pear reduction and a veal chop stuffed with fontinella and prosciutto could not be more succulent. A buttery branzino, a Mediterranean sea bass, is cooked perfectly and expertly filleted at the table. Dinner includes fine Italian wines by the glass and continual refills of sparkling mineral water. A splendid meal with fine service ends with tiramisu, hiding delightful cherries in the bottom, and a lovely dark and white chocolate mousse. 177 Main St., 410-267-7700
Paul's Homewood Café is one Annapolis restaurant where you don't go for the view. Unless, that is, you like to watch traffic whiz by on busy West Street and take in the gas station, transmission repair place, and bail bondsman's office across the street. But do come for the food. Paul's has been at this spot for 70 years, most of that time as a diner. After a recent renovation and expansion, however, Paul's is a white-tablecloth restaurant at dinnertime and offers exquisite food, much of it Greek. While the décor is sleek and new, the menu leans to traditional dishes, such as lamb kebab, crab cakes, fish specials, pastas, a huge list of Greek appetizers and, of course, Greek salad. All are very good, as is the service. The manageable wine list features the products of what it describes as small and independent vintners. The bottles in racks and on shelves contribute to the attractive surroundings. There is a lot of bustle—the kitchen opens onto one dining room, which also includes the bar—a high table turnover, and, consequently, a parade of food being hurried to diners. Paul's is quite busy, and we can see why. We are told there are a lot of regulars. But diners do not seem rushed. It's a comfortable place to pause over a drink, savor your meal, and enjoy your coffee after some wonderful desserts. 919 West St., 410-267-7891
We won't soon forget the palate-pleasing and fresh-breath-destroying meal we recently enjoyed at this 3-year-old treasure, and not just because the leftover kimchi we took home after dinner stunk up the car with the smell of garlic. As the name suggests, pickling is the not-so-secret weapon here, with husband-and-wife team Jeremy and Michelle Hoffman obsessively pickling the kimchi. Milder than many Asian versions we've tried, it's just as flavorful, and it makes a perfect appetizer, side, or snack. Indeed, pickled pleasures are used throughout the small-but-bold menu. Curtido, a Salvadorian-style fermented cabbage, goes perfectly with Relajo sausage and grain pasta, one of a dozen starters. Kimchi spices the broth in the gnocchi; dill pickles are served with the exquisitely prepared rockfish; pickled onions grace the glazed beef rice bowl. Preserve sells pickled goods in jars, too, so your vehicle's new-car smell will be safe. 164 Main St. 443-598-6920
Eclectic
The elegant dining rooms in one of the town's oldest buildings remind you why you're in the Colonial capital—to get a taste of its charms. It's all about capturing the grandeur of the past in an authentic setting. And what better way to savor the experience than with an English tea. There are several choices, including afternoon tea (an assortment of sweet and savory nibbles), champagne tea (a glass of bubbly and chocolate-covered strawberries with the afternoon tea), and high tea (choice of soup, salad, or quiche with tea). The treats with the tea are hit and miss—lemon squares, mushroom tarts, macaroons, and cucumber sandwiches are dainty and delicious; but the quiche Lorraine was too soggy and the scones too dry on one visit. The tavern also has lunch (such as turkey Reuben and crab cake sandwich) and dinner (including Cajun shrimp and steak frites) if you want to go a more traditional route. 7 Church Circle, 410-295-9555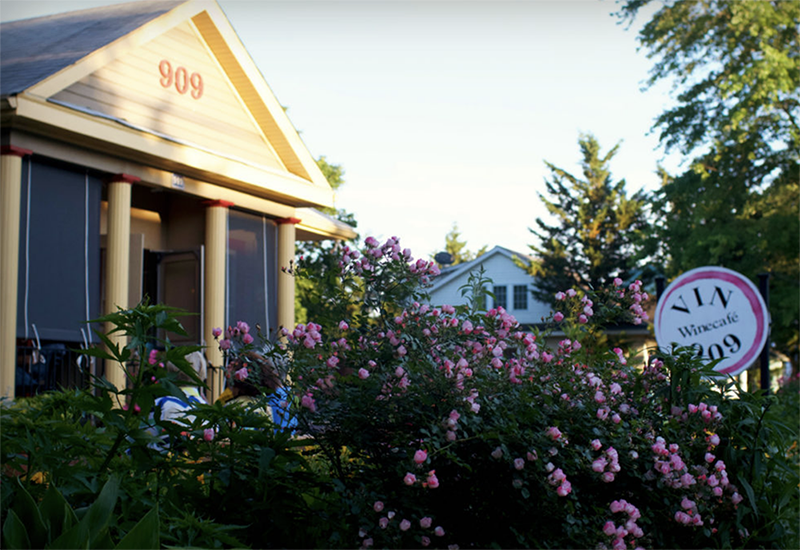 Take in postcard vistas of Annapolis, the Naval Academy, and the Severn River while enjoying fine dining and a great wine list at this longtime favorite. Consisting of small plates, raw bar favorites, salads, steaks, and seafood, the menu is ideal for any occasion. Start things off with tuna poke or grilled sourdough toast topped with avocado, radish, sesame oil, and lemon aioli. Appetizers for the table (a crowd-pleasing sampler features sweet chili wings, yucca tots, and deviled eggs) are also plentiful. Entrees include Maryland favorites like fried chicken with Chesapeake white sauce, South Carolina wreckfish with corn cream and sauteed baby kale, and stellar surf and turf. During the warmer months, grab a seat on the outdoor deck to watch the sunset over the river while sipping a sweet Orange Crush. 1993 Baltimore Annapolis Blvd. 410-349-4000
The Treaty of Paris Restaurant at the Maryland Inn is surely a contender for the capital's most romantic dining room with its fireplaces, toile drapes, crisp white linens, and subtle lighting reminiscent of the days when America's forefathers supped there. On a weekend evening not in high tourist season, the Treaty of Paris was sadly underutilized. Nothing in our experience there warranted a lack of diners. In addition to beautiful surroundings, the restaurant offers friendly and attentive service, and a traditional menu excellently prepared and reasonably priced. The popovers that spill from the breadbasket are a stand out, crusty on the outside, warm and soft inside. The menu is filled with Maryland favorites—crab cakes, rockfish, salmon, shrimp, and steak. The two crab cakes are light and flavorful, broiled as ordered without being dry. The rockfish served over braised spinach in a light white sauce is a thoroughly satisfying combination. Our meal is leisurely, capped by desserts made in house: crème brûlée and chocolate lava cake with vanilla ice cream. Tradition has its virtues, and Treaty of Paris seems to be mining the feel and flavor of a bygone era for the benefit of the here and now. More people should partake. Maryland Inn, 16 Church Circle, 410-216-6340
The best part about this hip Annapolis restaurant is how it lives up to its concept of Asian fusion cuisine—that "East meets West" marriage of unlikely ingredients, flavors, and cooking styles. In what otherwise is a slightly cramped, noisy restaurant, where the large light globes are turned down so low it's hard to read the menu, the food and service deserve their own spotlight. A generous appetizer of popcorn-sized fried shrimp is transformed in an addictive Japanese tempura batter, while spring rolls are stuffed with avocado and ginger soy. Appetizers come with an unannounced bonus of crisp salads of greens and curlicues of raw beets and carrots in lime dressing. Bibb tacos are filled with lobster and miso butter, while wok-seared scallops sit on watercress with orange and vanilla salt and pepper. Generous desserts include bananas fried in thin, crispy lumpia wrappers (think egg roll), served with ice cream infused with a subtle ginger flavor. A delicious lychee sorbet disappears too fast as it melts into a fruity lime soup. You can't get more exotic than that, just two blocks from the Maryland State House. 51 West St., 410-990-9868
Italian
The word "charming" comes to mind as you enter this cozy cottage-cum-wine bar that's in the Annapolis area, though it's well worth a visit whatever county you're coming from. Inexpensive glasses of wine are the focal point here, but the brick-oven pizza, hearty meatball sandwiches, and, when last we visited, a seasonal dish of clams with pumpkin in curry cream broth also deserve top billing. This hideaway is the perfect place for a first date—or 100th date. When we went, we took barstools at the open kitchen next to a regular who told us he eats there at least three times a week. It can be a challenge to get a table at this no-reservations restaurant, so we suggest going for lunch—the menu is no different than at dinner. Just beware the boat shows! 909 Bay Ridge Ave. 410-990-1846