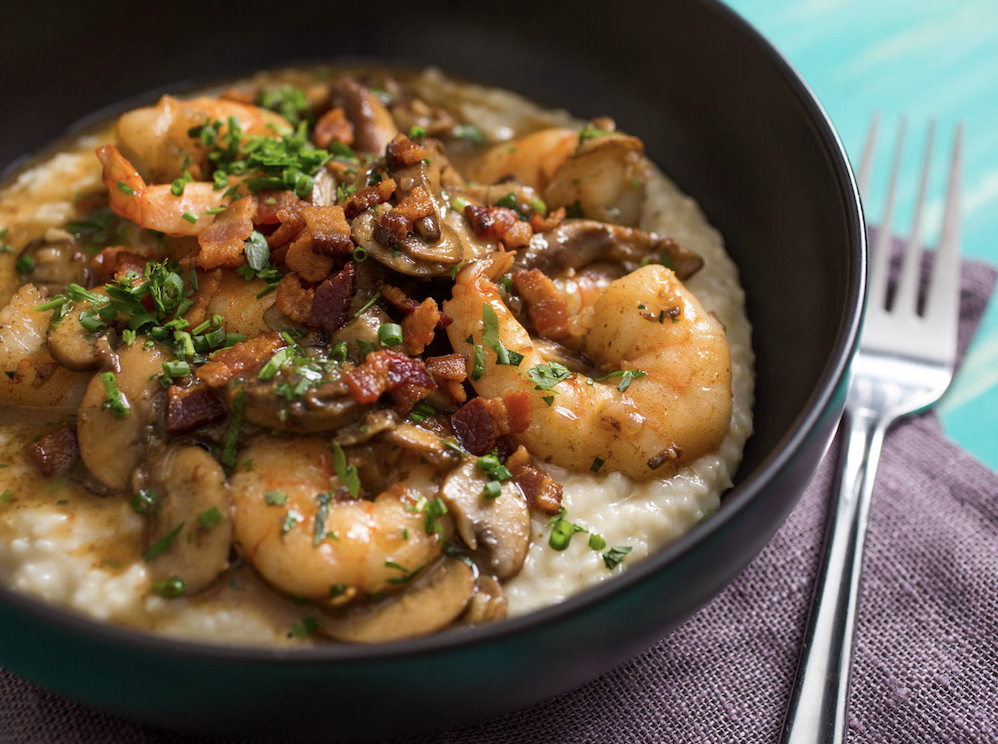 Courtesy of Black Restaurant Challenge via Facebook
The inspiration for chef Casey Jenkins' Black Restaurant Challenge dates back to the summer of 2014, when it seemed like everyone with a Facebook page was dumping a bucket of cold water on their head to boost awareness and collect funds for ALS research. The viral videos, which were reported to have raised more than $115 million for the cause, prompted Jenkins to create a social media campaign of his own.
"One day I was sitting at Terra Cafe having lunch, just relaxing and joking like I always do," Jenkins recalls. "And I was on my phone looking at all of the Ice Bucket Challenge videos. I remember thinking, 'Hey, we could do our own challenge.'"
His idea was to create an online charge urging locals to spend their dining dollars at two African-American-owned restaurants per week. Though it took a few years to work out the kinks, Jenkins—who formerly owned Darker Than Blue in Waverly and now operates Birdland Cafe on Belair Road—is finally gearing up to launch the inaugural Black Restaurant Challenge from February 3-25.
During that time, he is asking locals to frequent the participating eateries at least twice per week and post about their experiences on social media using the hashtag #BlackRestaurantChallenge.
"The thing that has always been a little troubling to me about Baltimore City is the lack of representation for African-American-owned restaurants," Jenkins says. "You're talking about a city that is comprised of over 60 percent African-Americans. We strive to put [these restaurants] out there ourselves."
Throughout the past year, Jenkins has been meeting with city leaders including Visit Baltimore president and CEO Al Hutchinson, Downtown Partnership president Kirby Fowler, and Harbor Bank CEO Joseph Haskins Jr. to flesh out the concept and gain support.
"It only took one phone call to each one of these people," he says. "It didn't take much convincing to explain that this is a feather in the cap for tourism in Baltimore."
The challenge will begin with a kick-off event featuring live music and bites from a handful of the participating eateries at the Baltimore Visitor Center on Friday, February 2. The free event, which has attracted interest from more than 40,000 people on Facebook, has reached its capacity, but there is room to RSVP on a waitlist.
Following the kickoff, chefs from African-American-owned restaurants throughout the city will be offering specials and discounts to help promote the three-week initiative. The participating eateries include downtown vegan soul food spot The Land of Kush, Terra Cafe in Charles Village, Peace & A Cup of Joe in Ridgely's Delight, R. House pop-up The Urban Oyster, Teavolve in Harbor East, Sully's Seafood & Barbecue on Belair Road, The Big Bean Theory inside the Mount Vernon Marketplace, Connie's Chicken & Waffles at Lexington Market, food truck Sharif's House of Wraps, and Water for Chocolate in Upper Fells Point.
Water for Chocolate owner and executive chef Sean Guy says that he has already begun preparing for the influx of diners—testing possible specials such as charred octopus and scallops, and teriyaki chicken livers with bacon-parmesan grits and poached eggs. Guy mentions that, compared to other city-wide dining promotions that lock owners into a fixed price point, the Black Restaurant Challenge allows him more flexibility.
"It's tough for me to participate in the regular Restaurant Week because I have to set my price point at a place where I can compete," he says. "With this, the parameters were a little wider. It's going to give the consumers a look at a variety of cuisine and what there is to offer here. It's a good deal."
Looking ahead, Jenkins is already hoping to expand the challenge, with possible plans to launch a summer iteration corresponding with Juneteenth (the anniversary celebrating the abolition of U.S. slavery), and has even been asked to speak about his experience organizing the event at an African-American chefs conference in Atlanta this March.
"There are some solid African-American-owned restaurants in this city," Jenkins says. "You just have to give them a chance."