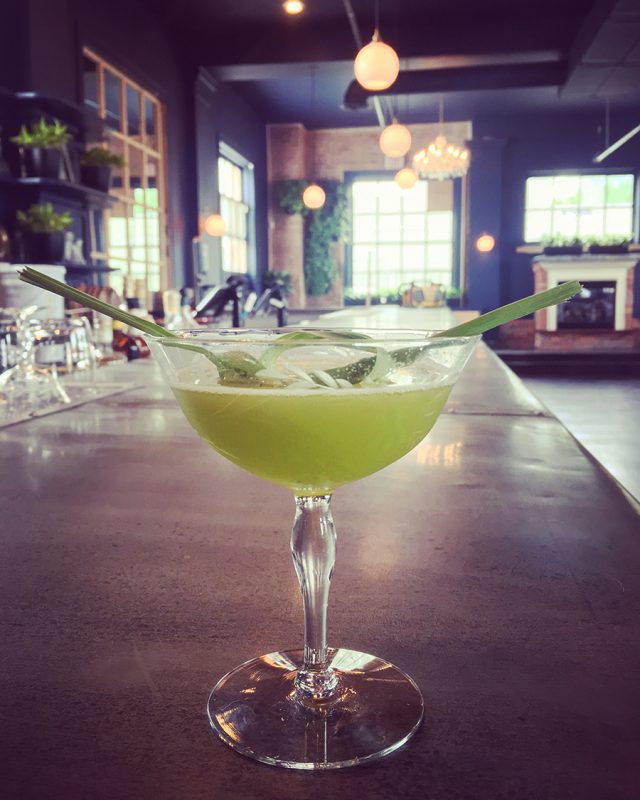 Jess Mayhugh
Though Paul Benkert is a native Marylander, he spent time in Portland, Oregon, bartending at the now closed jazz bar Vie de Boheme.
Now back in Baltimore, and after a year-and-a-half stint at Woodberry Kitchen, Benkert is anxious to fuse a bit of the two cities—plus his intense passion for the written word—into his new bar, The Bluebird Cocktail Room.
"Instead of working in places where the atmosphere or the drinks aren't 100-percent me, we made a bar we want to be in all the time," Benkert says.
Set to open by July, The Bluebird is located on the third floor of 3602 Hickory Avenue in Hampden in a massive 3,000-square-foot space that used to host gallery nights and comedy shows. Benkert and his team have really transformed the space—a floor above Belgian beer bar De Kleine Duivel—working with an architect to expose the building's windows, refinish the floors, renovate the drop ceiling, and replace a stage with a gas fireplace.
The Bluebird—which can comfortably seat 104—consists of dark navy blue walls, a long bar, 12 bistro tables, two large communal tables, and corner lounges by the fireplace. The idea is to "make your own experience" and Benkert is instilling a Portland-inspired model to ensure that service flows.
"We're only going to have bartenders and barbacks," he explains. "There's a dedicated place to order drinks and a dedicated person to make them. Food is pub-style where each person gets a number and barbacks bring you water, silverware, and food. You're still getting a personalized service, but this gives everyone a little more room to breathe."
Besides the innovative service element, The Bluebird's most apparent focus is the literary theme—seen in everything from its name based on a Charles Bukowski poem or a shelf where people can borrow and add books.
"Paul is a published author and I am an English lit major," says bar manager Ben Poole, who met Benkert while the two worked at Woodberry Kitchen. "We found a way to combine our love of reading and drinking." 
Quite literally, since bar's cocktail menu will read like an eight-page book a "table of contents" of simple drink descriptions with references to more detail in the back. The menu is divided into four chapters: simple, more complex, long sippers, and after-dinner drinks. Each cocktail will have a literary-inspired twist like the Mrs. Dalloway named after the Virginia Woolf novel or, not surprisingly, an authentic version of a Hemingway daiquiri.
"This is just how he would have drank it, except he would request way more rum," Benkert says with a laugh. "We researched a bit and found out that Hemingway actually liked his daiquiris over crushed ice. The bartenders in Cuba would put their ice in linens and beat the crap out of it with a rubber mallet." 
Rubber mallets aside, the ice program is a central focus at Bluebird (a trend you can read more about in Baltimore's upcoming July issue). Benkert bought an ice machine that produces a 300-pound block of ice that can be carved, crushed, or cubed depending on the drink.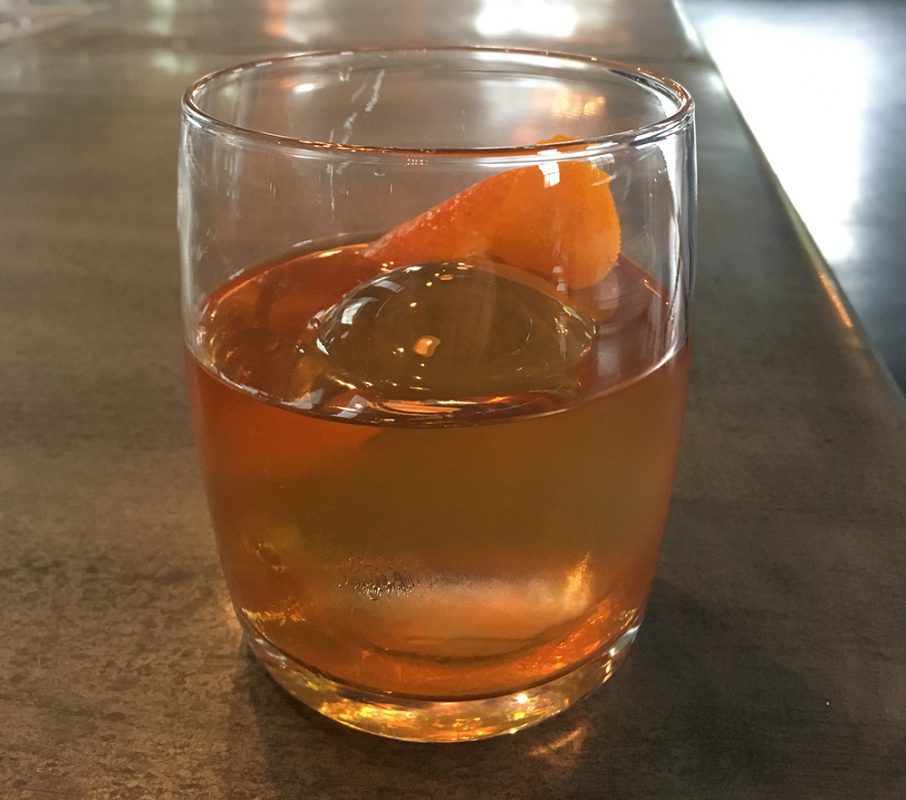 "Shaking a cocktail with just one cube increases aeration or using one long rectangular piece of ice in a collins glass prevents dilution," Benkert explains. "It's just little things like this that we geek out about, but will also make a better customer experience." 
But before Baltimore purists eschew the bar as too fancy, consider other details like the $3 Natty Boh. Or that there will be four porch swings with open windows in the bar's entrance for guests to sip drinks and people-watch onto The Avenue. 
Better still is the bar's Monday-Friday happy hour where a draft cocktail is $5 and small plates are half off until 7 p.m. The food menu is reasonably priced, too, and consists of "European bistro food" like fritto misto, fried sweetbreads, charcuterie, cured salmon, and steak frites.
"My biggest sticking point is that we don't want an entree over $19 and most of our drinks aren't over $10," Benkert says. "If my friends can't even hang out here, then what the hell am I doing?"
The Bluebird's beer program is also simple, thanks in part to a contract signed with De Kleine Duivel. There will be four draft lines—one light, one dark, one draft cocktail, and one cider made by Distillery Lane Ciderworks outside of  Frederick—and a rotating list of seasonal and local can options. The wine list will have old-world selections of five whites, five reds, and a couple of sparkling and rosé options.
One of the drinks that best encapsulates the vision of the new bar is A Secret Love, named after a Japanese poem. Made with vodka infused with lemongrass (picked from the porch below), Pennsylvania honey, and verjus from Black Ankle Vineyards, the drink will attract Woodberry fans with its local ingredients and intrigue new customers with its complex, earthy flavors.
"We want this bar to be all about what you make of it," Poole says. "If you want a romantic night of steak and pricey wine, you can do that. But if you want a beer and $6 shot of whiskey, we have that, too."