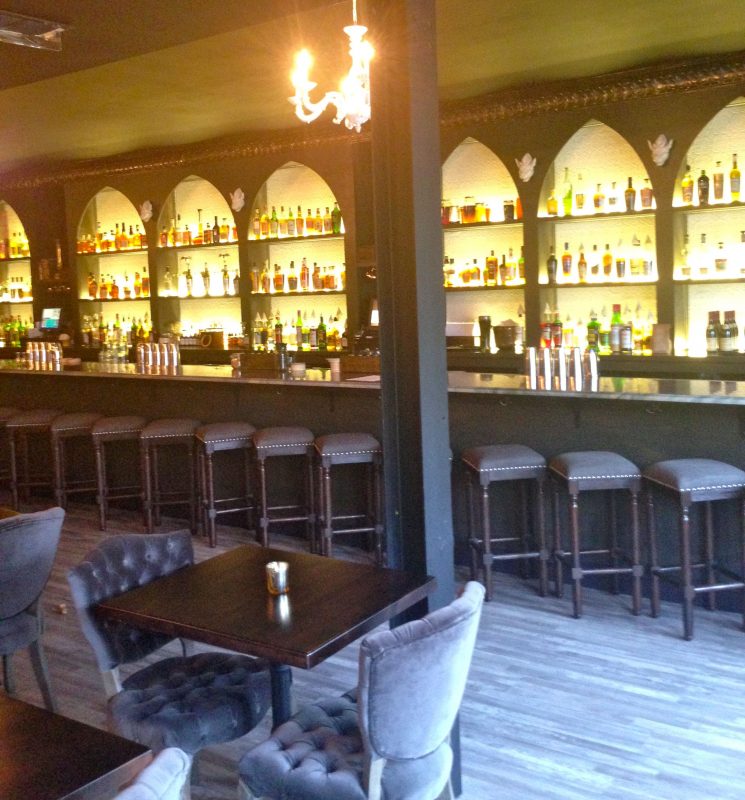 From the group that brought us Stuggy's hot dogs, Rye, and Willow, now comes Bookmakers Cocktail Club—in the old Nevin's space on Cross Street in Federal Hill—which opens its doors tonight.
Gone is the dingy bar with pool tables, murals, and its (in)famous karaoke corner. The space has been completely renovated with stenciled, velvet walls, gold fixtures, and gray-and-black decor that all feels very 1920s old Hollywood.
Of course, as is evident with the name, Bookmakers is primarily focused on its cocktail program, which is being led by Ryan Sparks, formerly of Jack's Bistro. On a visit last night, Sparks was unpacking apertif wines and tinkering with Absinthe drippers, a sure sign of the creativity to come.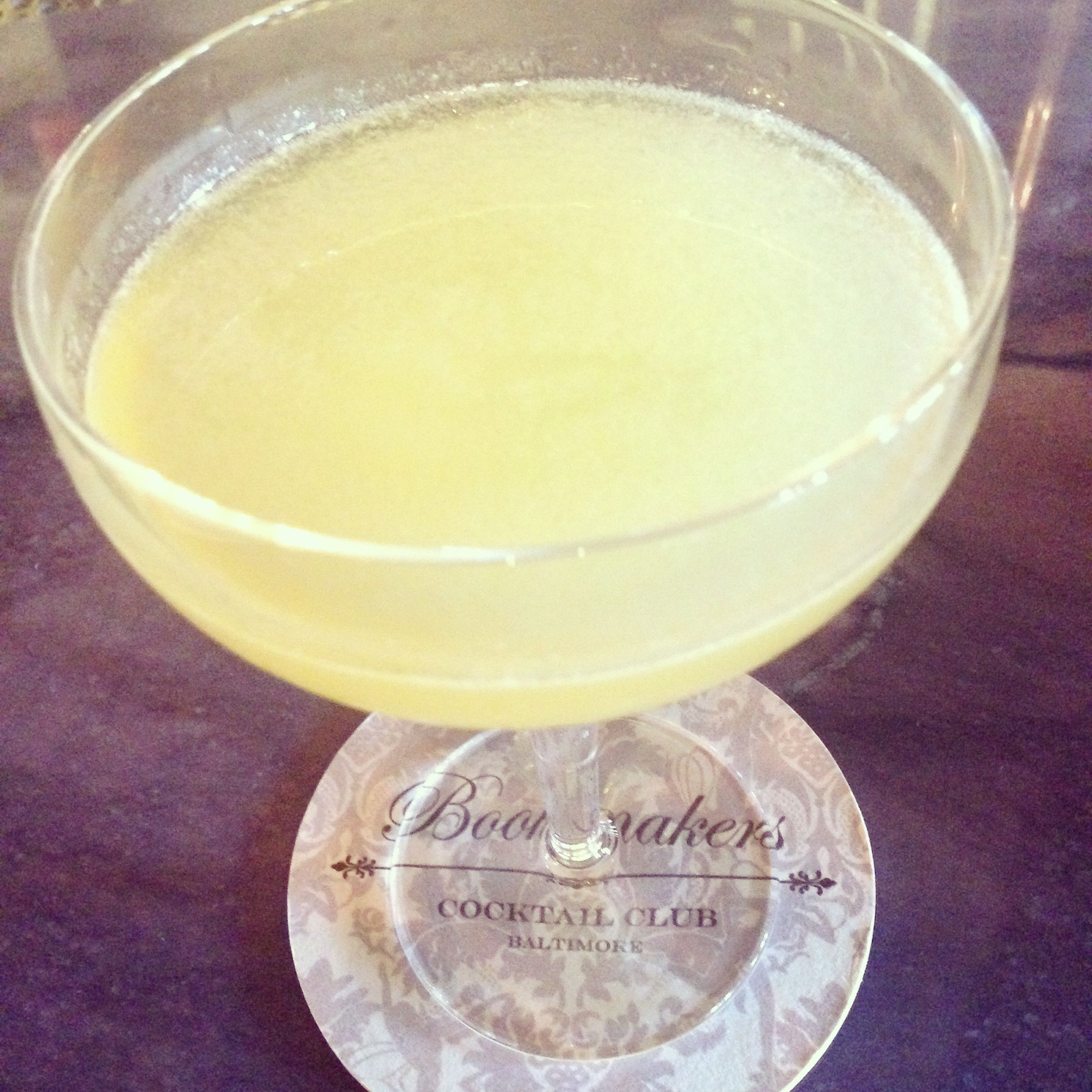 I sampled the Federale (Dobel Maestro tequila, Becherovka, cinnamon, grapefruit, lemon, and mint garnish), which was herbal and spicy. The cocktail menu also displays other innovative touches, like house-made tonic and orange ice cubes (freezing the orange peel inside the ice) for the Bookmakers Old Fashioned.
Of course, there's also the food, manned by Chris Amendola and his team, formerly of Fleet Street Kitchen. The menu is filled with trendy and seasonal dishes like salt-roasted beets, smoked bone marrow, and pan-roasted diver scallops. It should be noted that Amendola uses a lot of ingredients from his foraging trips, causing his menu to be ever-changing.
While, for now, Bookmakers feels a bit out of place in a neighborhood known more for its Miller Lites than its Pimms Cups, hopefully it's a sign of changing times. When Rye first opened up in Fells Point, people didn't think the party scene was ready for such a sophisticated spot. But, if anything, it has upped the ante and helped put Baltimore on the map as a cocktail destination.
My prediction is that Bookmakers will have a similar impact on Federal Hill, which already has a culinary scene to brag about. I think its residents are ready for a spirits scene for which they can do the same.