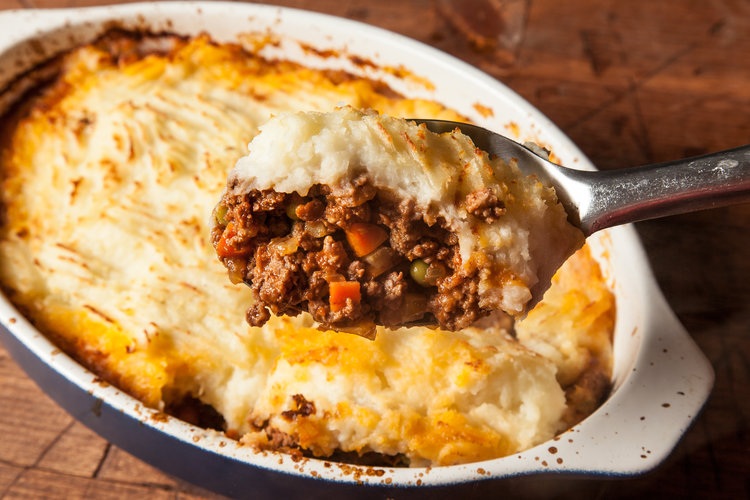 When Slàinte Irish Pub & Restaurant owner Patrick Russell decided to open an Irish bar in Fells Point, he had everything but a name.
"I was sitting at the bar drinking a beer with Hugh Sisson, the founder of Heavy Seas Beer," recounts Russell. "We had come up with the menu ideas and the place was literally under construction when I said to Hugh, 'I need a name.' It was Hugh who came up with Slàinte, the Irish toast for 'to good health.'"
For Russell, who also owns Kooper's, opening Slàinte in 2004 was the fulfillment of a lifelong dream. "I've always loved going into Irish pubs and drinking a pint of Guinness," says Russell, who is of Irish descent. "It's that warm atmosphere and inviting atmosphere that I love."
To add to the air of authenticity, Slàinte's menu includes hearty comfort food and traditional Irish pub grub. "Fish and chips and shepherd's pie are a rite of passage for pub owners," says Russell, "but I'm reluctant to give you our recipe for shepherd's pie, because I think ours is the best."
Fortunately for us, just in time for St. Patrick's Day, Russell relented. Luck of the Irish, indeed.
Slàinte's Shepherd's Pie
2 tablespoons canola oil
2 garlic cloves, minced
1 large onion, chopped
2-3 medium carrots, chopped
1 pound ground beef
2 tablespoons tomato purée
1 teaspoon Worcestershire sauce
2 cups of beef stock (preferably homemade)
1 sprig of fresh rosemary
2 pounds Yukon Gold potatoes cut into chunks
6 tablespoons butter
1 cup milk
Salt and pepper
Heat the oil in a medium saucepan, and then soften the garlic, onion and carrots for a few minutes. When soft, turn up the heat, add minced beef and brown, draining excess fat. Add tomato purée and Worcestershire sauce, frying for several minutes. Pour over the stock. Add rosemary, bring to a simmer, then cover and cook for 40 minutes, uncovering halfway.
Meanwhile, heat the oven to 350 Fahrenheit. Boil potatoes in salted water for 10-15 minutes until tender. Drain, then mash with the butter and milk.
Place the minced meat mixture into an ovenproof dish, top with the mashed potatoes and ruffle with a fork. Bake for 20-25 minutes until the top is starting to color and the mince is bubbling through at the edges. (Leave to stand for 5 minutes before serving.) Serves 4.