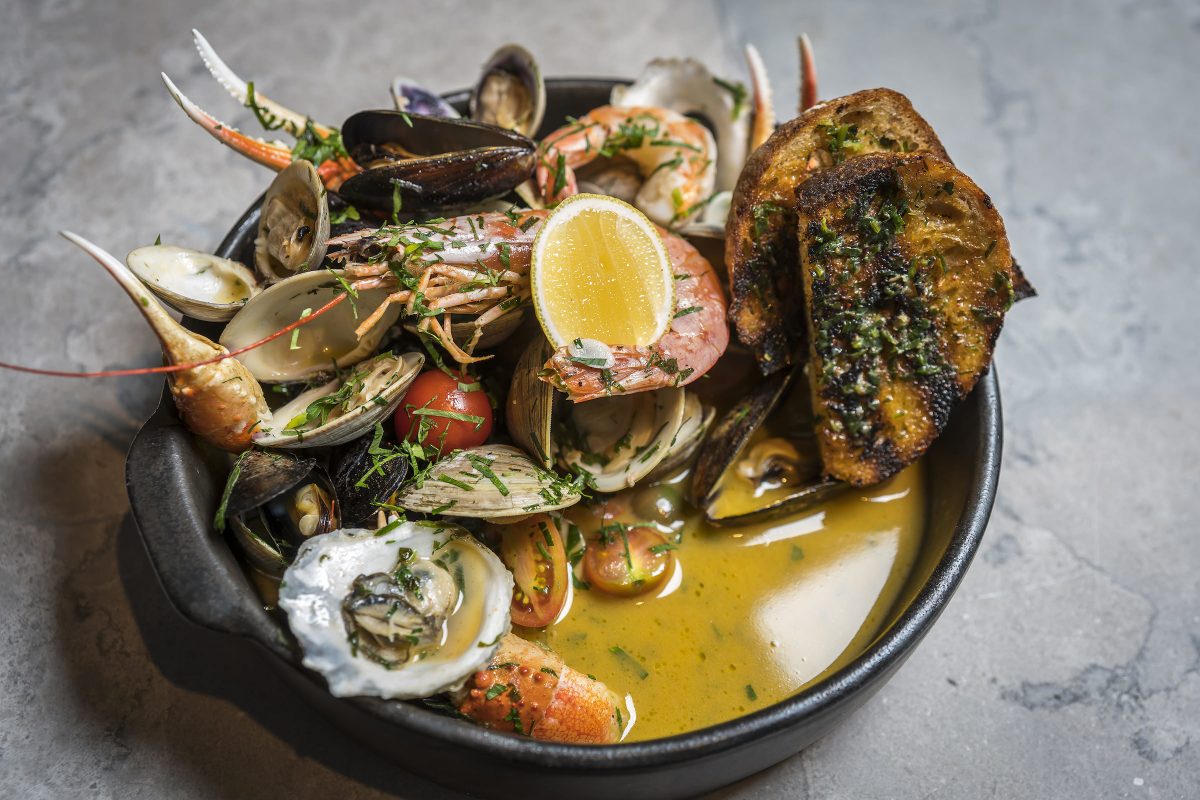 Noah Fecks
Before moving to Baltimore, Brian Plante was living the New York chef's life and dining out in The Big Apple. While in culinary school in New York, he recalls, "we'd eat out every night, truly authentic cuisines or food from the best chefs in the world and they were right in my backyard," says Plante who did stints at Babbo and Esca. "Every chef should experience that for a little while."
Plante is now happily living in Baltimore as the chef/partner at Rye Street Tavern in South Baltimore. "I enjoy living in Locust Point," he says. "It doesn't feel like I'm living in a city. After three years of living in Baltimore and when I walk into Rye Street, I feel like I know everyone eating here."
When did you know you wanted to be a chef?
I was very young, maybe 6 or 7, when I thought about becoming a chef. But as I grew older, I was afraid of the hours. I came to it late—I'm 34 now, I became a chef at 24.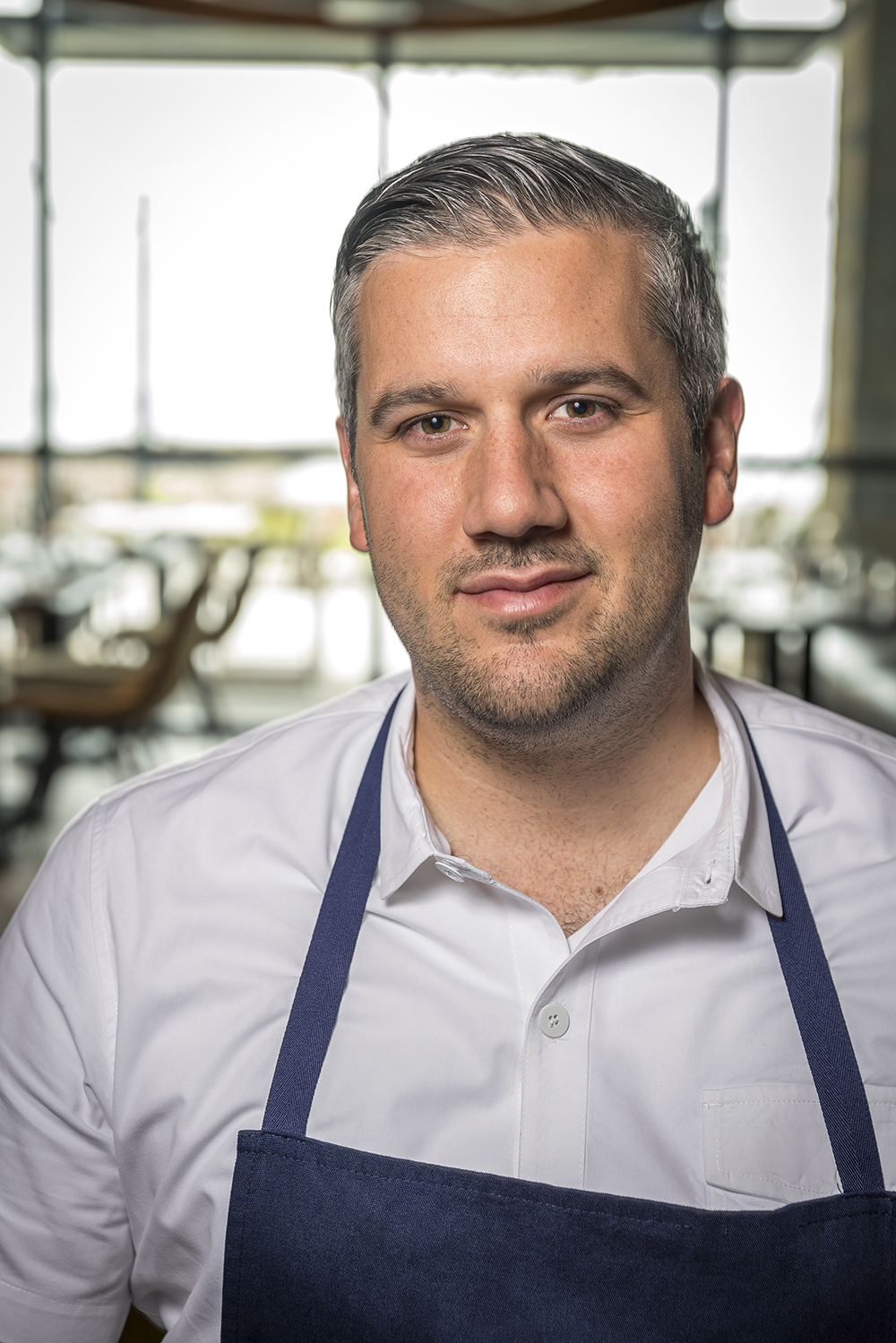 Chef Brian Plante. —Noah Fecks
What other jobs did you work prior to becoming a chef?
I worked in a warehouse. . . . When I told my father that I wasn't going to finish college, he said he'd get me a warehouse job. I worked the 11 p.m. to 7 a.m. shift and was the only one who spoke English. He told me that my high-school education was no better than anyone else's. I hated the job more than anything, but I stuck it out because I was stubborn. I made three-ring binders. I'd take the three rings and put them on the machine. I did that for eight hours straight. It was mind-numbing.
Wow, that sounds awful. Any other jobs?
I worked at Costco selling electronics. My boss was two years older and he was at the ceiling of how far he could go. I realized that I wanted a job that never had a ceiling. That's what being a chef is all about. However hard you work is how high you can go.
So when did you start working in restaurants?
I worked in a restaurant called Food 101 in South Hadley, Massachusetts, where I'm from. I loved it. I loved the pace of the kitchen. It was stressful, but exciting. When you're a chef, every day is completely different than the last and it gives you instant gratification.
Did you get formal training after that?
In 2010, I moved to New York to attend the French Culinary Institute. I'd never even been to New York City before. My first day there, I got a pizza and a beer and ran back to my apartment. I was so overwhelmed.
What did you learn in culinary school that you still use today?
I was blessed to have Jacques Pépin and André Soltner as my professors. André Soltner told me, "Relax, its just food." We were making bouillabaisse at the time.
What has it been like for you to cook with the ingredients from the Chesapeake Bay watershed?
It has been incredible. The proximity to everything from the city is second to none. Within 20 minutes, I can have easy access to one of the best pig farms in the country and within an hour I can be slurping oysters with the Choptank guys. The quality of the ingredients is amazing and is very similar to New England.
What's on the menu right now that you're excited about?
I'm super excited about our pork dishes. We don't waste one part of the pig. On a 300-pound pig, there's probably two pounds we don't use. We do our play on an old-fashioned barbecue sauce with ribs. We're doing a house-made bacon jam for sweet and sour collards, and we have pulled pork specials, beautiful pork chops, and house-made sausages. We're also doing more to explore the dishes of Appalachia like rabbit stew with the rabbit legs braised in mustard and crème fraiche and the loin rubbed with an herb garlic spice and grilled.
What would you like to do in the future?
We're starting to make our own vinegars in the old whiskey barrels from Sagamore. We'd also like to get into pickling and fermenting. Dishes that you tried a year ago are going to taste different when you come back.
Where do you like to go in Baltimore when you eat out?
I like Thames Street Oyster House—it's a little taste of home for me.
Before moving here three years ago, did you know anything about Maryland Blue crabs?
A soft-shell clam sandwich and steamers are my favorite things to eat. When I went to L.P. Steamers for the first time, I thought that I was going to get clams, then I realized that steamers in Baltimore means crabs. They were delicious and awesome, but they weren't clams.
So have you mastered eating them?
At L.P. Steamers, I was with a bunch of chefs from New York at the time. We were picking out the meat and making piles of the meat and cracking the entire crab before we ate the meat, and then we were dunking the meat in butter. The people at the next table told us, 'That's not how you do it.'