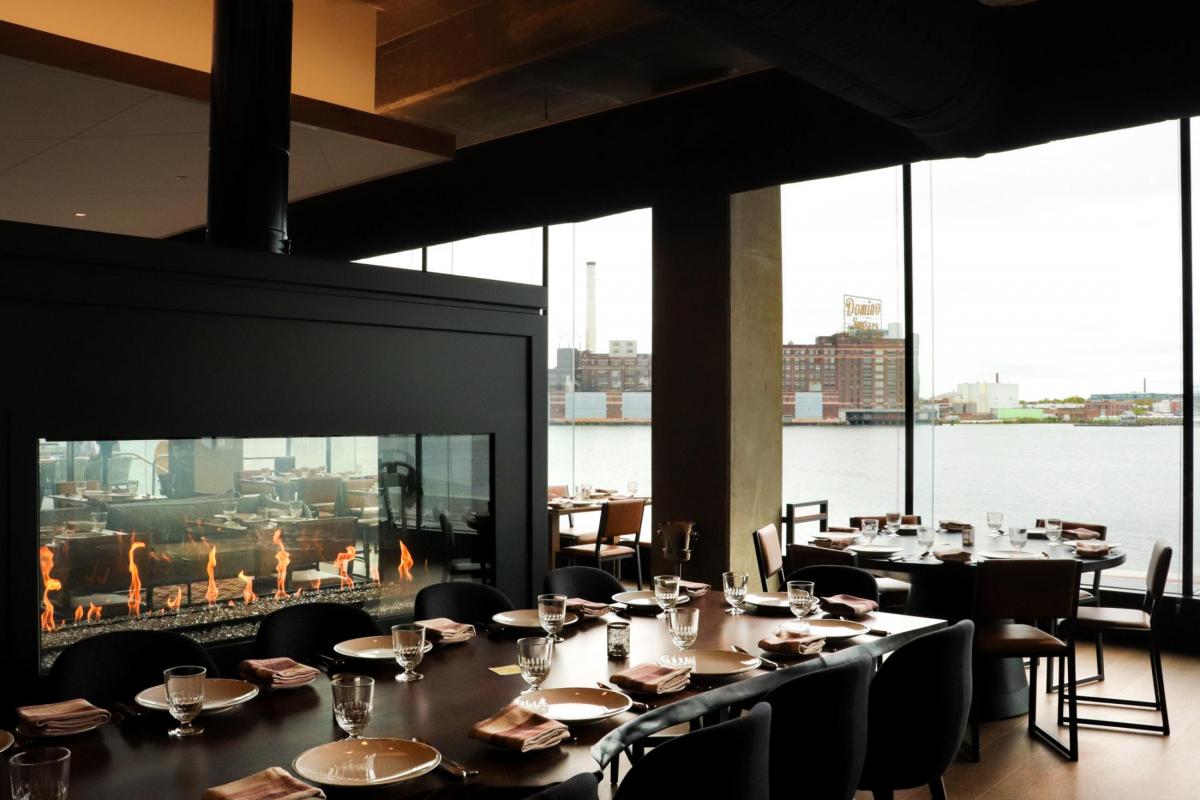 Photography by Lorann Cocca
Against the backdrop of the Patapsco River, with the iconic Domino Sugar refinery sign in the distance and boats bobbing against the horizon, Cindy Lou's Fish House—the latest restaurant from Tony Foreman and chef Cindy Wolf of Foreman Wolf Restaurant Group—has finally come to fruition after many years in the making.
The Harbor East restaurant is situated inside the new Canopy by Hilton Baltimore at 1215 Wills Street (part of the Harbor Point development across the Central Avenue Bridge) and is set to open on October 27. 
The project is a partnership between the hotel's co-owner Michael Beatty, President of Beatty Development Group, and Foreman and Wolf—who are all longtime friends.
"Cindy and Tony have been close friends of ours for almost as long as my wife and I have been in Baltimore," Beatty says. "It's been exciting to see them develop this new concept at Harbor Point—their passion is contagious."
Cindy Lou's Fish House will be Southern focused, highlighting regionally inspired staples such as chicken fried steak, fried chicken with buttermilk biscuits, and seafood chowder. The menu also offers a nod to the mid-Atlantic with jumbo lump crab cakes and crab fluff. ("The chicken fried steak has been in my head for years," says Foreman.)
In many ways, the project is a full circle moment for Foreman and Wolf, who first opened Savannah inside the Admiral Fell Inn in Fells Point after working together at Southern spot Georgia Brown's in Washington, D.C. "That's a connection between us as human beings," says the James Beard-nominated Wolf, who first researched the food and folkways of the South for the menu at Georgia Brown's. "Tony and I both love things that are Southern."
"This is not hotel food in any way," she adds. "And, hopefully, that's the beauty of it."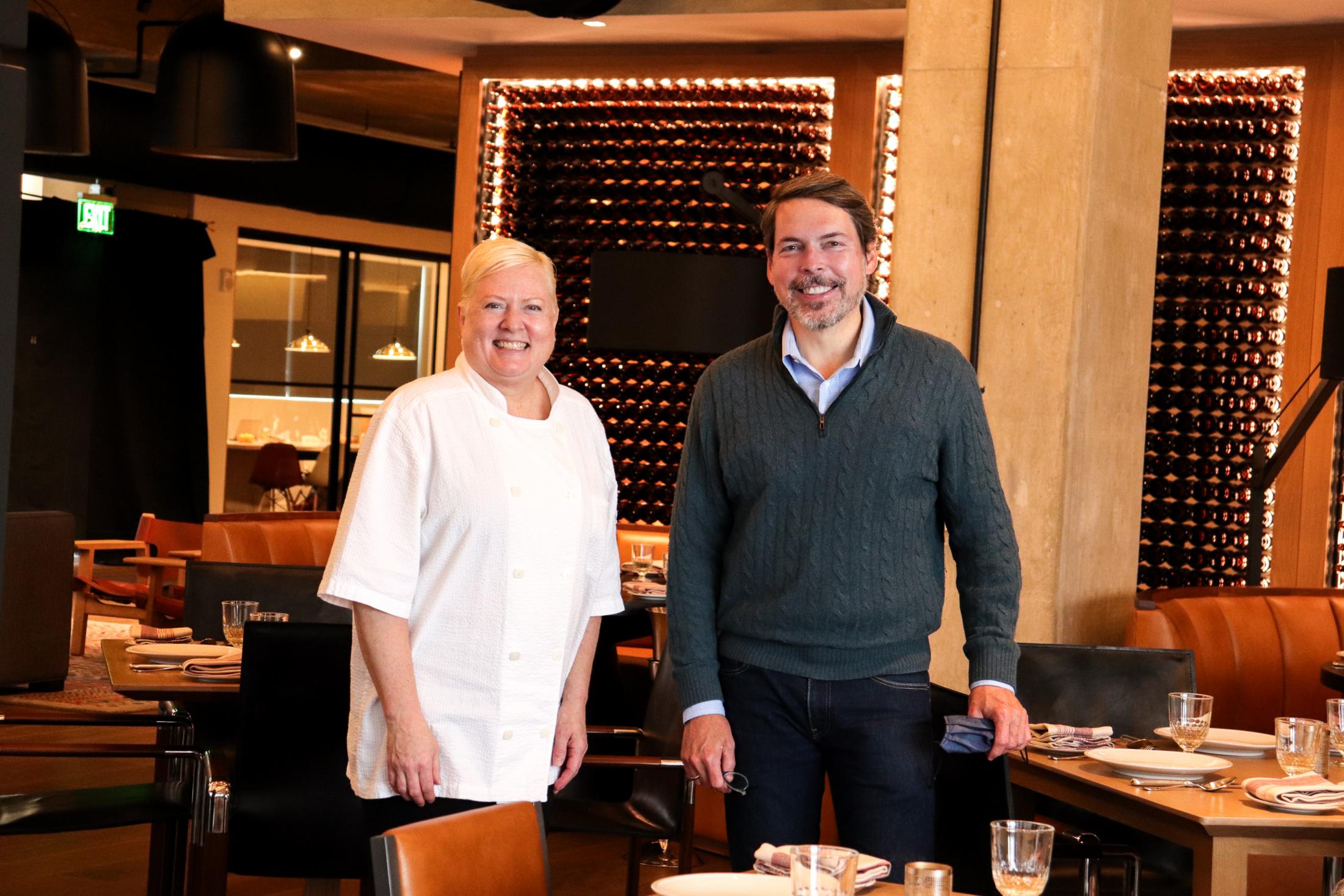 For his part, Foreman's family also has deep ties to the South. His great-grandmother, Annie Ross Harrison, hailed from Zebulon, North Carolina (not to mention she was crowned Miss North Carolina in 1908). "I love it, I grew up on it," he says.  "I still have my grandmother's quilt and chicken-frying pan."
Foreman's great-grandmother, whom he called "Nanny," was a true southern cook. "She was the third child of 17," he says, "so her mother was very busy, and she did all the cooking. She made the basic stuff. Pan-fried fish—it could be perch or trout whatever she found at Lexington Market—collard greens, always rice, always cornbread. I remember visiting her on Saturdays and helping her cook dinner, which was always from 3-4 p.m., shucking corn or oysters, depending on the season, or helping make pickles." In fact, Nanny's pickles make an appearance on the menu (for sale by the jar and also as part of a shared snack plate).
"I am a Southerner, and I love the history of the cooking. They understand the joy of the table there." —Chef Cindy Wolf
For the Richmond-born Wolf—who got her start as a garde-manger in Charleston, SC at Silks, a high-end Low Country cuisine restaurant inside the legendary Planter's Inn—Southern cooking is the regional cuisine that's nearest and dearest to her heart.
"This region is extremely important to me from a family standpoint," says Wolf, whose family moved to Charleston when she was 19. "I am a Southerner, and I love the history of the cooking. They understand the joy of the table there. It is truly American food, but it is influenced by West Africans and Western Europeans—there was a huge French presence in Charleston due to the Huguenots fleeing France."
The stunning space—refined, yet relaxed—designed by San Francisco-based BraytonHughes Design Studios is meant to mirror what Foreman calls "a relaxed happiness in the food." When Foreman first discussed the décor with the design firm, his edict was to invoke the idea of "a friend who has this great apartment on the water where you can sit in the dining room, get a drink at the bar, go watch TV, go to sleep upstairs, or go out on the patio," says Foreman. "That's what this is. You walk into the space and you know you're going to feel cared for, even if you don't go anywhere afterward."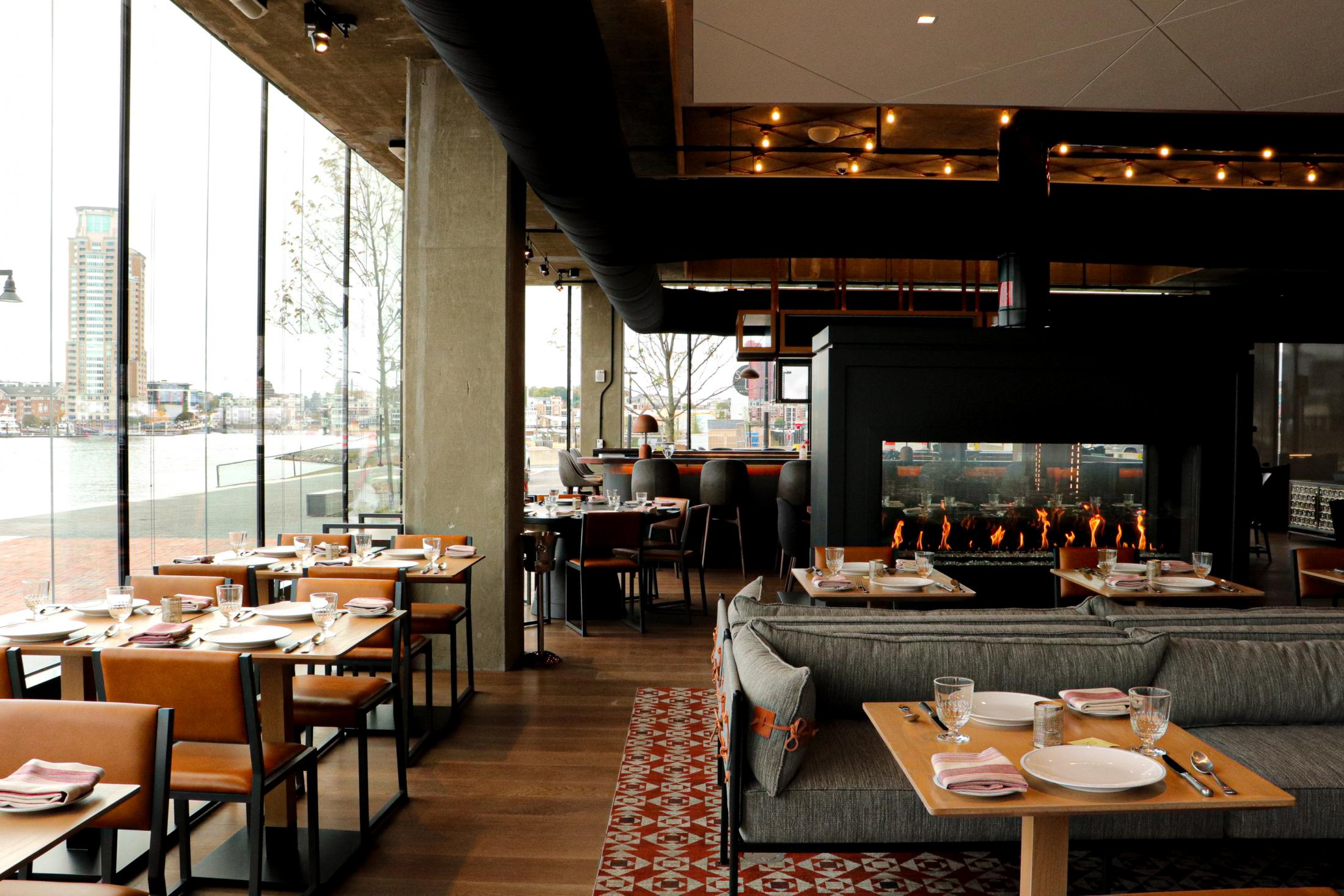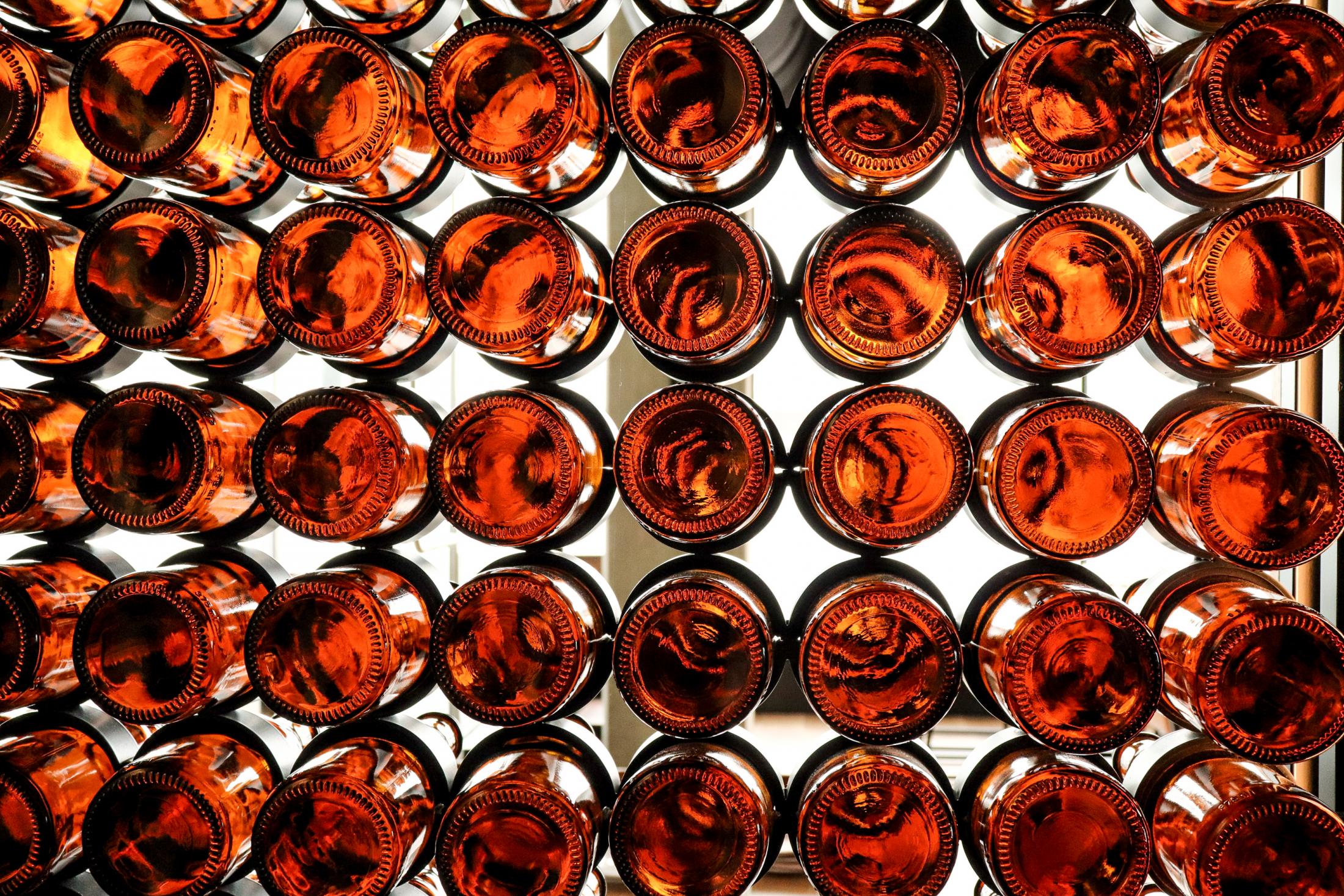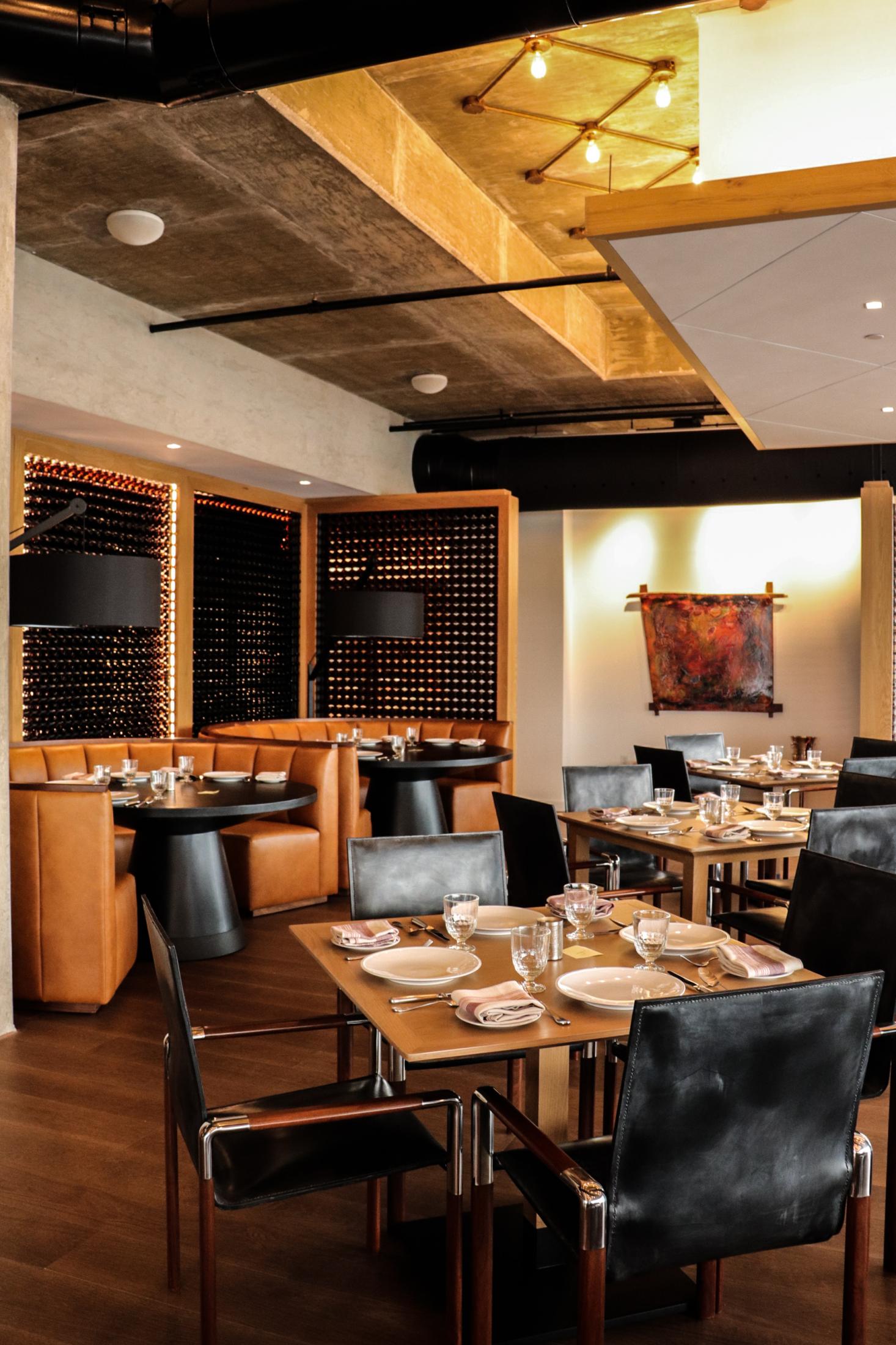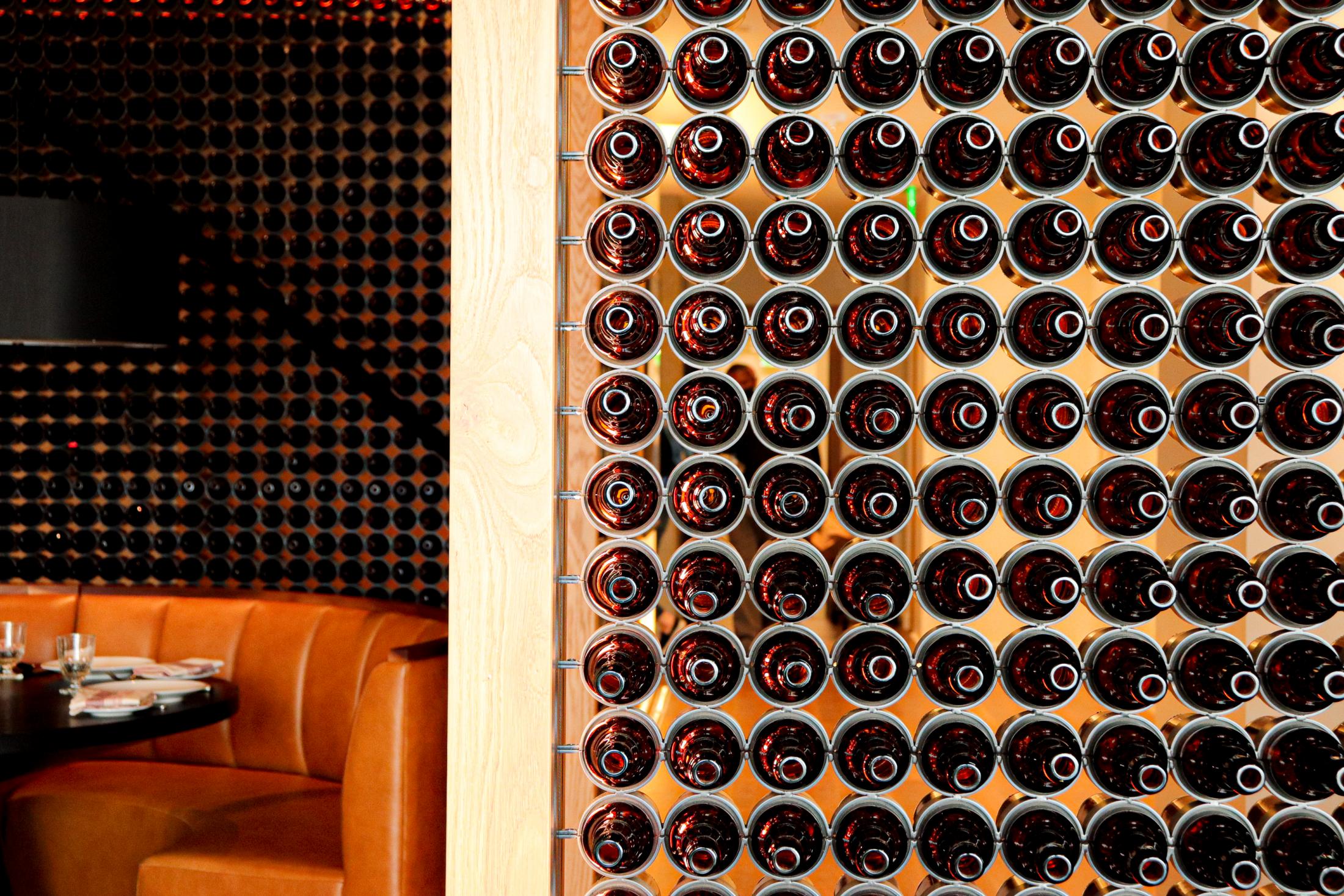 To that end, the dining room—with its wooden touches, dark metals, and copper light fixtures that act as deliberate nods to the industrial history of the waterfront neighborhood—is comfortable and inviting. Bookshelves lined with books, leather chairs, upholstered banquettes, oversized fireplaces, TV's, a billiards table, and command views of the water also encourage lingering.
The duo is hoping that the restaurant, which will serve breakfast, lunch, and dinner, will appeal not only to tourists, but also act as a community gathering space for locals.
"When they said, 'What do you want it to look like and feel like?' I said, 'I want it to feel like I want to live there,'" says Foreman. "Every hotel that I've ever gone to where the food is good, where the service is good, where they make me feel welcome, makes me want to live there. That's what I wanted here."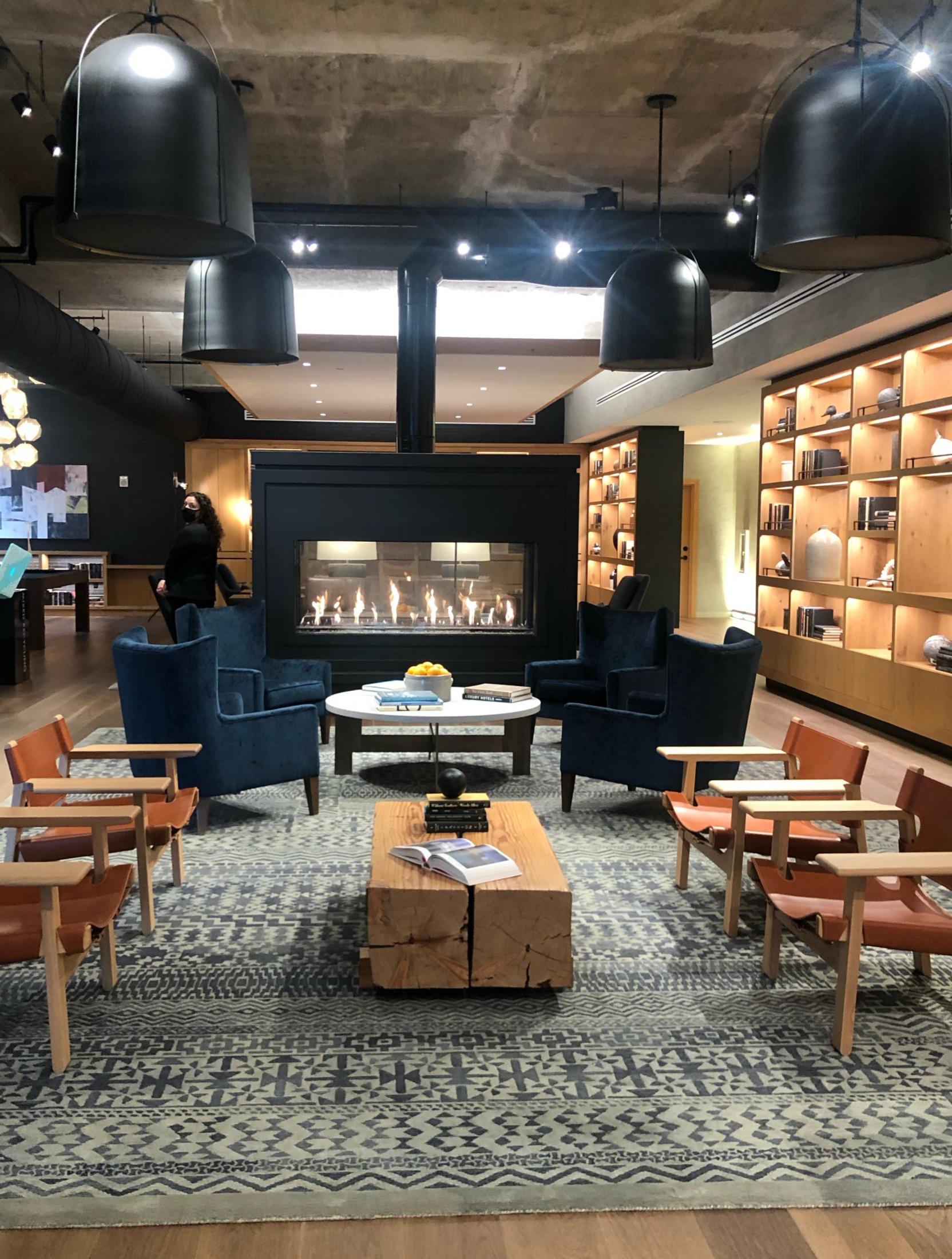 To staff Cindy Lou's, Foreman Wolf positioned many familiar faces from their other properties. Among them are chef Ryan Shaffner, the former executive sous chef at Cinghiale; bartender Andrew Dissen, previously of Charleston; and dining room managers Jamila "Jimi" Jefferson and Andrew Bernstein, who both most recently worked at Cinghiale.
And as for the restaurant's moniker of "Cindy Lou's," a reference to the protagonist in Dr. Seuss's How the Grinch Stole Christmas!, it started as a placeholder.
"I called Cindy and told her the name, and that it was just a working title until I could think of something better," Foreman says, with a laugh. "But I never came up with anything better than that. It's an homage to Cindy."