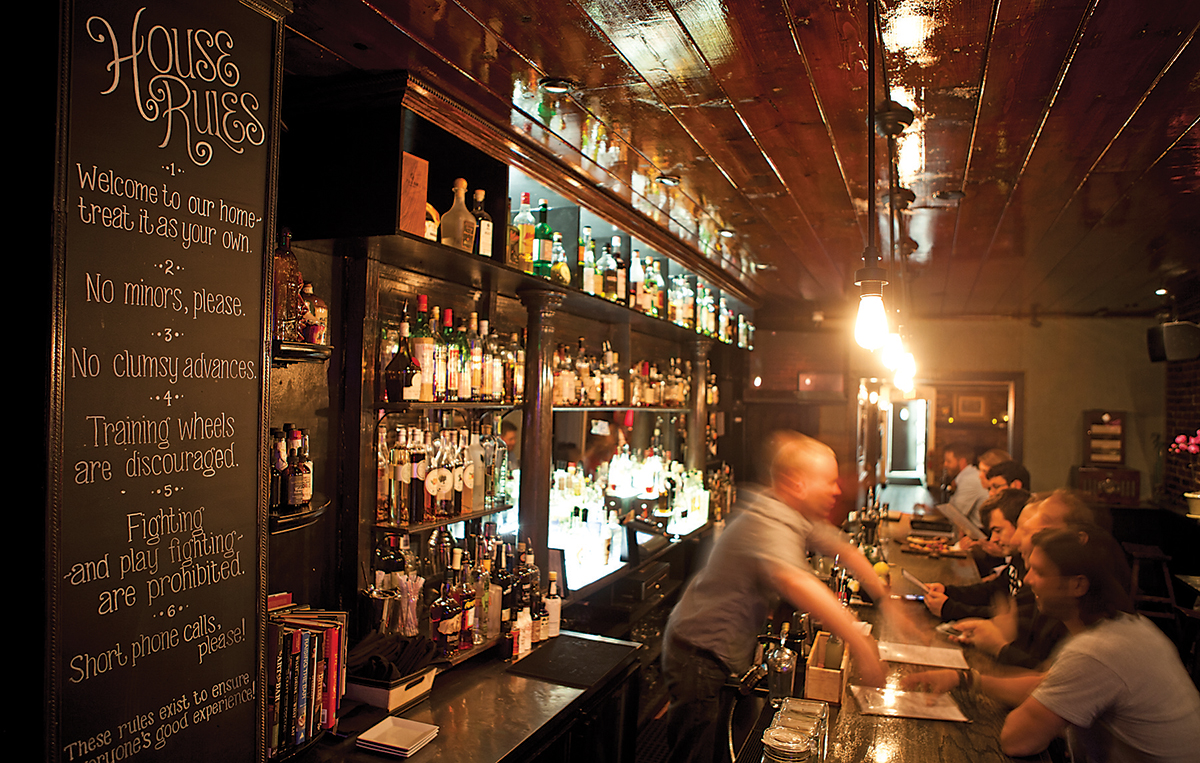 Photography by Ryan Lavine
When Rye opened in Fells Point four-and-a-half years ago, it was Baltimore's first bonafide cocktail-only bar. The craft cocktail movement was starting to pick up speed, but the movement in this city was still in its infancy.
But this week the bar team at Rye announced that "due to circumstances beyond [their] control," Monday, March 7, will be its last day operating out of its current location on 807 S. Broadway.
"We've had some issues with this property," bar manager Doug Atwell said today. "We've kind of outgrown this space, and knew we were going to leave eventually. But we wanted to leave on our own terms."
Atwell was able to confirm that Rye will remain in Fells Point, though "we're going to have to wait until the ink is dry before that announcement is appropriate." He said it was important to both him and owner Ryan Perlberg to stay in the neighborhood.
"We all live here and don't plan on going anywhere else," he says, noting that, after Monday, the bar team will go on hiatus for a few weeks as they await the transition to their next location.
Since Rye's opening, the craft cocktail scene has come a long way with classes, events, media coverage, and other amazing cocktail bars that have followed suit. Esquire magazine named the narrow cocktail haven one of the "Best Bars in America," Rye has frequently hosted guest bartenders from legendary places around the country, and received numerous honors from local media, including gracing the cover of this magazine in December 2015.
Coincidentally, the fundraising event Rye's Up is taking place Sunday night, so Atwell is thinking of calling Monday's last shift Rye's Out. The bar will open early at noon, host several guest bartenders throughout the day and evening, and feature specialty drinks like the "You Won't Believe What Happens Next."
"I've been trying to think of how to phrase it to people," Atwell said. "This is a season finale, not a series finale. We're not just not quite sure what the next phase of the show is going to look like yet."