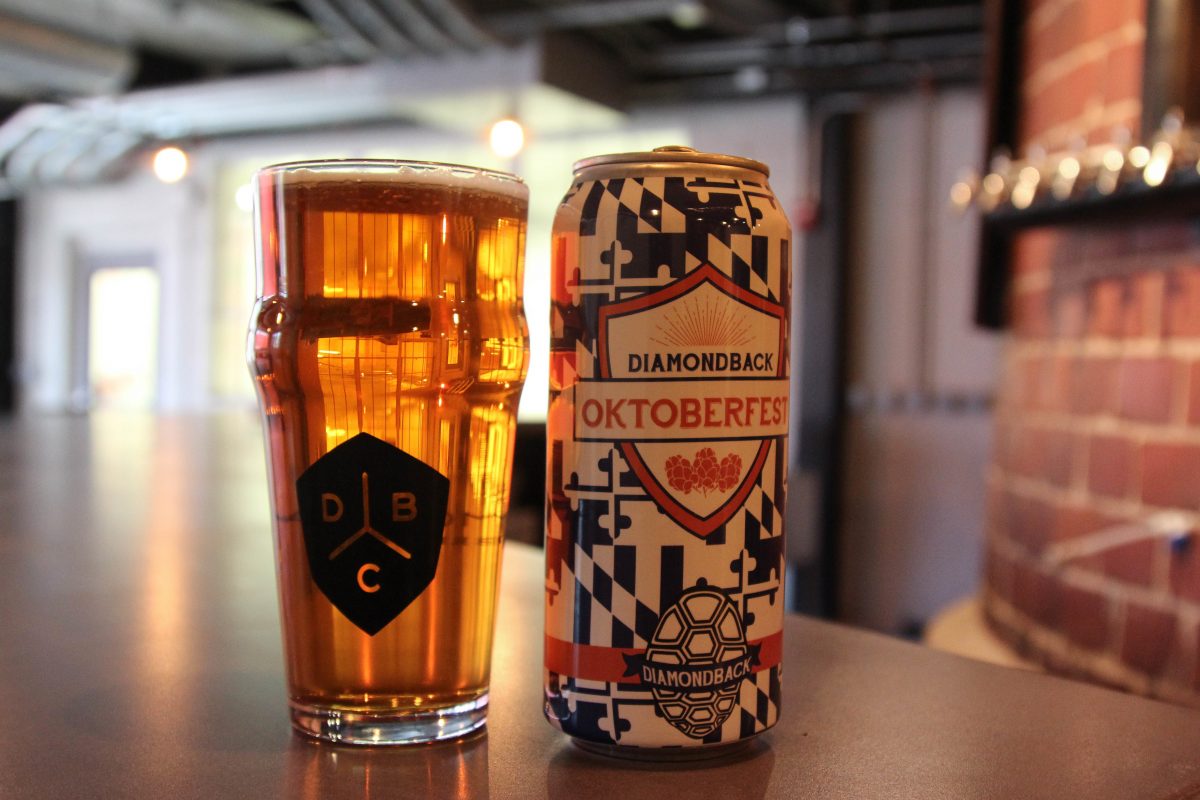 Meredith Herzing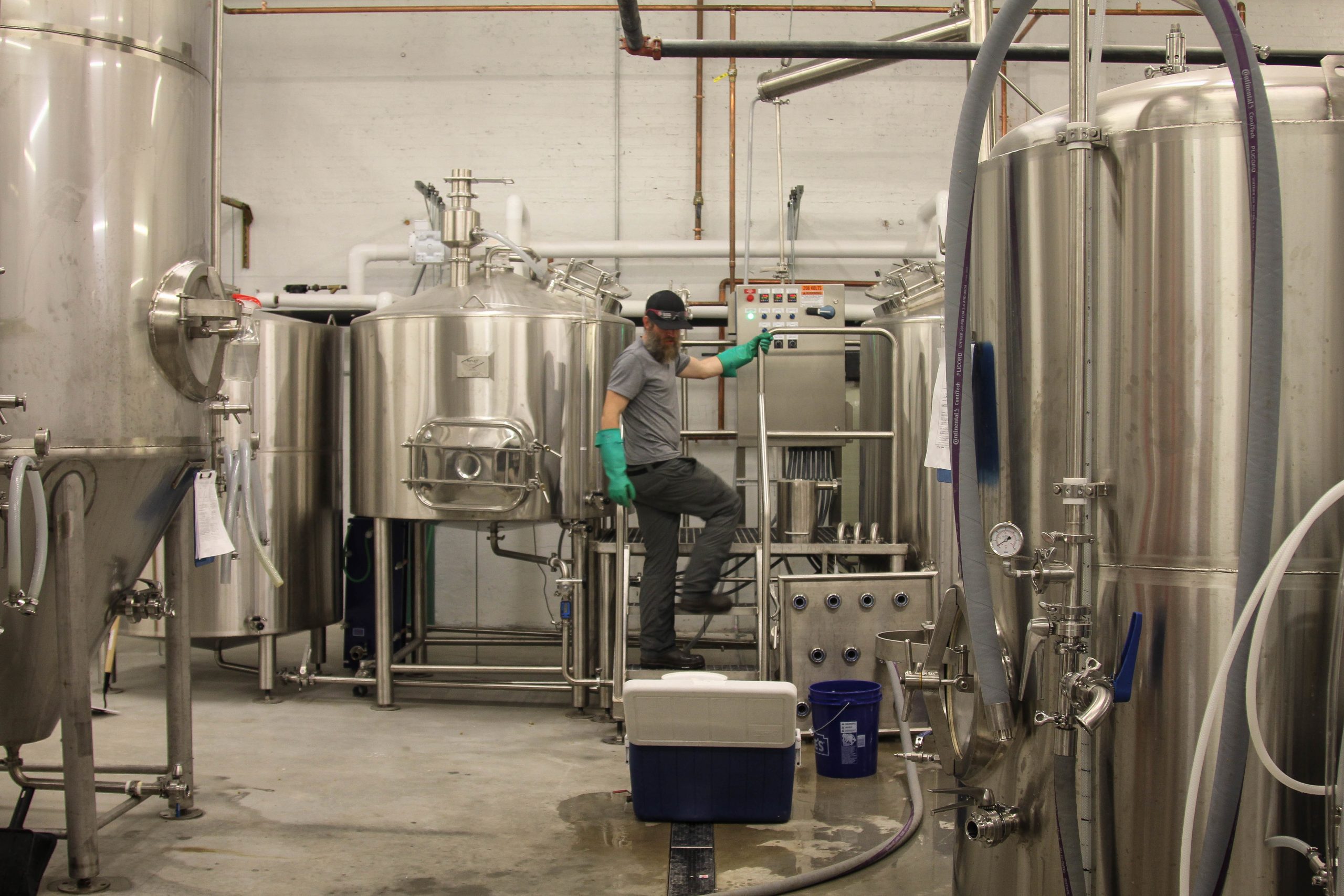 The brewery's 8.5 barrel brewhouse includes 17 barrel fermenters and a pilot system to test out small-batch releases. Diamondback is hoping to produce 2,000 barrels within its first year, starting with their brand new Green Machine IPA and Azacca Blonde Ale.
Heading up the production will be Tim Heath, a former space engineer at Northrup Grumman and brewer at Fairhope Brewing Company in Alabama, who recently moved back to Baltimore.
"Tim was able to make a real name for Fairhope while he was there," Marshall explained. "He's not as concerned with all the marketing bells and whistles, he's really interested in the science and focused on making a damn good beer."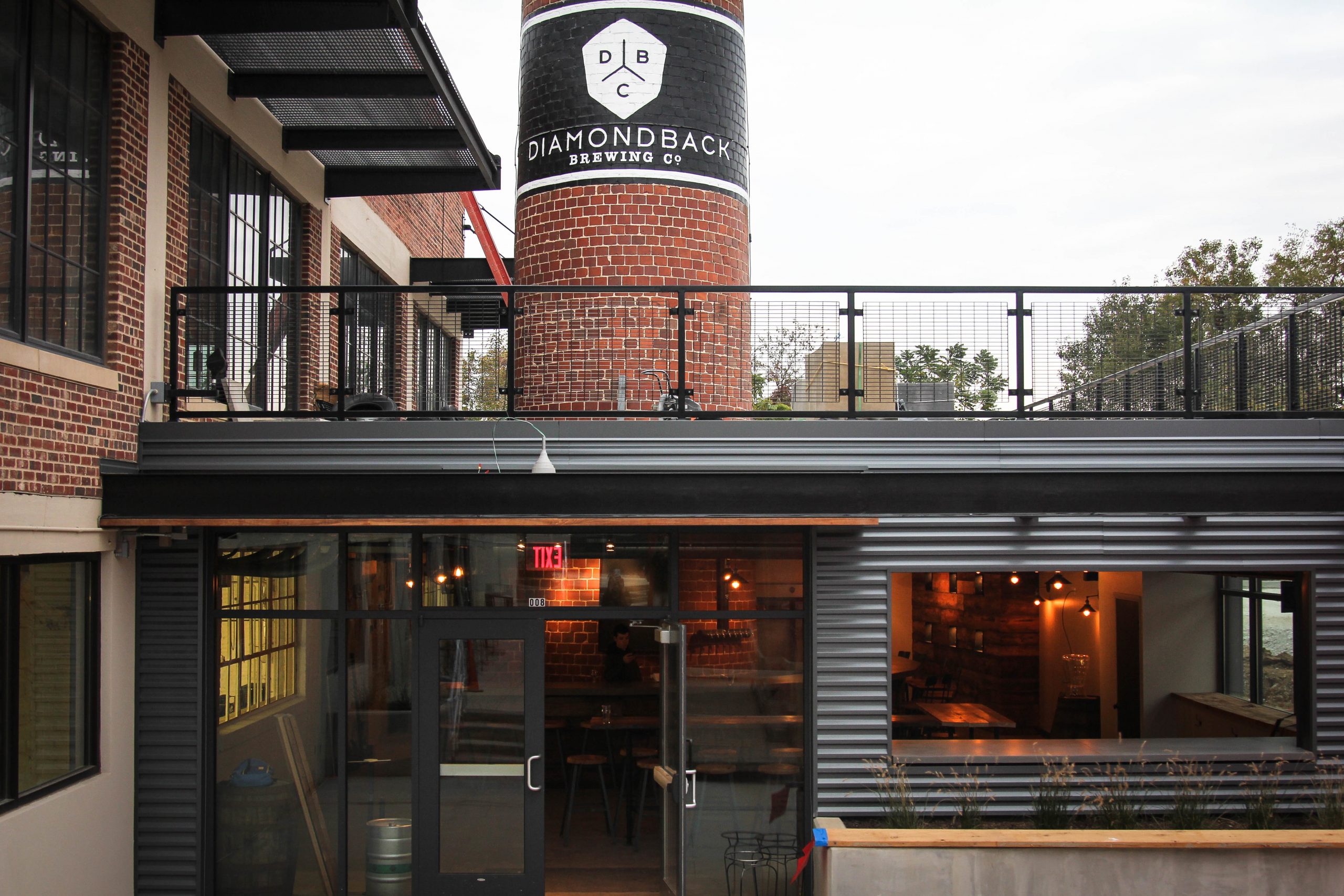 A big draw for Diamondback is the rustic taproom, filled with reclaimed wood accents from local artisan Nick Modha at Monkey in the Metal custom furniture company. A 15-seat semi circular bar surrounds a giant original smokestack, which features eight beer taps, chalkboard menus, and some brewery merch. The taproom will be open on weekends through November and, after that, the plan is to go seven days a week.
One unique element is that on the same campus as Diamondback, Mindgrub Technologies has been constructing a commissary kitchen, which will be a shared space for building occupants and outside chefs to prep, cook, and host events. Marshall said that the Locust Point location—and all of its surrounding commercial and residential development—is a particularly exciting place to open up.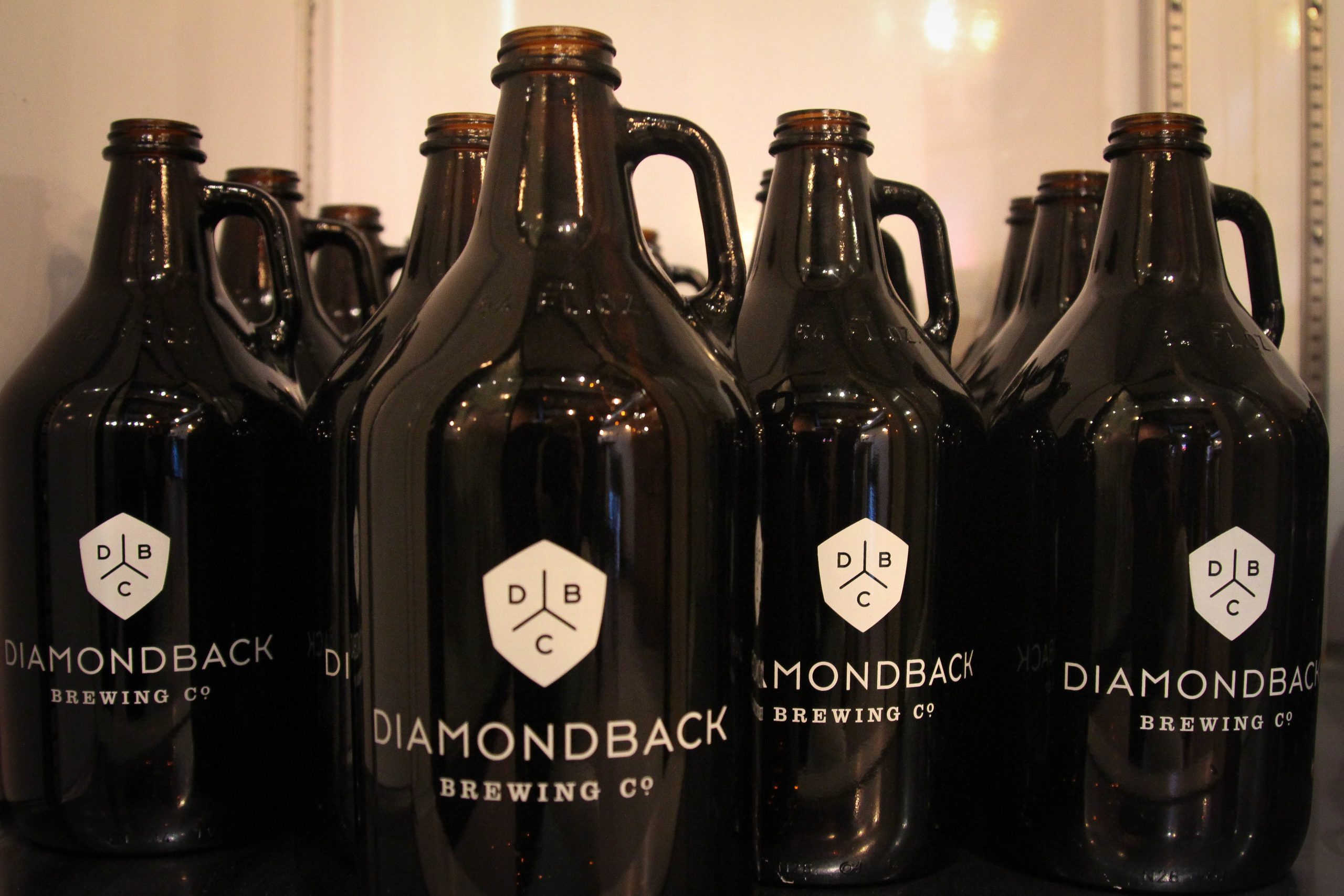 "We really want this to be a community atmosphere that feels different from a bar," he said. "Sure, you're drinking and having a good time, but this isn't the place to order bombs and get crazy. This will be the place to have good beer and connect with the people who make it."
Recently, Diamondback underwent a rebranding thanks in part to a logo redesign by local firm Gilah Press. The new graphic ditches the original turtle shell (a nod to University of Maryland) for a more sophisticated badge. But, rest assured, Marshall said they are more committed to the local market than ever.
"Being in South Baltimore really fits our brand," he says. "We are so grateful that places like Union [Craft Brewing] paved the way for a brewery like this to open up in the city. How cool would it be one day for every neighborhood to have its own go-to brewery?"