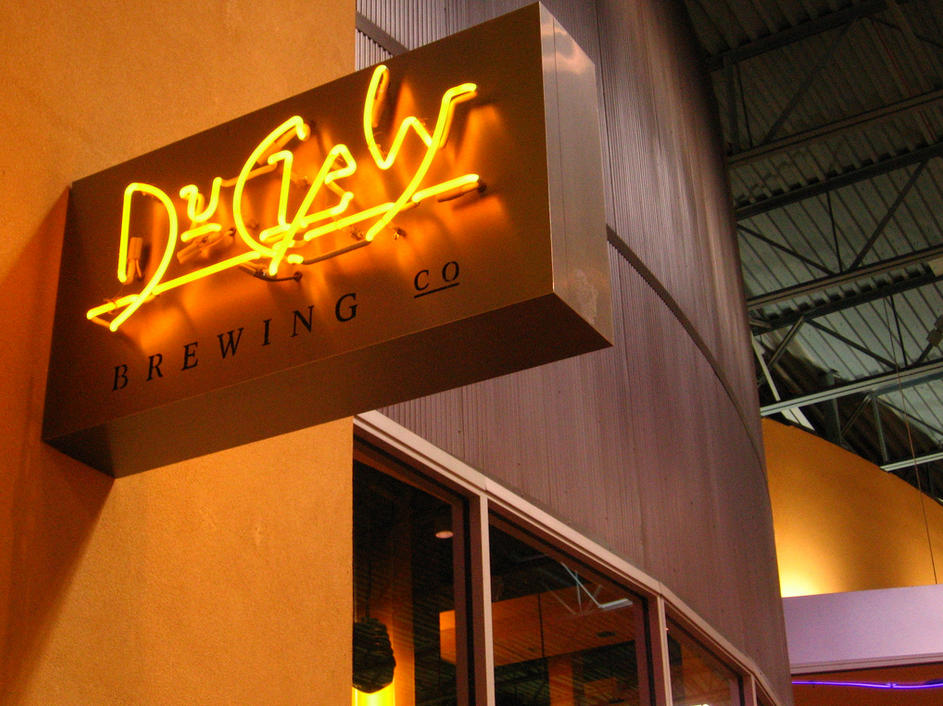 Courtesy of Michelle Sheets via Flickr
When founder Dave Benfield opened DuClaw Brewing Company's first brewpub in Bel Air 20 years ago, he was excited to introduce the community to his forward-thinking approach while the craft-beer scene in Maryland was still in its infancy.
"We realized what many fledging craft breweries were realizing at the time—people wanted better beer," he says. "And they wanted to support local businesses."
Since then, the homegrown company has expanded with four restaurant locations and more than 35 releases that are distributed in 10 states across the East Coast. And while putting forth quality brews will remain at the core of DuClaw's mission in the future, some big changes are on the horizon.
Last week, the brewery announced that it was in the process of selling its pub locations in Bel Air and Bowie. Benfield says that downsizing restaurant operations will allow the company to put more emphasis on the day-to-day demands of brewing and distribution at its 60,000-square-foot facility in Rosedale.
"It's always been about beer first and foremost," he says. "Demand is high, and we have a great team of creative thinkers and brewers who are on the hunt for our next great beer every day."
Ownership of the two establishments is being transferred to local restaurateurs Bob and Bill Frankis, who operate multiple Green Turtle franchises in the area. While the fate of the two properties is still up in the air, both will remain DuClaw restaurants during the next few months as the owners solidify new dining concepts.
Benfield notes that the news has been bittersweet for a lot of people, especially Bel Air locals who have frequented the flagship since the beginning: "A lot of the community have made memories there, and have strong attachments to it."
On a personal level, Benfield says that some of his own fond memories of the brewpubs include hosting annual launch parties to debut seasonal releases. He specifically mentions those that celebrated his personal favorite brew, DuClaw's American-style "Devil's Milk" Barleywine.
"To be able to taste how the new batch had come out with the whole team and our fans for the first time was always special," he recalls. "Those particular release events would always get exciting and loud very quickly."
DuClaw's smaller restaurants in Arundel Mills and at BWI, which serve pub grub like nacho tots, fried jalapeño ravioli, and a variety of flatbreads and sandwiches alongside its beers, will not be affected by the transition. DuClaw also previously operated a Fells Point location, which shuttered its doors in 2009 after disagreements with the building's landlord.
Moving forward with a primary focus on production, Benfield is excited to continue DuClaw's contributions to the growth of the local craft beer scene with more limited and seasonal releases. In addition, the brewery hopes to host more public events in its tasting room as it parts with the two locations this year.
"There is a great camaraderie and a sense of community amongst brewers in the area today," he says. "Sharing concepts, resources, and a couple beers is the norm here, and we like to think that we've had something to do with that."