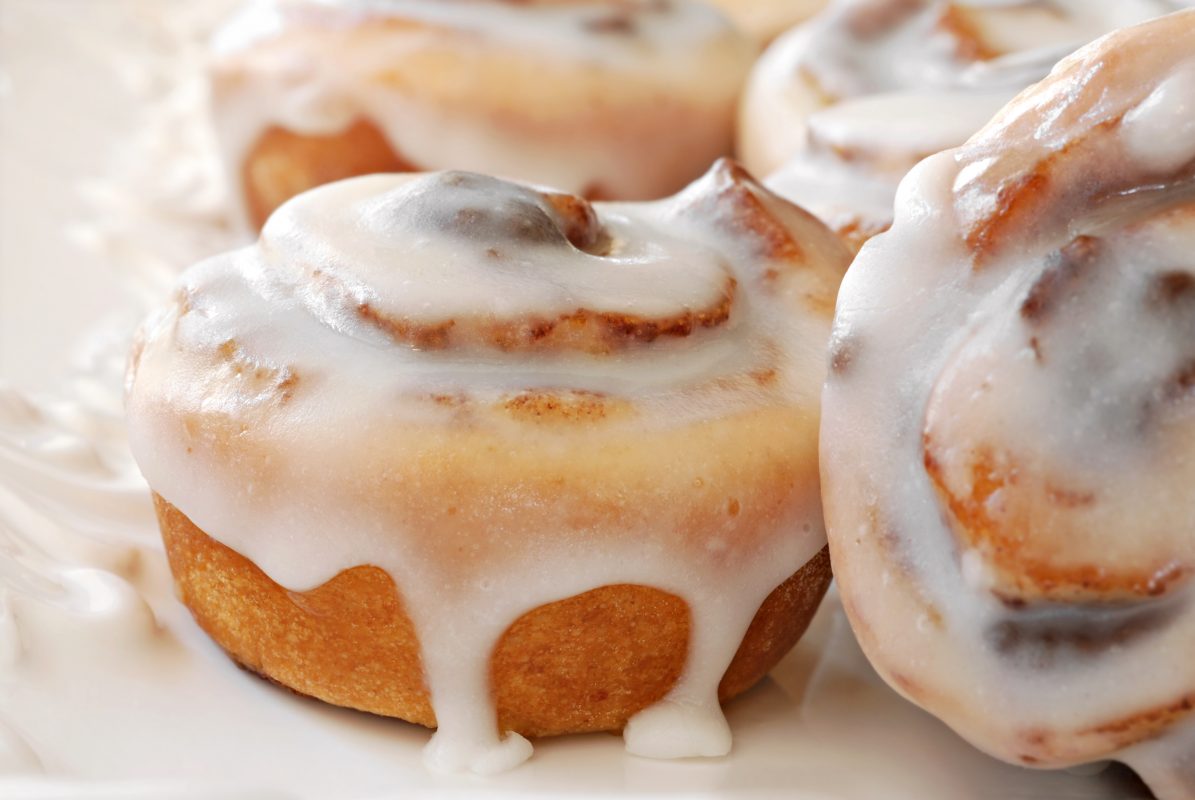 Shutterstock
Whether you're planning on cheering on porky piglets in the Swifty Swine races, twirling around on the colorful Midway rides, or chaperoning a group of tweens to see Fifth Harmony, no visit to the Maryland State Fair is complete without an abundance of summertime snacks.
From deep-fried favorites to new noshes, here are our must-try food and drink picks for the 134th annual event, happening at the Maryland State Fairgrounds Aug. 28-Sept.7.
WHAT'S NEW:
Cinnamon Rolls: Although the state fair never experiences any shortage of sugary snacks, husband-and-wife duo Nick and Dee Strates are introducing this new option to remedy sweet-tooth cravings. The couple's jumbo cinnamon rolls are made from scratch, sprinkled with tons of cinnamon sugar, and drizzled with gooey buttercream icing.
Boordy Vineyards and Heavy Seas Beer: Trot over to the racetrack infield September 1-2 from 4-8:30 p.m. to take in the sights and sounds of the fair's inaugural Maryland Horse Festival, where Heavy Seas and Boordy Vineyards will be pouring glasses of local beer and wine. Sip your favorite varieties while dancing to live bluegrass music, catching a glimpse of some of the most beautiful horses in the state, and watching hot air balloons float into the summer sky.
Liquid Candy Lab: Brian Shankman is known for his nostalgic candy (think wax bottles, purple violets, and circus peanuts), but this year the fair will debut his new DIY Liquid Candy Lab. This new gadget allows festival-goers to create their own liquid candy concoctions using a combination of 12 sweet and sour flavors.
Tiki Tea: There's no better way to beat the heat than by sipping on a tall glass of freshly brewed iced tea. Be on the lookout for these luau-themed tiki huts, stationed all over the fairgrounds, that will be serving up reasonably priced sweetened and un-sweetened libations in commemorative State Fair mugs.
OLD FAVORITES:
Corn on the Cob: Head to the Maryland Foods Pavilion, located across from Cow Palace, to nibble on these signature ears of sweet corn that are brought in daily from local Baltimore County farms. The pavilion's director Stan Dabkowski says that perfecting the art of corn on the cob means bringing a pot of water to a rolling boil, letting the ear soak in it for 2 ½ to 3 minutes, slathering it with butter, and topping it off with a sprinkle of Old Bay.
Deep-Fried Berger Cookies: These deep-fried delights, which were an instant hit when they were first introduced at last year's fête, will be offered on the Midway all week long. Foodies can indulge in Baltimore's original DeBaufre Bakery cookie dipped in funnel cake batter and deep-fried.
Fried Green Tomatoes: Celebrate the season's freshest bounty by sampling slices of juicy tomatoes from local farms with a savory twist. Each slice is dunked in a special batter with pepper and Old Bay and deep-fried to crispy perfection.
Yogurt Peach Sundaes: Dabkowski says that these light and refreshing bowls full of non-fat soft serve frozen yogurt topped with locally grown peach slices and whipped cream are the "biggest draw" for spectators strolling past the Maryland Foods Pavilion. So if you're trying your hardest to make it through your visit without packing on the pounds, this raved-about treat is your best bet.