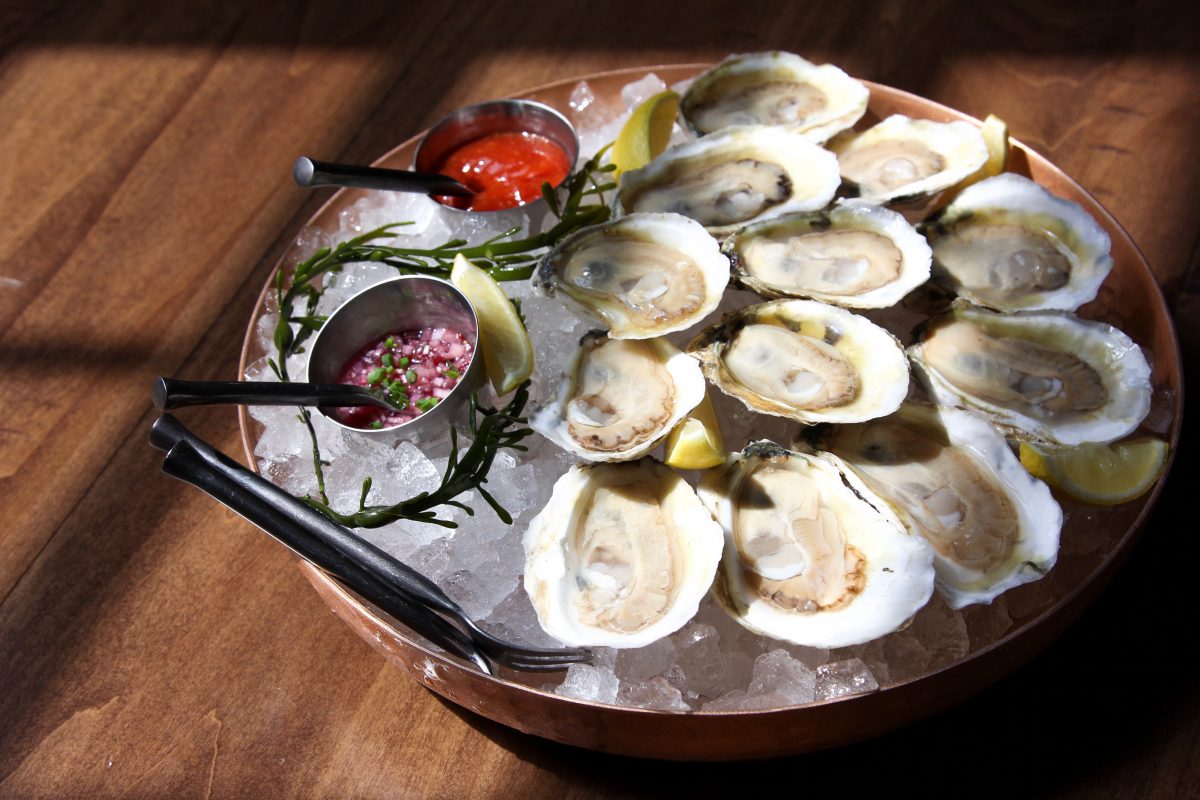 Photography by Lorann Cocca
Most Marylanders can recognize when they experience a truly outstanding oyster. For former Wit & Wisdom chef Zack Mills—an Anne Arundel County native—that moment came when he was manning a table at The Emporiyum a few years back.
"One of my buddies was like, 'You have to try this oyster,'" he recalls. "I tried it and fell in love with it immediately."
It was the first time Mills had sampled one of the famously petite, yet plump Huckleberry oysters from True Chesapeake Oyster Co.—a farm founded by Patrick Hudson on the brackish waters of St. Jerome Creek in Southern Maryland nearly a decade ago.
Mills enjoyed it so much, in fact, that he decided to permanently feature Hudson's oysters on the menu at Wit & Wisdom, and the now-closed Four Seasons hotspot became one of True Chesapeake's first major restaurant accounts. Though Mills and Hudson didn't know it at the time, it was the start of a longstanding partnership between the chef and the farmer.
"When I decided to step away from Wit last June, I was planning on taking some time off to reset," Mills says. "But once it was known that I was leaving, I got a phone call from a mutual friend who told me I should reach out to Patrick. We went and had coffee, he explained this new project, and the next week I came in and looked at the space. I was pretty much signed on after that."
Now, the duo has collaborated with longtime friend Nick Schauman of The Local Oyster—who Hudson has worked with for years—to open the True Chesapeake Oyster Co. restaurant inside the renovated Whitehall Mill development in Hampden. When it officially debuts to the public on October 8, the spot will mark the first Maryland oyster farm to open its own restaurant.
"I felt very early on that the natural progression of True Chesapeake would be a restaurant," Hudson says. "It just felt like the next step. We wanted to go bigger and get a team together to do something that felt really genuine."
Building on the ethos of the farm, the spot will feature spins on classic oyster dishes, Maryland seafood staples, a seasonal drink menu by general manager and beverage director Chelsea Gregoire, and, of course, a stellar raw bar with True Chesapeake varieties as well as others from surrounding Eastern Shore purveyors. Hudson estimates that True Chesapeake's signature Huckleberries and Skinny Dippers will be delivered from Southern Maryland three times per week.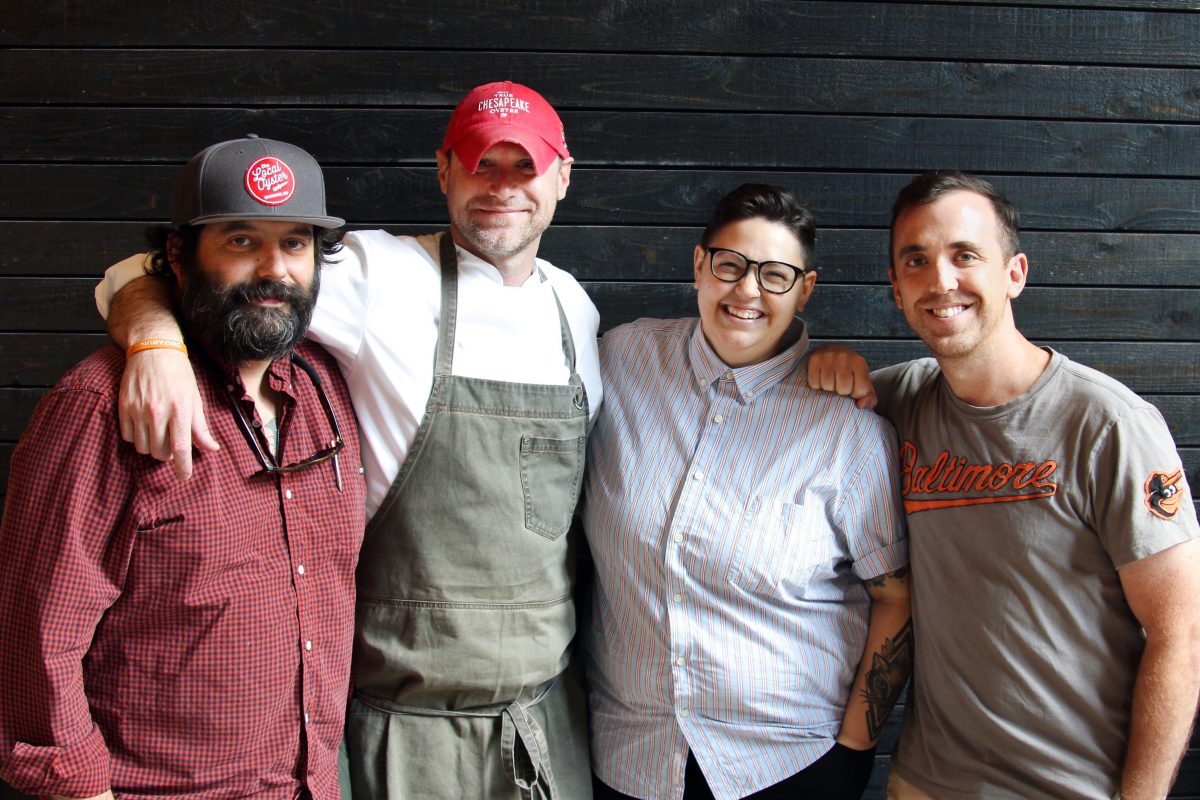 The overall concept is something that the partners refer to as "restorative dining," which Hudson says starts with highlighting the environmental impact of the farm and its work to restore the Chesapeake Bay's oyster population. The staff is looking forward to presenting the food as a means to educate their guests about local aquaculture and how, exactly, it arrives on their plates.
"We rented a school bus and took our entire staff down to the farm for the second day of training," shares Gregoire, a local hospitality veteran. "I could explain up and down what the farm looks like, what the water smells like, and what the birds are singing, but you don't fully understand it until you're out on a boat helping them pull up a cage. There's a feeling that we wouldn't be here without."
Another key aspect of the overall mission has to do with Mills' dedication to classic Maryland cuisine.
"He cooks with the intent to make people feel good—to make people form a new memory or recall an old one," Hudson says of Mills' style. "You can go anywhere and have really great tuna tartare and think, 'That was really good.' But there's a big difference between that and having Oysters Rockefeller or a crab soup that makes you think of your grandmother's recipe. It's getting at that homegrown Chesapeake Bay food and creating a menu that really restores the soul."
In an effort to evoke that feeling, Mills' Maryland-inspired menu will feature options including oyster stew, roasted half shells, semolina-fried oysters, Old Bay fried chicken, seared rockfish in a saffron broth, a breaded fish stick topped with a deconstructed tartar sauce, and a crab cake that is a mix between Mills' recipe and Schauman's iteration at The Local Oyster.
The homegrown inspiration also translates to the beverage offerings. Gregoire and lead bartender Ashley Mac will serve innovative oyster shooters, as well as drinks like the booze-free "Ark and Dove" (Giffard aperitif syrup, Asian pear, cardamom, and rhubarb) and the "Take Root," shaken with carrot juice, tequila, lemon, ginger, and rooibos syrup.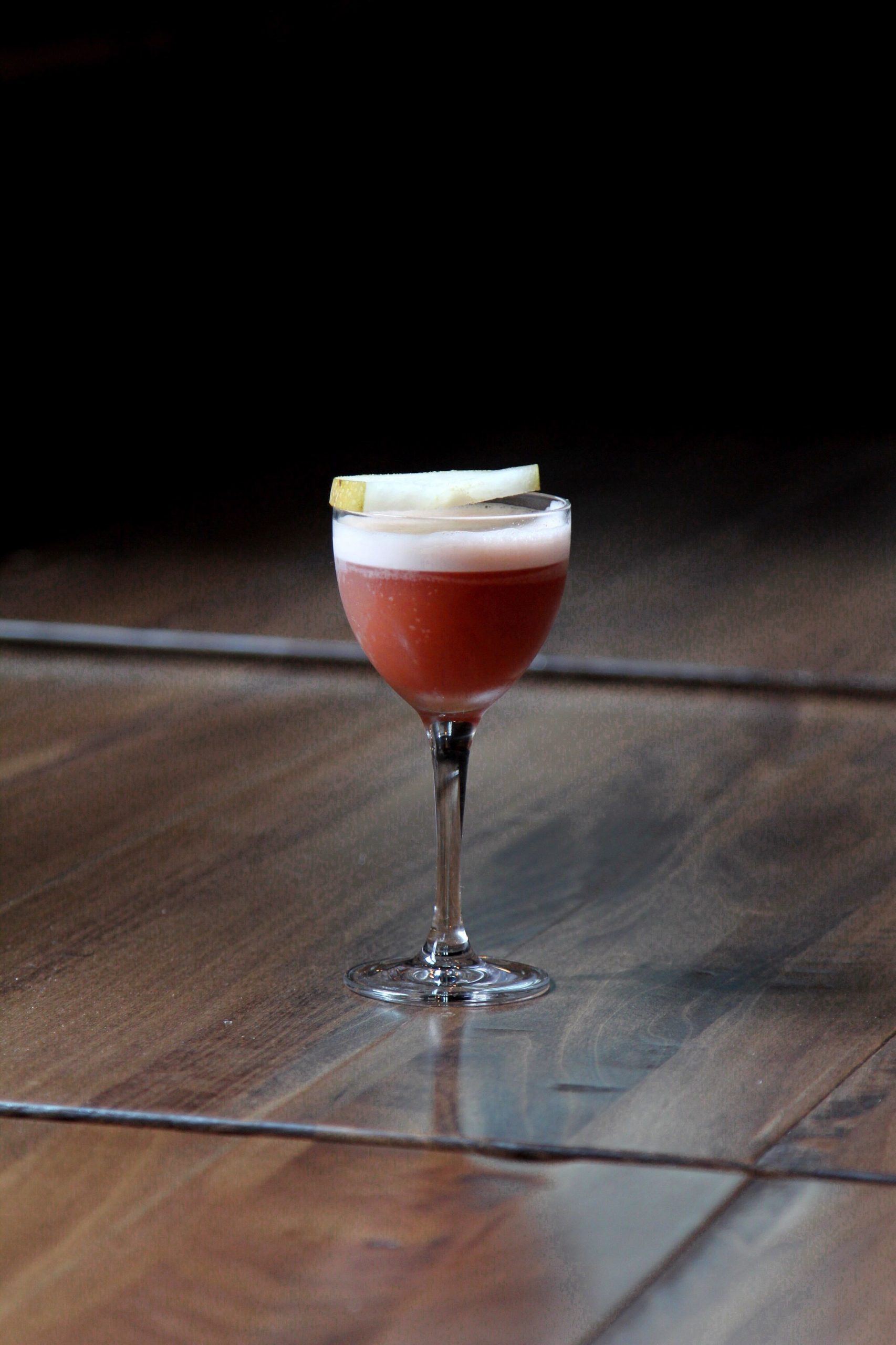 The booze-free "Ark and Dove" with Giffard aperitif syrup, Asian pear, cardamom, and rhubarb.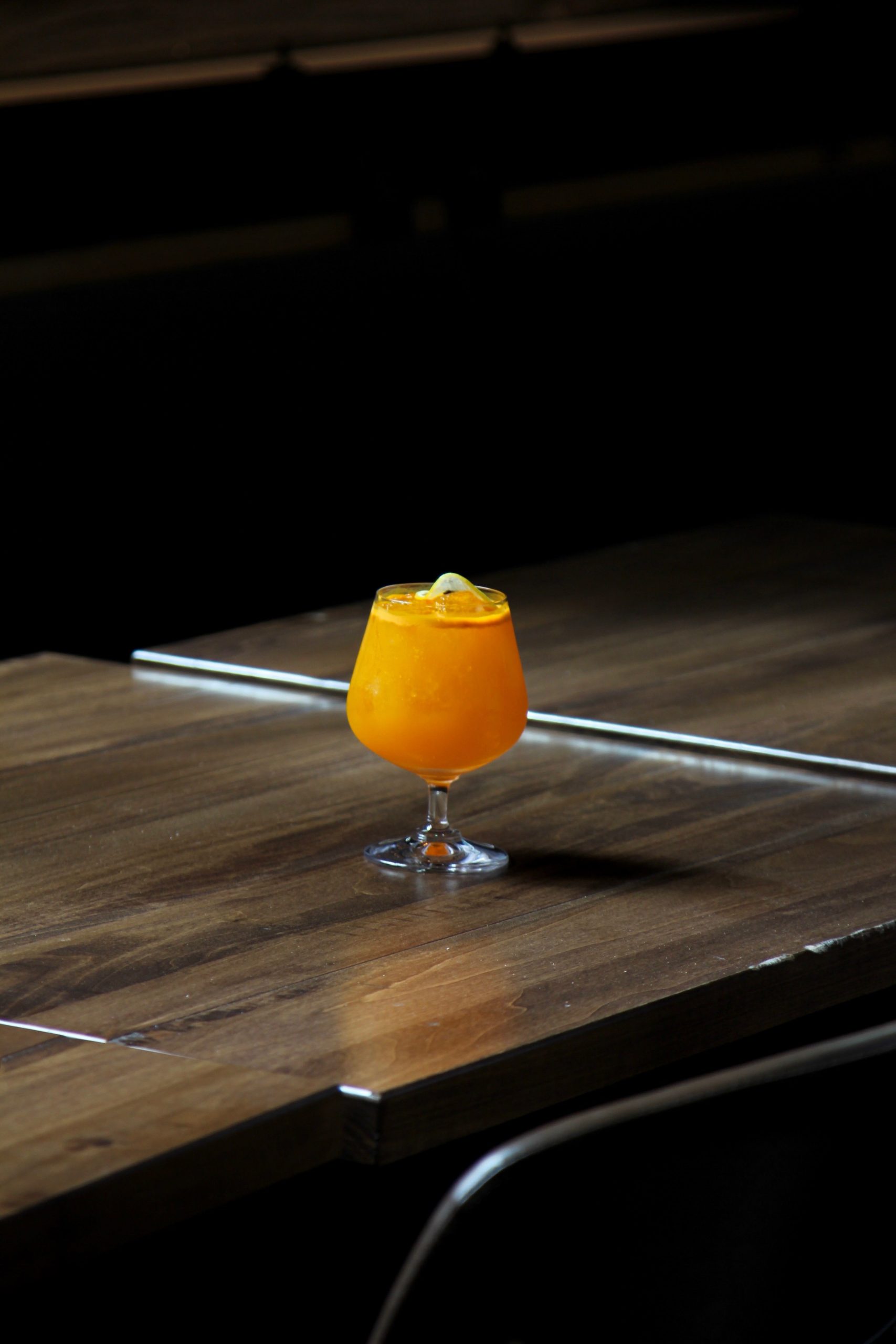 The "Take Root," shaken with carrot juice, tequila, lemon, ginger, and rooibos syrup.
"With all of us being Marylanders, I really just started exploring the places I went to as a kid," Gregoire says. "I went to the parks, waterfront areas, and the bodies of water that I grew up on and tried to interpret those experiences in cocktails."
Other drink offerings will include local beer and a wines from the 500-bottle cellar: "Everything pairs well with oysters," Gregoire adds, mentioning everything from scotch to a Bloody Mary. "My story for the bar here is, don't be afraid to have an adventure."
Designed by Hudson's sister, Kate Giese, the space itself also reflects the farm's philosophies. Giese was able to reclaim some of the square beams from the former sail cloth factory to form the oyster bar, which features a top made of crushed True Chesapeake shells.
Custom troughs have been installed around the wraparound bar so that patrons can enjoy their oysters ice cold no matter how far they are from the shucker station. Other on-theme touches include dark woods, artwork from award-winning Chesapeake Bay photographer Jay Fleming, and custom light installations that are meant to mimic the glow of a raw pearl.
Though the 4,500-square-foot restaurant is sectioned into an outdoor bar and patio, indoor lounge area, and a more formal dining room, the partners want diners to experience the same welcoming feeling no matter where they sit.
"I want somebody to be able to come in wearing a Ravens jersey and flip flops and feel comfortable," Mills says. "Or if somebody wants to celebrate a graduation, they can sit right next to them and be doing that. That's the goal here, to have the best of both worlds but always make sure how the menu reads and how the space is set up is approachable to everybody."
Adds Hudson: "That's Baltimore."