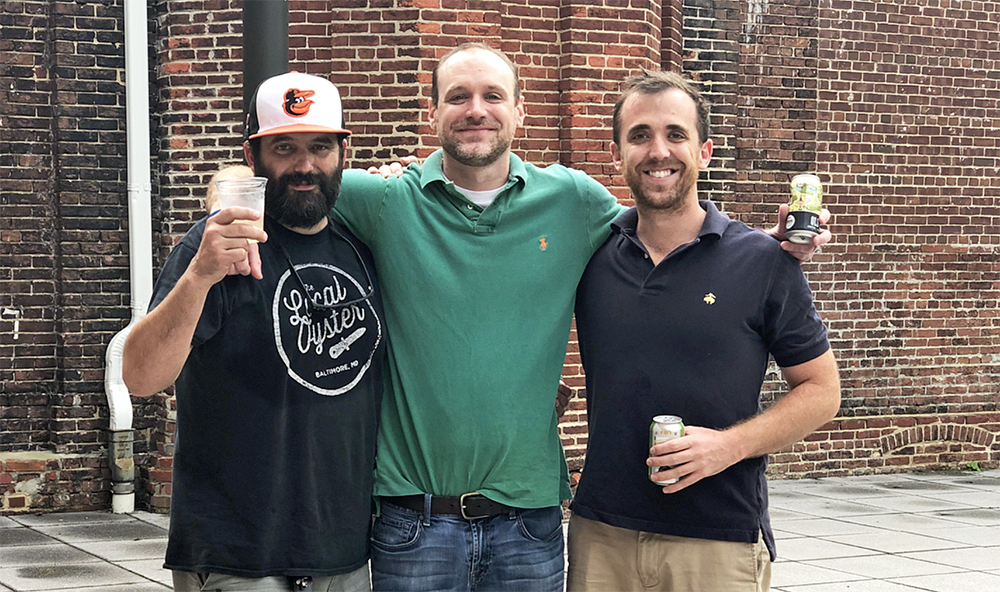 Throughout Zack Mills' five-year stint at Wit & Wisdom inside the Four Seasons Baltimore, he became known for participating in chef competitions, riding a bike across the state in support of Moveable Feast, and plating up countless crab cakes and other seafood specialties. But in June, he decided it was time to move on from the restaurant.
"No question, leaving Wit & Wisdom was very bittersweet," Mills says. "Mainly because I was leaving my team and something that I saw grow for so many years. But when a new opportunity came about, it seemed like the right next move."
Since his final night of service at Wit, Mills has teamed up with longtime friends Nick Schauman of The Local Oyster and Patrick Hudson of True Chesapeake Oyster Co. to begin a new project of their own. Early next year, the trio will debut True Chesapeake Oyster House in the historic Whitehall Mill development along the Jones Falls.
"This is something I'm really going to be able to sink my teeth into," Mills says. "These guys have such great energy and knowledge of the industry as a whole. I'm excited to work side-by-side with them."
A native of Davidsonville, Mills has always had a knack for preparing Chesapeake cuisine. He says that he is looking forward to continuing that passion at the new restaurant, which will focus on regional dishes such as rockfish, crab cakes, steamed shrimp, and, of course, loads of Chesapeake Bay oysters farmed by Hudson and his team in Southern Maryland.
"Oysters are one of my favorite things in the world, so the fact that the restaurant will have them at the forefront is something I'm very excited about," he says. "You're definitely going to see bits of what I've done in the past as far as plating, ideas, and trying to keep it light and whimsical. But we really want to showcase what Maryland is doing for us. That's something that has always been near and dear to my heart."
In fact, Mills says the team is hoping to keep the menu "as local as humanly possible," mentioning that diners shouldn't expect to see crab options in the middle of winter. That philosophy will also be reflected in the bar program, which will feature regional spirits and local drafts on tap.
Although his style of cooking won't be changing much, Mills says that diners can expect to enjoy his dishes at a more approachable price point.
"We want to make sure we're catering to everybody as far as what they want to spend on a meal," he says. "The prices are going to range pretty significantly, so if you just want to come and have a quick bite and get a couple of oysters and appetizers, you can do that without breaking the bank. Or if you're having a celebratory dinner, we'll have a couple of higher-end items, too."
The Americana-influenced restaurant will feature roughly 100 seats with a large bar and outdoor patio. Mills says that he is looking forward to executing a project of his own from scratch, but, most of all, he is excited to be doing it with Schauman and Hudson.
"We all have one common goal and that's just to put out a great restaurant," he says. "Something that is approachable to everybody, and something that's kind of a party when you walk in. And there's just an energy about the place. I couldn't have asked for a better situation to move forward in my career."