Former Azumi Chef Andy Gaynor Goes Into the Cutlery Business
Gaynor retired from the Harbor East fish spot to start Fire Knives, a custom-knife business specializing in Japanese styles.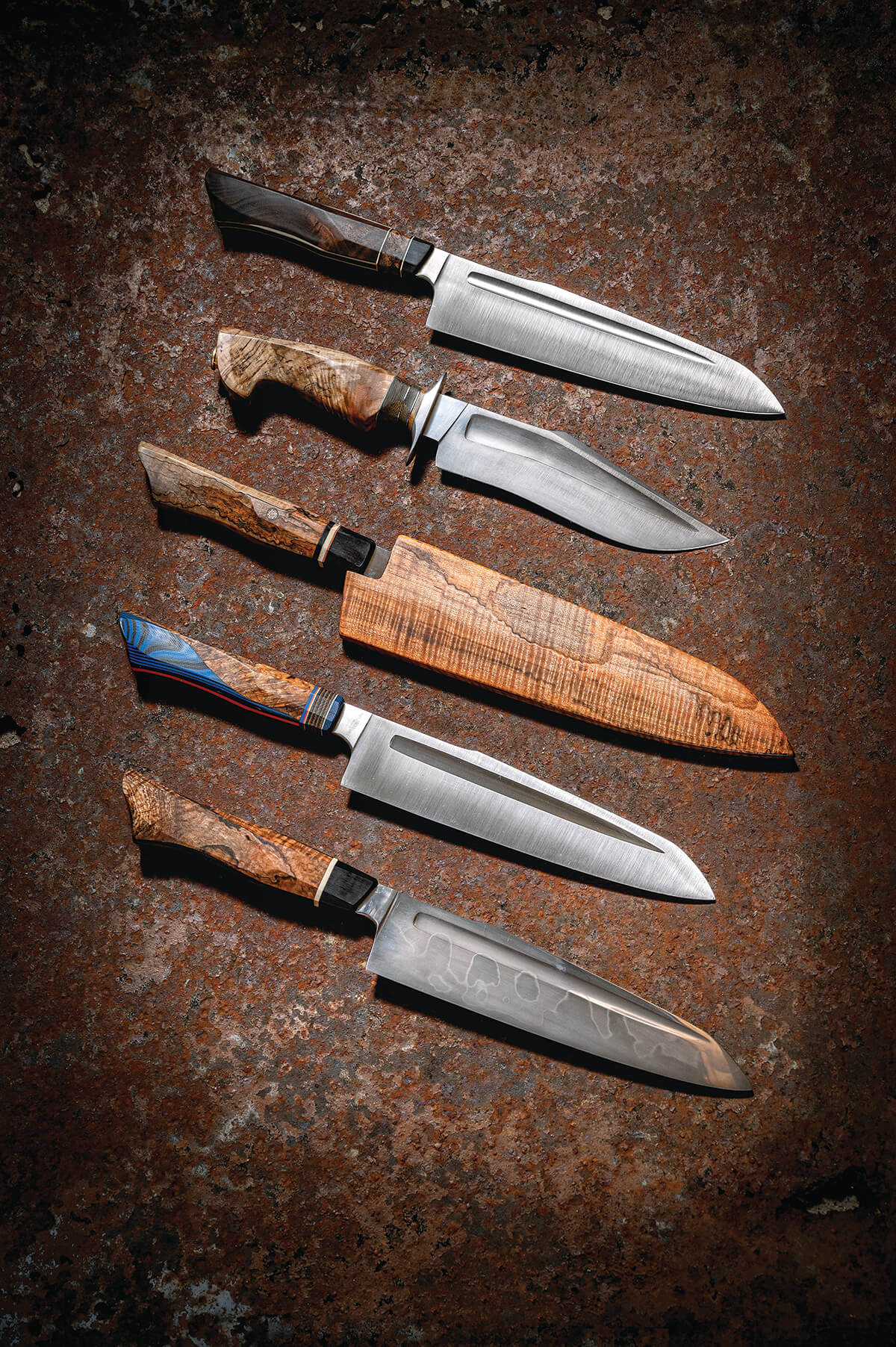 After 12 years of working in the hospitality business, most recently six years as the executive chef at Azumi, Andy Gaynor decided last December to take his knife skills to the next level.
He retired from the Harbor East fish spot to start Fire Knives, a custom-knife business, specializing in Japanese knives.
"When I was young, my parents were scared because I'd sharpen things on my dad's grinder," says the chef. "I was always fascinated by swords and weapons. I have a primal urge to make something you can survive with."
Gaynor, who is also a fledgling woodworker and furniture maker, tapped into his inner artistan at an early age.
"I was fascinated with building things," he says. "My mom was an architect. She taught me to draw. My grandfather was a steam-pipe fitter. He built boats. He grew up in a time when if you wanted something, you made it—I grew up with that mentality."
With their buffalo-bone screws and sheaths and handles made of spalted maple or walnut woods, Gaynor's handmade steel and carbon knives are works of art. They come in a variety of styles, from the hammer-forged san-mai yanagi for slicing fish to a gyuto universal chef knife.
While easy on the eyes, they're also ergonomically excellent, with features that aren't commonly found on store-bought knives, such as custom-fit handles and a special channel on the blades that keep vegetables from sticking as they're chopped.
All his hard work has paid off—chefs have embraced his knives, both locally (Julian Marucci of Tagliata and Pensiri Thammasathiti at Mayuree Thai Tavern are customers) and nationally.
"Whether you're a professional chef or a home cook, a knife is something you're holding all the time," says Gaynor. "It's the most important thing in a kitchen."