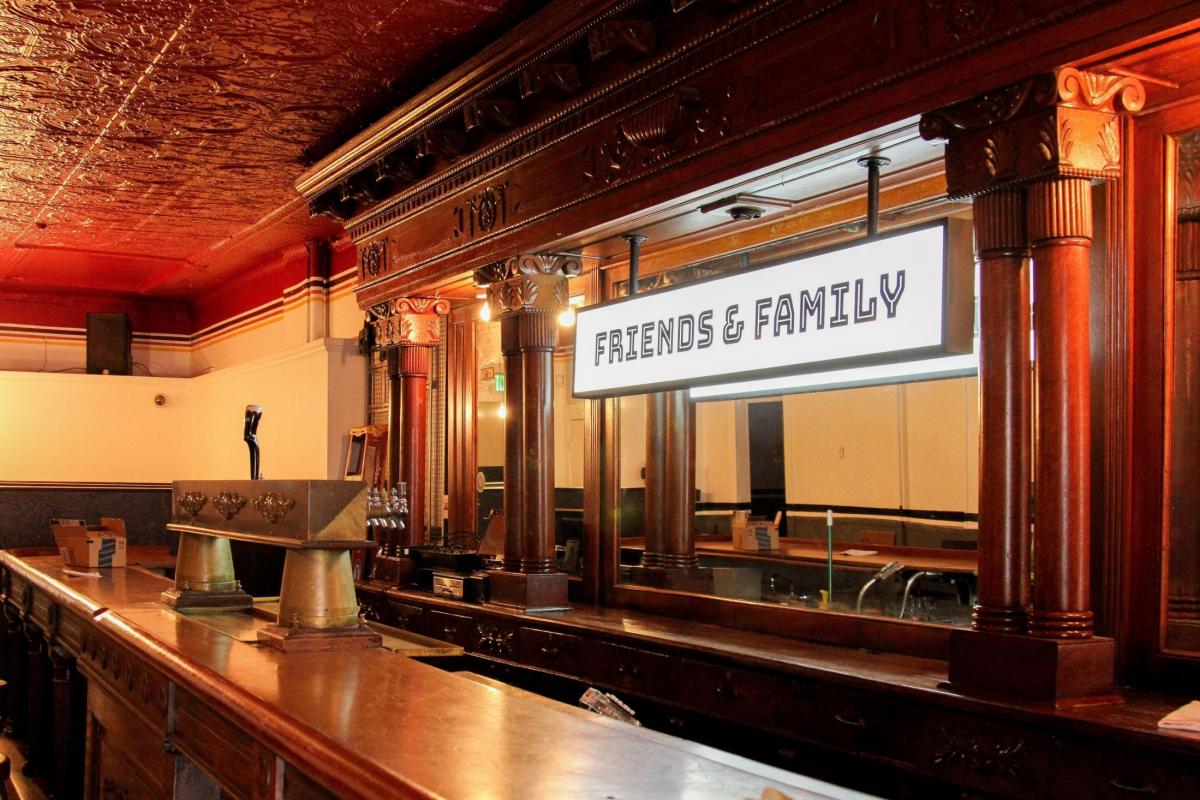 —Photography by Lorann Cocca
Throughout the past decade, locals became familiar with Sticky Rice in Fells Point as a hub to enjoy vegan and vegetarian sushi, noodle bowls, and some of the best tots in town. But what some might not know is that before the bar's previous iterations as Friends and The Salty Dog, the 17th-century building on the corner of Aliceanna and South Broadway operated as a bar and boarding house with rooms for rent upstairs.
"I've had people come up to me and say they grew up in this building," says owner Ronnie Pasztor, who brought the Sticky Rice concept—which originated in Richmond, Virginia in 1999—to Baltimore in 2010. "People have raised families here."
The history of the property was one of the many inspirations behind the building's newest concept, Friends and Family, a vegan and vegetarian breakfast-all-day spot that Pasztor and wife Ginny Lawhorn will debut with curbside carryout beginning September 14.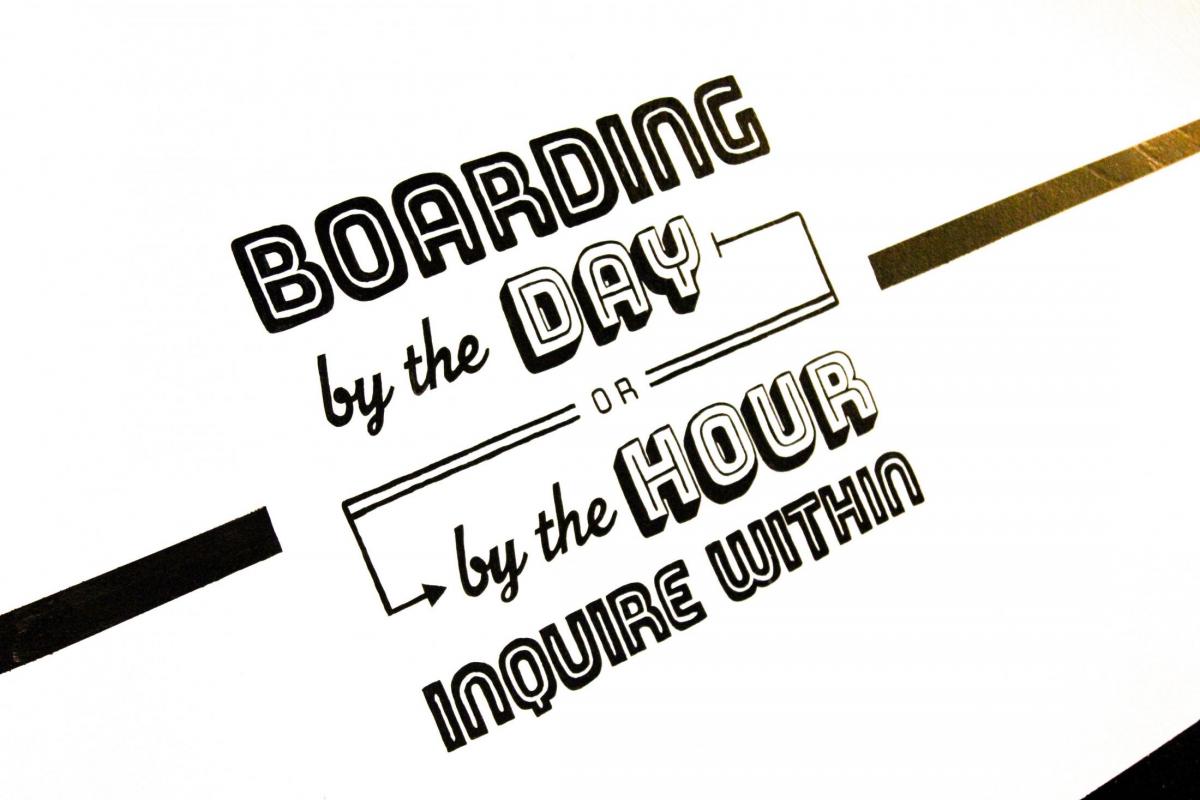 "The building has always housed hospitality, which I think is fascinating," Lawhorn adds. "Everyone always wants to be invited to the friends and family opening of a restaurant. But what if every service was treated like your friends and family day? What if your staff had that enthusiasm every day and guests had the same sense of community and engagement every time they visited?"
That's the driving force behind the rebrand, which will offer plant-based sandwiches, salads, scrambles, and other comfort foods, as well as a lineup of to-go cocktails. 
After Sticky Rice hit the 10-year mark, the owners decided to expand their principles into a concept that was even more accommodating of dietary needs, budgets, and schedules.
"We want to have meals for folks any time of day they need that meal," Lawhorn says, whether diners want to indulge in options like vegan potstickers, biscuits and gravy, tofu scrambles, the famous tots, or a "What the Cluck" sandwich (fried mock chicken topped with pickles and agave dijon barbecue sauce) at 9 a.m. or late in the afternoon. 
Pasztor, who has celiac disease, adds that breakfast lends itself well to gluten-free options, many of which are offered on the menu.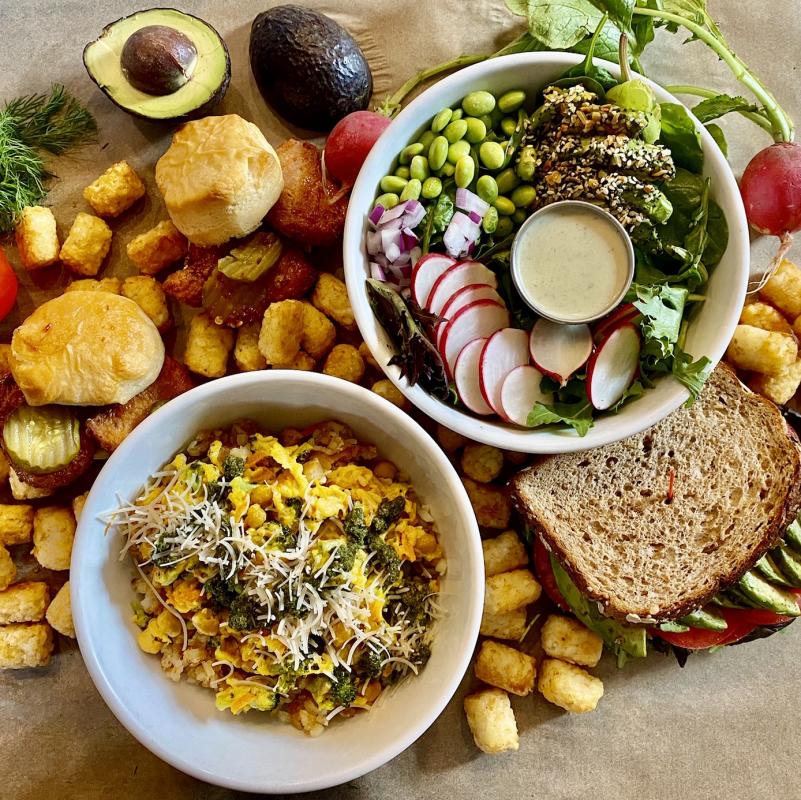 After closing Sticky Rice in January, the duo quickly renovated the interior to include refurbished tin ceilings, new banquette and booth seating, and fresh signage by local graphic designer Justin Duvall. 
But the grand opening, originally scheduled for March 25, was delayed for months due to the coronavirus outbreak. Now, in accordance with Center for Disease Control and Johns Hopkins public health guidelines, the owners feel comfortable executing a phased opening beginning with carryout, with the possibility of launching delivery in the coming weeks. Lawhorn and Pasztor have also started the process of restoring the building's facade, adding a new awning, and putting in large takeout windows out front. 
When guests are eventually invited inside, they will experience the interior's family room vibe enhanced with artwork by friends and family of the business, as well as pieces from Lawhorn's own collection. 
The drink program is another aspect that is personal to Lawhorn, an award-winning bartender who has long been a proponent of local sourcing. In keeping with the inclusive theme, Lawhorn's entire cocktail menu—which incorporates regional spirits in quarts of Crushes, margaritas, Bloody Marys, and mimosas—can be created in mocktail form. For those who prefer caffeinated options, the bar will also serve local Vent Coffee and Wild Kombucha varieties. 
As much as Friends and Family stresses inclusivity for diners, supporting its staff—something Lawhorn has always been passionate about—is also a huge part of the restaurant's mission. She hopes that the pandemic will continue to spark conversations about how to best support the industry, especially back-of-house workers. "Every dishwasher I've ever met in my whole life, no matter how much they were thanked, was never thanked enough," she says. 
"Every bit of growth that has been so fought for tooth and nail in the hospitality industry was wiped out in a matter of weeks," Lawhorn continues. "And with every small business closure, it's a job that may never come back to that community. My hope is that local municipalities and state and federal agencies really begin to understand the significance of the hospitality industry."