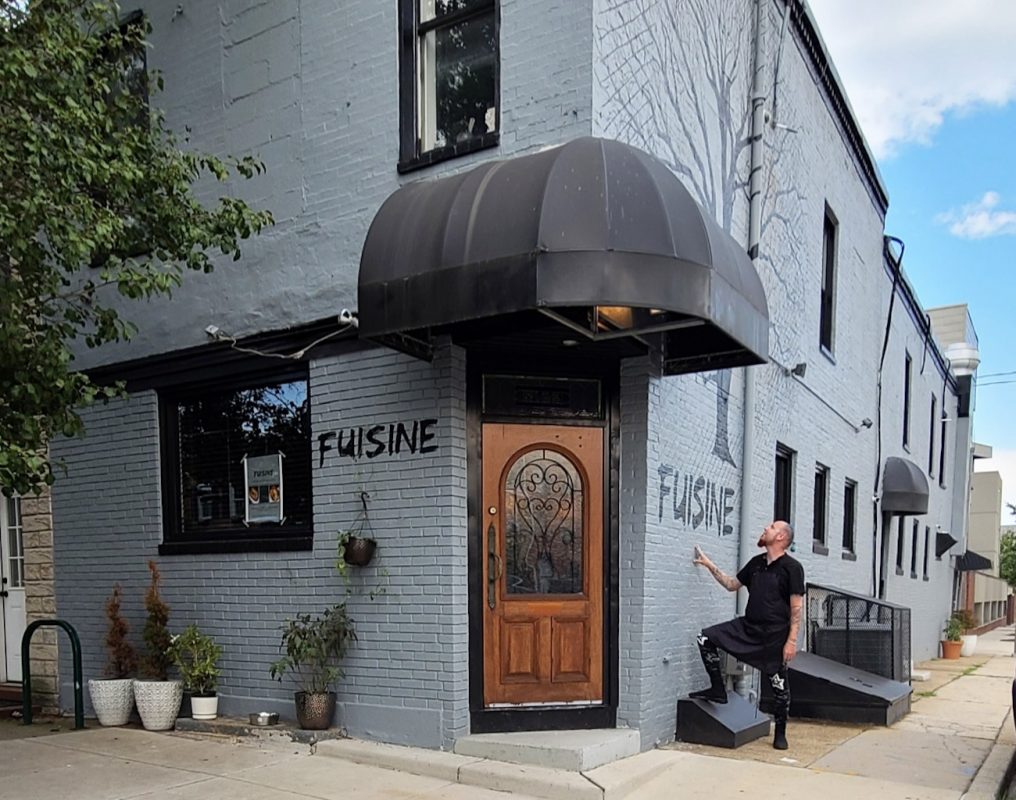 John Creger
A little bit of Manhattan is coming to Canton.
Eyeing a September 4 opening, new restaurant Fuisine—located in the former home of The Regal Beagle on Elliott Street—aims to be a neighborhood spot with a splash of fine dining, as much of the atmosphere is inspired by owner and executive chef John Creger's years working many different kitchens in New York City.
When it opens for carryout, delivery, and limited seating, Fuisine will offer seasonal, scratch-made offerings and modern takes on a few classic dishes. "I'll literally be the one cooking every night in the kitchen," Creger says.
Diners can expect such items as fresh pastas and risottos, Creger's take on a chicken fricassee and crab dip arancini (large fried rice balls stuffed with his crab dip, a popular item from when Creger hosted pop-ups around Baltimore). Fuisine's cocktail menu will also skew seasonal and non-traditional (curry cauliflower daiquiri, anyone?) and will offer local spirits.
The goal of Fuisine, Creger says, is to marry his fine-dining cooking experience with a laidback element.
"With the elevated food and cocktails, it's about bringing that culmination of knowledge and experience gained [in New York] and executing it here now," he says.
Fuisine has been years in the making. Creger says he drew the logo, a large tree, in 2011 while in New York.
"The tree was just kind of always about my roots in what I do and growth," he says. "My whole family has been in this business. My dad is a chef and still is. Both of my sisters were, one a baker and one a chef. And my mother, who passed away when I was nine, was an Italian home cook and a waitress at Sabatino's in Little Italy."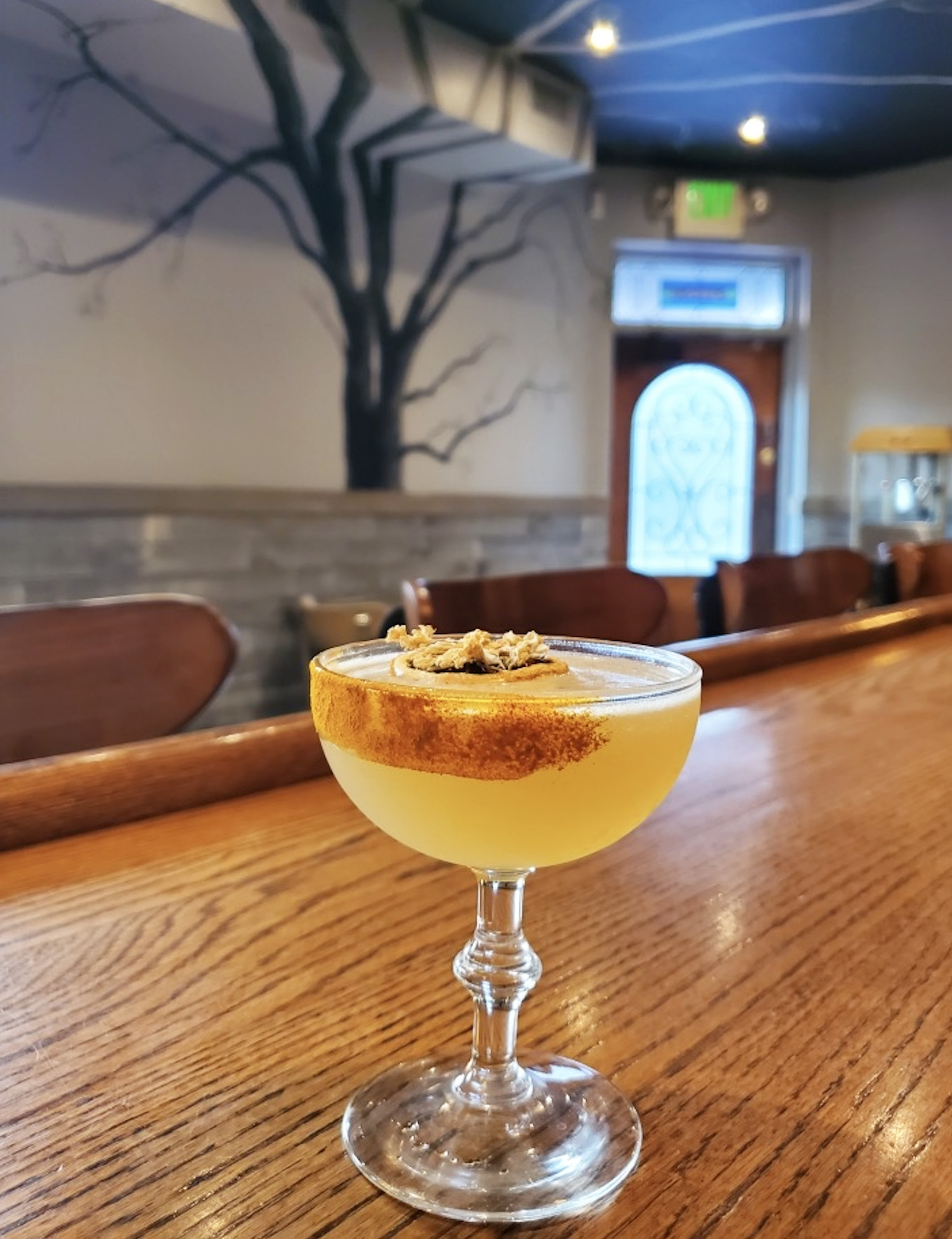 When Creger returned to Baltimore in 2018, he lived in Ellicott City while he settled in. He then moved near Patterson Park and was eyeing the area for his restaurant. Creger says he got to talking with an old friend, the owner of The Regal Beagle, and—wanting to move on from the cocktail bar—he sold the space to Creger and his business partner, who is also a longtime friend of Creger's mother.
Fuisine had plans to open in late 2019, but Creger says the complete front-to-back, top-to-bottom gut renovation and securing permits caused delays.
Then, in what was surely every restaurant owner's worst nightmare, the COVID-19 pandemic hit full force this past March, shutting down restaurants and other hospitality businesses with it.
"It turned into just trying to get all the pieces together," Creger says. He had to wait even longer for inspections from the health and fire departments, and one inspection was even conducted virtually. When Fuisine opens imminently, Creger says guests will receive temperature checks at the door and sanitation protocols will be in place.
"I made it this far," he says. "I want to be extremely safe about opening up to the public, and as eager as I am to get open, it's more important to be safe."
When stepping into the interior, guests will see how the space mixes old and new—the bar is historic, and Creger says it couldn't be altered. Much of everything else has been updated for aesthetic and functional reasons. "To say that the kitchen got an update is putting it really lightly," Creger adds.
On the exterior, the Fuisine tree logo is painted prominently on the side of the building and is also incorporated on the inside on the same wall.
Now that the doors to Fuisine are almost ready to open, Creger says he's appreciative of the neighborhood that's been so welcoming. "As much as I do fine dining, I want Fuisine to be a neighborhood spot, too."