Red, White, and Food
An author gathers iconic recipes from every state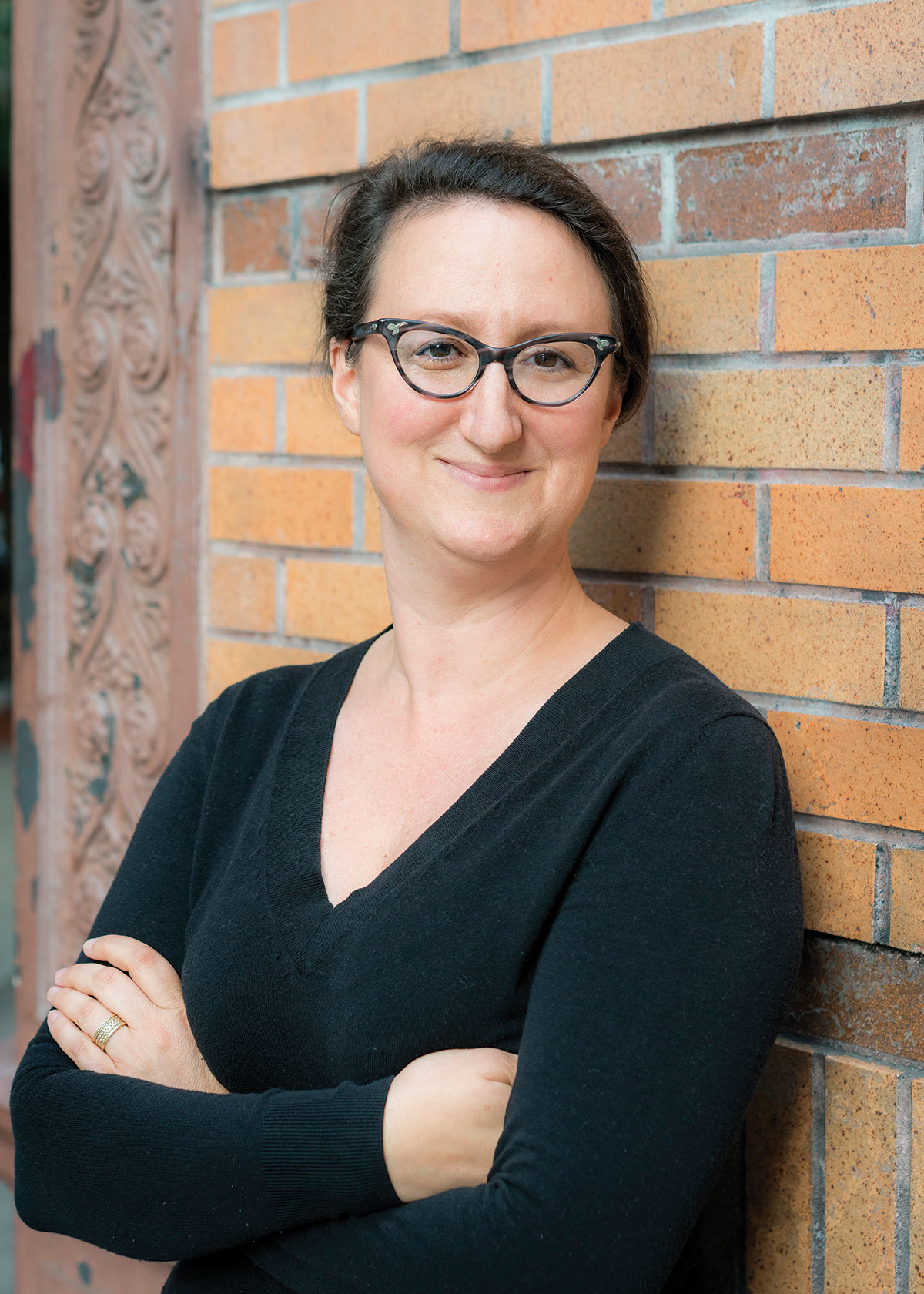 In a country that feels increasingly divided, writer Gabrielle Langholtz feels that food is still one of our strongest uniting forces. She should know. Her America: The Cookbook (published by Phaidon last month), features recipes from every region of the country, with essays from some of the most influential voices in food from each state, including John Shields of Gertrude's and Gaithersburg-born Jeremiah Stone of New York's Contra.
"People think of American cooking as roast chicken, mashed potatoes, strawberry shortcake, and peach pie," says Langholtz. "I have roast chicken and fried chicken in the book, for sure—they belong, but so do Oregon hazelnuts, Missouri black walnuts, and shrimp in the Gulf." And, of course, crab cakes, hot milk cake, and oyster pan roast in Maryland. 
What was your method in compiling these recipes?
I got tons of books on eBay, tons of out-of-print books. . . . Some  [recipes] we all knew were going to be in there, like Texas brisket and Tennessee corn pudding and Maine lobster roll. But I could have gone another 10 years just learning more about the unusual, interesting things that people really still do eat.
What was one of the most unusual recipes you discovered? 
Crispy snoot from Missouri was a really interesting one. They have a tradition of whole hog barbecue, and part of the whole hog includes the nose and the tail. So in the barbecue there, that's a thing—you can get the snout.
What's your favorite Baltimore recipe?
My best friend lives in Baltimore, and for 20 years I've been visiting. I know that's so cliché to say that I had amazing crab cakes in Baltimore. But I had incredible crab cakes.  
What did you enjoy most about the project? 
Discovering  America's amazing vitality and regionalism, including foods like boiled peanuts and fried pickles and fried cheese curds and fried alligator. There is incredible regionalism, diversity, roots, tradition, and also innovation. We all come together at the table. 
Can you say a few words about the recipe for persimmon pudding in the book? 
It's surprisingly unknown for something that grows wild in a lot of states [including Maryland] and is delicious. It looks like an orange tomato. I really enjoyed cooking that pudding. It reminded me of a sticky toffee pudding. If people are new to persimmon, that's exactly my hope for this book, that they'll discover America. We look so often in America to other cuisines and other cultures, and I love those foods, too, but we have deep roots, deep traditions, and delicious ingredients that we should also know and cook and love and share and be proud of.
Can you say a few words about our state dessert, the Smith Island Cake—which women made for their husbands when they went off to harvest oysters—that's featured in the book? 
I hired an incredible woman to research cakes. This one has a very special history [along the Chesapeake Bay]—and that's the kind of recipe that we wanted to shine the spotlight on.
---
Recipe: Smith Island Cake
Preparation Time: 25 minutes, plus cooling time. Cooking time: 1 hour 15 minutes, plus cooling time. Serves: 8-10
Cake
3 cups all-purpose flour
2 teaspoons baking powder
2 sticks unsalted butter, softened
2 cups sugar
5 eggs, at room
temperature
1 tablespoon pure vanilla extract
1 can evaporated milk
Frosting
2 cups sugar
2 can evaporated milk
1 ½ sticks unsalted
butter, cut into pieces
4 oz. unsweetened chocolate, chopped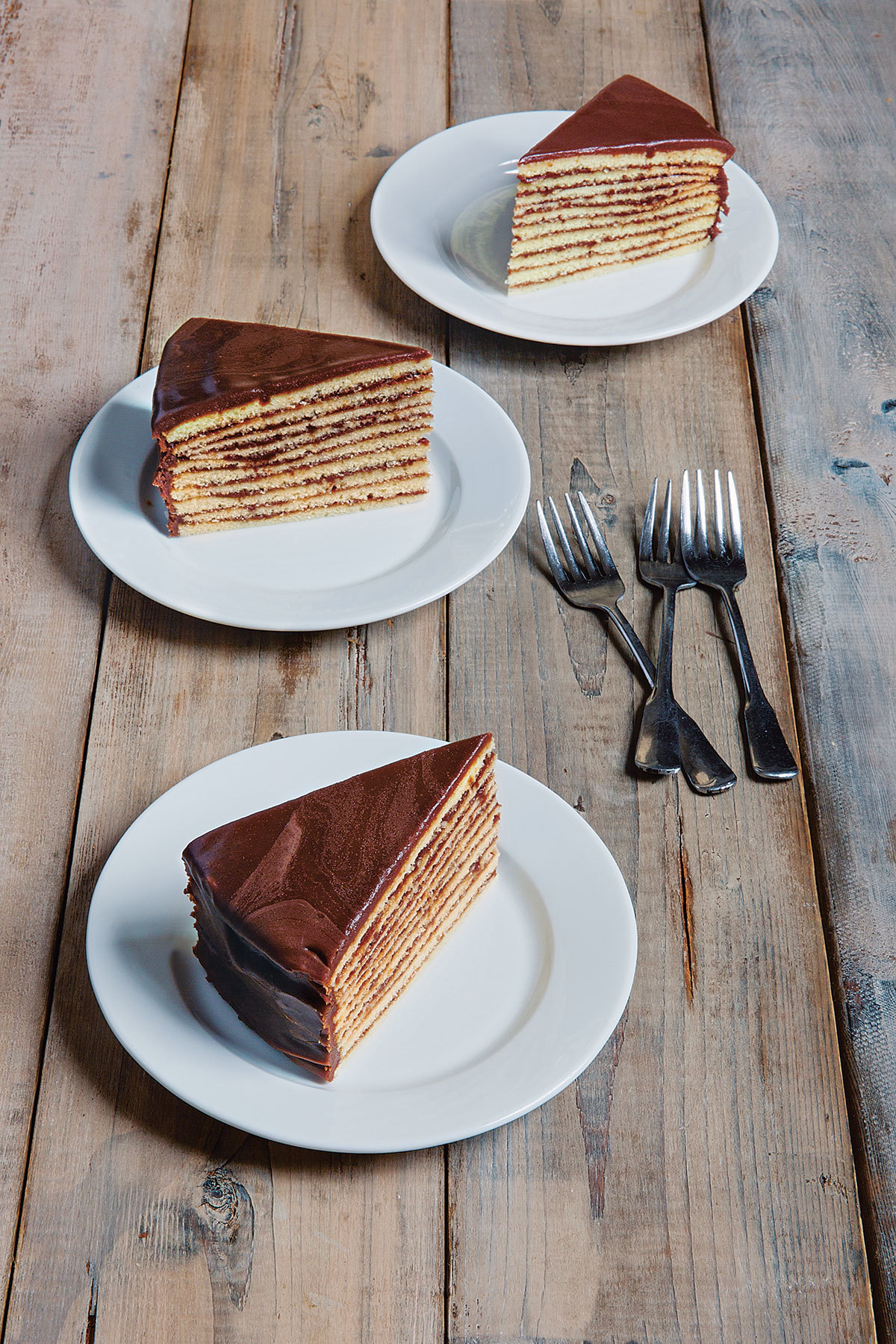 Position a rack in the middle of the oven and preheat to 375° F. Butter and flour two 9-inch round cake pans. 
For the cake: In a medium bowl, whisk together the flour, baking powder, and salt. In a large bowl, with an electric mixer, cream the butter and sugar until light and fluffy. Beat in the eggs, one at a time, beating well after each addition. Beat in the vanilla. Alternately add the flour mixture and evaporated milk, beginning and ending with the flour. 
Spread ⅔ cup batter in each prepared pan. Bake until a skewer inserted in the center of a cake comes out clean, 10-15 minutes. Let the cake cool in the pans for 10 minutes, then invert onto a wire rack to cool completely. Wash and dry the cake pans, butter and flour them, and repeat with the remaining batter— there will be 10 cake layers in total. 
Meanwhile, for the frosting: In a medium saucepan, combine the sugar, evaporated milk, and butter. Cook over medium heat, stirring until the sugar dissolves and the butter melts. Stir in the chocolate until melted. Bring to a simmer and cook, stirring occasionally, until the icing is the consistency of hot fudge, about 10 minutes. (The frosting will thicken as it cools.)
Place a cake layer on a cake stand and spread about 4 tablespoons of the frosting in the center of the layer. Repeat the process with the remaining cake layers (reheating the frosting over low heat if necessary), leaving the top layer bare. Pour the remaining frosting over the top and spread around the sides of the cake. (If the cake layers slip as they are stacked, readjust within a few minutes to avoid the frosting setting the cake askew.)
---
Recipe: Persimmon Pudding
Preparation Time: 10 minutes. Cooking Time: 1 hour. Serves: 4-6.
2 cups Amerian persimmon pulp, from 6-8 persimmons
½ cup sugar
3 eggs
4 tablespoons pure maple sryup
1 ½ cups all-purpose flour
½ cup corn flour (very finely ground cornmeal)
½ teaspoon ground cinnamon
½ teaspoon ground allspice
¼ teaspoon salt
1 cup milk
1 teaspoon baking soda
1 teaspoon baking powder
1 cup heavy whipping cream, whipped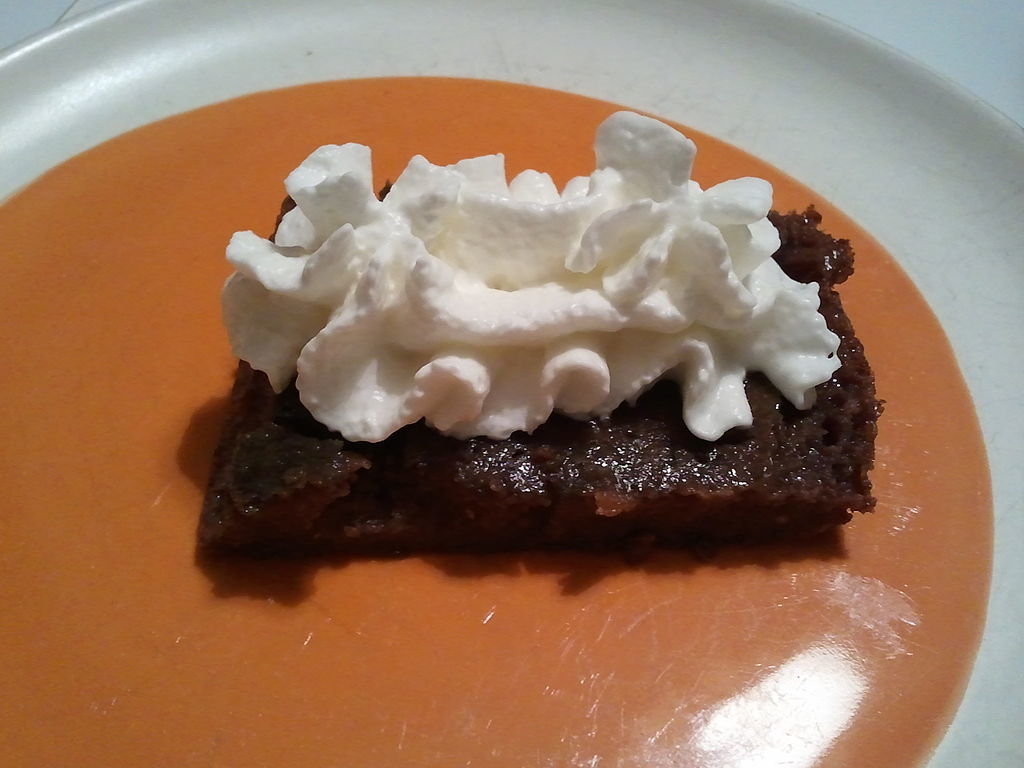 Position a rack in the middle of the oven and preheat to 325° F. Grease an 8-inch springform pan. 
In a large bowl, with an electric mixer, beat the persimmon pulp to even the pulp out. Add the sugar and the eggs and beat until lighter and smooth. Beat in the maple syrup. Both flours, the cinnamon, allspice, and salt, adding some of the milk if the batter becomes too thick to mix easily. Add the baking soda and baking powder and the remaining milk.
Scrape the batter into the prepared pan and bake until a skewer inserted in the center comes out clean, about 1 hour. Serve warm, with whipped cream. 
Copyright © by Phaidaon Press Ltd