Holiday Entertaining Recipes
Celebrate the holiday season with these recipes from local restaurants.
There's nothing better than gathering with friends and family during the holidays. Whatever the celebration may call for, we have an assortment of meal ideas from local restaurants that will take you from morning into the night.
To see the full "Holiday Entertaining" feature, pick up a copy of our November issue, on newsstands now.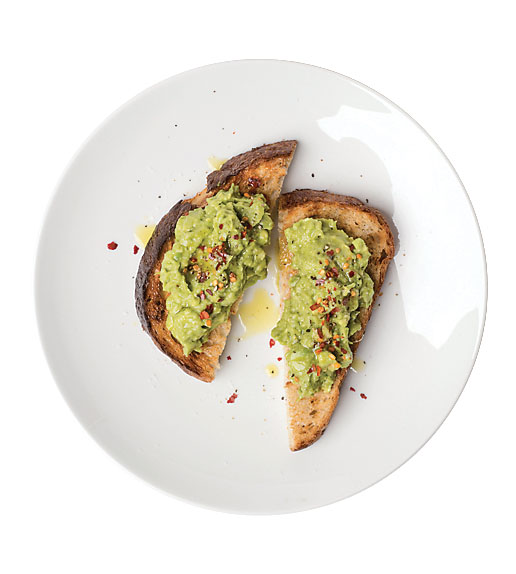 Avocado toast from Dooby's
½ lemon
1 whole avocado
Pinch salt
2 pieces of good bread
1 tablespoon olive oil
1 pinch chili flakes
A few twists of black pepper fresh from the mill
Directions:
Place the flesh of the avocado into a bowl and remove the pit. Squeeze the half lemon over the flesh and add the salt. Mash the flesh until somewhat smooth. Toast the bread to desired doneness. Spread the avocado over the bread. Drizzle with the olive oil. Finish with sea salt, chili, and black pepper.
---
Roasted poussin from Linwoods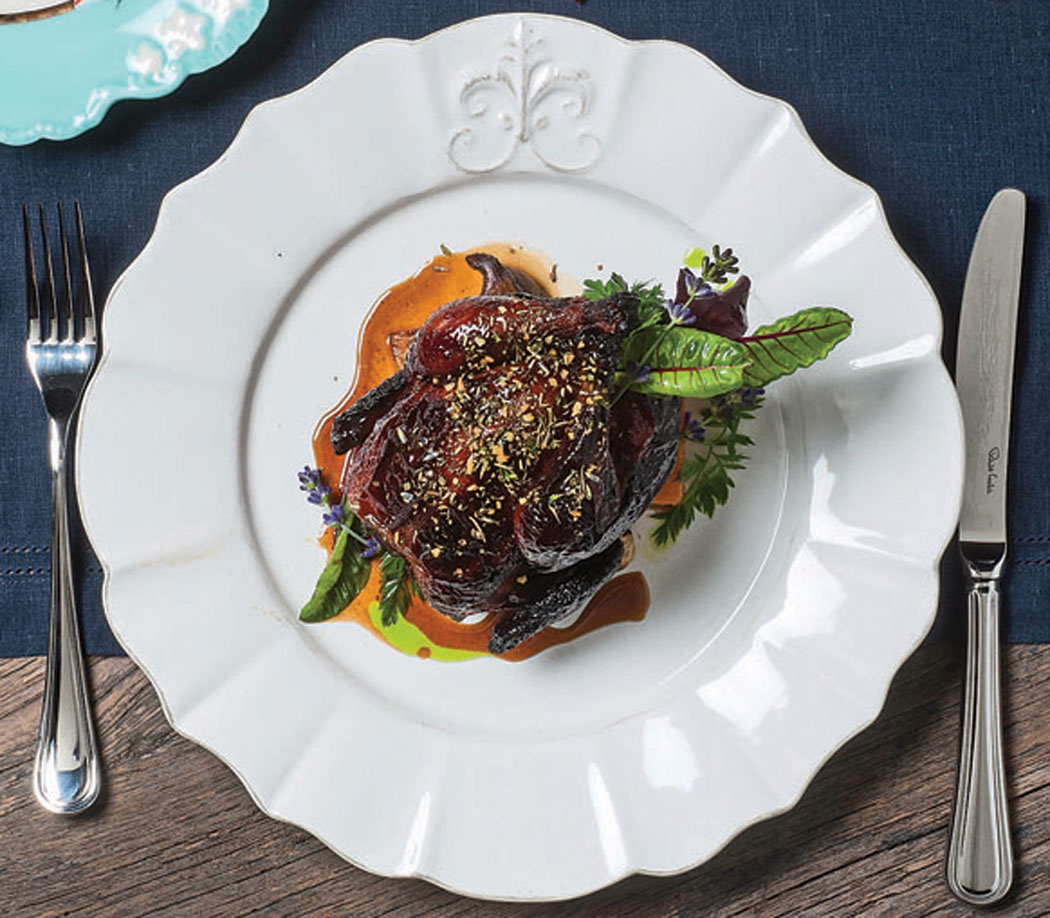 1 Poussin neck and wing tips removed.
Marinade and basting liquid
4 tablespoons Chinese 5 spice
2 tablespoons dark soy sauce
2 tablespoons brown sugar
6 tablespoons honey
1 teaspoon sea salt
1 teaspoon cracked black pepper
Directions:
Combine all marinade ingredients in a bowl, reserve half for basting the poussin during the cooking process. With remaining half marinate chicken overnight. Roast chicken at 350 degrees for 25 minutes or until an internal temperature of 165 degrees is reached, basting every so often with reserved basting liquid.
---
Black bottom pecan pie from Woodberry Kitchen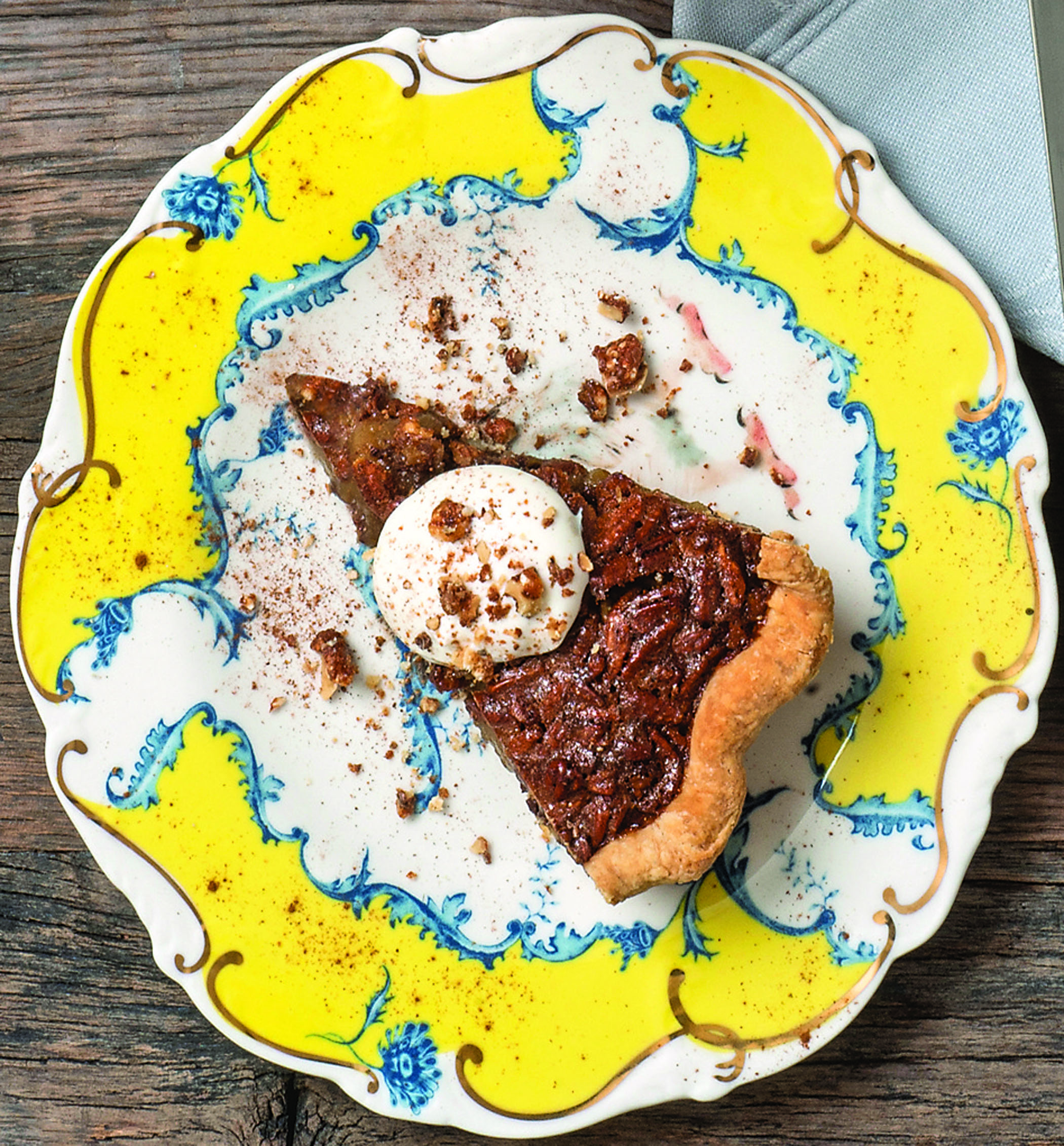 1 molded pie shell, partially baked
Ganache (for black bottom layer)
4 oz. dark chocolate
1/4 cup heavy cream
Directions:
Preheat oven to 350 degrees. Bring heavy cream to a boil, pour over chocolate, let sit for two minutes, whisk gently until smooth. Pour into pie shell and transfer to fridge while making pecan filling.
Pecan filling:
1 cup sorghum syrup
3 eggs
1 cup sugar
2 tablespoon butter, melted
8 oz toasted pecans
Directions:
Mix sorghum syrup, eggs, sugar, melted butter, and pecans. Pour mixture over ganache mixture in pie shell. Bake in oven at 350 degrees for 45-50 minutes, or until center reaches 200 degrees.
---
Bittersweet October from Bookmaker's Cocktail Club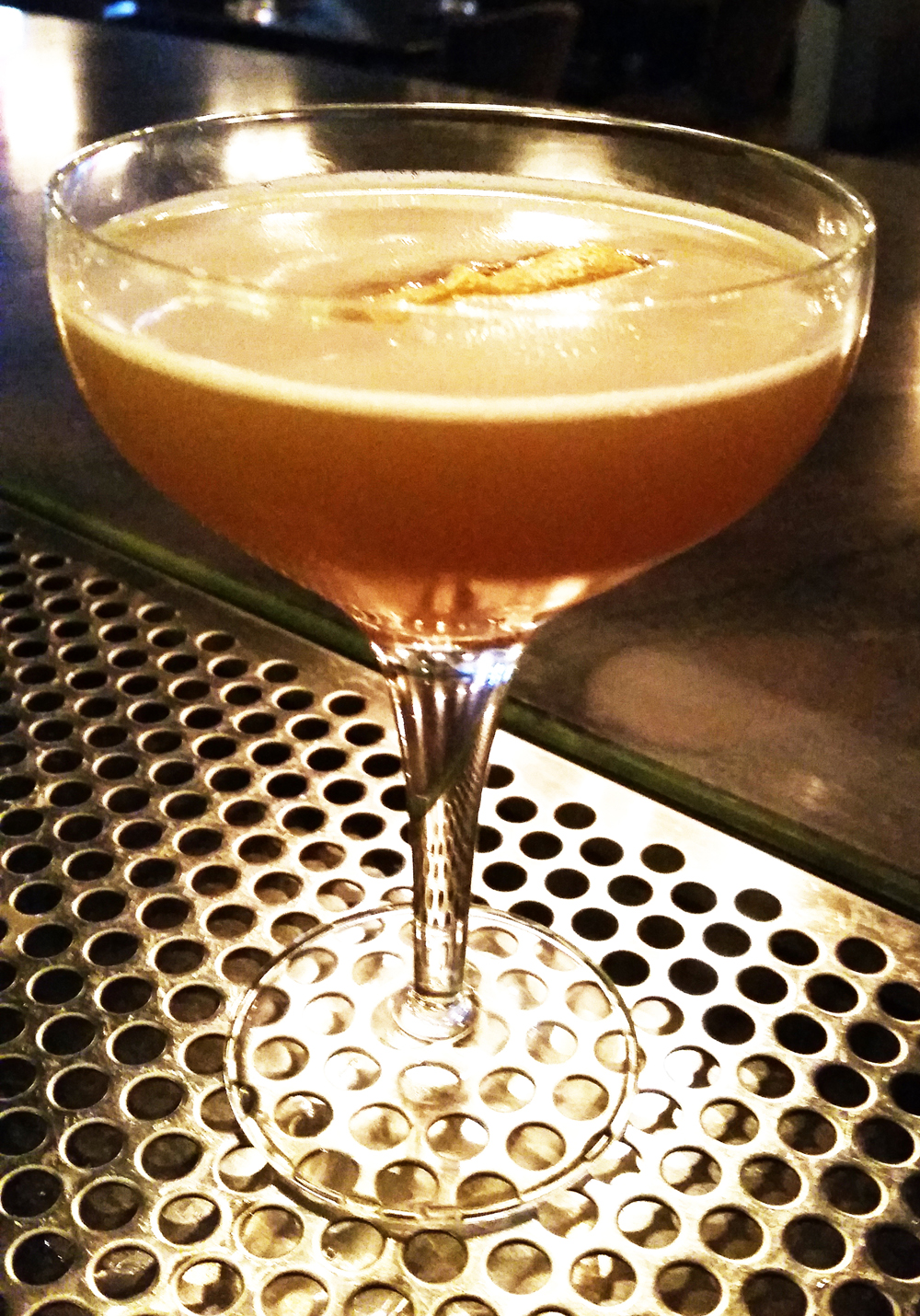 1 1/2 oz. Pikesville Rye whiskey
3/4 oz. Belle Paire pear liqueur
1/2 oz. house-made allspice dram
1/4 oz. Nocello walnut liqueur
1/2 oz. fresh lemon
2 dashes house-made coffee and walnut bitters
Directions:
Shake all ingredients and double-strain into a chilled coupe glass. Garnish with lemon peel.