After suffering a second fire in 2016, the Holy Frijoles team hosted a Hampdenfest fundraiser selling t-shirts and jarred salsa to raise money for the rebuild. —Holy Frijoles via Facebook
Geoff Danek distinctly recalls one particularly brief exchange with a Hampden neighbor in the spring of 1996. He was hard at work on the build-out of his new restaurant in a tiny space on West 36th Street when the man popped his head in to ask about the building's future. When told of the plans for Holy Frijoles, a new Tex-Mex joint being added on a stretch then filled mostly with pizza shops and takeouts, his visitor offered a less-than-inspiring "good luck" and headed away.
"I always remember that, like he figured we were doomed," Danek said recently, seated at a table inside. "And here we are, 25 years later."
In that quarter-century, Holy Frijoles has become a beloved mainstay in the North Baltimore neighborhood known to many for its strip of varied restaurants and shops.
The business has grown its space—more than fivefold in terms of capacity—by taking over next-door properties. It has also managed to overcome two destructive fires, one in 1999 that shut down operations for four months and another in 2016 that interrupted business for a year. Along the way, Holy Frijoles has amassed a loyal following by slinging margaritas and buckets of beer, offering its impressive collection of retro pinball machines, and leaning on a dependable menu of tacos, burritos, chimichangas, and the like.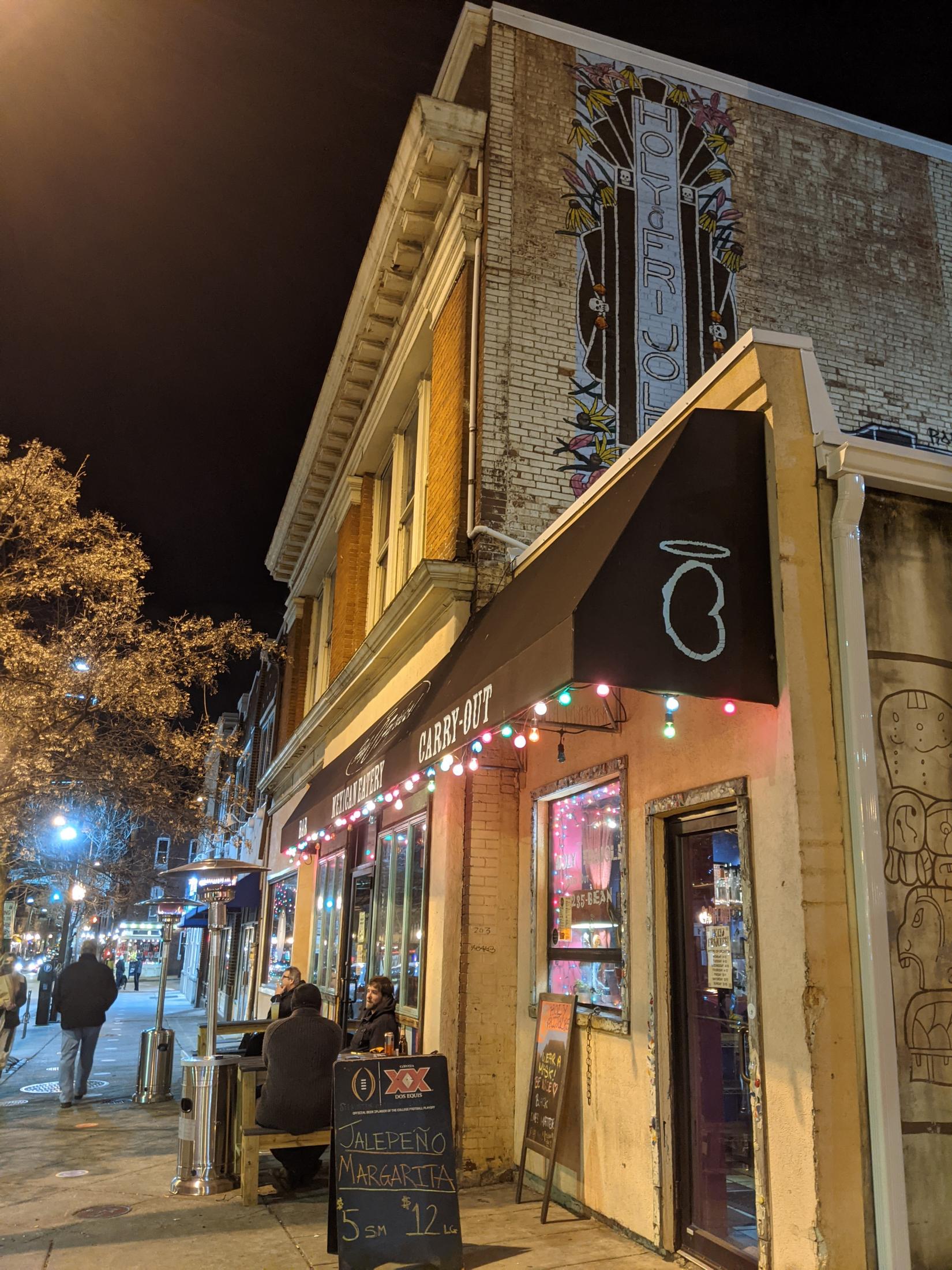 Today's public health crisis permitting, Danek and his team are now looking to honor that legacy over the weekend of Sept. 18-19 with $2.50 tacos, taquitos, and tequila shots, $25 "all-you-care-to-drink" day passes (with commemorative mugs), free pinball,  DJs, and possibly live music on Saturday evening.
Danek says he's not much for celebrating milestones or birthdays, but this quadranscentennial event is about saluting the "family of people we've created."
One of his proudest points has been providing a haven for musicians and creatives to work while learning how to help run a business. He himself was a 22-year-old bass player and first-time entrepreneur when he opened Holy Frijoles with a former business partner.
"This has always been a place that's been here for younger people to find themselves and go on and figure out what they want to do in life," he says. 
Those individuals have usually been, like him, musicians and artists, often covered with tattoos and piercings (more unusual traits in Hampden 25 years ago than today, Danek notes.) Organically, Holy Frijoles has fashioned a flexible, appreciative workplace culture that has long supported working creatives, several current and former staffers say.
"[Danek] let me go on tour as long as I got my shifts covered," says Victoria Legrand, one half of Baltimore-born dream pop duo Beach House and a former employee from 2005 to late 2009. "He was and is an avid lover of music and community and I love him for it."
She adds: "I don't think I would have been able to support myself as an artist without him being such an amazing boss. He deserves that credit."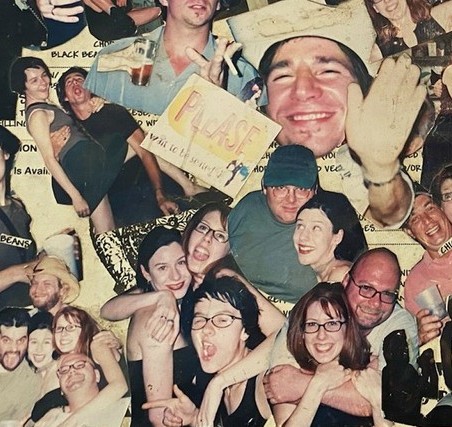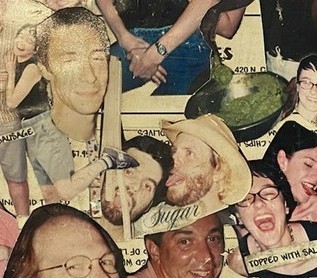 Beyond setting the restaurant's vibe or playing shows, some of those staffers even helped build the space as it exists today.
Katrina Ford, lead singer of Baltimore psych-soul band Celebration and a Holy Frijoles manager and bartender from 2011 to 2020, recalled putting up drywall, painting, and helping update the aesthetic of the restaurant during an expansion after the 2016 fire.
"It was heartbreaking to see it happen," she says, "but the win-win, the silver lining…for [Danek] was to come back bigger. He wanted to come back better, and it was really fun to be a part of that creation."
Danek has also risked his own financial health for employees, notes current general manager Nick Jankowski. Even when Danek was unsure of how to cover repairs from the 2016 electrical fire that left much of the restaurant scorched and suffering from water damage, he kept paying his workers.
"He was literally putting the entire business on the line to make sure that all of the employees could pay their rent," Jankowski says. "You can be nice or whatever, but when it comes to putting your money where your mouth is, that's the most serious example of that that I've ever seen."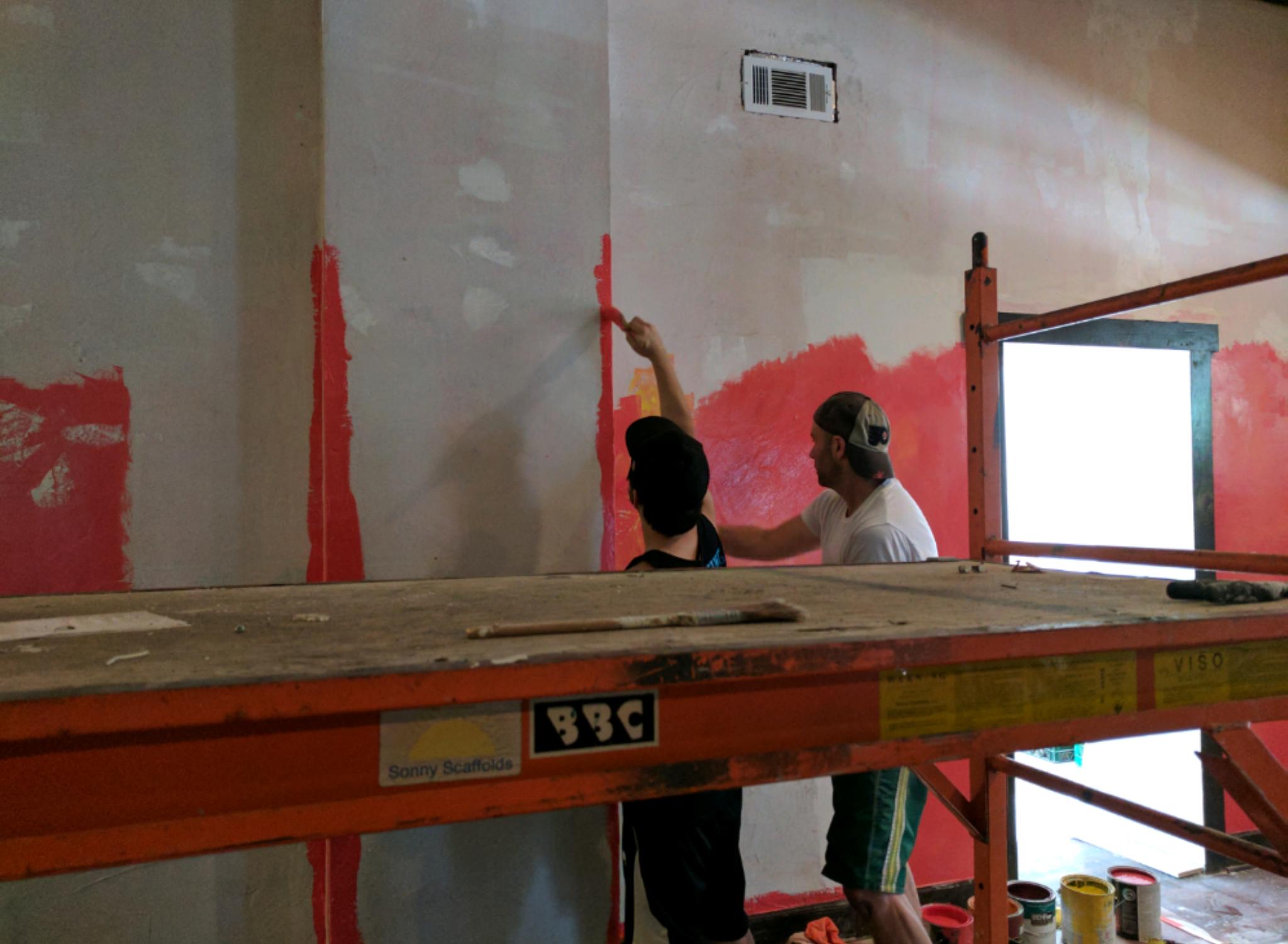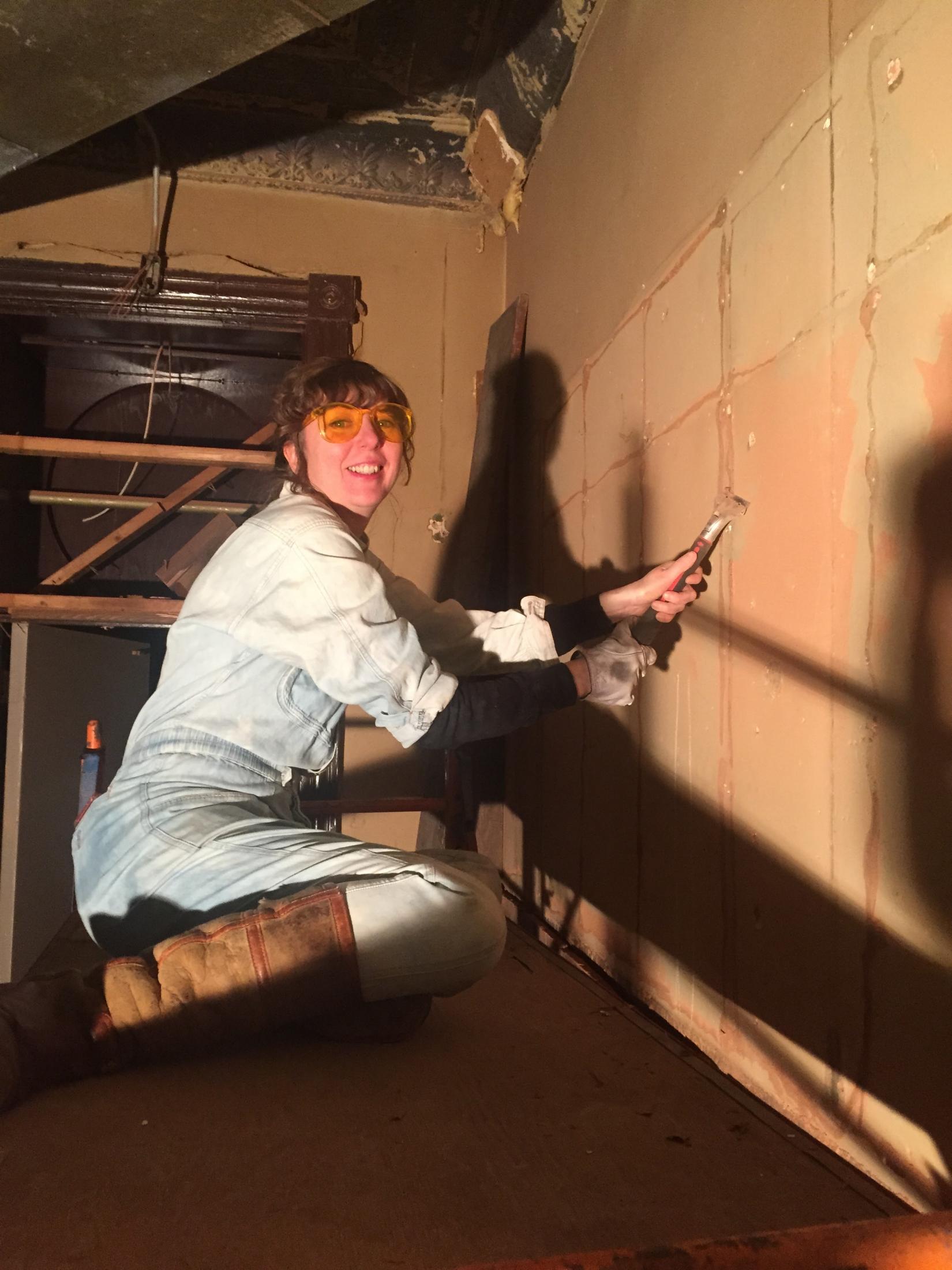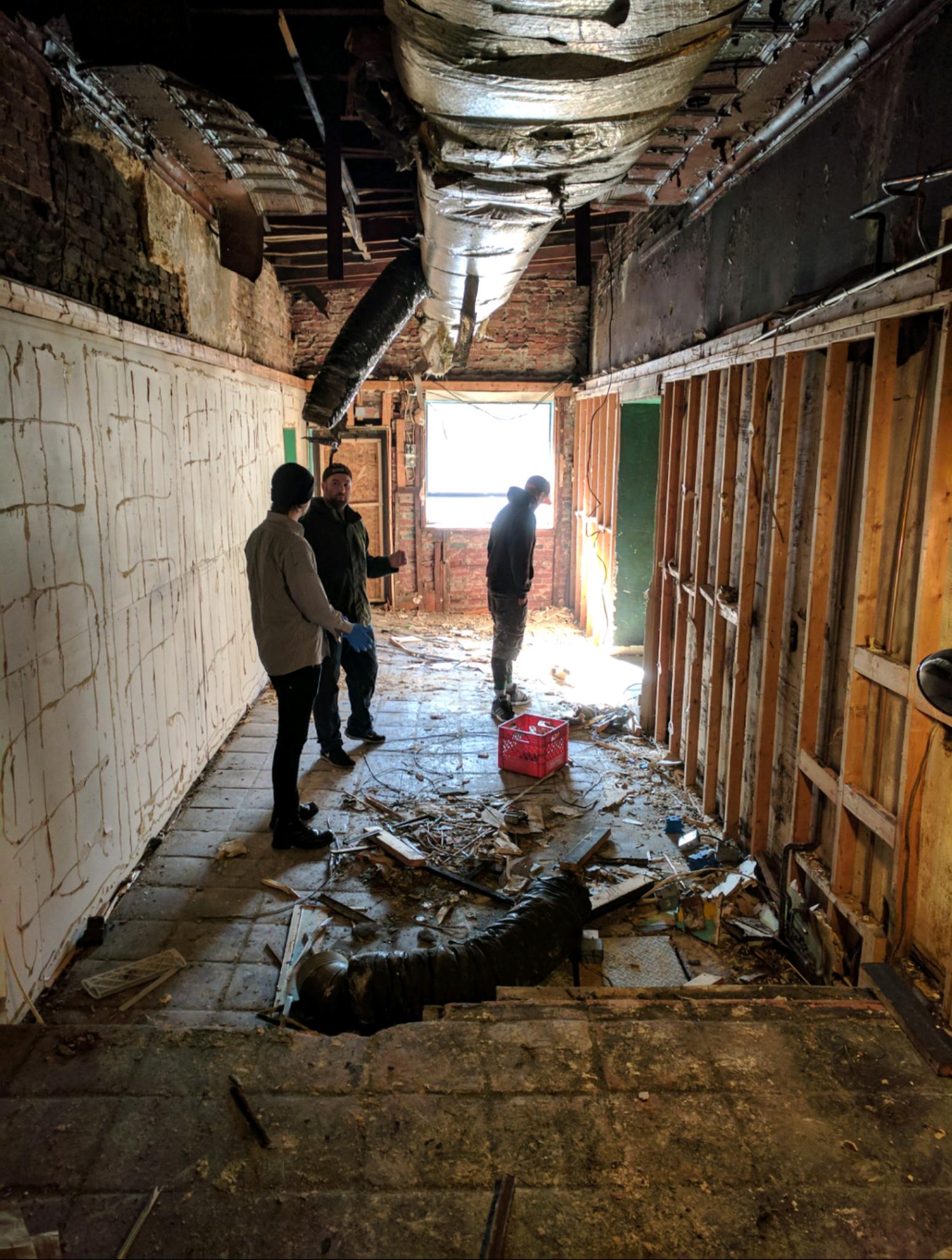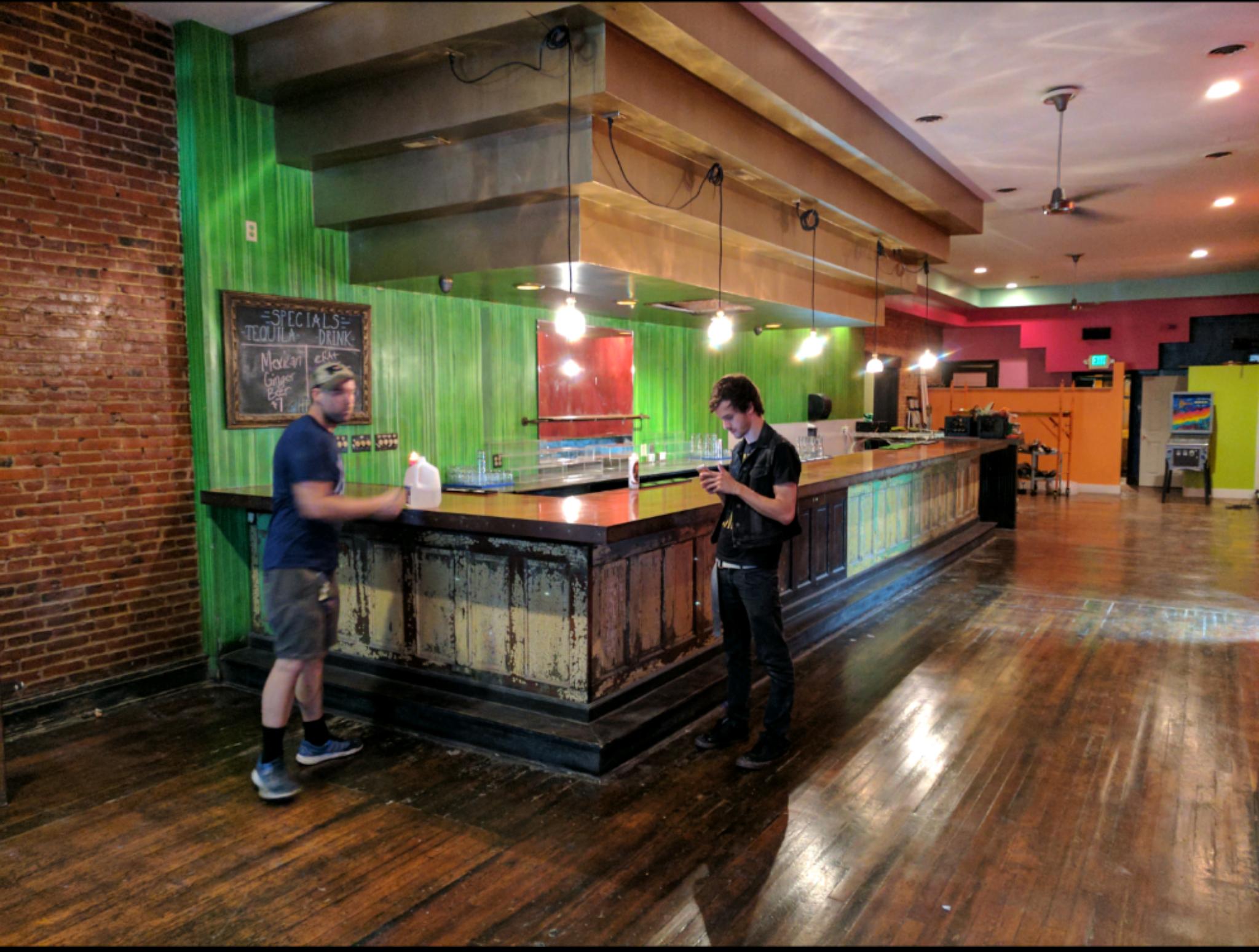 A wild mix of dedicated customers has also helped the eatery to survive and grow. As one of the older "new" businesses in Hampden (see also Golden West, opened in 1997,) Holy Frijoles has ingrained itself in a neighborhood where the divide between old and new grows starker every year.
"There were a lot of people there that were different from regular old Hampden people that I knew," recalls Frankie Morgan, a real estate agent who worked as a host and server from 1999 to 2006. But unlike some newcomers to The Avenue over the years, he doesn't recall any backlash for Holy Frijoles when it opened. His own family has been in Hampden for 125 years, "and [they] went there and they loved it."
As Danek prepares to celebrate an elusive restaurant industry milestone, he doesn't have much certain to say about the future. But he jests that the 50-year mark is "mathematically possible."
"[At this point] I've been in this building for more than half of my life," he says. "I don't know how long I'm gonna keep doing this or how long I can keep doing it… but for me, this one has to be celebrated, it has to be noted."