Friendsgiving Feast
Raise a glass to the old and the new—start an epic tradition with friends closest to you!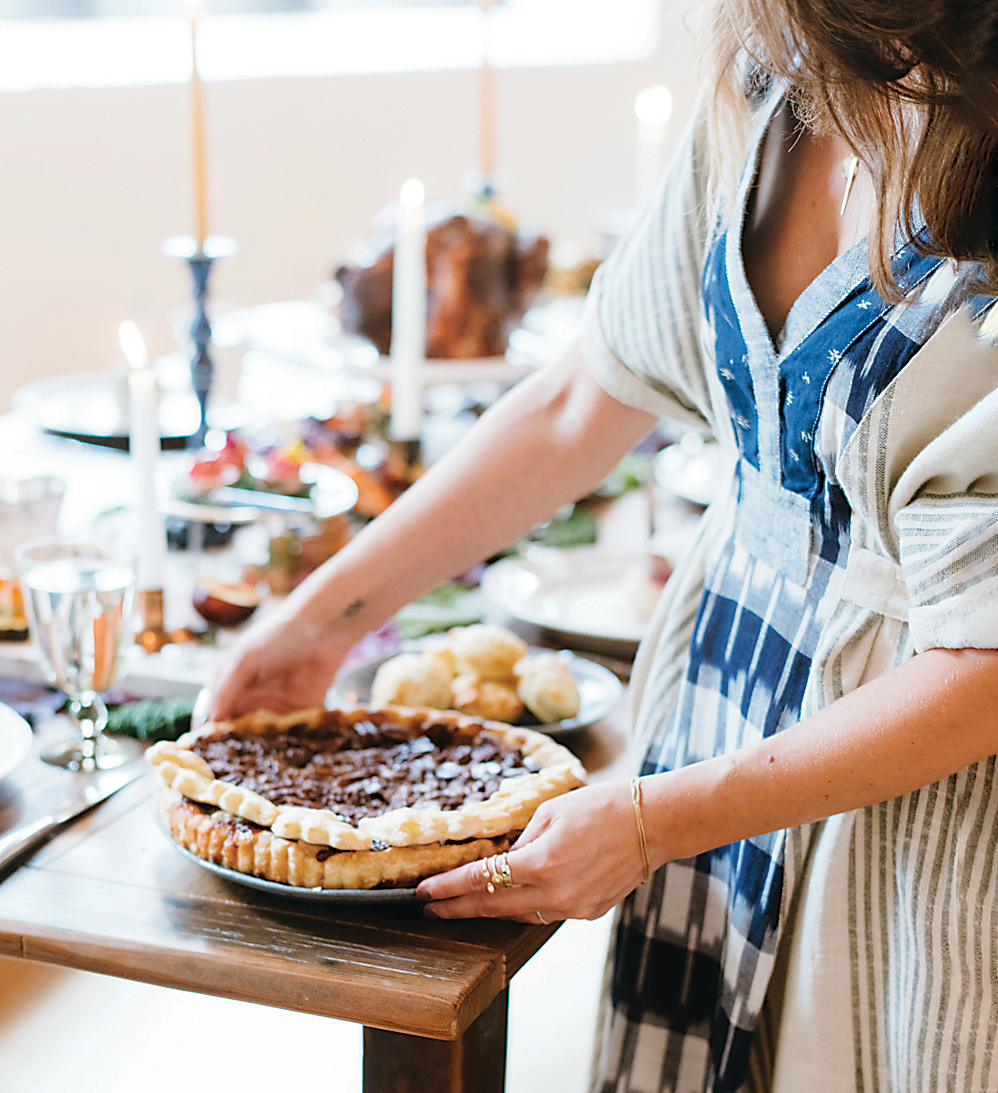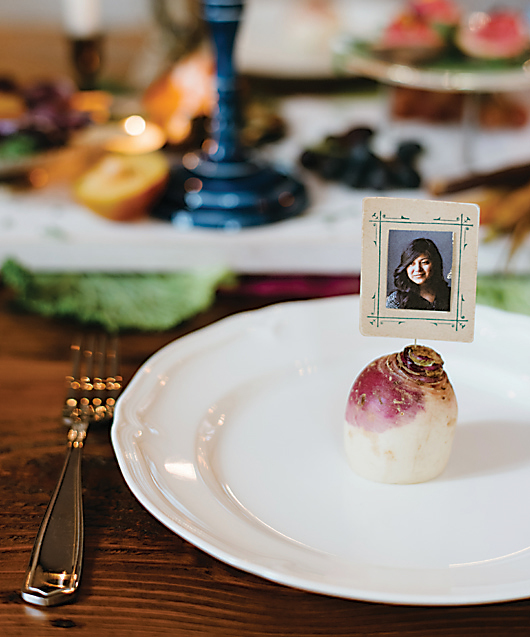 Look no further than the beauty of fall's bounty to decorate. Use those richly colored cabbage leaves as a table runner, add kale and fresh herbs to your flower arrangements, and grab brightly saturated turnips for placeholders. Now, get cozy and feast with your favorites!
Rye Whiskey Punch
by The Corner Pantry
Serves 4. Roast 4 oranges (cut in half) in the oven. Once cooled, squeeze juice into a cocktail shaker and add 8 ounces of your favorite rye or preferred whiskey. Then add a few splashes of orange bitters to taste. Stir or shake and strain into 4 glasses with ice. Garnish with roasted orange slices and rosemary.
---
Styling & Floral Design by Limonata Creative Consulting. Shot on location at Chase Court. Catering courtesy of The Corner Pantry. Flowers courtesy of Hillen Homestead. The Living Edge dining table ($1,750) and dining benches ($500/each) at Sandtown Millworks. Antique photographs ($2-12) at Antiques On The Go. Moonlight crackle dessert plate ($38), tapered candles ($15/each), small blue enameled candlestick holders ($24/each), medium blue enameled candlestick holders ($26/each), tea light holders ($10/each), Habit + Form brass tart tray ($14), silver-footed small plant stand ($8), and silver-footed tall plant stand ($14) at Terrain. Blanket ($24.99), Mixcer S.A. Portugal small blue plate ($5.99), Mixcer S.A. Portugal large blue plate ($6.99), Office Star Products blue accent chairs ($129.99/each), and Villeroy & Boch porcelain Manoir dishes ($6.99/each) at Homegoods. Oak wood board ($45.98) at Home Depot. Threshold Henry silverware ($1.50/each) at Target. Vintage dishes, vintage glassware, antique copper & metal candlestick holders, antique mixing bowl, vintage glass ladle, antique side table, and ceramic glazed vase: stylist's own.