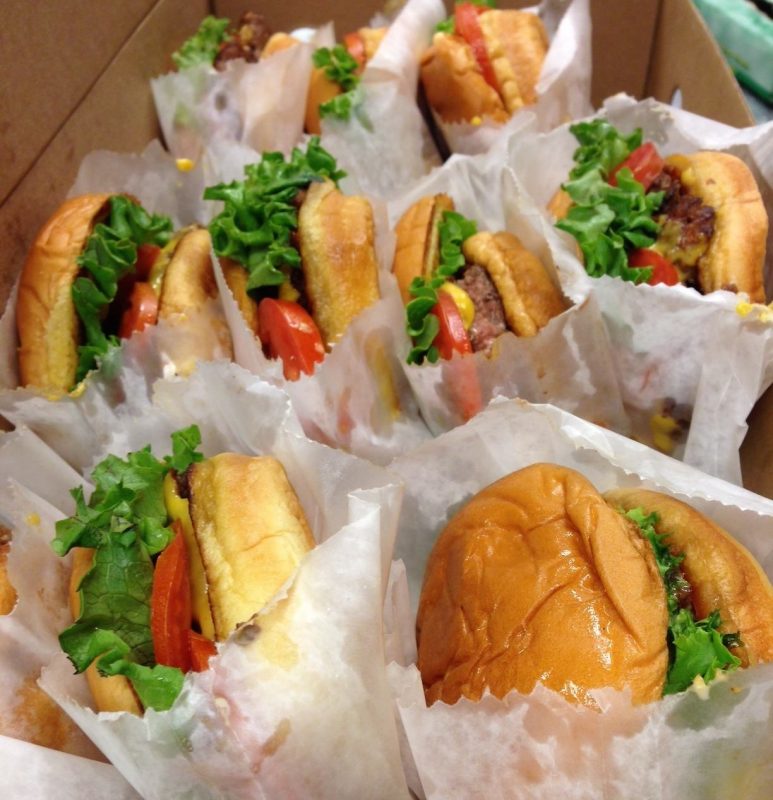 Shake Shack Facebook
Confession: I've never been to one, though I've
heard a lot about the beloved chain. Early next year, we'll all get a chance to
bite into a Shackburger when Shake Shack opens its first Baltimore store.
Billed as a "modern-day roadside burger stand,"
Shake Shack will be located in the Inner Harbor at 400 E. Pratt St. across from
the Aquarium, according to a press release from Danny Meyer's Union Square
Hospitality Group.
To give you an idea of the eatery's popularity, when
it opened in Dupont Circle in DC in 2011, long lines formed before 11 a.m. to
sample the all-natural Angus beef burgers, hot dogs, milkshakes, frozen
custard, and more.
In Manhattan, a commenter on chowhound.com said
he waited an hour at that store on one occasion, and "it was totally worth it."
Some even say the burger place has a cult following.
Shake Shake evolved from a hot-dog cart in Madison
Square Park in Manhattan that was open summers from 2001-03. In 2004, a
permanent kiosk opened, and Shake Shack was born.
In addition to many U.S. locations, there are
Shake Shacks in the Middle East, Russia, Turkey, and London.
We're definitely due for one in Baltimore.