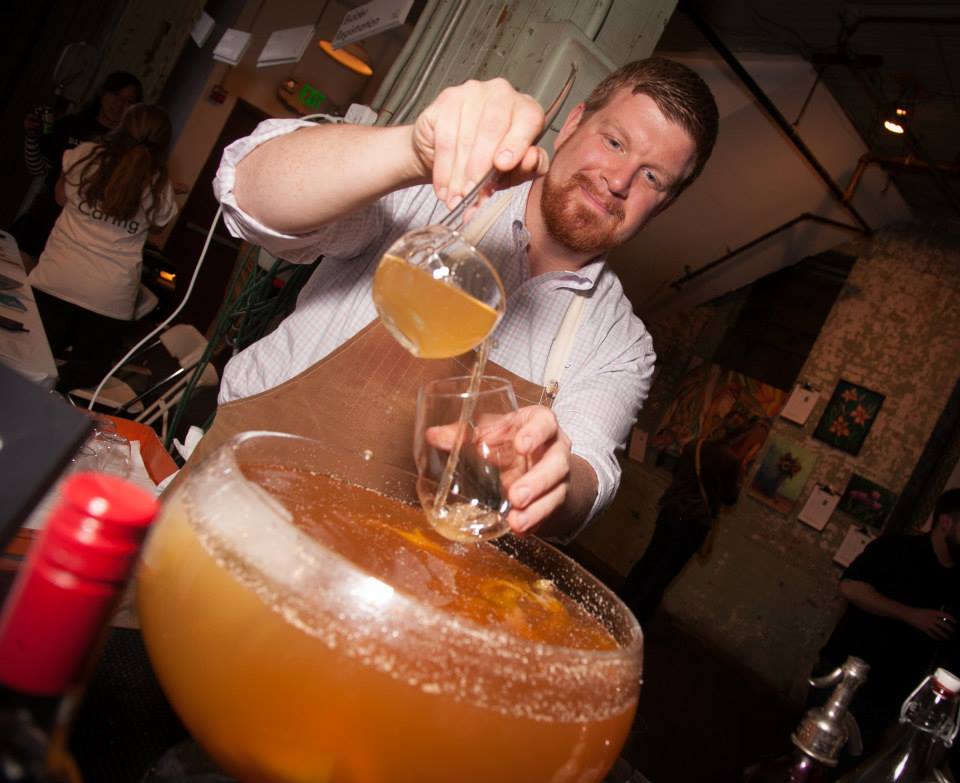 Courtesy of Brendan Dorr
This past weekend was a time for celebrating all things patriotic. But the party isn't over yet, as this year is the 200th anniversary of the Star-Spangled Banner and there will be a ton of events to celebrate through September.
"Raise A Glass to History"—created by Smithsonian Channel and the National Museum of American History—is one of those celebrations, as Smithsonian chose 14 mixologists from around the country to create a patriotic-inspired cocktail. B&O American Brasserie beverage director Brendan Dorr was one of the talented few chosen.
Dorr's cocktail, called the Line State Punch, is a mix of Pikesville Rye whiskey, yellow Chartreuse, apple brandy, oleo-saccharum (a lemon-sugar syrup), lemon juice, and early grey tea, garnished with nutmeg and cinnamon. He explains that the drink is a combination of the Diamondback cocktail from the Diamondback Lounge in the Lord Baltimore Hotel and a popular punch from the early 1800s.
"I wanted to create a recipe that would represent Baltimore as well as the libations that were in vogue when the Star-Spangled Banner flew over Fort McHenry," Dorr says. "Applejack can be dated back to the time of George Washington and rye was one of our country's earliest expressions of whiskey with roots originating in Maryland."
Dorr and his fellow bartenders will showcase their cocktail creations, at the "Star-Spangled Gala" at the National Museum of American History on September 12.