MICHELE'S GRANOLA
Necessity, or at least cravings, really can be the mother of invention. Years ago, Michele Tsucalas was waiting tables in Martha's Vineyard when she fell in love with the granola at the famed Black Dog Bakery Café. "Every morning, I'd go there for a cup of coffee, and they made these scratch-made granola bars," says Tsucalas. "I'd eat them right out of the oven. They were made with bundles of oats and seeds and nuts—and I was obsessed with them." Inspired by these bars, Tsucalas started making her own granola back home with simple, wholesome ingredients, which was nothing like the overly sugary sticky stuff usually found on supermarket shelves. "I'd give it to family and friends but was told that I should try to sell them," she says.
It's been 13 years since Tsucalas started selling her eponymous all-natural granola at area farmers' markets, and she now employs a staff of 40 in her bustling Timonium production facility. Though the volume has grown—more than 20,000 pounds of granola, from cherry chocolate to almond butter, are made weekly—it's all still done by hand—and from the heart. Even the design of the iconic brown paper bag—with its Art Nouveau lettering and a beautiful woman emblazoned on the seal—was inspired by Tsucalas' travels.
"I was in Prague visiting a friend, and she introduced me to the work of Alphonse Mucha," recalls Tsucalas. "And that's what inspired the look of the label. When I was at the farmers' market, a man at the next table said, 'You should just call it Michele's Granola, and you should have your image on the bag.' I thought I'd come up with something better, but I didn't, and it ended up working out—the simple quality of the packaging conveys the authenticity of the brand. We are small-batch real people, and, while we've grown, not a lot has changed about who we are—there's a person standing behind the name of the granola."
WIGHT TEA
Although no one reading the tea leaves when they were younger would have predicted it, siblings Brittany and Joey Wight grew up and went into business together. "When I was 14, my brother was 7, and we had nothing in common," says Brittany. "But I graduated in 2008, and I couldn't find a job. He heard me crying on the phone to my mom and encouraged me to open a tea shop. He wanted to get a discount!"
Of course, Brittany, now 33, had no idea that her brother, now 26, was into tea. "I didn't know because we didn't talk," she says, laughing. But Joey recalls that after Sunday dinners at his grandmother's house, "the men would watch TV while the women drank tea. I found that far more interesting. It was love at first sip."
Now, the duo, who founded Wight Tea in 2016, are selling their teas, from Maryland Mint to Baltimore Breakfast, all over the city. They're also spreading their passion with their first brick-and-mortar tea café and retail shop soon to open in Whitehall Mill. In this current coffee culture, they know that introducing people to tea can be a bit of a battle. "People are so drastically on one side or the other," says Brittany. "Why can't we enjoy both?"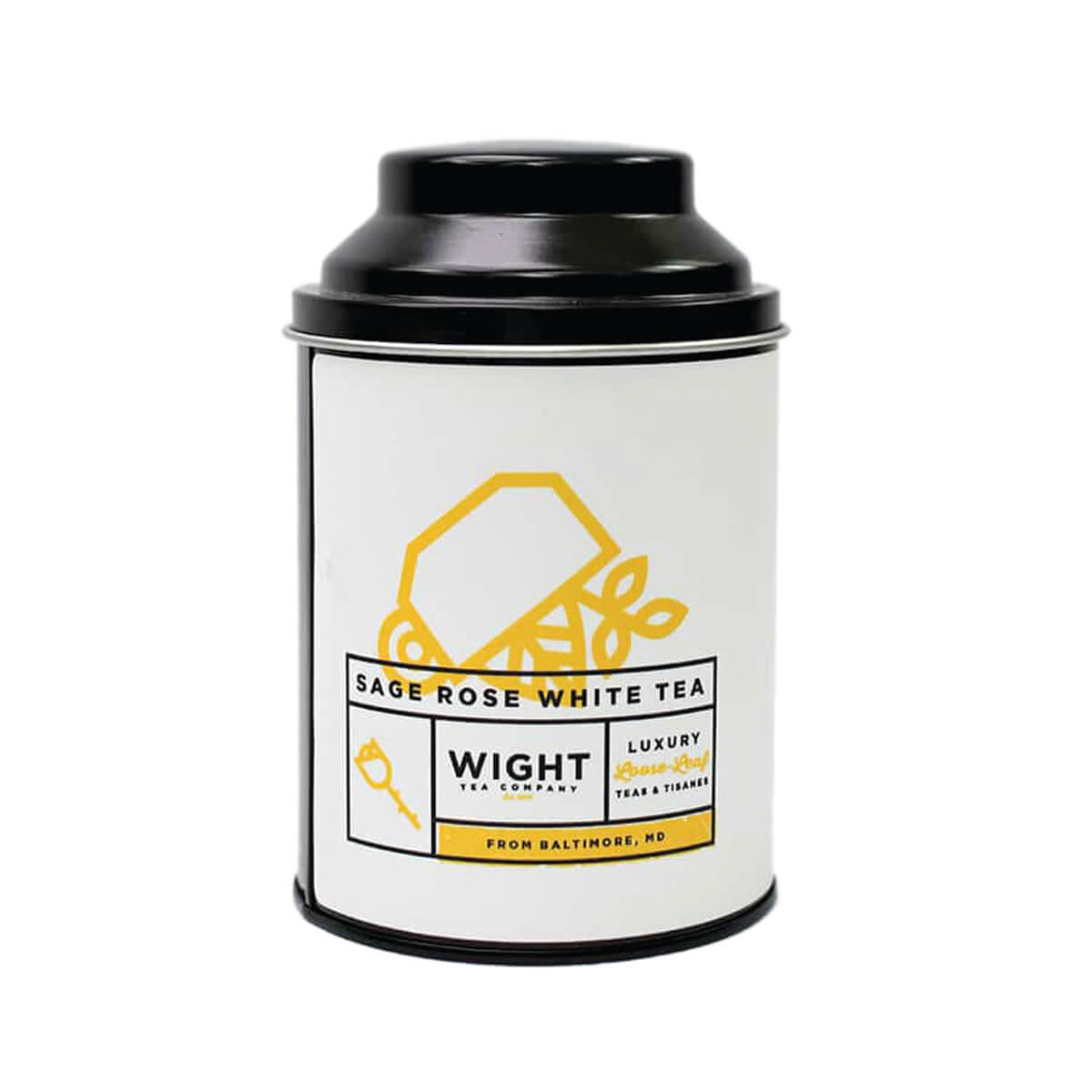 PURE CHOCOLATE BY JINJI
In a sense, Jinji Fraser owes it all to actor Woody Harrelson. Back in 2012, Harrelson was visiting his friends at The Black Olive for a dinner to help their struggling Agora Market, and Fraser, a holistic nutritional counselor, was putting a dinner together for the vegan actor. "I said, 'That's funny, we don't have a dessert offering. Wouldn't it be cool if I knew how to make chocolate?'"
Fast-forward seven years and a few chocolate-making workshops later, and Fraser's Pure Chocolate stall at Belvedere Market has become a Baltimore institution with a full brick-and-mortar store to open any day now in Lauraville. Through the years, Fraser (and her co-owner father, Guy) have taken sourcing seriously, traveling from Mexico to Guatemala to Ecuador to find the right beans.
"I've been obsessed with not only finding a farm" says Fraser, "but finding women farmers, or at least a farm that's family-owned." Fraser points out that there's a disparity between the number of women working in the labor force and those who actually own the farms. "I have the resources to find where these women are and to be supportive of them," she says.
SECRET SAUCE CO.
When Matthew Steinberg and Vaughn Weitzman set out to start their own ketchup company in 2018, they brainstormed a company name. "We came up with Secret Sauce," says Steinberg, "but we were sure that it was taken and were surprised that it hadn't been."
They settled on the name Secret Sauce Co., then got a call that made their hearts skip a beat. "The person said, 'This is the CEO of McDonald's. You're infringing on our name!' It was Nick Schauman from The Local Oyster playing a trick on us," says Steinberg. The ketchup itself, however, is no joke.
Weitzman developed his recipe over many years at his Farm to Charm food truck. Steinberg told him it was so good that he should market it. And a business was born. "Our ketchup is rich in tomato flavor, first and foremost, with notes of onion, garlic, and celery salt," says Weitzman. In addition to ketchup, Steinberg and Weitzman are set to open a Secret Sauce Co. restaurant in Station North.
The eatery will serve as a testing lab. They'll feature sauce-starved items like burgers and fries, as well as other inventive toppings. Says Weitzman, "The restaurant will be one big vessel for trying new sauces. We'll bottle whatever rises to the top."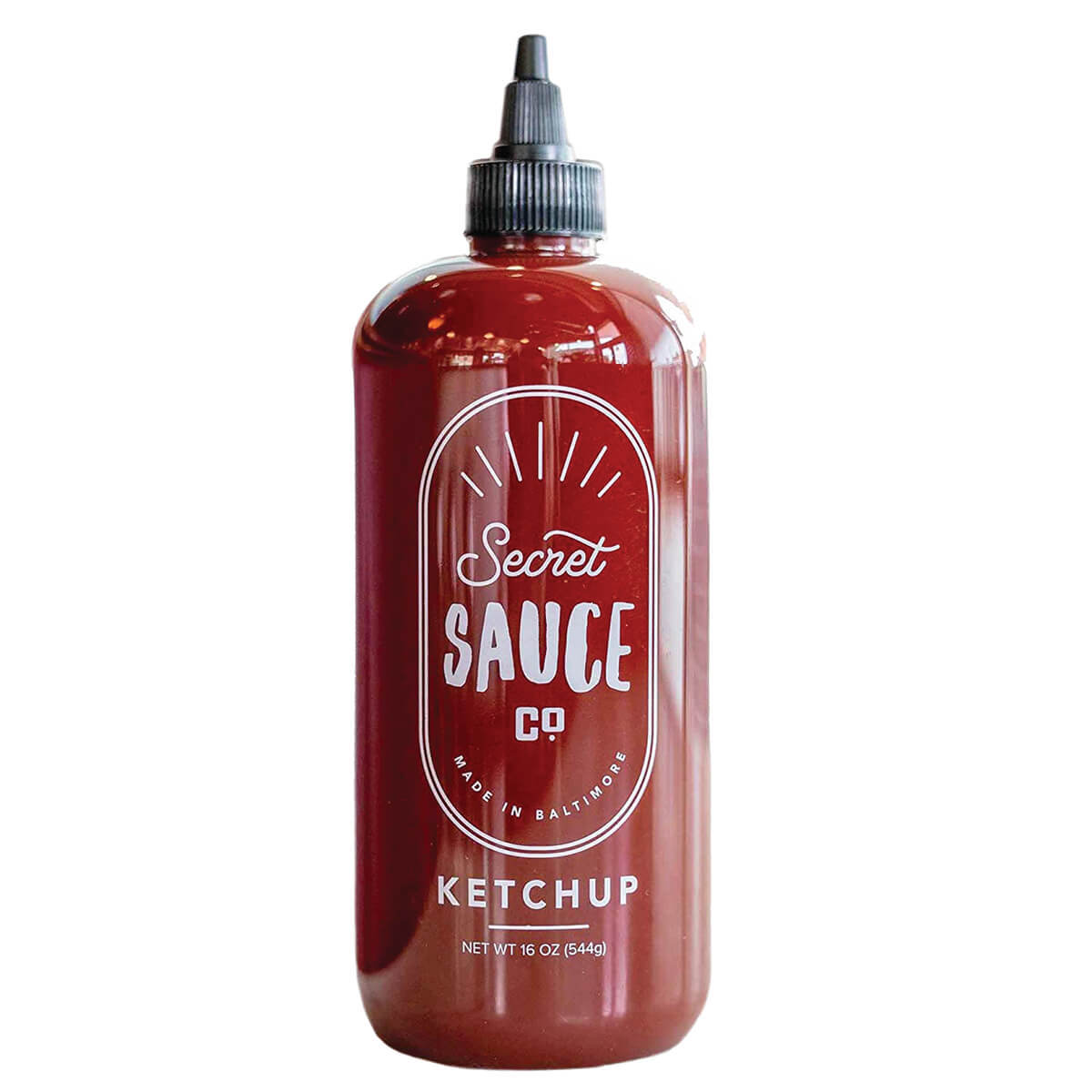 ---
---