Bygone Booze
A local couple writes about the cocktails of Maryland's yesteryear.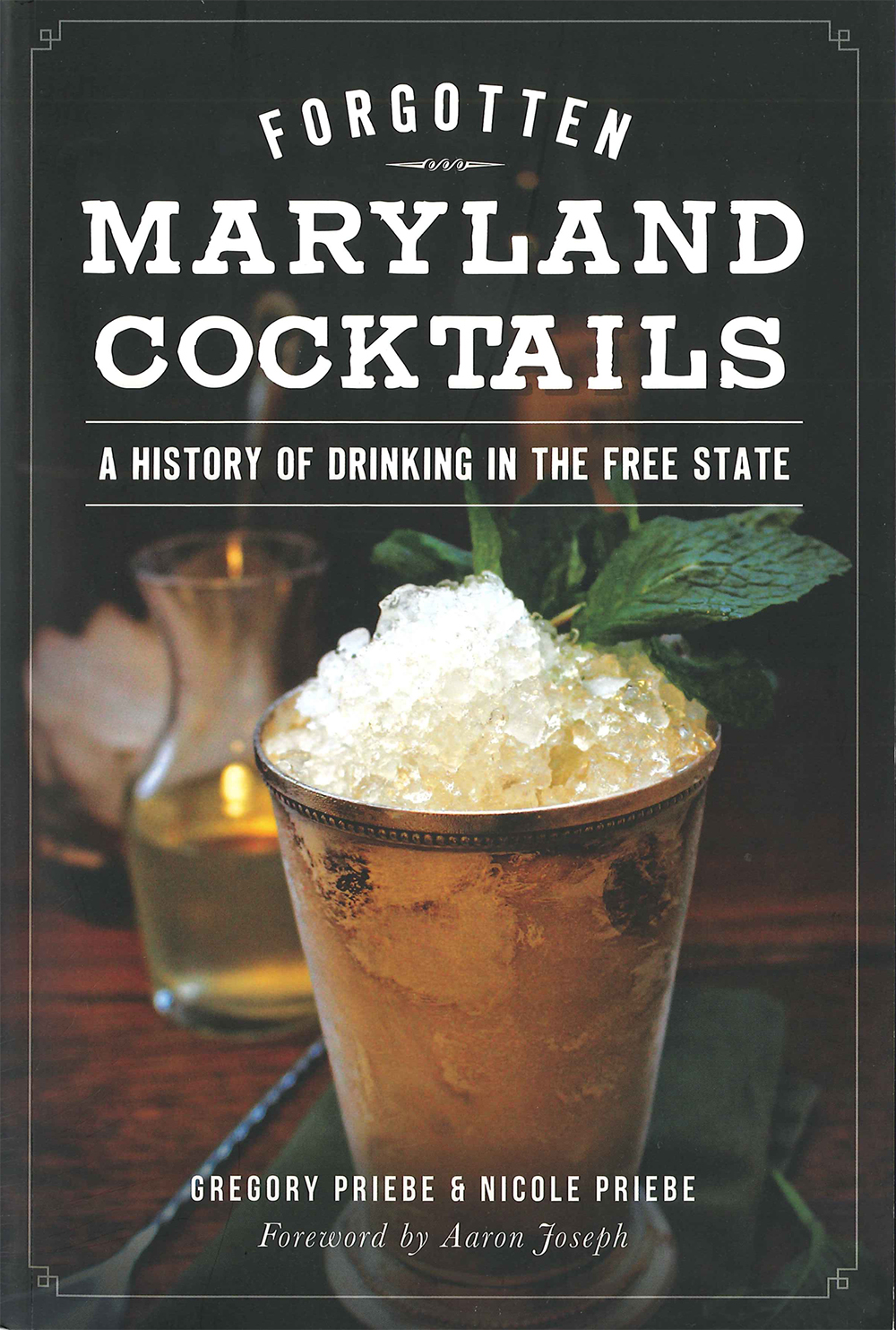 While she favored scotch and he was a classic cocktail man when they first met in 2011, Gregory and Nicole Preibe have proven to be perfect partners—both in spirits and in life. (They married in 2013.) These days, they've poured their passions into Forgotten Maryland Cocktails: A History of Drinking in the Free State, a book inspired by Gregory's blog, A History of Drinking, which chronicles the state's imbibing history and indigenous drinks—from well-known favorites to little-known finds.
"Drinking and [making] cocktails were our dating," explains Gregory, an instructional designer for Harford Community College, with a laugh. Adds Nicole, "The book is for people who are interested in Maryland history and want to bring it back to their homes." Over cocktails (natch), we sat down with the pair to discuss their spirited work.
How did your website evolve into a book?
Gregory: My website was recipes, reviews, or drink features. When we didn't have that content, I thought it would be cool to take a historical event [like The Preakness] and see what we were drinking at the time.
Where did you find sources for all of this historical drinking information?
Nicole: A lot of the sources have been unexpected, like liquor-distributor catalogs, menus of parties in Europe, ladies' journals, and estates that ladies of the house would keep.
Gregory: Before liquor became profitable, women were the distillers and brewers of the home. So that's where we found some hidden gems. We already had recipes for a Diamondback and Southside, but we found so many more—we cut out about 50 percent of what we found to fit it in the book.
What was one of your favorite cocktail discoveries?
Gregory: The Frozen Rye [which was popular in Baltimore] started the idea for the book. My mom had this great night at Haussner's and kept the menu. We saw the Frozen Rye and it was like, 'What is that?' The Sun first wrote about it in 1906, and the Belvedere had it on the menu in 1908.
Nicole: Which was funny because we went to The Owl Bar and it was amazing they'd never heard of it.
Gregory: People drank it at tea parties. It lasted up through Prohibition and then disappeared into the country clubs. But it should be the quintessential summer drink here—it's like an alcoholic snowball.
From your research, what is the common thread among Maryland drinks?
Gregory: They are all a little rough around the edges. Baltimore is a port city, so our stuff is a mish-mash from all over the world. Rye whiskey was our stock and trade, so you see that a lot with other Maryland flavors like mint and lemon. We're starting to get back to that era.
---
Recipe: The Belvedere Frozen Rye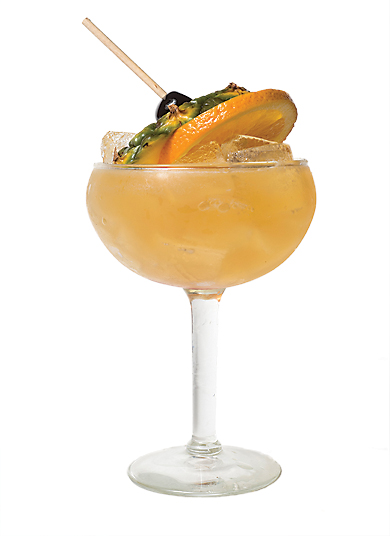 Juice of half lime
Few dashes orange juice
Few dashes pineapple syrup
Few dashes orange Curacao
Rye whiskey
Put slice of orange and slice of pineapple in Champagne coupe, allowing them to stick out beyond top of glass. Fill with fine ice and pour ingredients overtop.
*Mellissa Ray at The Owl Bar makes her own modern take on the Frozen Rye, pictured.
---
Recipe: Peggy Stewart Tea Punch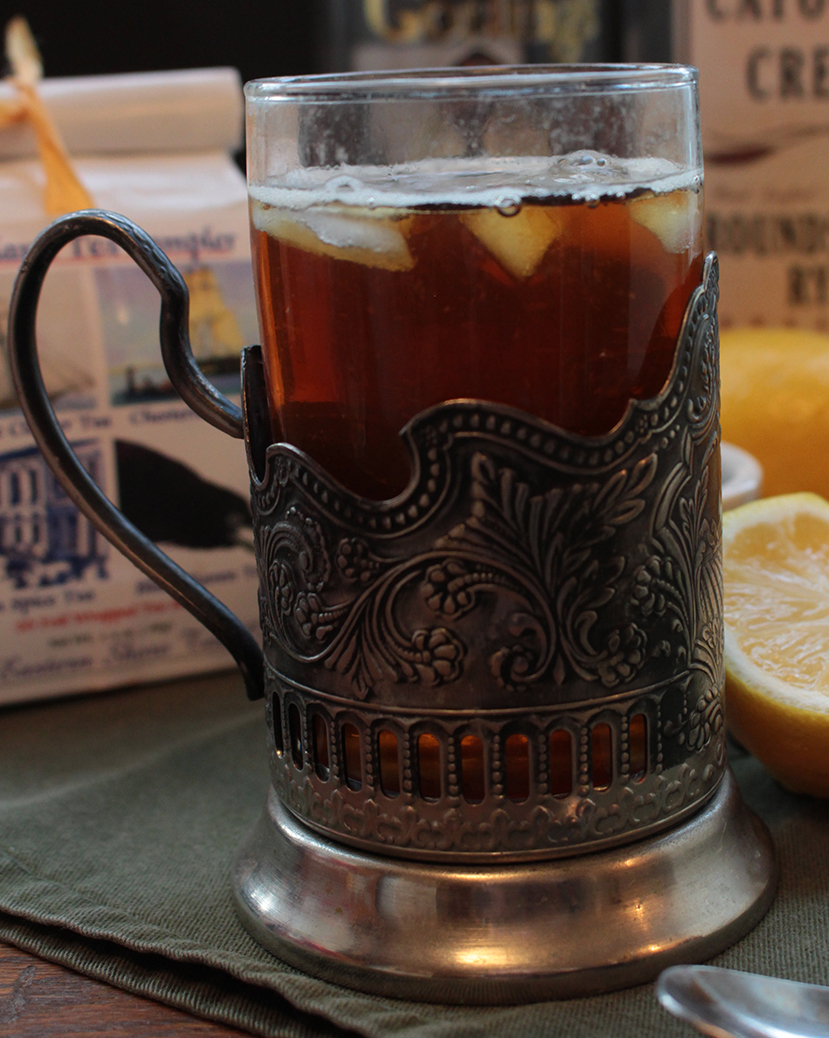 Recipe by Mrs. J. Pierre Bernard, Peggy Stewart House, Annapolis
3 pints cold water
8 teaspoonful best tea
Thin rind and juice of 8 lemons (about a cup of juice)
1½ pounds cut sugar
1 quart rum
½ pint whiskey
Let tea boil, leaving lemon and rind in. While on the fire throw in pulp of lemons (having squeezed out juice). When boiled sufficiently, pour off into a bowl. Put in sugar, juice of the lemons and add rum and whiskey if you like. Pour over ice to serve.
---
Recipe: The Preakness Cocktail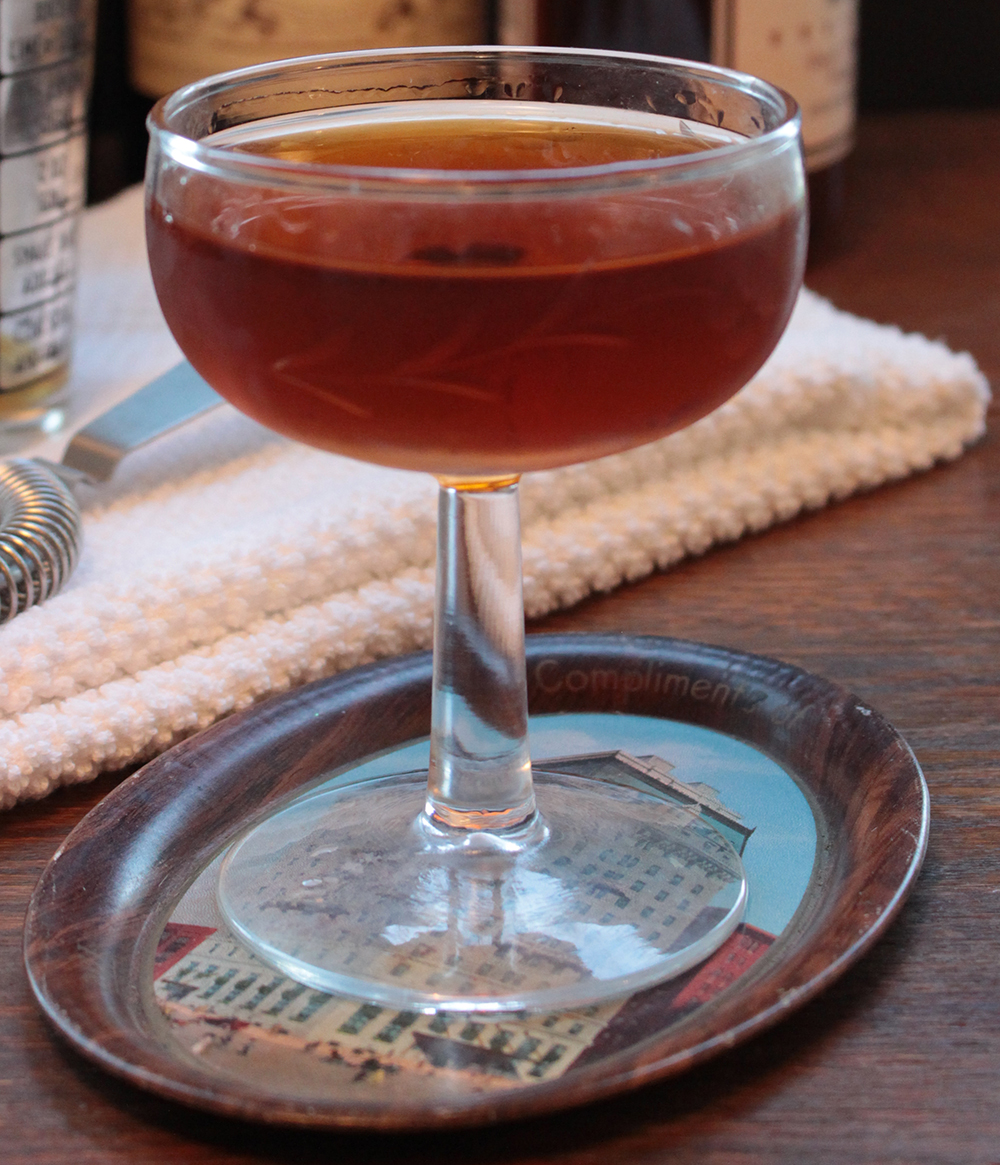 Served at the first Preakness Ball ,1936 – George Backert,
Bartender to the Emerson Hotel
The following recipe is a
simplified version but still very similar to traditional recipe recorded in
most cocktail books. By all accounts, it's simply a Manhattan variant—George
the bartender apparently played it safe—with the simple addition of a dash of
the honey-herbal liqueur Bénédictine. Recipe adapted from David Wondrich.
2 ounces straight rye whiskey
1 ounce Martini & Rossi red
vermouth
2 dashes Angostura bitters
(though some early versions substitute Peychauds)
½ teaspoon Bénédictine
Stir with cracked ice. Strain
into a chilled cocktail glass, and twist a swatch of thin-cut lemon peel over
the top.
---
The Diamondback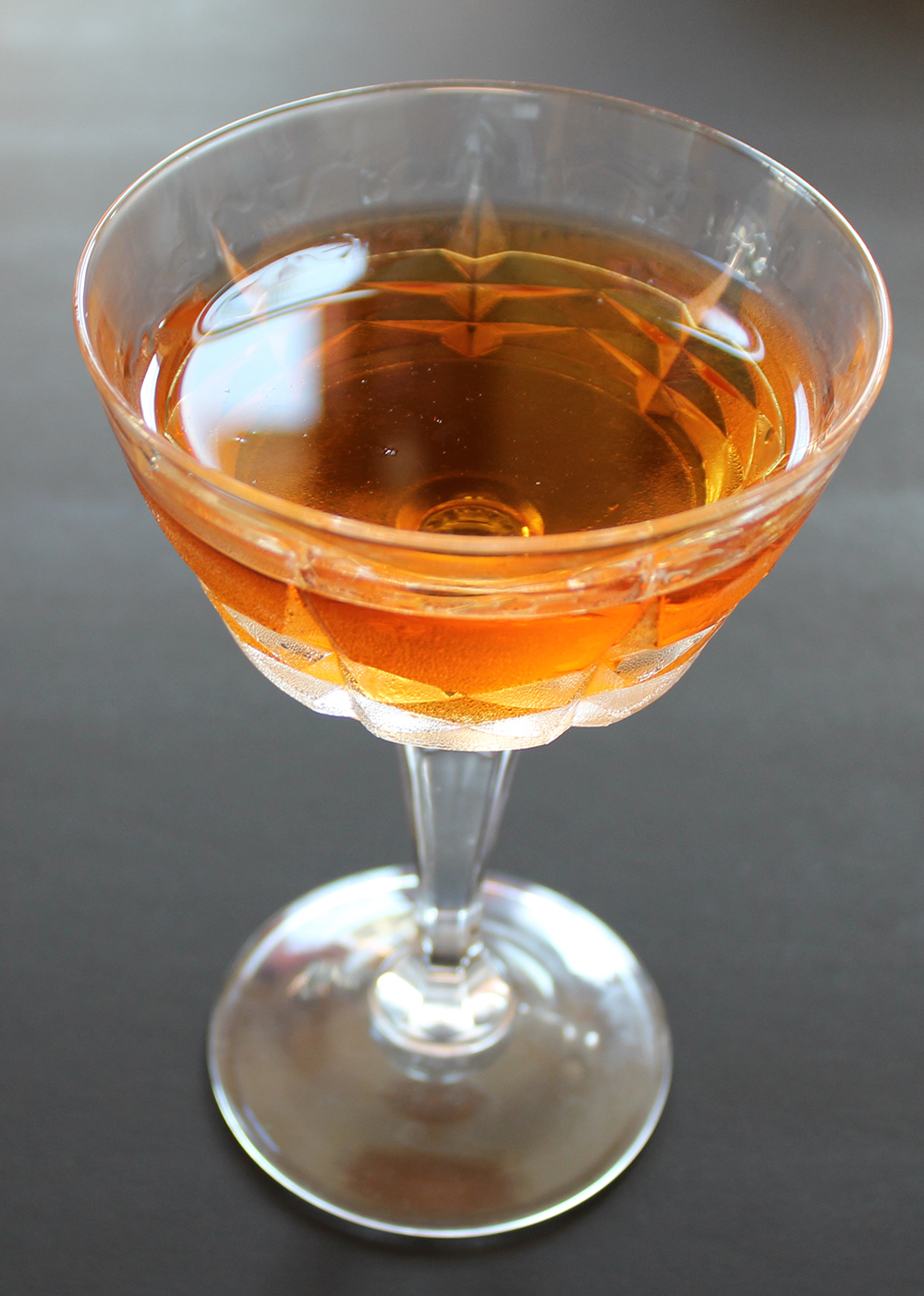 Recipe from Bottoms Up, by Ted Saucier
two parts Old Schenley rye
whiskey
one part applejack
one part yellow Chartreuse
Shake well. Serve over ice in
old-fashioned glass. Decorate with sprig of fresh mint.