MFG Toffee Delights with its Toffees and Barks
How local candy maker Kathy Filosi Nelson creates her globally inspired flavors.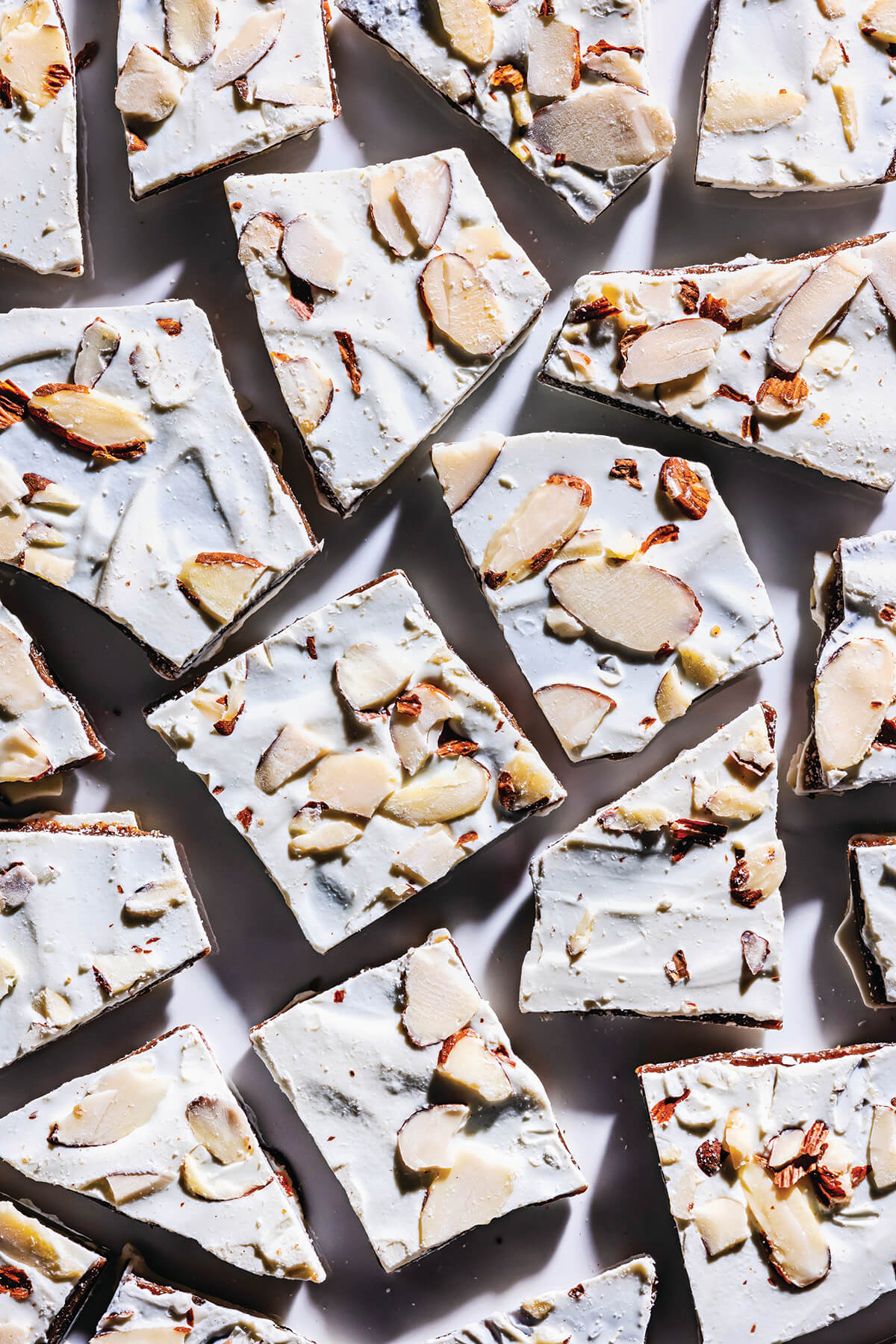 Kathy Filosi Nelson was making toffee for family and friends four years ago when her friend Sylva Lin, owner of Culinary Architecture, posed the idea of selling it at her Pigtown gourmet grocery shop.
"Sylva said I could use her kitchen and she encouraged me to get a license," says Nelson, a former writer for Today. After soon securing a license, a brand— MFG Toffee (cheekily short for "Maryland's Finest and Greatest")—was born.
Nelson's original toffee recipe was inspired by her Italian grandmother, Catherine Castaldo. "She came over on a ship from Italy," says Nelson. "And in her own handwriting—it was half-Italian, half-English—was a recipe for English toffee. She must have met a nice British lady on the voyage and they cobbled together a recipe."
Through the years, Nelson has developed a variety of new flavors including Italian Cappuccino, which she says, "tastes like a cup of coffee in a single bite," and Canadian Maple Pecan to honor her husband's heritage. "I consider it toffee 2.0," says Nelson, whose candy is available online, as well as at local shops including Eddie's, Atwater's, and, of course, Culinary Architecture. "This toffee is not just for your grandmother anymore. We're putting a fresh spin on it."
In January, Nelson changed the company's name to MFG Toffee & Bark to reflect her "cracked" candy creations. Barks, which include Japanese Matcha Lin (named for Sylva) and Turkish Apricot Pistachio, are similarly innovative.
"I went with globally inspired flavors," she says. "My ideas comes from waking up at two in the morning and thinking, 'What do they grow in Turkey or Africa?' Or, 'Oh, there are pistachios in the Middle East!' I like to layer flavors but not so much that you miss them—it's been a lot of trial and error."