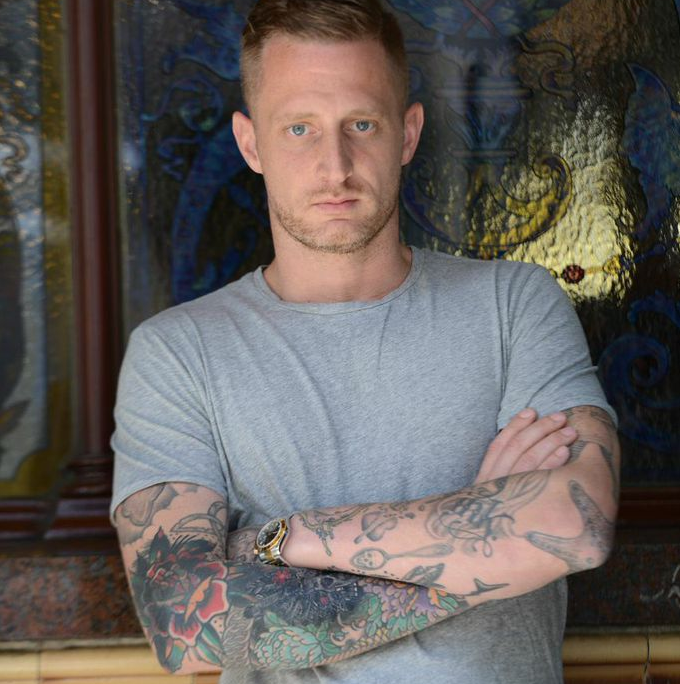 Frederick native and
Top Chef Michael Voltaggio (and the brother of Top Chef contestant and restaurateur Bryan Voltaggio) is back in front of the cameras and starring in Breaking Borders, a new series on the Travel Channel pairing the chef and veteran journalist Mariana van Zeller.
In the series, the duo travel to political hot zones to break bread with people from all sides of the conflict and to open the lines of conversation. As the show gets ready to premiere on March 15 at 9 p.m. [EST], we caught up with Voltaggio, who now lives in Los Angeles and owns the highly acclaimed
Ink and Ink Sack.
"For each location, I arrived with just my bag of knives and a vague idea of some of the most traditional foods from the region," says Voltaggio. "I started from scratch buying every ingredient on the ground and constructing my interpretation of the local cuisine. I put 100% of myself into cooking every meal. It was an honor to sit at the table and hear the stories."
What intrigued you about starring in Breaking Borders?
The opportunity came through a general inquiry. Once I learned what it was about I was immediately intrigued. The opportunity to travel and learn as a job is one that doesn't come every day.
What are some examples of places you've visited (or are going to visit) for the series?
Israel and Palestine for a meal between Jewish settlers, a director of a pro-peace organization, and a Palestinan book-store owner; and Belfast for a meal between Catholic Republicans and Protestant Loyalists. Next stops include Kashmir, Cuba, Burma, and Rwanda.
What kinds of food will you be cooking?
For each episode, I cook based on the local flavor, ingredients and equipment that are available.
The idea of reconciliation over breaking bread is a great one: Why does food have a way of bringing people together?
Because it's a reason to sit down at the table.
What happened when the two sides on the show came together over a meal?
There's been yelling, tears and laughter. Ultimately, the goal is to get a better understanding of their hopes for the future.
Anything surprise you?
Yes. The most surprising thing has been people's ability to forgive.
What did you learn from being on Top Chef that has helped you with Breaking Borders?
The ability to adapt to unexpected challenges.
There are chefs, and then there are TV chefs. What does it take to be a TV chef?
I don't know. I'm just a chef. However, I do like the idea of bridging the gap between chefs and ones that just play chefs on TV.
What do you think about how the culinary scene has changed since you grew up in Frederick?
I know that my brother now has a restaurant on the harbor and I'm really jealous. I've been to
Family Meal in Baltimore—you have to try the beet pastrami sandwich.
Would you consider opening a place with Bryan?
Yes. We're currently working on something together.