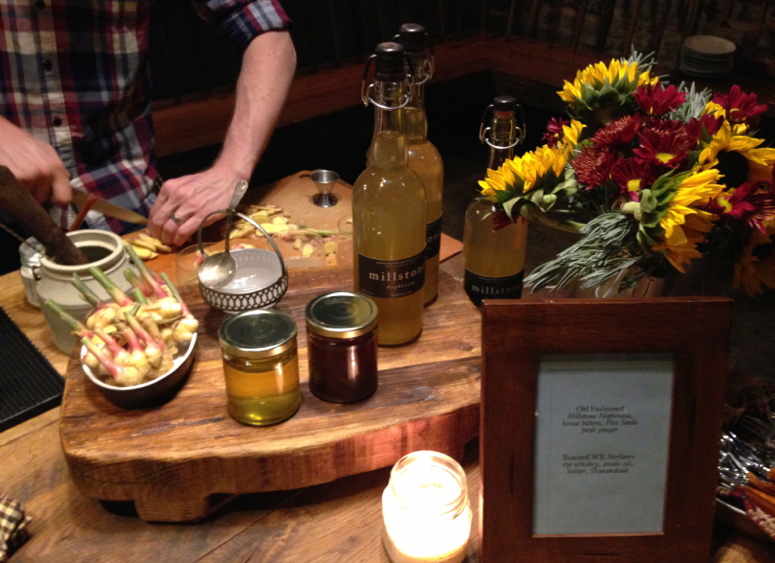 Artifact Coffee
Blending right in with the sound of crunchy leaves and the first real chill in the air, Artifact Coffee is hosting a fall-themed evening complete with Millstone Cellars offerings and small plates.
Millstone—the Monkton winery known for its meads and ciders—will be showcasing some of its new releases in cocktails mixed by Woodberry Kitchen bar manager Andre Barnhill.
Expect drinks like the Sip n Bite with Amaro Sirene, Old Tom gin, Maryland maple, Black Ankle verjus, and Woodberry's house bitters with Millstone's Sidra—an extremely tart, heirloom apple cider. There will also be the Shore Fire with (Baltimore's "best distillery") Lyon Distillingdark and silver rum, house-made pumpkin syrup, house bitters, and Millstone's Bonfire—a spicy mead with wildflower honey.
"Working with Millstone ciders, meads, and cysers was a ton of fun," Barnhill said. "It made me realize how versatile they are. That Sidra especially rocked. Just how damn stand-alone good and perfect Sidra is to mix with, that won it for me."
In addition, Woodberry chef Opie Crooks will be making accompanying small plates like fried oyster steamed buns, smoked trout, and cured meats and farmstead cheese plates.
The event is taking place tomorrow night from 7-9 p.m. at Artifact Coffee. Tickets are $45 and include food and your first two cocktails. Email [email protected] to reserve your spot.