Head to This Hamilton Brittle Business to Get Your Next Sugar Fix
Natasha's Just Brittle owner operates the only female- and Black-owned commercial kitchen in Baltimore.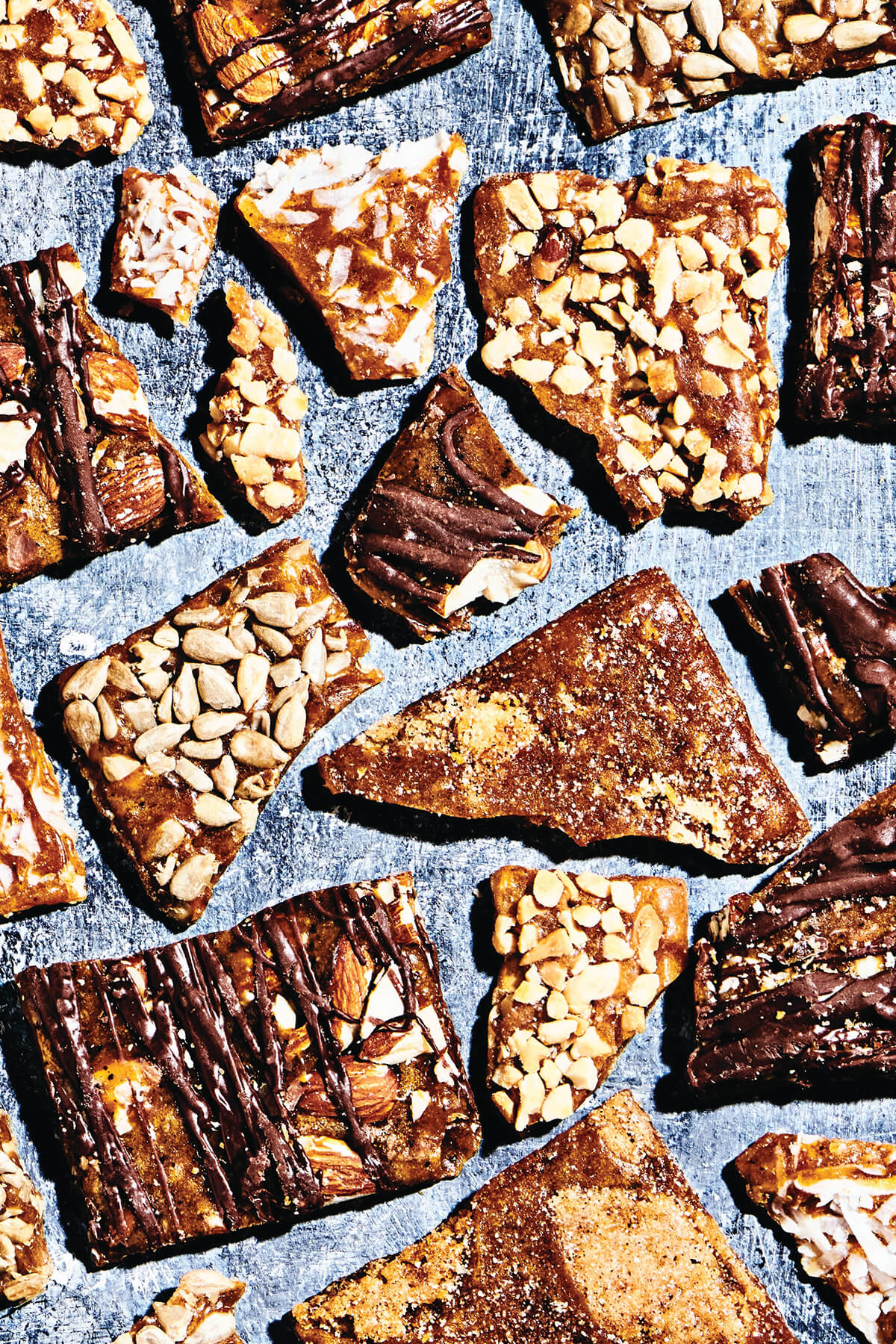 Back in 2009, Natasha Wainwright was running a successful daycare center out of her Hamilton home. On a lark one day, she had her charges devise a business plan as a summer project, when one of the kids suggested starting a candy business.
"I started looking through cookbooks, and I couldn't find candy, but there were brittle recipes," recalls Wainwright. Of course, Wainwright had to help her kids cook because the candy was too hot to handle.
"The first brittle the kids came up with was a cashew brittle," she says. "The brittle was such a success that the parents kept saying, 'Do you have more?' And I said to myself, 'I've got something here.'"
Fast forward and Wainwright is now in her 11th year of owning Natasha's Just Brittle. The business started online and now also has a brick-and-mortar storefront in Hamilton. Wainwright makes 40 types of brittle—from pumpkin spice to banana split—out of her B'More Made With Pride commercial kitchen, a shared makerspace that houses more than a dozen other small-batch businesses.
For now, her only full-time staff member is her daughter, Bria, but when large orders come in, she employs her former daycare children, now ranging in age from 13 to 23.
"My mission is to create jobs for the youth of Baltimore and help entrepreneurs stick together and stay in business," says Wainwright, adding that she's proud of the fact that hers is the only female- and Black-owned commercial kitchen in Baltimore. As Wainwright gets ready to expand her kitchen soon, there's no turning back.
"People love candy, " she says. "It has no racial barriers, and it's in every culture. Candy is universal."