Celebrate National Chianti Day With These Bold Bottles
The first Friday of September has been declared National Chianti Day, giving us the opportunity to dive into the beloved Tuscan wine region.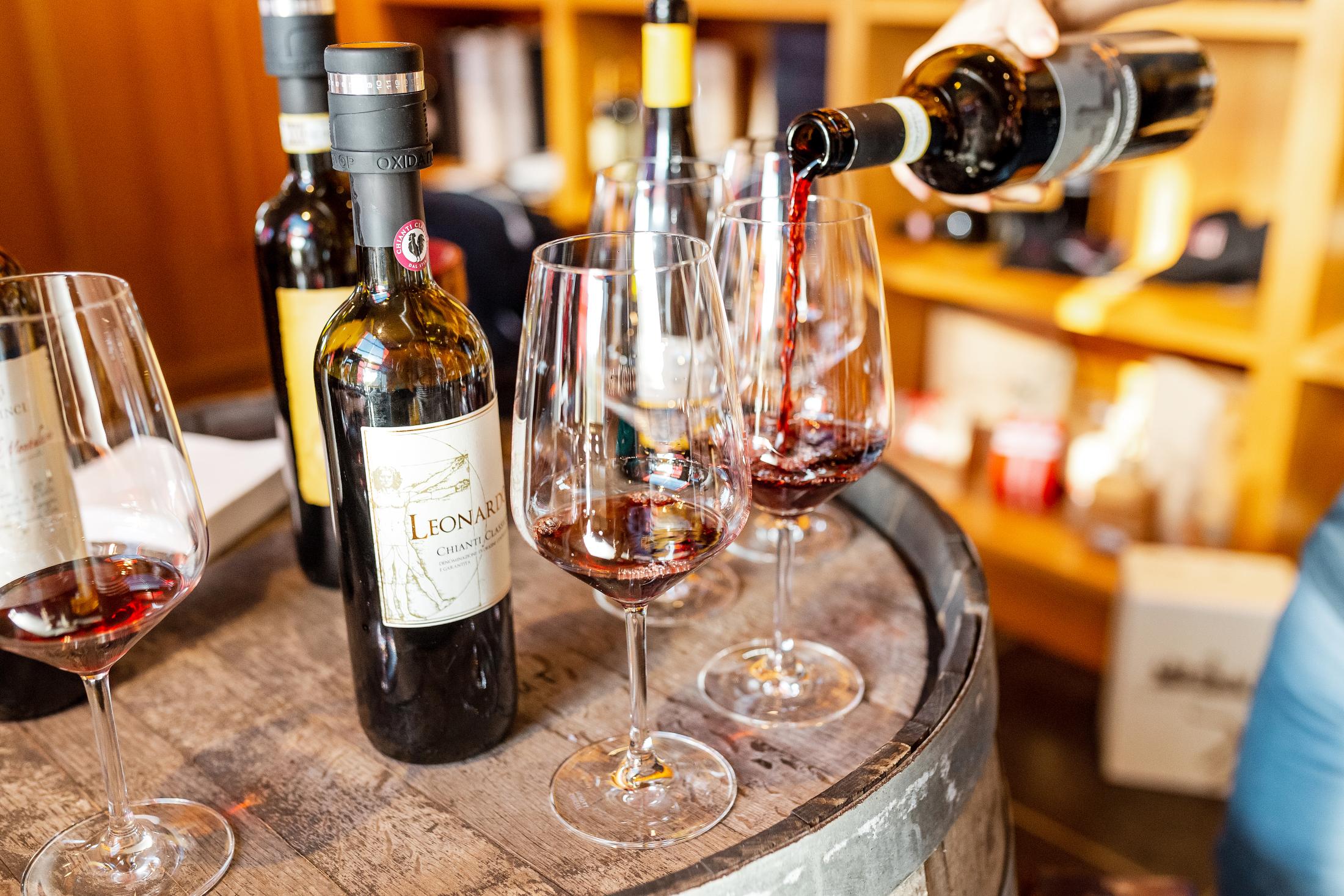 The first Friday of September has been declared National Chianti Day, giving us the opportunity to dive into this beloved wine zone. Chianti is located within the Italian region of Tuscany, famed for its cities of Siena and Florence. Here, the Sangiovese grape is known for yielding red wines of exceptional body and age worthiness. We've picked three Chianti wines to get you started on your own path to Tuscan food and wine heaven.
Badia a Coltibuono Chianti "Cetamura" 2021
($13, Winebow)
If you're just beginning to experiment with red wine, this bottle is a great starting point. The Sangiovese grapes for this wine are sourced from all over the Chianti zone, so while it may lack some of the nuance of its more expensive brethren, it's still a solid representation of the region. Bright red cherry and fresh blackberry tones are accompanied by hints of dried herbs. This is a medium-bodied offering that is lithe enough to pair with roasted veggie dishes yet structured enough to hang with grilled meats.
Ricudda Chianti Classico 2019
($25, Kysela Pere et Fils)
Chianti Classico represents the original demarcation of the Chianti zone and is home to some very old producers. Ricudda, located in the hamlet of Castellina-in-Chianti, has been making wine since the 1400s and has historical roots as a farm that go back 800 years. This wine is graceful and silky, inviting you to pair it with hearty cheeses or tomato-based pasta dishes. It is very happy to find itself in the presence of great extra-virgin olive oil, so make sure you have a nice bottle to drizzle on your dish before serving.
Istine Chianti Classico "Riserva Levigne" 2019
($60, Free Run Wine Merchant)
Riserva wines in Chianti are those that have been aged for at least 24 months in oak before being released. Istine is a relative newcomer to the Chianti wine scene but is making wine at a very high level. The additional oak aging really shows here, with additional layers of herbal complexity and a big bump up in structure, particularly on the finish. This is one that demands fatty fare to give the structure and acidity something to dance with. Florentine steak or bone-in pork chops would be divine.