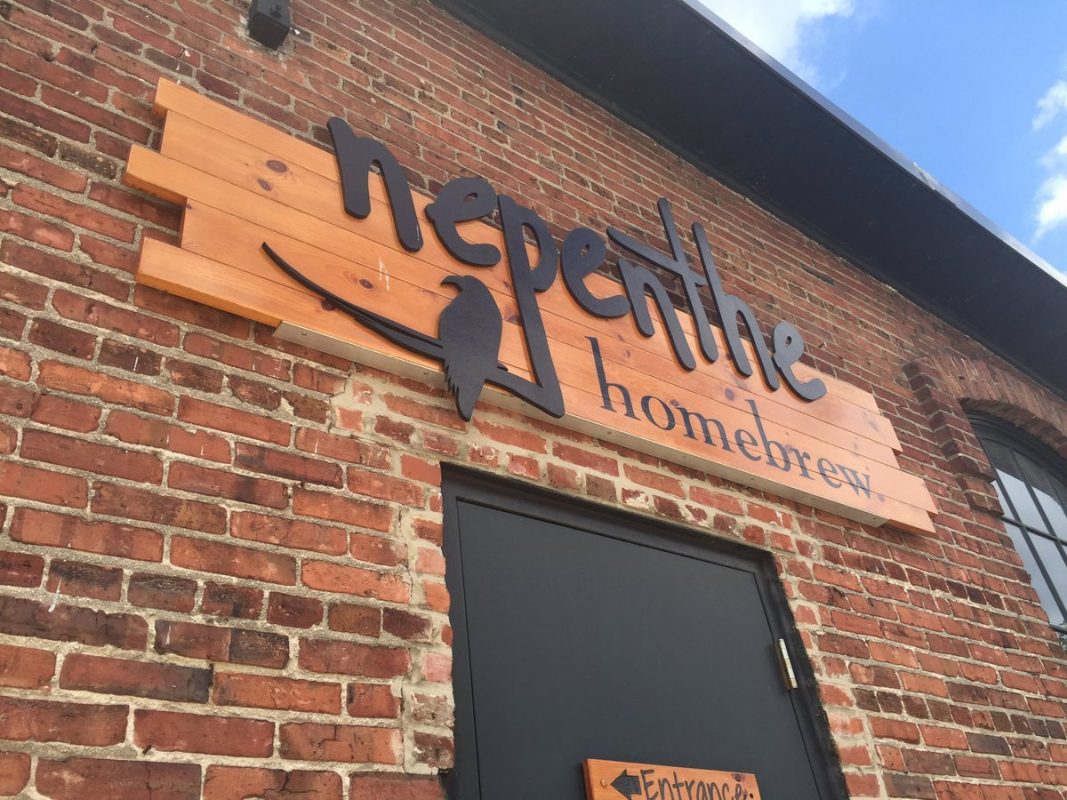 Twitter
Back in 2014, after Woodberry's Nepenthe Homebrew saw significant damage resulting from a flooded Jones Falls, husband-and-wife owners Brian Arnold and Jill Antos knew that a move was imminent.
"It just takes a long time," says Arnold, who opened the home-brewing supply shop in 2013. "We spent some time on different buildings that didn't work out for one reason or another. We've just been plugging away at it."
Unfortunately, the duo's search hadn't been completed by last July, when the shop located in Woodberry's Meadow Mill complex was flooded after the Jones Falls jumped its banks yet again. This time the storm, which notoriously devastated Main Street in Ellicott City, caused more than $100,000 worth of damage.
With an overwhelming amount of support from the community, Nepenthe has since bounced back, and now, the owners have finally settled on a spot to house their expanded new digs.
This morning, the couple was granted a Class 7 micro-brewery liquor license to open Nepenthe Brewing Co.—an expanded property that will include a full kitchen, taproom, and on-site brewing facility in addition to a retail space to sell the company's signature beer-making kits and supplies.
The brewpub will take over the 11,000-square-foot building at 3622 Falls Road, which formerly housed David's 1st and 10 Sports Bar, and a wholesale frozen food production company. Arnold says that the L-shaped property was ideal because of its size, as well as its close proximity to the shop's current location in the Hampden area.
"We especially love that it's about 100 feet higher," he says with a laugh. "It's a very unique space. We're working with architects to create a flow where you can go hang out in the taproom but also wander down toward the back where the homebrew store will be. Everything is able to be connected."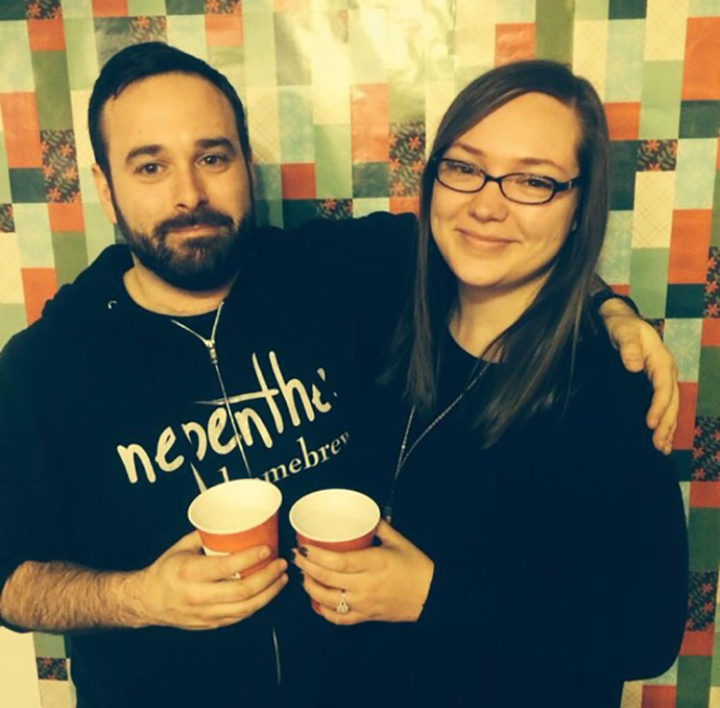 To strengthen its purpose as a resource for homebrewers, the new space will boast its own 10-barrel brew house with 80 barrels of cellar capacity. Arnold says that he's excited to use the equipment as a tool to further explain how the processes work (he specifically mentions frequent yeast and hop-tasting classes), but also to have the opportunity to brew more often.  
"The first year we were in operation as a store I got to brew exactly once that entire year," he says. "We opened the shop to increase access to supplies, but at our core, we're homebrewers. We've always wanted to move into a situation where we were able to brew more."
The beers brewed on site—a mix of Nepenthe's modern and experimental styles—will be paired with a menu of upscale pub grub including soups, salads, sandwiches, and snacks like fried Brussels sprouts, beer cheese, candied bacon, and crab hush puppies. Former Le Garage partner Brendan Kirlin has been brought on to streamline the culinary program. 
In keeping with Nepenthe's strong connections to the neighborhood, the casual taproom will have laid-back vibe with communal tables and pub-style service. 
"We just want to encourage comfort," Arnold says. "We want to be that place where you can go and hang out for a while without being rushed to turn the table over."
Nepenthe's lease in Meadow Mill expires in March 2018, and the owners hope to officially make the move to the refurbished brewpub soon after. Arnold says that, above all, he is most excited to keep his business in the neighborhood that has constantly supported it.
"That outpouring of support is something we never expected," he says, remembering back to the cleanup crews that came out in droves after the first flood. "We already loved our community, but I have difficulty putting into words how much that meant to us. We want to pay that back by bringing them something unique."