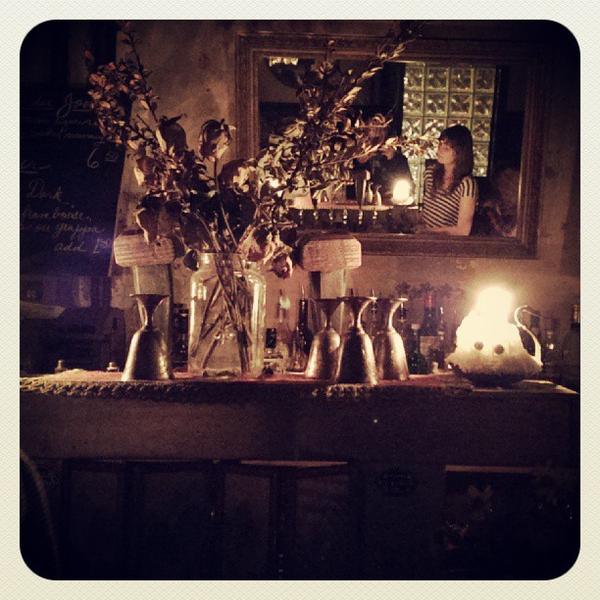 Courtesy of Foursquare
W.C. Harlan—located in the old Kitty Kat Bar space on West 23rd Street in Remington—has only been open for two-and-a-half weeks. But I was hearing so much buzz about the place, from industry insiders and casual drinkers alike, that I wanted to check it out.
The space itself is well transformed from the divey Kitty Kat. The layout and bar are the same, but new wallpaper and reclaimed furniture (like an upright piano next to the bar) are new additions. The entire place is lit with candles and dim chandeliers, Billie Holiday plays on the stereo, and the owner walks around in a vintage floral dress. After a few drinks, you feel like you might actually be in the 1940s.
W.C. Harlan is a cocktail bar, to be sure, and the drinks are top-notch. We had an exteremely well-crafted Old Fashioned with James E. Pepper 1776 Rye, a cinnamon cherry, and the usual sugar cube and Angostura bitters. They also had a cocktail du jour that was on the sweeter side: gin, Belle Paire, crème de cacao, and lemon. The bar only has two rotating taps (light and dark beer), but an impressive bottle list that focuses on European imports like Bitburger and Schneider Weisse.
We were also pleased with the reasonable prices ($6.50 for an outstanding cocktail, $3.50 for a 16-ounce beer), all the more reason to sit back, relax, and enjoy our new favorite haven in the city.