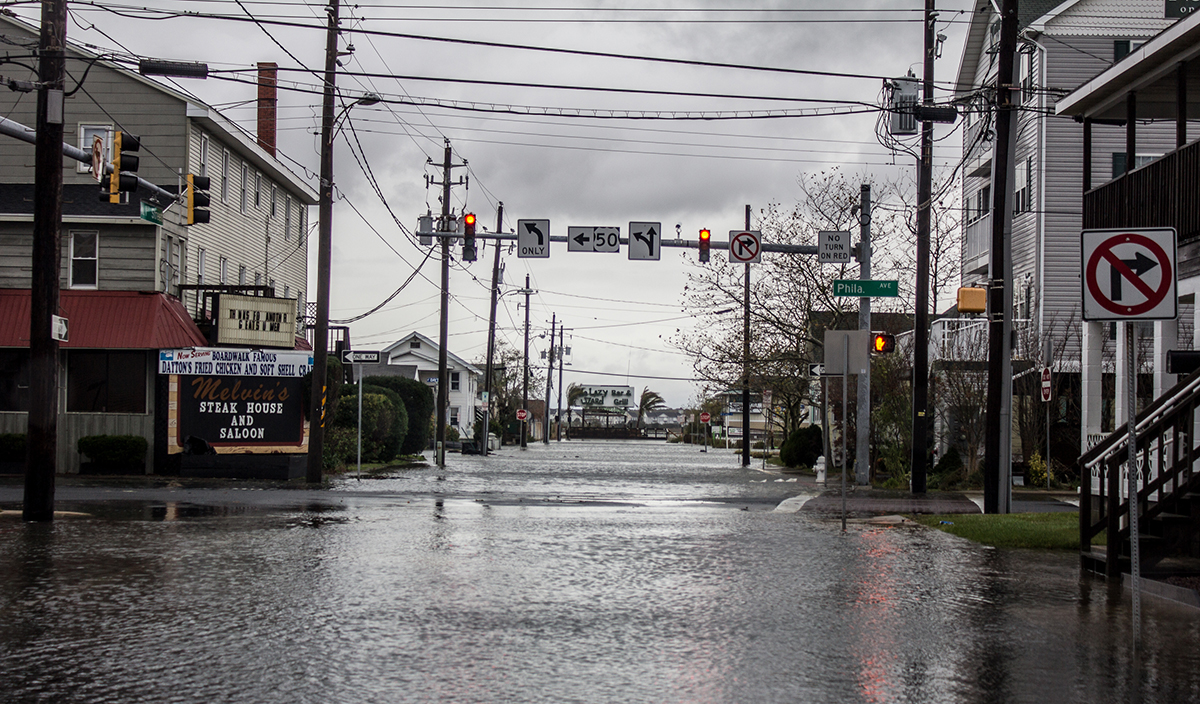 Photo by Mick Chester/Flickr
Though we feel extremely lucky and blessed that Hurricane Sandy spared Baltimore the brunt of her damage, bar owners in Ocean City can't say the same.
Photos like this one have been going around showing the destruction caused to Ocean City.
Around 6 p.m. last night, proprietors at Fager's Island posted on their Facebook page that their pier and gazebo had been destroyed. Similarly, bayside bars Macky's, Seacrets, and the Lazy Lizrard were all pounded with 7-foot storm surges. Ocean City officials, who closed the Route 90 bridge to non-emergency vehicles at 5 p.m. yesterday, called the storm the worst since Hurricane Gloria in 1985.
However, the bar owners remain optimistic. This morning Seacrets reassured their customers on Facebook, saying, "Just walked through Seacrets and we have a couple trees leaning and some sand missing, but other than that Sandy was nice to us. We open tomorrow at 4 for our Halloween party. See you then!" Fager's posted earlier today, "Other than some water and a few missing boards, we are ok and will reopen tomorrow."
Half-an-hour ago, Macky's posted a photo of some clean-up efforts and said, "Rest easy fans and wonderful patrons, the strong survive!" and the Lazy Lizard posted, "We are planning to have crews in to start the clean up as soon as the city allows vehicles to enter the downtown area."
While some landmarks, like the famous downtown pier, have been destroyed in Ocean City, we in this area have fared much better than some other states up north. Our thoughts are with them as they recover from the hurricane's devastation.