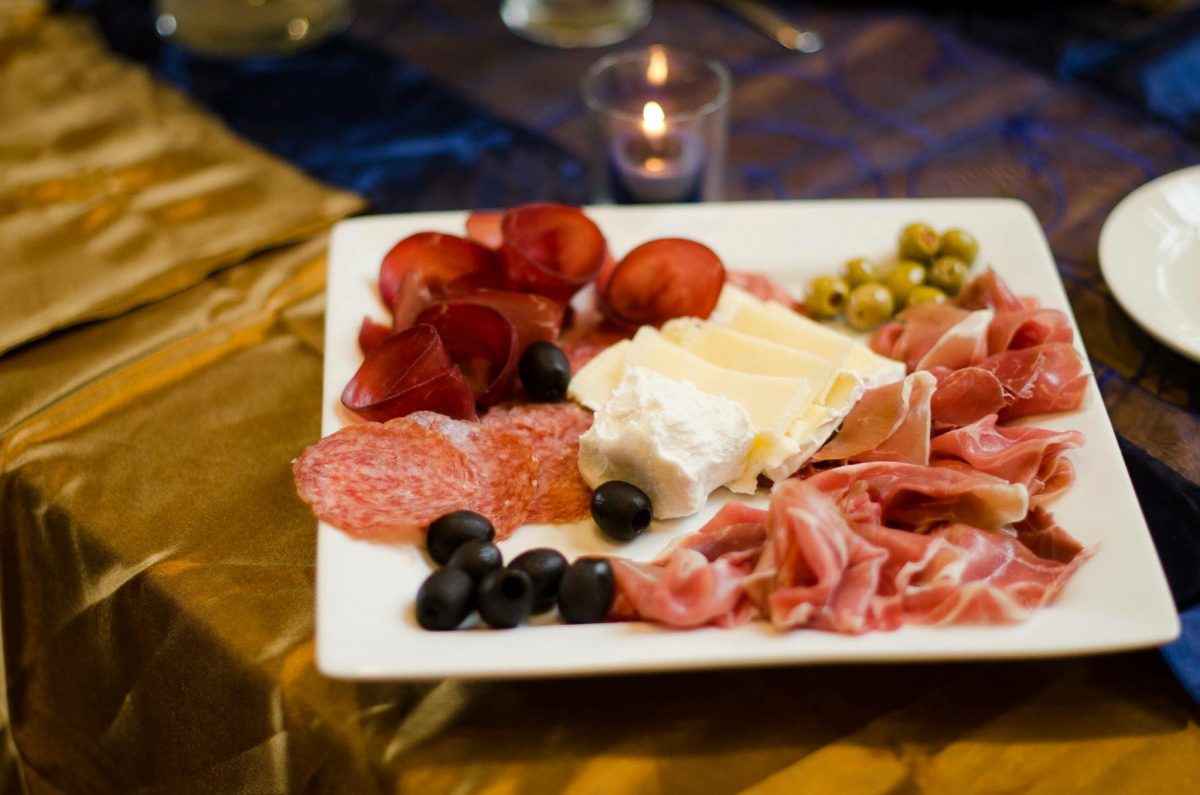 Courtesy of Daniela Pasta & Pastries
OPEN:
Argosy Cafe: This cozy coffee corner from father-and-son duo Jay and James Shaffer transforms into a modern happy hour hangout once the clock strikes five. The cafe made its debut in the Munsey building at the corner of Fayette and Calvert streets earlier this month, providing a new culinary option for professionals in downtown's central business district. Breakfast and lunch offerings include house-roasted coffee, pastries, soups, and the restaurant's signature "twirls," (toasty sandwiches on challah bread with an onion swirl,) while made-for-sharing bites like crispy parsley potato cakes with blistered cherry tomatoes are featured during dinner service. 7 N. Calvert St., 443-869-2942
Bagby Pizza Company: Baltimore County dwellers no longer have to make the trek into the city for a slice of gourmet goodness from Bagby Pizza Company. The Bagby Group revealed the eatery's second location in Pikesville's Festival at Woodholme shopping center last week, giving diners the opportunity to customize their own pies and salads with a variety of DIY toppings. 1809 Reisterstown Rd., Pikesville, 443-379-0566
COMING SOON:
Daniela Pasta & Pastries: Come October, you'll no longer have to fight for a table at this quaint Sardinian spot on The Avenue. Owner and executive chef Daniela Useli intends to move her restaurant to 822 W. 36th St.—a bigger space that will accommodate 80 guests at a time. Although the Hampden haunt is settling in a new home, Useli's made-from-scratch pastas, paninis, salads, and pastries will still remain at the forefront of the menu. 900 W. 36th St., 443-759-9320
Dinosaur Bar-B-Que: Local barbecue buffs have been gearing up for the opening of this Syracuse-based chain restaurant in Fells Point since plans were announced last summer. Although the debut has a taken a bit longer than anticipated, Dinosaur Bar-B-Que is slated to open its doors in early September, serving up classics like ribs, brisket, and wings slathered in specialty sauces. 1401 Fleet Street
Wicked Sisters: Charlie Gjerde—the restaurateur behind Alexander's Tavern in Fells Point and Huck's American Craft in Brewers Hill—recently shared details about his team's plans to revamp the former McCabe's space in Hampden, which suffered a single-alarm fire in December. Wicked Sisters is slated to open in January 2016, and will offer seasonal outdoor dining, shuffleboard courts, and upscale tavern fare. 3845 Falls Rd.
MARKET MOVES:
Cross Street Market: Pending an agreement between the Baltimore Public Markets Corporation and interested developers like Under Armour's Kevin Plank, this Federal Hill mainstay could see major changes in the coming months. Remodeling plans for the 64-year-old market include new signage, a rooftop dining area, a second story pop-up space, glass ceilings, and al fresco dining options. Although a definitive timeframe for renovations is still up in the air, the space will remain open during construction for locals to browse products from the likes of Nick's Inner Harbor Seafood, Pop's Tacos, Mr. Sausage, and The Pretzel Twist. 1065 S. Charles St., 410-685-6169
Harbor Market: Thanks to this new weekly pop-up hosted by Waterfront Partnership, local professionals are invited to ditch their brown bags and have a little fun in McKeldin Square during lunch breaks. In a recess-for-grownups setting, this makeshift market features eats from local vendors, as well as outdoor games every Wednesday and Friday through October. The food lineup rotates from week to week, but be on the lookout for favorites like Dooby's, The Charmery, and The Smoking Swine. Corner of Pratt and Light Sts.
Mt. Vernon Marketplace: Keep your eyes peeled for the reveal of this 15,000-square foot marketplace that is set to open on the first floor of the 520 Park apartment building in Mt. Vernon this October. While stalls are still currently available for rent, a handful of local vendors like The Local Oyster, Pinch Gourmet Dumplings, The Big Bean Theory, and Mina's Crepes are already on board. If you can't wait until October to get a sneak peek, City Dining Cards is hosting a launch party for its brand new mobile app at the marketplace in September, featuring eats and drinks from some of the featured vendors. 520 Park Ave.
SHUT:
La Tasca: Known for its Spanish-inspired small plates and frequent sangria specials, this tapas restaurant has been an Inner Harbor staple for nearly a decade. But due to the loss of business in the wake of the city-wide curfews earlier this year, La Tasca will be closing its doors at the end of September. There's no word yet on what will become of the harbor front space, which neighbors restaurants like The Cheesecake Factory, M&S Grille, and Tir Na Nog. 201 E. Pratt St., 410-209-2563