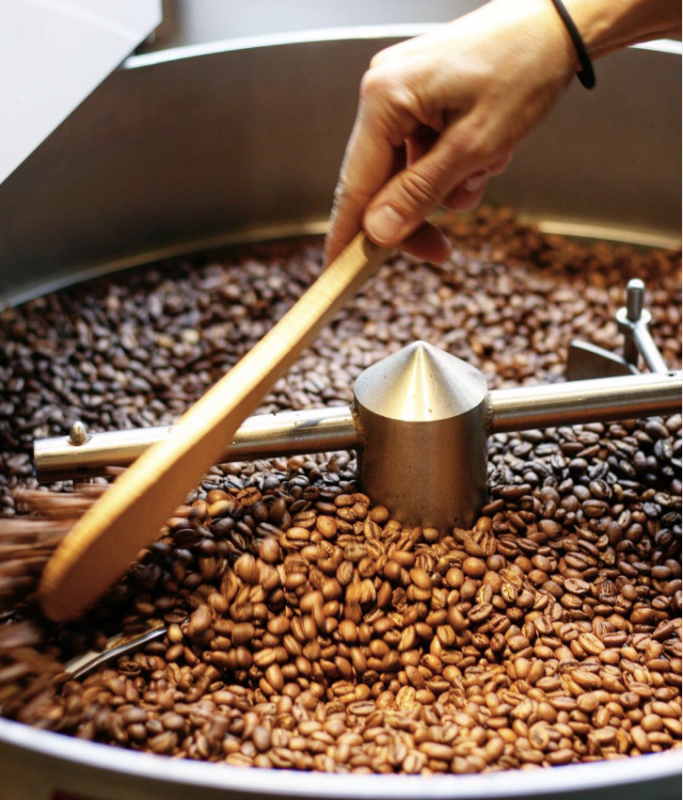 @likethetea via Instagram
OPEN
Tersiguel's French Country Restaurant: We're constantly inspired by the resilience of this French fine-dining den on Main Street in Ellicott City—which has endured a fire and three floods since opening in 1975. This week, the restaurant persevered yet again. After three months of rebuilding since the tragic flood on Memorial Day Weekend, husband-and-wife owners Michel and Angie Tersiguel officially reopened their restaurant earlier this week. "Nothing can stop us," the owners posted to Facebook after the flood. "Our hearts are heavy, the road ahead is paved with blood, sweat, and tears, but it's familiar territory, one we have traveled many times. And we will continue to do so." Tersiguel's reopening comes on the heels of Howard County executive Allan Kittleman's announcement of a $50 million five-year flood mitigation plan—which will demolish 10 properties on the lower half of Main Street. See more recent reopening updates here. 8293 Main St., Ellicott City. 410-465-4004
COMING SOON
The Greener Kitchen: Pigtown will welcome this vegan worker-owned collective to its dining scene next month. Formerly known as PEP Foods Inc., The Greener Kitchen fulfills its wholesome mission by providing catering services and distributing its plant-based products to vegan restaurants in the area. In addition to boasting plenty of commercial kitchen space for other dairy-free purveyors, the new headquarters off of Washington Boulevard will also operate as a one-stop-shop for vegan groceries. Be on the lookout for dairy-free cheeses, marinated proteins, seitan and deli slices, sauces and dips, and an array of prepared foods to grab on the go. 803 Washington Blvd. 443-929-3706
Indigma: Mt. Vernon locals were saddened when this neighborhood mainstay—known for its classic Indian dishes and filling lunch buffet—shuttered its doors suddenly last year. But now, there is a possibility that Indigma could be making a comeback in the neighborhood. A sign posted to door of the old Tavern on the Hill space at 900 Cathedral Street indicates that Indigma owners Christina Martija and Tony Chemmanoor are requesting to obtain a liquor license for the space. Though nothing has been set in stone as of yet, diners are holding out hope that Indigma's samosas, curries, chutneys, and gulab jamun (deep-fried honey balls) will return very soon. 900 Cathedral St.
Milk & Honey Market: Speaking of comebacks, this former Mt. Vernon staple is returning with two locations in Station North and Pigtown in the coming months. Owners Ernst and Dana Valery closed their beloved market on Cathedral Street in 2016, and have since been working on a new cafe on the bottom floor of the Nelson Kohr apartment building in Station North. The duo recently told The Baltimore Sun that the store is expected to be finished this fall, and a second Milk & Honey location in Pigtown will follow soon after. The Pigtown iteration will be housed in the new Bath House Square project that the owners are developing on Washington Boulevard. Both locations are expected to offer the market's signature breakfast sandwiches, paninis, soups, charcuterie boards, and coffees. 20 E. Lanvale St. and 906 Washington Blvd.
UNION COLLECTIVE UPDATES
Vent Coffee Roasters: Locals have enjoyed getting acquainted with Union Collective in Medfield this summer. The massive makerspace which you can spot from I-83, opened in June—debuting Union Craft Brewing's new taproom and production facility, a state-of-the-art Earth Treks bouldering gym, and an ice cream factory from The Charmery. The latest tenant to join the pack is Vent Coffee Roasters, which opened in the space last weekend. Featuring sleek wood picnic tables and a roll-up garage door, the bright shop offers a full coffee and espresso bar from longtime barista Sarah Walker. Other highlights include nitro cold brews, Chemex and Aeropress offerings, teas, chocolate chip cookies, and other locally sourced pastries. Vent will be open from 7 a.m.-6 p.m. on weekdays and 8 a.m.-6 p.m. on weekends. 1700 W. 41 St.
Baltimore Spirits Company: On deck to open at Union Collective next month is this homegrown distillery, which was formerly headquartered in Remington. In conjunction with the grand opening of its production facility and tasting room at the Collective on September 15, Baltimore Whiskey Company has officially changed its name to Baltimore Spirits Company. The team hopes that the new name will better reflect the diversity of their products, which include gin, brandy, and amaro in addition to whiskey. Aside from providing more room to breathe, the new production space will use a custom geothermal system to sustainably distill award-winning spirits like Epoch Rye and Shot Tower Gin. "We can't wait to show everyone what we've built over here," co-founder Max Lents said in a statement. "We will certainly miss our old location on Sisson Street. It had a lot of character, but when people see our new space, they will understand how we've carried that character forward." 1700 W. 41 St.
EPICUREAN EVENTS
8/31: Food Truck Rally at the Baltimore Museum of Industry
Kick off your long weekend with this foodie get-together to benefit There Goes My Hero, a nonprofit that works to improve the lives of blood cancer patients and their families. More than 15 local food trucks will be parked against the waterfront backdrop at the Baltimore Museum of Industry, serving everything from burgers and barbecue to tacos and ice cream. (Be on the lookout for favorites including Farm to Charm, Kommie Pig, The Smoking Swine, and Bistro Lunch Box.) Plus, enjoy family-friendly activities, sip beers from Heavy Seas, and dance to live tunes spun by DJ Neil Paul. Baltimore Museum of Industry, 5-9 p.m. Free admission.
9/4: Brewer's Dinner with Dogfish Head at Rye Street Tavern
Rye Street Tavern in Port Covington is continuing its monthly Brewer's Dinner series with a four-course meal that will pair each dish with a different Dogfish Head beer. Snag a seat on the restaurant's lawn overlooking the Patapsco River to dig in to a bay scallop crudo with SeaQuench ale, smoked ricotta cappelletti paired with Punkin' Ale (yes, it's almost that time of year), a duo of beef with the Bitches Brew imperial stout, and a Hawaiian chocolate trifle with the Luau-luau IPA. 225 E. Cromwell St. 7-10 p.m. $85. 443-662-8000.