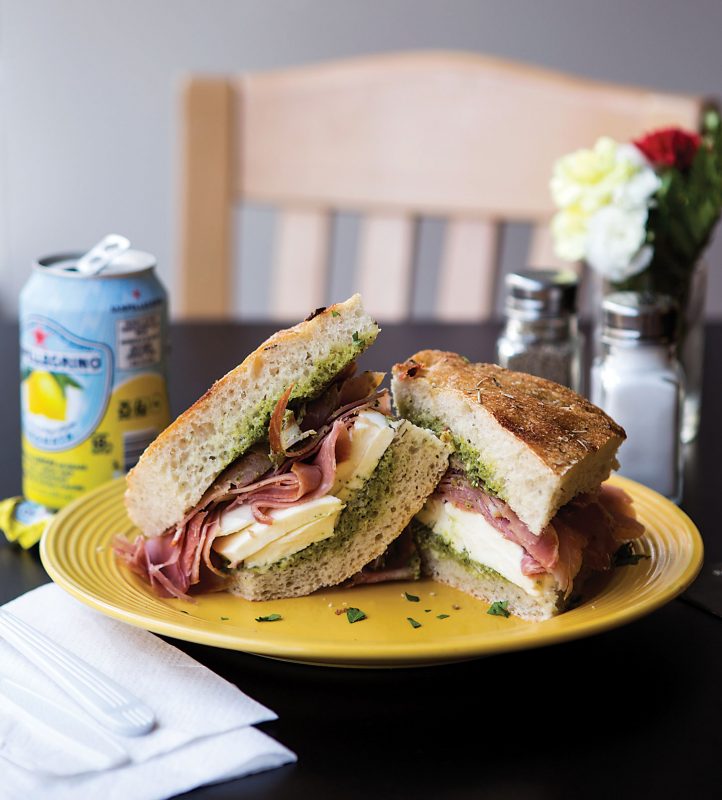 Photo by Ryan Lavine
OPEN
Trinacria Cafe: Mt. Vernon locals no longer need to flock to Trinacria's flagship on West Paca Street to get their fix of overstuffed sandwiches, antipasti, and old-school Italian pastas. After an eight-month hiatus (owner Vince Fava abruptly closed the shop with little explanation back in March), the Centre Street location across from Mount Vernon Marketplace has made its return to the neighborhood. Operating in soft-opening mode this weekend, the spot is expected to be officially back up and running next week featuring all of its signatures. Look out for plump chicken parm subs, filling red-sauce dishes, and, of course, plenty of wine pairings.
NEWS
Esquire Praises Baltimore in Best New Restaurants List: The national acclaim keeps on coming for the Charm City dining scene. Earlier this week, Esquire released its picks for the 21 Best New Restaurants in America, and, not surprisingly, a few familiar names were included on the list. Le Comptoir du Vin—which was also ranked among Bon Appetit magazine's national selections this year—came in at No. 18, with shoutouts given to its house-baked sourdough and celery salad with pistachios and dates. Additionally, industry veteran Chelsea Gregoire, general manager at True Chesapeake Oyster Co., was named Beverage Director of the Year for her top-notch bartending programs and her "generous-spirited approach to inclusiveness," according to food and drinks editor Jeff Gordinier. And we'd be remiss without mentioning Enrique Limardo, former executive chef of Alma Cocina Latina, whose new Washington, D.C. hotspot Seven Reasons took the No. 1 spot on Esquire's list.
DuClaw's Sour Me Unicorn Farts Returning This Summer: In perhaps the most clever promotional campaign we've seen in quite some time, DuClaw Brewing and Diablo Doughnuts recently announced that their collaborative ale, Sour Me Unicorn Farts, will be back on shelves and taps in June 2020. Taking inspiration from Lizzo's viral Instagram in a Skittles-filled bathtub, head brewer Brandon Stanko and Diablo owner Michael Roslan climbed into a tub filled with Fruity Pebbles in the middle of Graffiti Alley to plug the return of the glittered sour—which is brewed with mashed fruity cereal. Inspired by the local LGBTQ community, the beer is part of DuClaw's "Sour Me" series and gets its name from Diablo's cereal-crusted rainbow doughnut. We're looking forward to its return just in time for the city's annual Pride festivities this summer.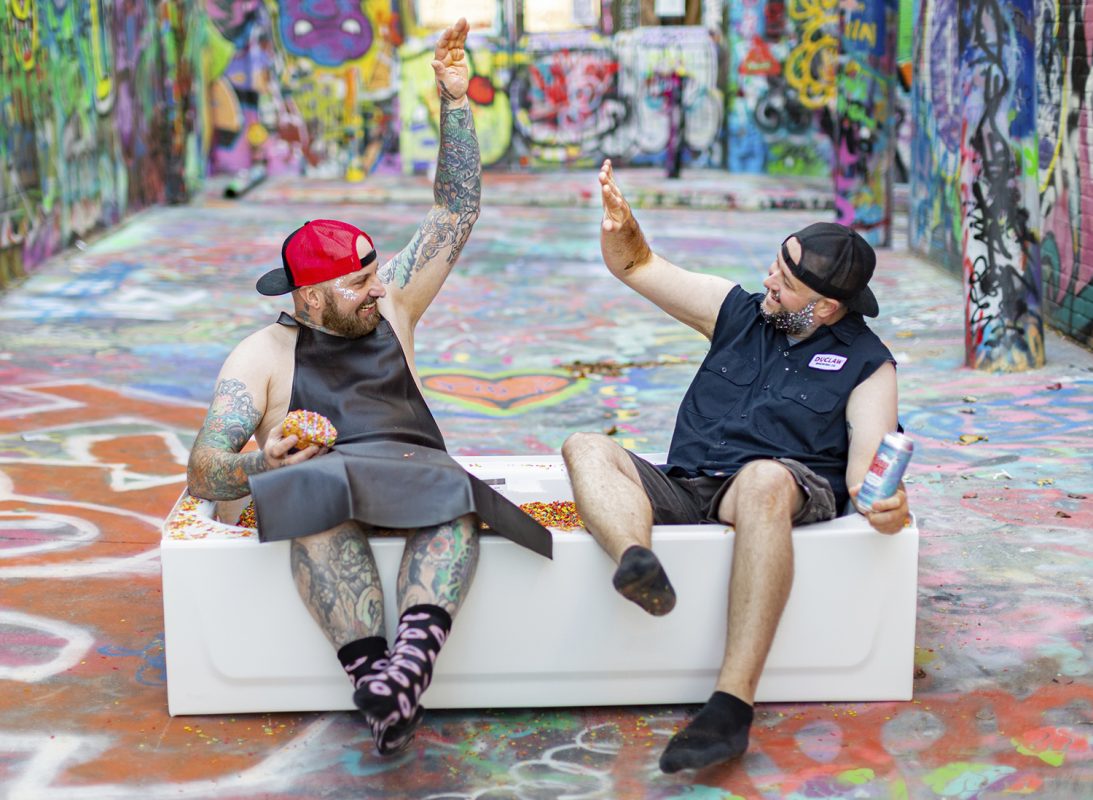 EPICUREAN EVENTS
11/16: Tire Shop Pop-Up: Burn and Churn BBQ Part II
Bark BBQ is setting up shop inside the former home of Parts & Labor in Remington yet again for this afternoon pop-up highlighting smoked brisket, al pastor pork belly, spare ribs, beef ribs, and scrumptious sides. To wash down all of the eats, there will be plenty of Diamondback beers, as well as seasonal cocktails from the shop's neighbors at R. Bar. The pop-up is part of a recurring series aimed at activating the space while the property managers at Seawall Development continue their search for a permanent tenant.
11/19: Make Your Own Genever Class at Gunther & Co.
Learn the ins and outs of Genever—a predecessor to gin that is ultra-popular in the Netherlands—at this DIY cocktail class with Frederick-based McClintock Distilling. Settle in at Gunther & Co. to learn about the production process, make your own custom gin blend, and snack on light bites throughout the evening. In addition to a bottle of whiskey and your own botanical jar, the $45 price of admission also includes a complimentary cocktail.
SHUT
Points South Latin Kitchen: Though details are still unknown, this Fells Point destination lauded for its traditional South American dishes and recurring Sunday drag brunches remains closed. Brooklyn Heights, the host of the weekly shows in the restaurant's downstairs bar, confirmed to Baltimore last week that the restaurant had shuttered suddenly earlier this month. Luckily, with the help of Points South co-owner and managing partner Bryson Keens, Brooklyn has found a new home for the Sunday performances at Bookmakers Cocktail Club in Federal Hill. There's no word yet on what will become of Thames Street spot, but, rest assured, the show will go on. As Keens told Brooklyn: "It's not the end [of the brunch]. It's just the end of an era."