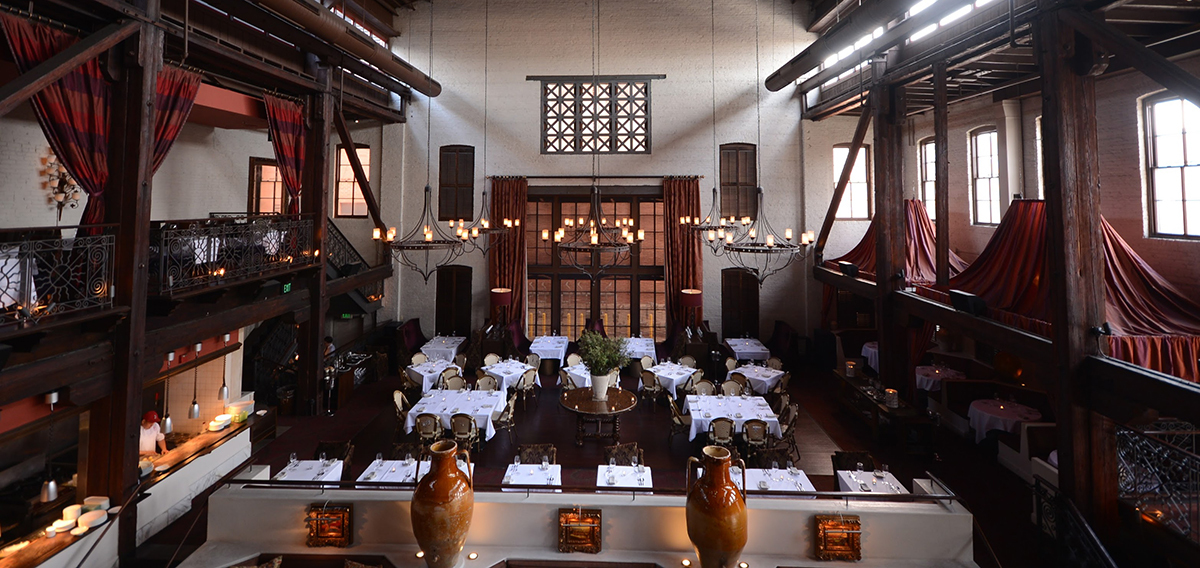 Come October, the industrial-machine-shop-turned-fine dining den that sits at the corner of Aliceanna and Spring streets will shed its Sicilian style in favor of South American flair.
After operating Pazo for the last 12 years, Foreman Wolf Restaurant Group has decided to rebrand the space as Bar Vasquez—an Argentinian concept featuring authentic cuisine, next-level cocktails, and live music. Pazo's last day of service will be September 17.
Co-owner Tony Foreman—who also manages Charleston, Cinghiale, Johnny's, and Petit Louis alongside James Beard-nominated chef Cindy Wolf—says that the new concept is meant to serve as an homage to the late Marcelo Vasquez, Wolf's Argentinian-born mentor.
"Argentina is a big deal to both of us," Foreman says. "It's been a part of Cindy's cooking career from the beginning. Going back and forth to taste the wine, I gained affection for the people, the culture, and the approach to food."
Known for fusing natural ingredients with fired meats, that Argentinian approach will shine through on the new restaurant's menu, which has not yet been finalized, but will also focus on seasonal ingredients.
"Of course, there will be meat and fire," he says. "But if there is a holy trinity of Argentinian cooking, it's meat, fire, and whatever else is provided for the season."
Chef Mario Cano Catalán, a native of Southern Mexico who has been with Foreman Wolf for more than 15 years, has been appointed as executive chef—a decision that Foreman says was a no-brainer based on Catalán's experience working with global cuisine.
This isn't the first cuisine change for the restaurant, which transitioned from Spanish-influenced plates to Southern Italian fare in 2014 under the helm of chef Julian Marucci, who now cooks exclusively at Cinghiale.
The bar program will also get a makeover, featuring a carefully curated cellar of Argentinian malbecs and other wines, as well as a cocktail list inspired by the region.
Foreman Wolf has brought on local interior designer Katie Destefano to add some South American flair to the 11,000-square-foot industrial space, which currently highlights marble accents, plush lounge areas, and candlelit chandeliers hanging from its soaring ceilings. Destefano is also the owner of home furnishing shop Curiosity, which sits just next door to Charleston in Harbor East.
"My valets actually helped her move into her shop," Foreman says with a laugh. "Cindy and I have asked her to do a couple of small projects for us, which turned out beautifully, so we wanted to give her a chance to do something on more of a large scale."
Looking back on Pazo's run, Foreman says that some of his fondest memories include hosting a benefit for The Ulman Cancer Fund for Young Adults with Sheryl Crow in 2008, and overseeing countless weddings and private events at the restaurant over the years.
In addition to the introduction of live music on a regular basis (plans call for everything from tango to 10-piece bands), he says that he is most excited about unveiling the new cultural concept to diners.
"I think people are going to be very satisfied by how grounded the cooking is," he says. "And they're going to love seeing the space updated with a different mood."