Cool Beans
An ad agency gets into the coffee business.
When Planit agency founders Matt Doud and Ed Callahan moved their offices from the Inner Harbor to Federal Hill, their new digs included all the modern-day workspace accoutrements: a billiard table, wall-mount bike racks, gumball machines, bathrooms with showers. But one thing was sorely lacking on their block: a coffee shop.
"When you're considering a space, you look at all the typical things," says Doud. "You ask, 'Is it close to I-95? Does it have good parking? Does the Circulator come here?' And it was like, 'Yeah, but there's no coffee shop.'"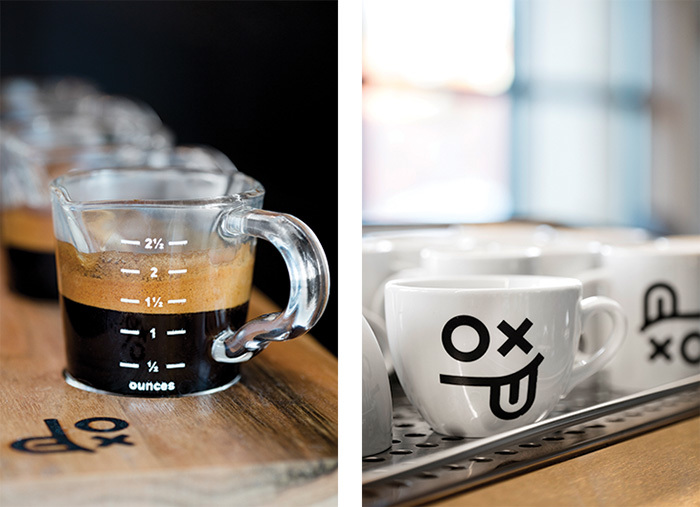 As the saying goes, necessity is the mother of invention, so faster than you can say demitasse, the lifelong friends who met in third grade at Cockeysville's St. Joseph's School decided to go into the bean business. Open since last October, Order & Chaos Coffee, now part of Planit but open to the public, features a long list of boutique brews (Café Gommosa is espresso over marshmallows) and smoothies, as well as heady house-made Belgian-style Liège waffles sweetened with pearl sugar.
While deciding to join the bean scene was a natural for the entrepreneurs, settling on a brand name was more difficult. Inspired by their architect, Ehren Gaag of Gensler, they eventually settled on Order & Chaos. "When we were designing Planit, he said we should think of the firm as a skate park to describe how Planit works. It's pretty fluid, it's sometimes artistic, and it's a little scary. He used order and chaos as an example of what it's like to ride in a skate park. In admen times it was 'the suits' and 'the creatives,' so, for us, the suits are order and the creatives are chaos."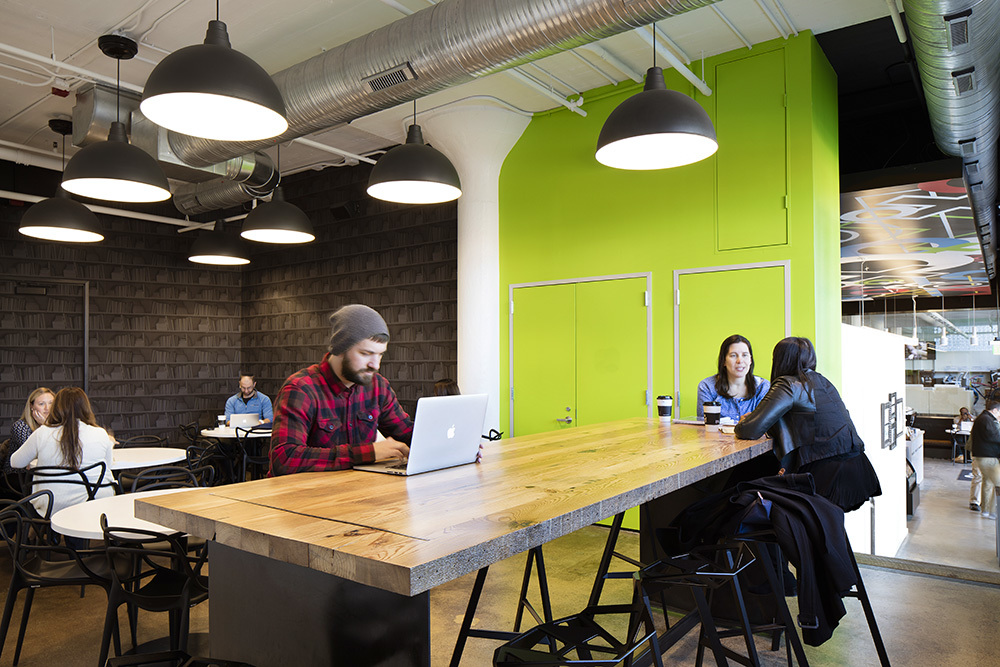 While building the Order & Chaos brand, another challenge was to distinguish the spot from the plethora of Baltimore's joe joints. "Coffee is hot, brown water you can get in a lot of places," says Doud. "We asked ourselves, 'How do we create an experience that connects with people?'
We wanted to make it approachable. A lot of the trends in coffee now are a little intimidating, a little condescending. I want to go in and not feel weird if I order it wrong, so I think it's cool to have a place that's not that way and that's happy to teach you the difference between an AeroPress and an espresso."
The ultimate perk? Planit employees get free cups of coffee. Not that Doud and Callahan are complaining. Jokes general manager Ryan Herzing, "Productivity is now though the roof."
---
Some Like It Hot!

And some like it cold. Some fun facts to go with your cuppa.