The chicken parm over shoestring frites at Prima Dopo. —Courtesy of Prima Dopo via Facebook
The building at 1724 Thames Street—nestled between Thames Street Oyster House and The Daily Grind on Fells Point's main thoroughfare—has lived many lives. Dating back to the 1800s, the property was once a barn that stabled horses and garaged cars. It was also a reclamation and recycling center for ropes, the home of the Historic Preservation Society for Federal Hill and Fells Point, and, most recently, the Fells Point Visitor Center.
Now, restaurateur Dominic Lascola has officially transformed the space into the modern Italian restaurant and cocktail house that he has envisioned for years. After a weeks-long soft opening, Prima Dopo—from Dragonfly Hospitality, the group behind Canton's El Bufalo, Raw & Refined, and Zen Den (formerly Looney's)—is now open for dinner and drink service, with lunch and brunch to come in the months ahead.
"There was obviously a lot of interest in the project leading up to it," Lascola says. Initial plans for the restaurant underwent multiple revisions amid pushback from some preservation-minded community members, who opposed a zoning request—which was ultimately approved—and voiced concerns about a potential rooftop deck—which was ultimately scrapped.
"I closed on the building in the latter part of December 2020, so it's been two years in the works," he adds. "I think, much like we are, the neighborhood is relieved and excited that we're here. And we're excited to show them what we can do."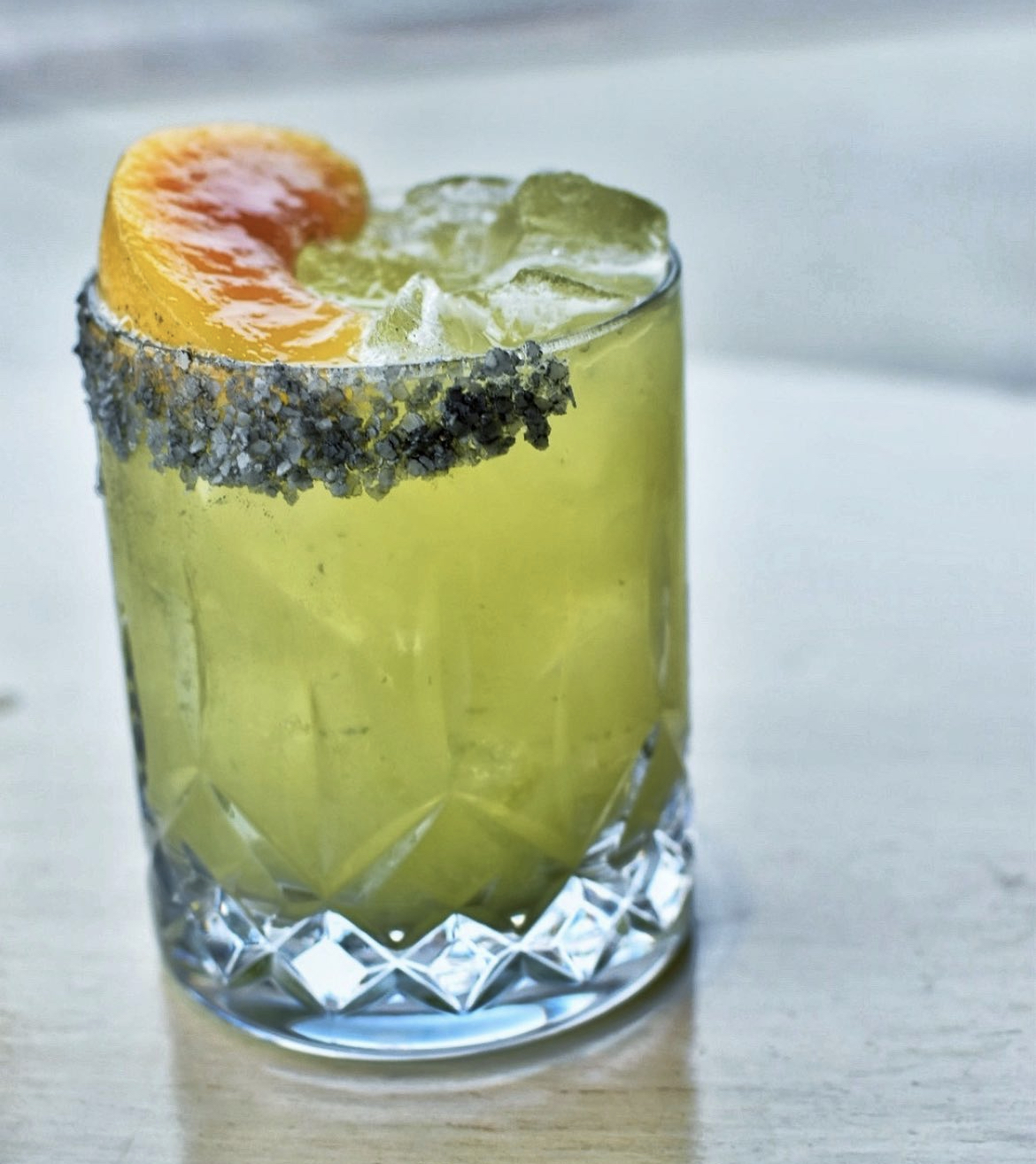 He adds that Prima Dopo's name—which translates to "before and after" in Italian—is meant to be a nod to the building's history, as well as his plans for the restaurant to be a destination for both before and after dinner.
"In my experience, Italian dining has always been very singular in its approach," he says. "I grew up going to dinner at Sabatino's late in the evenings with my parents. We didn't want to be so singular and only be a dinner spot."
Cue a menu that's full of housemade pastas, pizzas, and twists on Italian classics—like the Chicken Parm Frites served over shoestring fries—for dinner, but also spotlights small plates (think: crab toast and clams casino with bacon and pork belly) for those keeping it casual with snacks and drinks.
When it comes to the cocktails, "Our espresso martini, which we call Espression to the Rule, has been the No. 1 seller—people are really digging it," Lascola says. He also mentions the Smokey Italian, made with mezcal, amaro, cucumber puree, lime, agave, and rimmed with black salt, as a favorite.
Designed by Anne Stahl of LUUA Design Studio, the interiors were also curated with the "before and after" theme in mind. Stahl incorporated industrial elements like steel and rope to pay homage to the building's past, while also playing up modern geometric tiles and neon signs. Other noticeable elements include the swinging wicker egg chairs in the bar area and the vibrant hummingbird mural, hand painted by contemporary Portuguese street artist L7Matrix, which adorns the main entry.
"We hoped to thoughtfully celebrate the history of the building," Lascola says, "and also make sure people were excited about the modern touches that we introduced."
After years of serving the community in Canton, Lascola says he's excited for Prima Dopo to become a destination in Fells Point—which he calls "one of the most dynamic neighborhoods in Baltimore."
"We've been operating in Canton Square for over a decade at the El Bufalo property," Lascola says, "[With Fells Point], we love the proximity to the water and the history behind the neighborhood. To us, it seems like it's where everybody converges."