Cardinal Tavern Flies High in Canton
New owner Alice Visilia is well on her way to making the spot one of Canton's most popular neighborhood bars.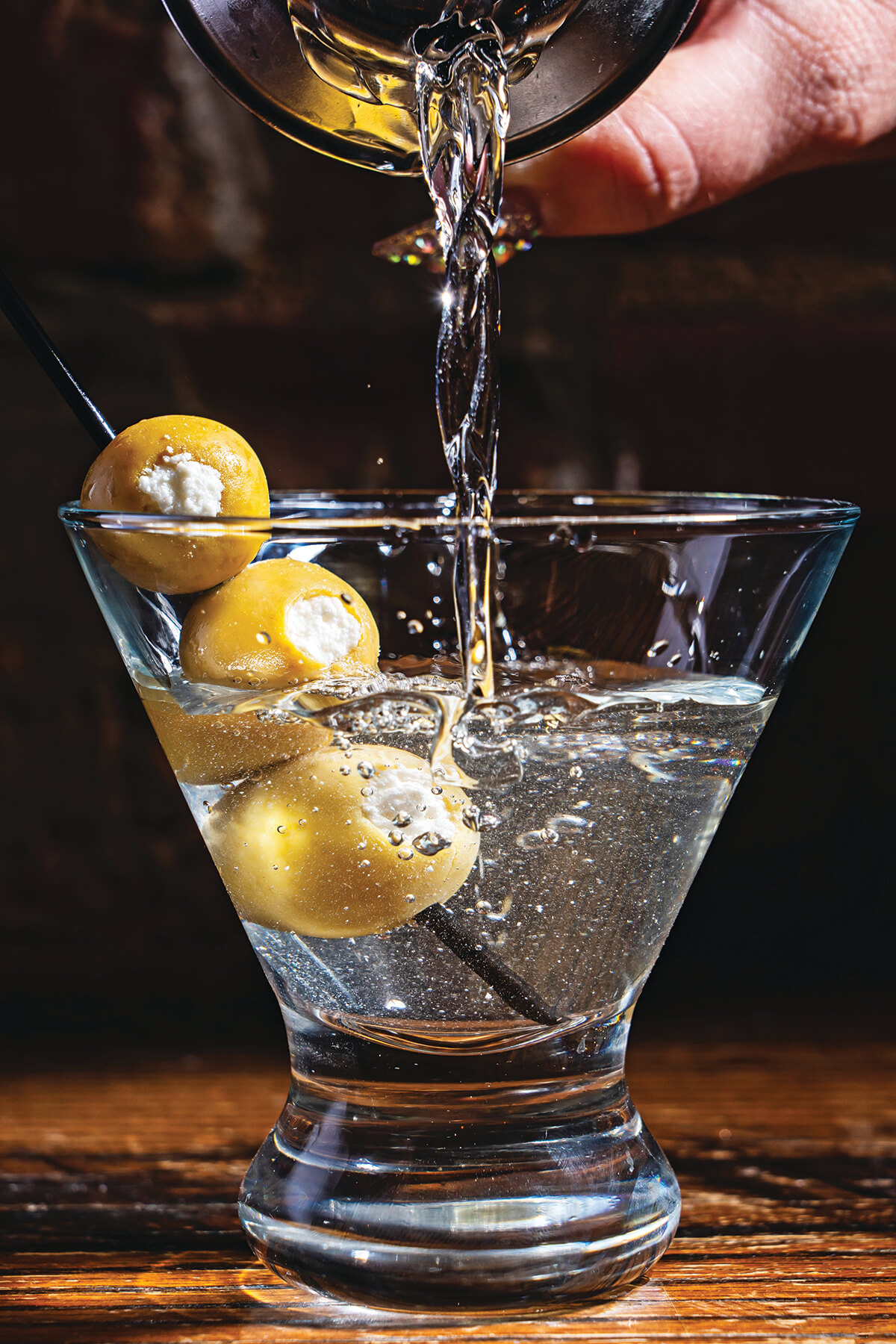 Alice Visilia's timing couldn't have been worse. The day after she took ownership of Canton's Cardinal Tavern on December 10, Baltimore Mayor Brandon Scott decreed that all bars and restaurants could no longer offer indoor service, even at a limited capacity, and could remain open for carryout and delivery only.
So, carryout and delivery it was for Visilia, who has never been one to let a little speedbump in life slow her down. She started working at Mahaffey's Pub as a bartender in 2007 before eventually rising to become a co-owner in 2018.
When she decided to sell her share of that firmly established business and stake out her own, she bought then-defunct Cardinal Tavern, located just a few blocks from her house, and embarked on creating the kind of bar she wanted as her neighbor.
"I don't want a niche, I just want it to be a place where people feel comfortable coming by themselves if they want," she says. "Maybe you like beer, maybe you like cocktails—we'll have something for everybody."
An impressive array of local and craft draft and bottled beers highlights a drink menu that includes cocktails like a Ferrero Rocher Chocolate Martini and a Dirty Greek Martini with feta cheese-stuffed olives.
Visilia is second-generation Greek, and the food menu features classics like chicken and lamb gyros, a chicken souvlaki platter, and authentic Greek village salad (there's no lettuce). Although the word "fae," Greek for "eat," appears on the menu, this is not a Greek establishment.
Executive chef David Munyon, a Culinary Institute of America graduate who helmed the kitchen at the late-great Lobo in Fells Point, serves sophisticated dishes like barbecue grilled salmon along with more approachable ones like Monion dip, his cleverly named take on onion dip. There also are fresh versions of bar-food staples like burgers and wings.
Return visitors to Cardinal Tavern will remember the exposed brick walls and beautiful long wooden bar, which has a bourbon barrel built into one corner. The more subtle differences are upstairs, where a long row of booths was reupholstered and a play area for children has been added.
"Our No. 1 rule is the gate is not your babysitter," says Visilia, who has a young son. While there are TVs on both levels, on which Visilia plans to show all the NFL games in the fall, Cardinal Tavern is not a sports bar. Visilia wants to create an environment in which a 5-year-old, 25-year-old, or 75-year-old feels equally welcome.
"One guy said to me, 'I love that you introduce your customers to all the bartenders and the people they're sitting next to,'" Visilia says. "I've always liked hosting. I like to make sure everybody is eating and drinking and having a good time."
Today, six months after it opened in the worst of circumstances, Visilia is well on her way to making Cardinal Tavern one of Canton's most popular neighborhood bars.