Review: Clandestino is the New Speakeasy Hidden in Belvedere's Zen West
The bar behind the bar has been transformed into a spot of tequila and mezcal fans' dreams.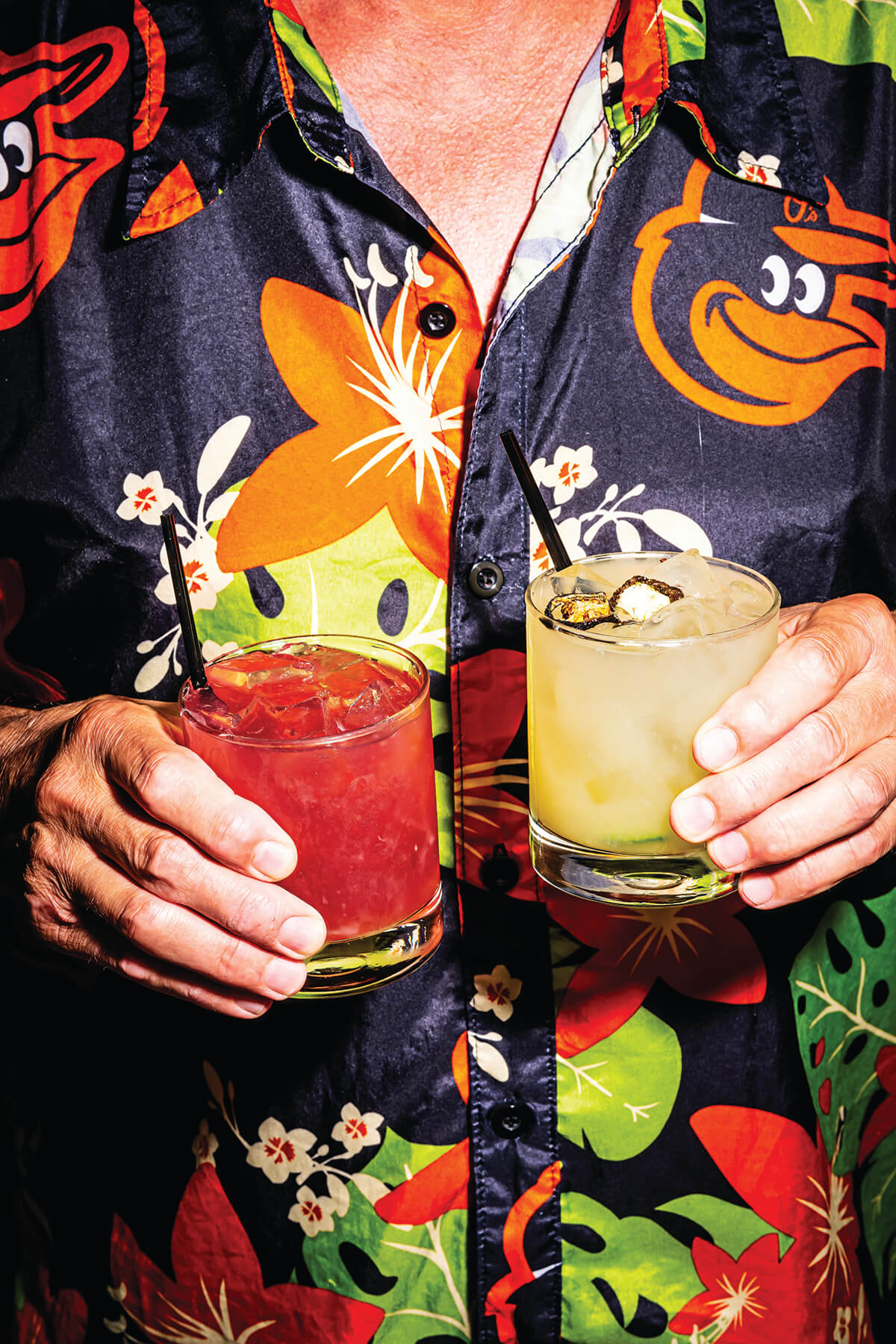 If you build it—and they can't find the front door—will they still come? That was the existential question longtime local bartender and baseball writer Charlie Vascellaro asked himself before he and owner Po Chang opened Clandestino, the new speakeasy hidden in Belvedere's Zen West.
Almost a year in, the answer to that question is a resounding "yes." During the doldrums of the pandemic, the duo decided to turn the back room of the Tex-Mex restaurant into a bar of tequila and mezcal fans' dreams. Bottles of liquor line one wall, while posters from Austin's South by Southwest festival and guitars once played by the likes of Stevie Ray Vaughn, B.B. King, and Prince hang from another. A wagon wheel chandelier dangles near a skylight, which gives the Southwestern-style space a surprisingly airy and bright feel.
Finding the place is half the fun. There's no sign, and the door, located behind Zen West's much more traditional bar, blends into the wall. When you encounter the chalkboard, push, and on the other side you'll find Vascellaro pouring some of the best cocktails in the city.
The full drink menu (food is available from Zen West) includes beer, wine, and traditional libations like the Old-Fashioned, but liquor made south of the border is the star here. There are dozens of tequilas and mezcals, including Los Hermanos 1978, a Baltimore-based brand of tequila produced in partnership with Casa Maestri in Mexico.
The Ginger Ahumado, made with Banhez mezcal joven, ginger liquor, lime juice, and agave, is satisfyingly thirst-quenching on a 90-degree day (or a nine-degree one, for that matter). The Matador's base is Libelula joven tequila, to which pineapple juice, lime, and dehydrated jalapeño is added, making the drink both tart and spicy. There is even a Topo Chico sighting on the menu. The sparkling water from Monterrey, Mexico, which is popping up seemingly everywhere these days, is combined with tequila and lime to create the Ranch Water. The El Diablo is a blend of tequila, ginger beer, lime, and crème de casis, a blackcurrant liqueur.
"There's just a small drop of it, but it really enhances the drink," says Vascellaro, who curated the cocktail list. For those who want a serious kick, the Casa Noble house special jumbo margarita is served in a chalice fit for a king. Use two hands to hold it— and then to brace yourself after finishing it.
The patrons at Clandestino are a bit different than those who frequent the much larger bar and restaurant in which it resides.
"Zen West is very much a college bar and a neighborhood bar," Vascallaro says. "It has a young feel to it. Our side is decidedly more adult. I've always thought of my job as just hosting a party. The space has very much the feel of a bar that you would have in your house. It doesn't feel franchise-y or cookie-cutter. It just feels nice."
Once you find it, that is.