Review: Venice Tavern's Second Location Retains Character of the First
The original Highlandtown landmark, opened in 1933 upon the repeal of Prohibition, inspired a Little Italy sequel.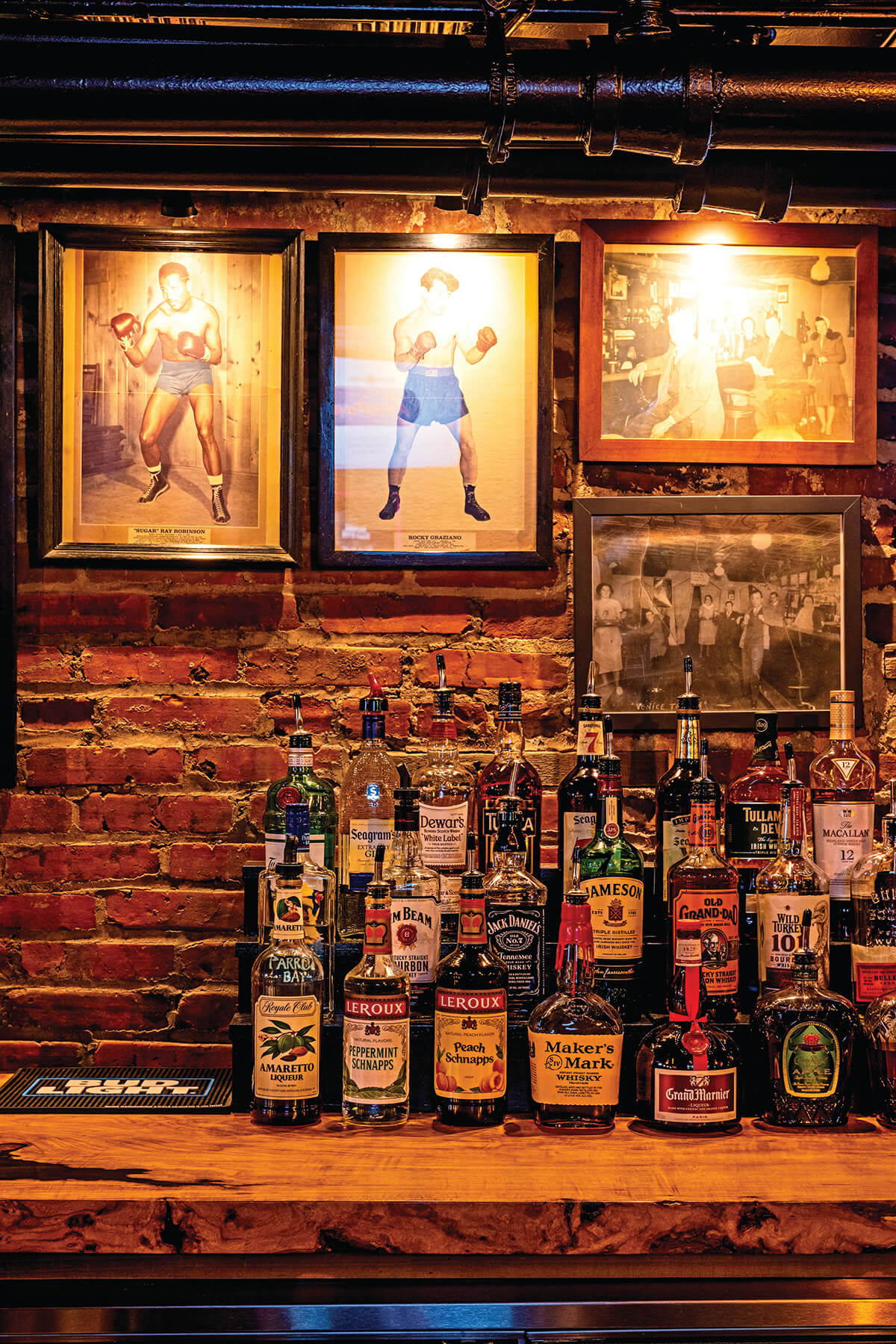 The roots of Little Italy's Venice Tavern lie not across the ocean in the Old World, but in the basement of an old mansion just 1.8 miles to the east.
The original Venice, opened in 1933 upon the repeal of Prohibition, is a Highlandtown landmark, the ultimate corner pub where locals descend five cement steps from street level to the barroom for a shot and a beer after work.
When fourth-generation family owner Dominic DeSantis opened the Little Italy location in August 2019, he aimed to impart a similar everyone-is-welcome vibe to the spot, while offering a more extensive food, beer, and cocktail menu.
Visit the sequel on a Friday night and nearly every stool is occupied. Groups of friends cluster at the long bar and high-top tables, laughter emanating from seemingly every party. There's a cocktail list that includes classics like an Old-Fashioned, martini, and Side Car, along with nods to the neighborhood, like the Negroni, a combination of gin, Campari, and sweet vermouth.
A few people sip wine, but pint glasses are the most prominent glassware here. DeSantis is a beer lover who has tipped back mugs all over the world. He also owns Canton's Hudson Street Stackhouse, one of the city's preeminent beer bars, and has cultivated nearly as comprehensive a draft list at his second Venice Tavern. It's ever-changing, but often includes heavyweights like Maine Brewing's Lunch IPA, an intensely hoppy brew that's a favorite of beer nerds (including this writer) everywhere. There are local offerings like Monument's Pagoda Pale Ale along with German and Belgian imports. Of course, Coors Light and Natty Boh are on offer, too.
The surprisingly extensive food menu features standard appetizers like wings and mozzarella sticks, and burgers and sandwiches like a chicken Parm are available at prices far below other (admittedly fancier) restaurants in the neighborhood.
Precious little about the original Venice Tavern has changed since DeSantis's great-grandparents opened it 88 years ago. The walls of the one-room establishment are adorned with boxing memorabilia, including a poster advertising a 1954 Rocky Marciano fight. (DeSantis's great uncle Vince, depicted in a drawing that hangs near the pool table, was a boxer.) There's an ATM in the corner—this Venice Tavern is cash-only. Cards are accepted at the Little Italy locale, but not everything else is. At the bottom of the menu are the house rules, one of which is that "loud" profanity will not be tolerated.
"Ladies and Gents, be Good or Be Gone," reads the last commandment. Fair enough. We're fans of the place—and its forefather—so we'll be on our best behavior, thank you very much.