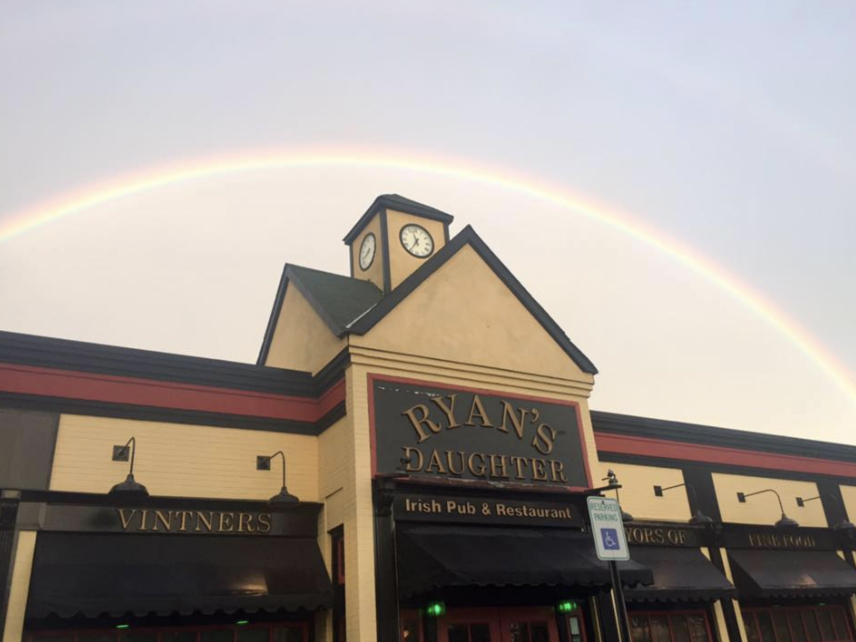 Courtesy of Ryan's Daughter Irish Pub
This past Sunday, musicians gathered at Ryan's Daughter Irish Pub in Belvedere Square for its final informal Irish jam session—a weekly tradition that invited performers of all backgrounds and experience levels to join in.
"You can see what kind of energy that brings into a place," says Ryan's Daughter owner Marwan Daas. "And, unfortunately, it's something that we're starting to see less and less of. There aren't a lot of places where people can spontaneously say, 'I'm going to stand up on a chair and sing some Irish songs while you guys play music.' You're never going to see that in a corporate place, because they're afraid that if you stand on a chair, you're going to fall."
Daas says that, although the jam session felt like a farewell, the pub won't officially close its doors until Sunday, January 21. Last week, he and his wife, co-owner Andreea Zmarandache, took to Facebook to announce that they would not be renewing their lease in the Belvedere Square development due to financial constraints. 
"Like a lot of things in life, it all came down to the numbers," Daas says. "It's been a wonderful place over the years, but a 6,000-square-foot space at around $40 per square foot became very prohibitive in the end. We would have loved to stay in the neighborhood—there are so many friends that have become family to us. But we had to make a business decision in the end."
Throughout its 14-year run, the pub became a go-to for pints of beer paired with bangers and mash, corned beef sandwiches, Shepherd's Pie, and other Irish staples. But Daas says that the appeal went far beyond the eats and drinks. He notes that the pub was a gathering place for schools, churches, colleges, and hospitals in the surrounding community.
"From day one, we felt that there was a need for a place like an Irish pub that would really become a part of the community—somewhere for all of these groups to gather and feel comfortable," he says. "It felt like home to them, and it felt like home to us, as well."
Aside from getting to know regulars and the weekly jam sessions (in which former Governor Martin O'Malley frequently performed), Daas says that some of his favorite memories include watching his children, now ages 10 and 12, grow up visiting the restaurant.
"It was heaven to them," he says. "They would run around and hide things all the time. And we would find the stuff that they hid months later. And now that they're a little bit older, I have to think about what their needs are more than anything."
Looking ahead, the owners say that they will welcome the possibility of opening something smaller in the neighborhood. Daas and his wife plan to take some time off, and then start thinking about buying, rather than leasing, a property of their own.
"Hopefully, we'll see what happens in the next few months, but if we go back at it, it'll be the same idea," he says. "It'll be something with the neighborhood in mind."
Daas says that, in lieu of a big party, the final evening of business this weekend will be a quieter celebration for patrons to toast the bar and spend time with neighbors. One of his close friends, Father Joseph Muth of St. Matthew's Catholic Church in Loch Raven, will lead a prayer to bless the space.
"More than anything, I just want everyone to know that we appreciate the community," Daas says, mentioning that regulars hosted everything from weddings to funerals at the pub. "We didn't want it to be just another place where they could go to have a couple of drinks and a warm plate and leave. We served our purpose."