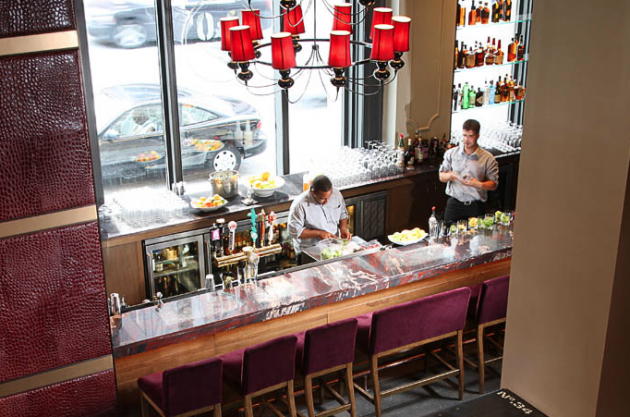 B&O American Brasserie
There's a good reason to drink this Sunday—the Baltimore Bartender's Guild (BBG) is hosting its third annual "Rye's Up Against Cystic Fibrosis" event at the B&O American Brasserie at 6 p.m.
The gala raises funds for the Cystic Fibrosis Foundation of Maryland and for the guild itself, while promoting local bars and eateries.
"We have 17 Baltimore bars attending, all featuring their own version of a rye cocktail," said BBG president Brendan Dorr.
Judges from New York, Chicago, D.C. (and Baltimore's
senior editor Jess Blumberg Mayhugh) will be selecting their favorite
concoction made with either Bulleit Rye or George Dickel Rye. The
creator of the winning cocktail will win a trip to nightlife Mecca New
Orleans.
Guests can get in on the action, too, by casting votes
for the winner of the People's Choice Award for best cocktail and best
restaurant. There will also be live music, a silent auction, and select
wines, as well as beer from Union Craft Brewery.
Last
year, Dorr said, the event had more than 200 guests and raised about
$3,000 for the Cystic Fibrosis Foundation. "This year, we're hoping to
break $4,000," he said.