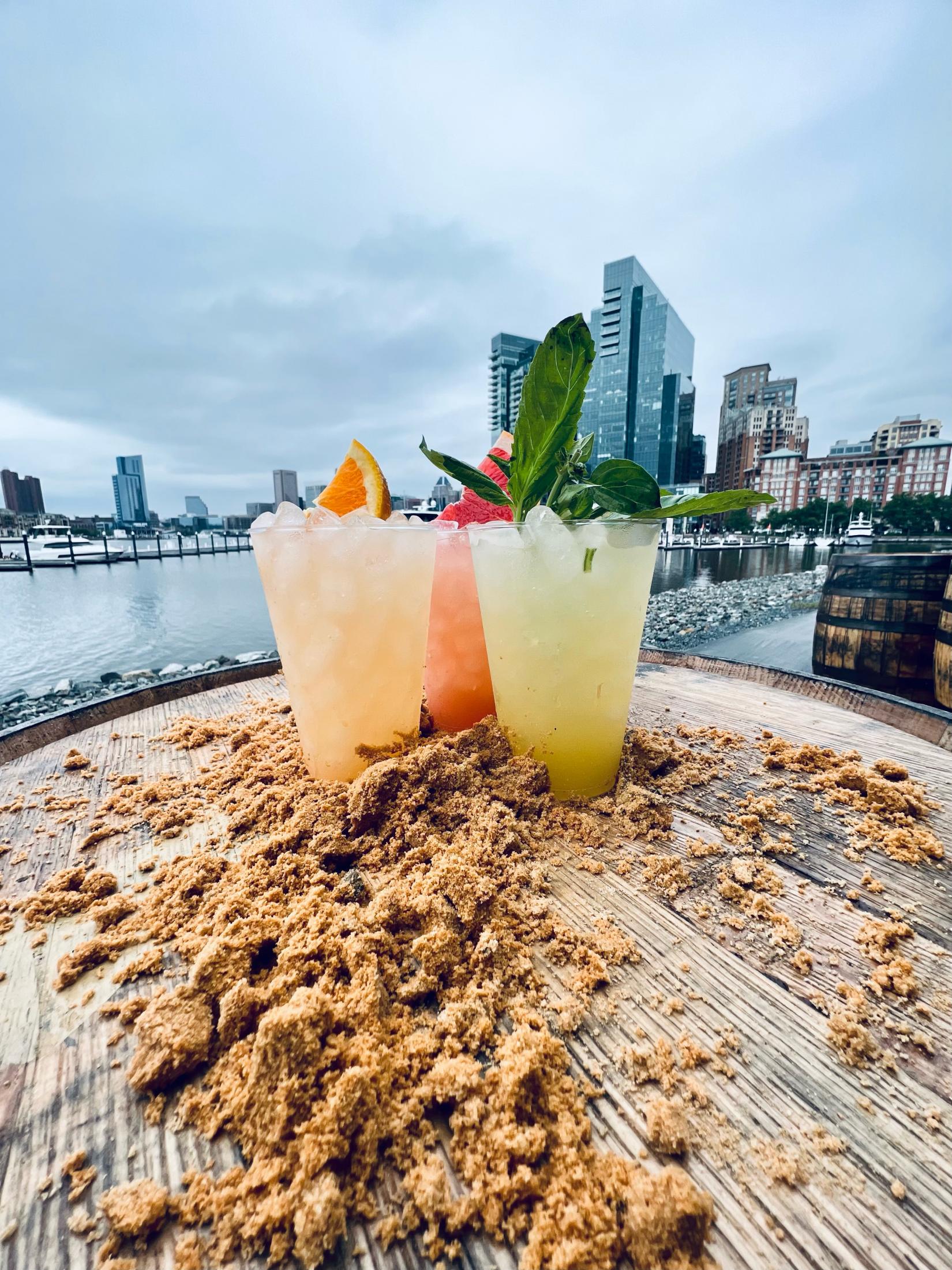 Like many who are raising younger children, husband-and-wife team John and Mary Miller—the owners of mobile bartending brand Bar Movement—don't always find it easy to escape for a vacation. So it makes sense that, for years, they toyed with the idea of having their own beach bar. 
After Harbor Point's urban oasis Sandlot—originally conceived as a temporary, five-year activation of the waterfront property with its own food and drink program, lounge furniture, outdoor games, and community programming—wrapped up its final season last summer, the Millers stumbled on a chance to make their dream a reality.
"We had done a few events for them, and [the Harbor Point management team] reached out because they really like the products that we serve," explains John Miller, who co-owns neighboring Vida Taco Bar in the mixed-use development in between Harbor East and Fells Point. "We gave them our vision and we both thought, 'We can make this work for sure.'"
Thanks to the Millers, Sandlot—previously operated by the team behind Woodberry Kitchen—is being revived into "Sunset Beach at Sandlot" with service Thursday-Sunday this summer. The outdoor hangout will be open to the public from 12-8 p.m. throughout Memorial Day Weekend (weather permitting), and celebrate its official grand opening June 3-5.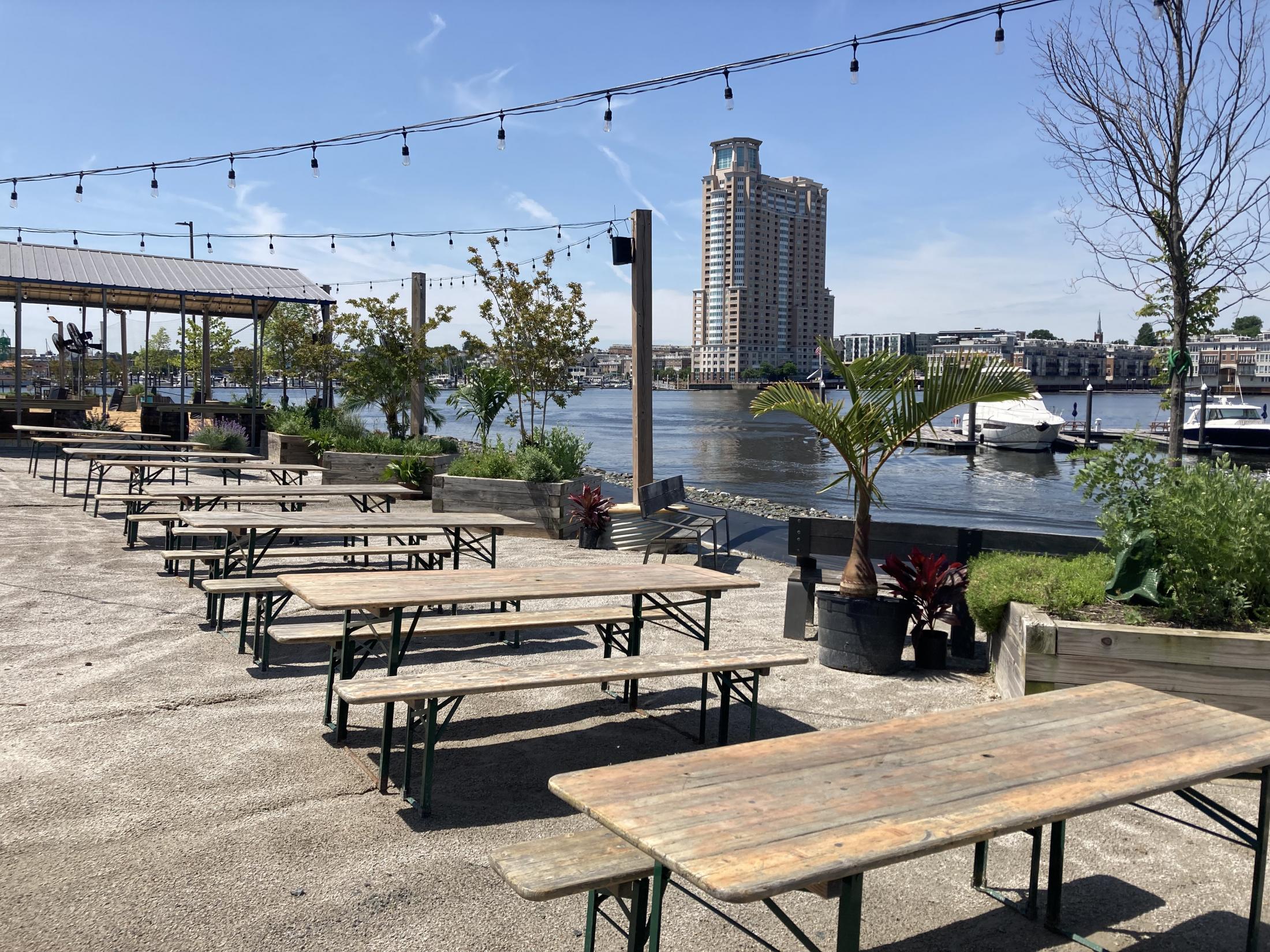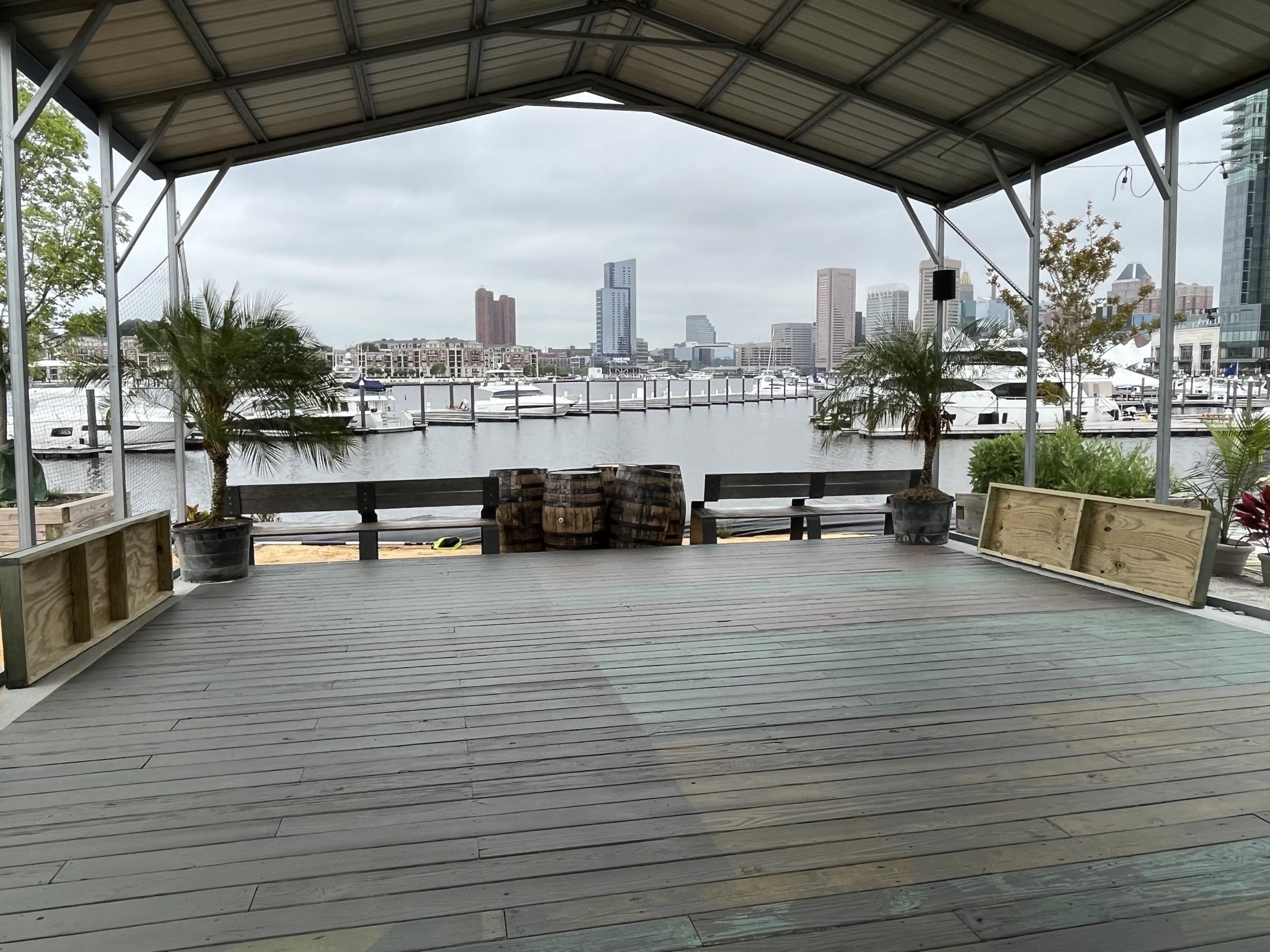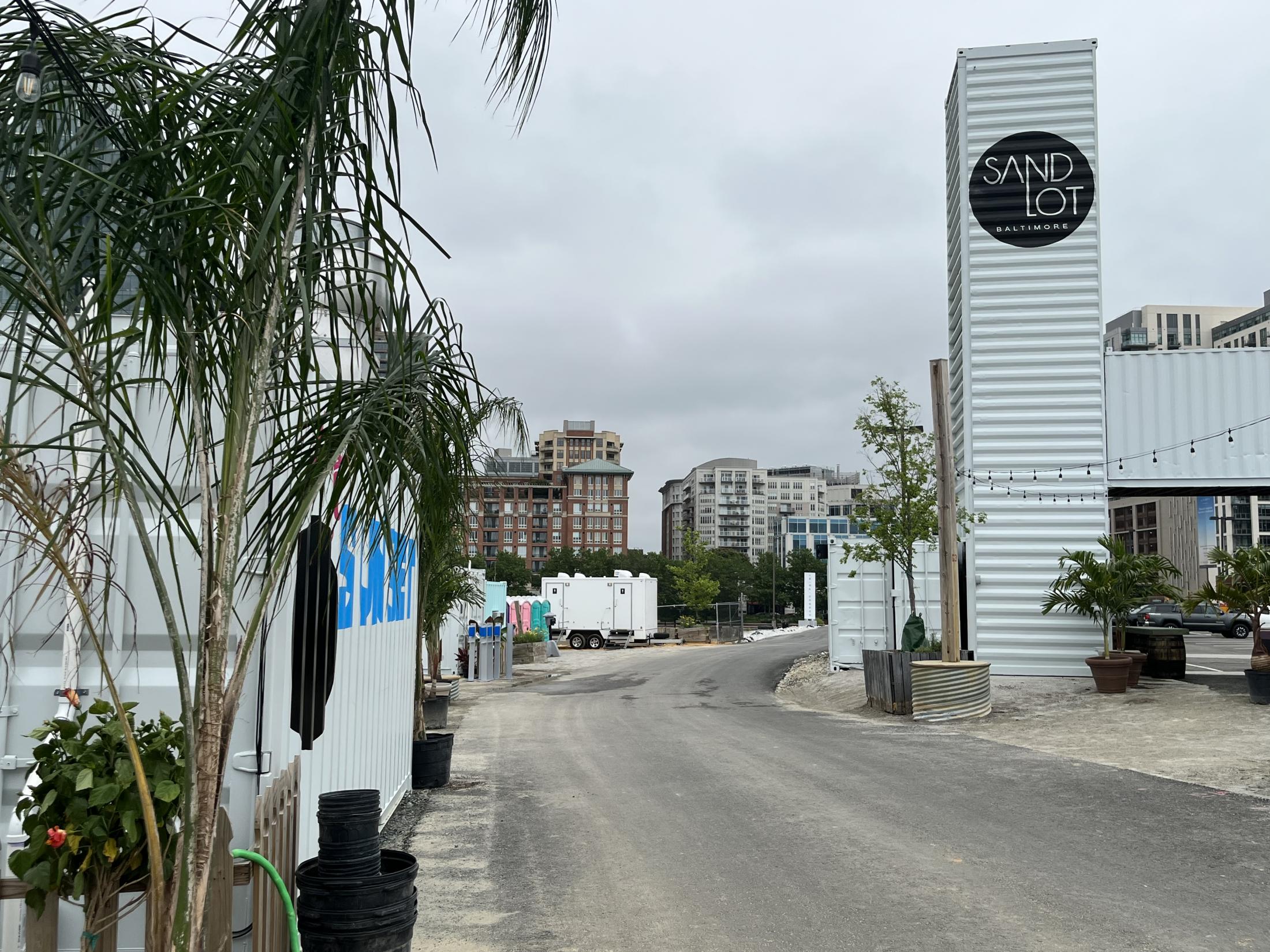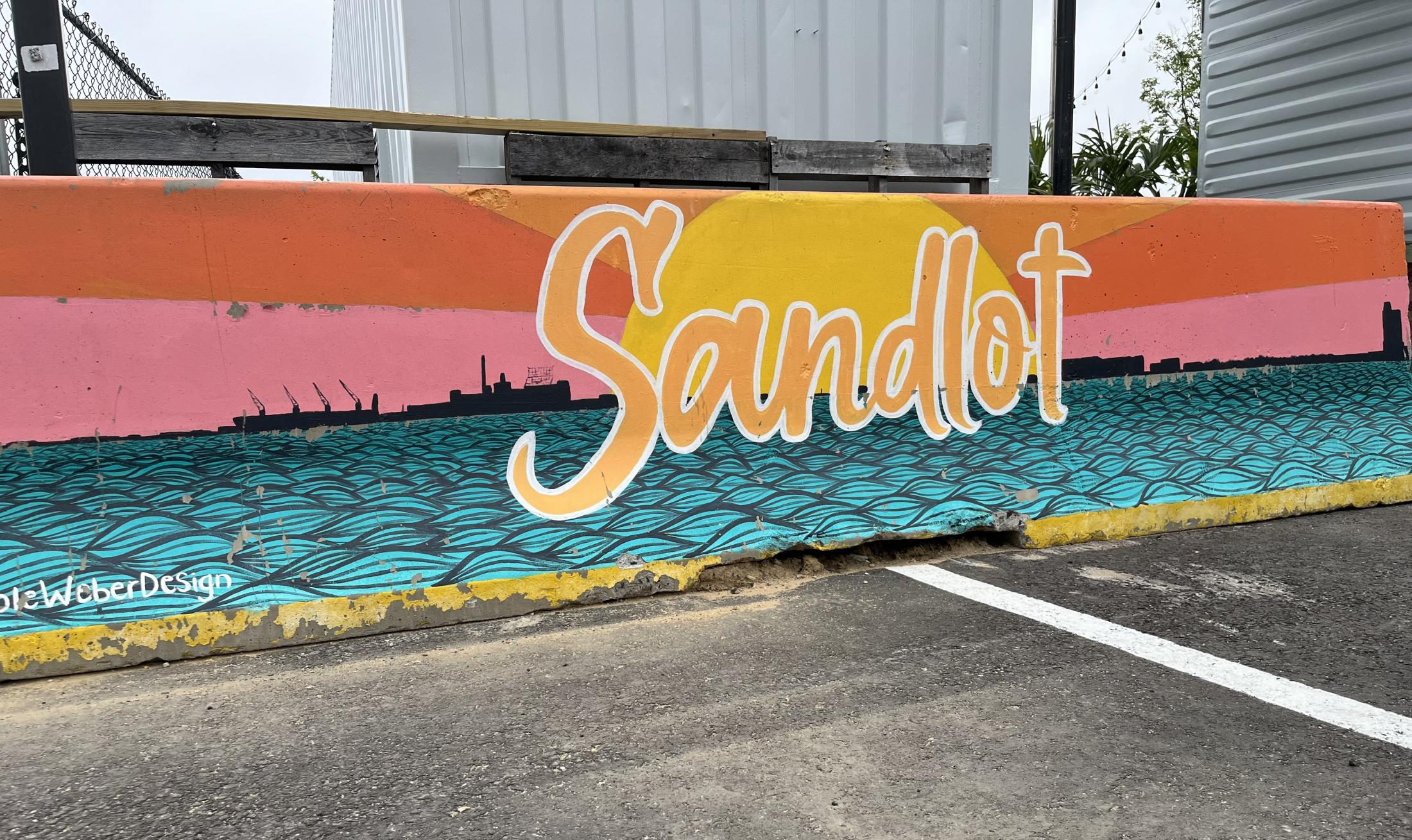 Though the general concept is the same, a few changes are afoot for the upcoming season under new management. For starters, the layout has  shifted slightly so that guests can take advantage of the views facing the downtown skyline. 
"It has one of the best sunset views I've seen," says John, calling the new ambiance a "mashup between New York City, South Beach, and Miami. The sunset happens right behind the skyline and goes past our building so that you can see it on the water."
The new team, which includes manager Sam Wyatt, also wanted to make things feel a bit more tropical with palm trees and island music. With a newly established Food Truck Row—overlooking a courtyard with plenty of bench seating—the team aims to establish a "rotating kitchen" that allows guests to try something new every time they visit.
As for the beverage program, in keeping with the theme, Bar Movement will feature fruit-forward cocktails (specifically chilled at 33 degrees) like the cran-pineapple "Harbor Breeze" and the pineapple-based "Sunset Beach."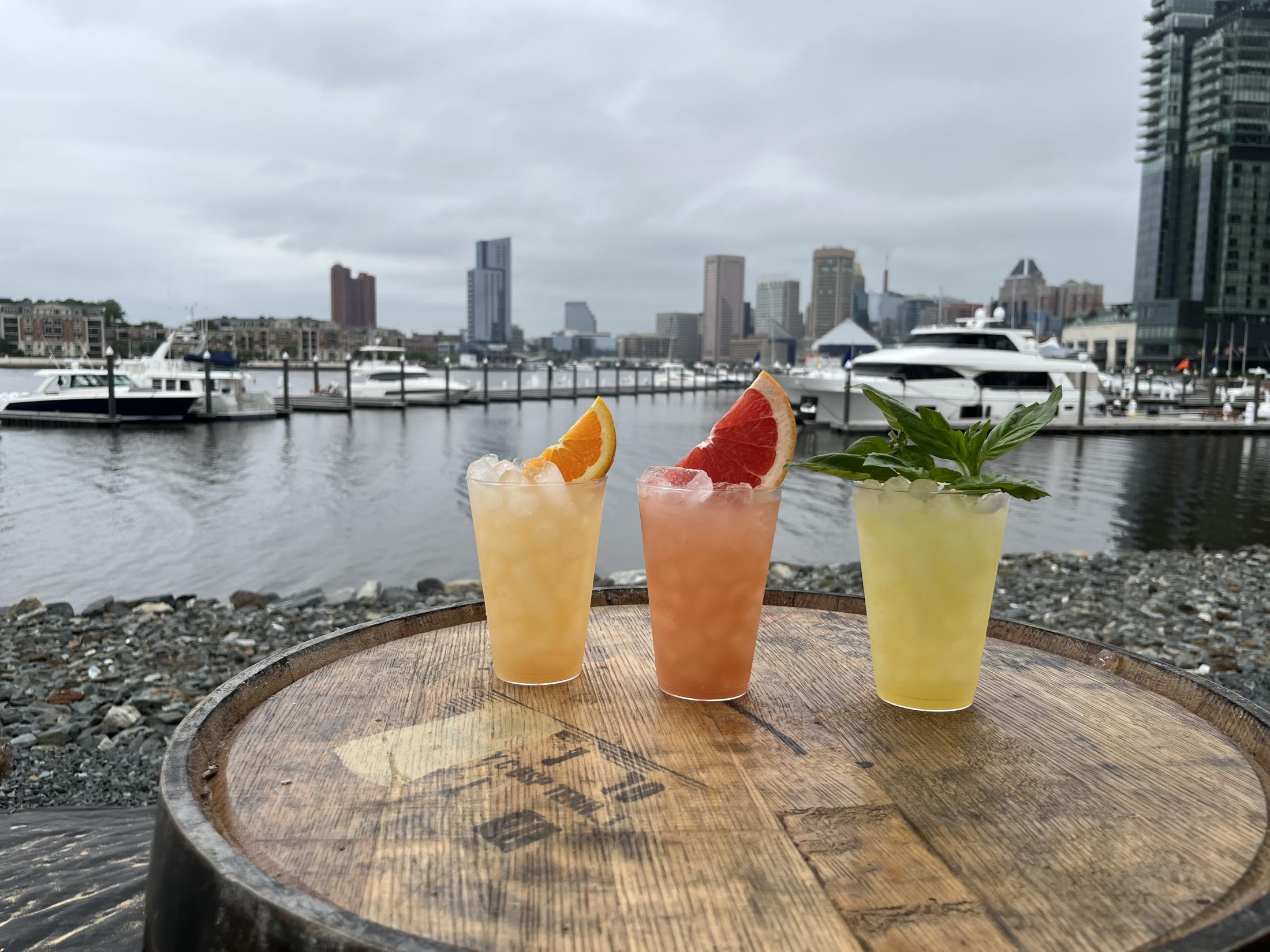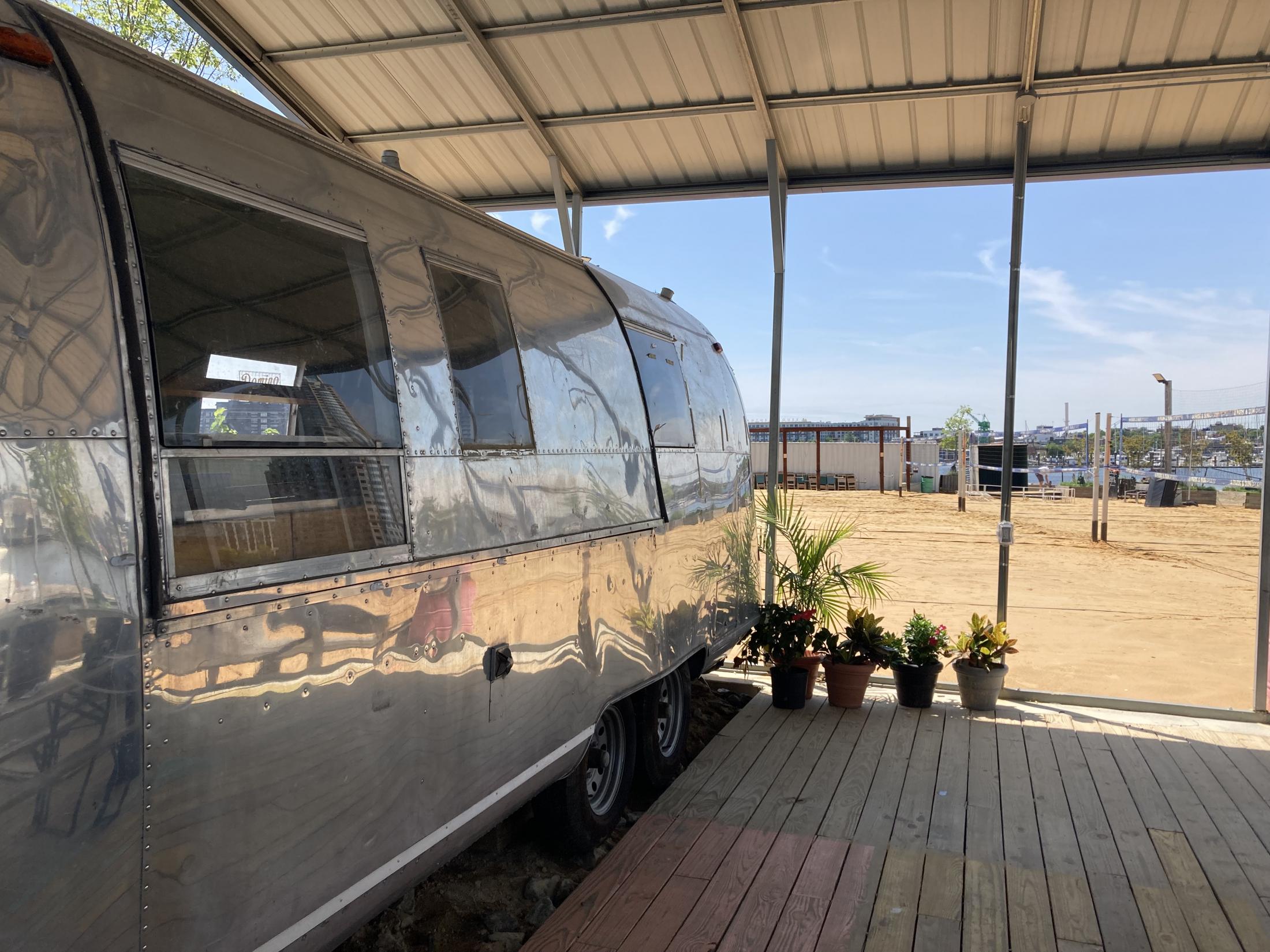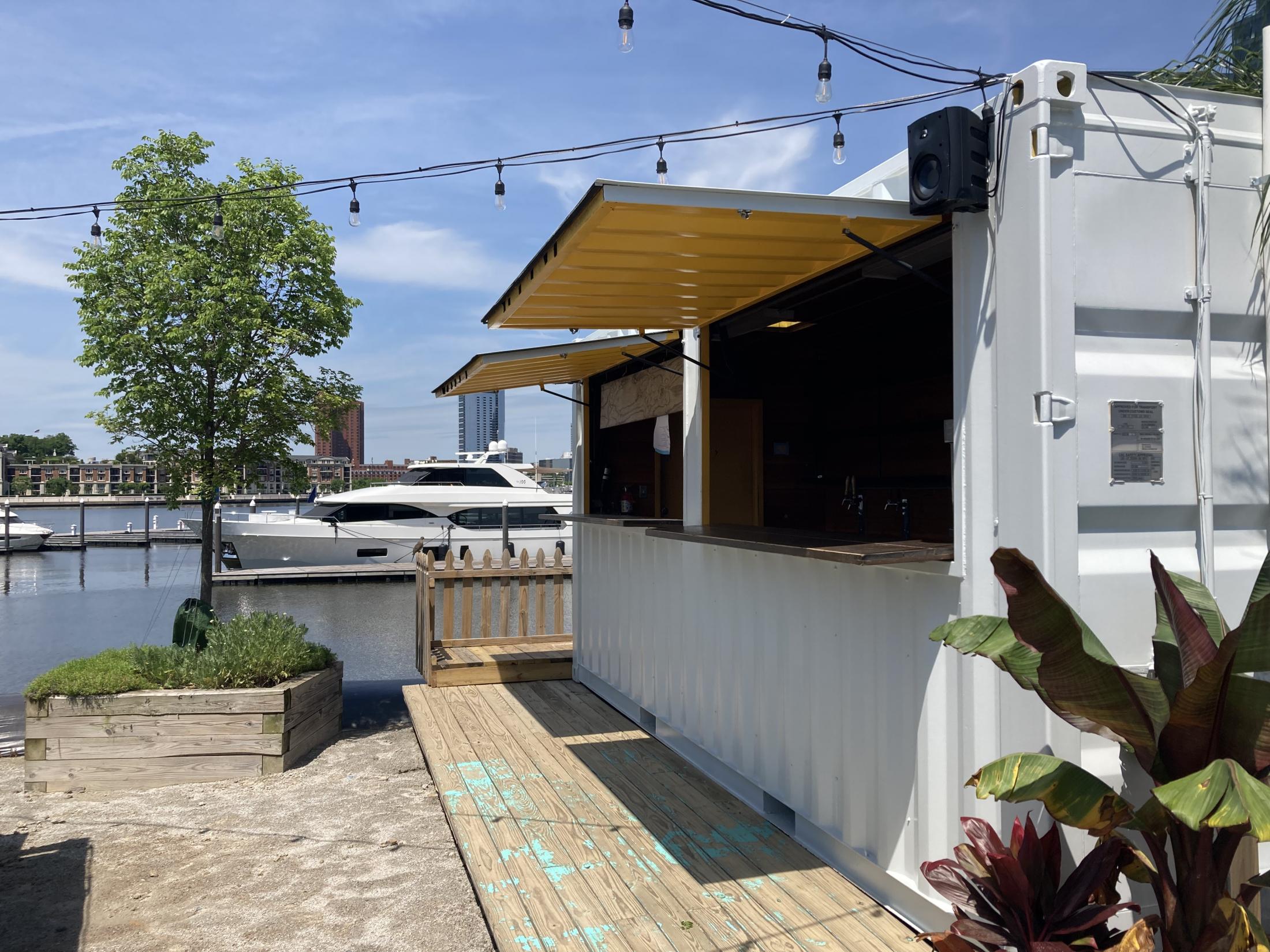 Despite all of the changes, regulars from years past can still count on volleyball, lawn games, live music (John hints at beach music during the day and DJs spinning at night), and the silver Airstream trailer and shipping containers that make for great photo ops.
"We want everyone to come out to the beach and have a great time," John says. "When you're here, you're somewhere else."