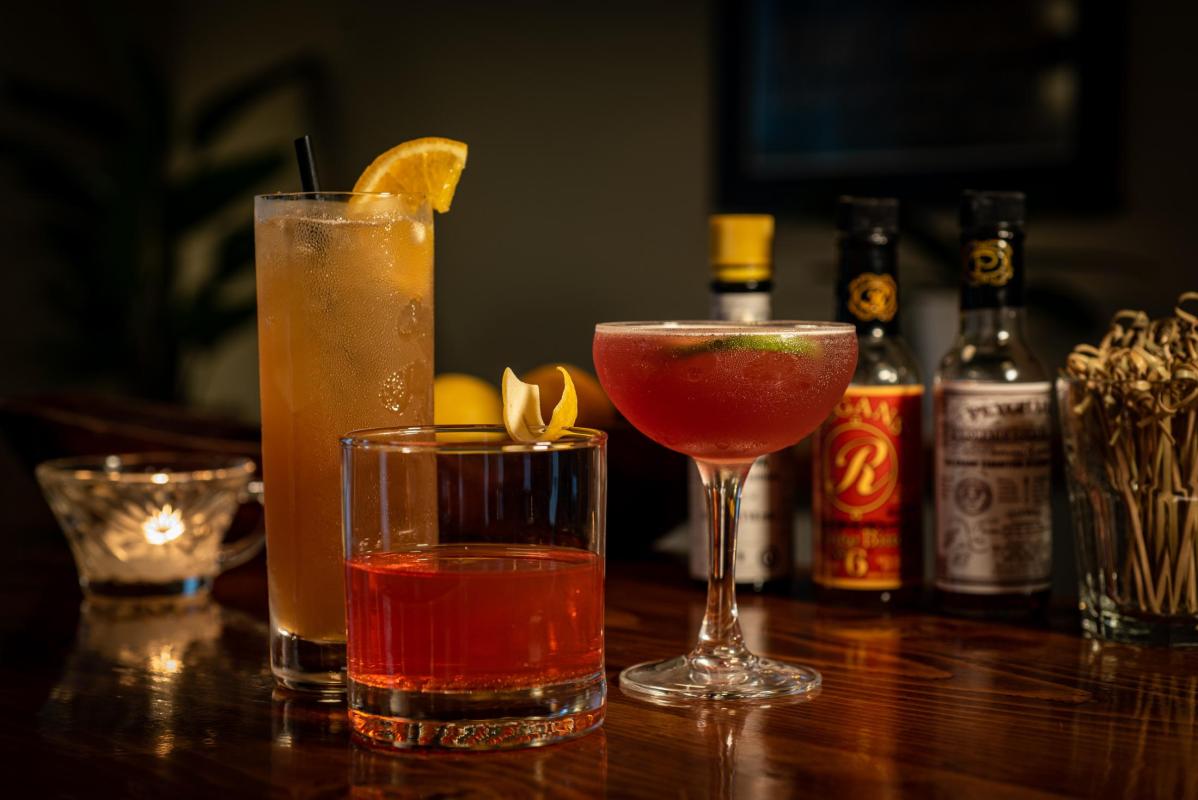 Atwell's classic drink lineup at Southpaw. —Photography by J. Victor Elliot
"What a relief," says Doug Atwell of the long-awaited opening of his Fells Point cocktail bar, Southpaw—a project more than three years in the making. "It's interesting feeling like you crossed the finish line and a starting gun went off at the same time."
Atwell, who helped open the original Rye in Fells Point when it was on Broadway, first signed a lease for Southpaw's space at 529 S. Bond St. three years ago. He'd planned to open earlier but, of course, the pandemic derailed things substantially—as did the tricky process to procuring a liquor license. He wanted a spot in the neighborhood, where he also resides, that was "in Fells, but off the beaten path."
The cocktail menu also adds to the bar's low-key persona.
"We're classics-forward more than anything else," says Atwell, who most recently worked as the bar manager at Dylan's Oyster Cellar in Hampden. "I wanted to have a space where it's okay to have a Negroni and watch a baseball game. Things are more blue-collar accessible here."
The accessibility also extends to the hours, which are (for the time being) 5 p.m. to 1 a.m. Wednesday through Sunday. The bar is also open from 5-9 p.m. on Mondays. 
"I was always keen on the idea of having a place that was open on Sunday, because that's how we get industry regulars," Atwell explains. "A lot of owner-operators—not just in Fells, but in Baltimore in general—seem to be closed Sunday and Monday because that's when owners have to have a weekend or recoup from Friday and Saturday."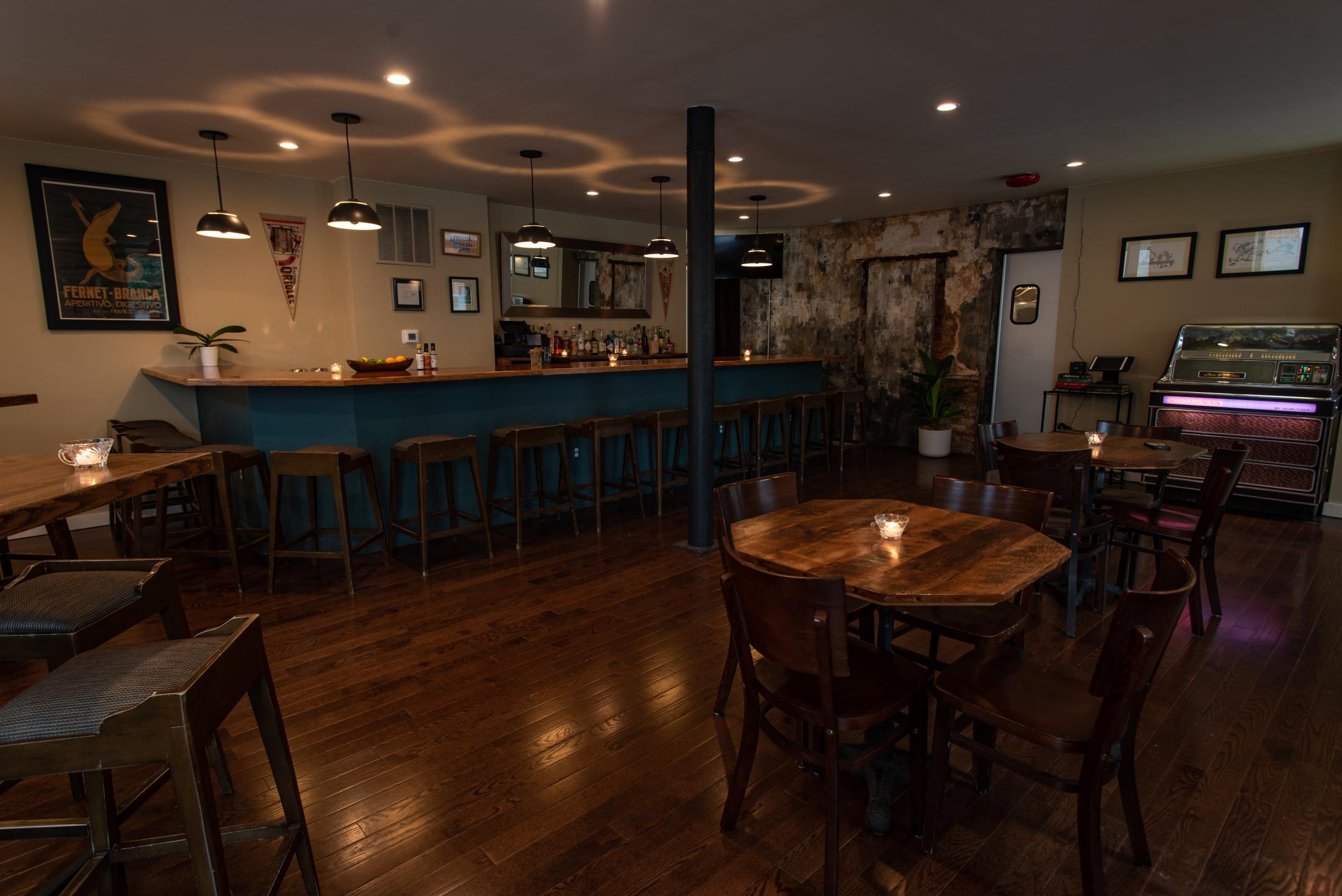 Along with the aforementioned classics, which patrons can find on the "Forever Happy Hour" section of the menu for $9 (including an Old Fashioned, a dry martini, and a Sazerac), expect a selection of original cocktails that Atwell has developed over the years as a bar manager at other local haunts. There's also a curated selection of beer and wine, as well as house spirits like Cotton & Reed rum out of D.C. 
"I don't want to pay $14 or $15 for an Old Fashioned," he quips. "I understand the cost associated with perfectly clear giant ice cubes and all that, but here it's just ice. There's also a very nice Luxardo Maraschino cherry, and it's a very well balanced drink. We're not really putting on airs, you know?"
He adds that this is a starting point, and that as his staff gets more comfortable, they'll flex their creative muscles even more. "They'll be given more latitude to have input on the menu, but it's sort of the greatest hits to start off."
The space is welcoming and roomy, with 12 stools at the bar and four tables spread out (and more to be added along the way). A kitchen is built out and finished. After a previously selected chef fell through, Atwell hopes to have it staffed and equipped to serve food sometime in September. 
As for the name? For those curious, it's not a Rocky reference. It's a combination of Atwell's three favorite things: baseball, dogs, and Southern food.
"It seemed like a natural fit, despite the fact that I'm not actually left handed," he says, adding with a laugh, "but the biggest thing is people not thinking we're boxing related."