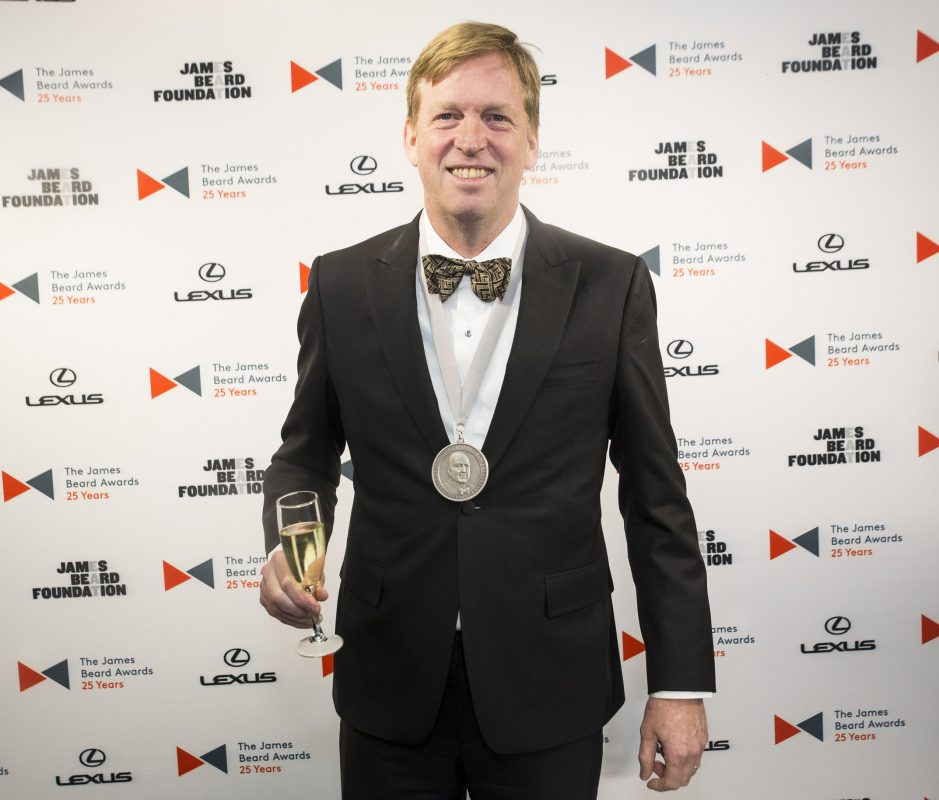 Galdones Photography / James Beard Foundation
Spike Gjerde is bringing his first James Beard award back to Baltimore.
The Woodberry Kitchen chef has won the prestigious James Beard award for Best Chef: Mid Atlantic, one of 10 regional awards given for the culinary competition.
This is the first time a Charm City chef has won the honor since the New York City-based James Beard Foundation started slinging awards in 1991.
"I'm happy for all of us," says Gjerde, speaking by phone from Chicago, where the award's ceremony was held. "My family was here, plus all of the people who've gotten Woodberry to where it is. I can't wait to share it with the rest of my team, and it's great recognition for what's happening in Baltimore."
While Gjerde sat in his seat waiting to hear the results, he had plenty of time to ruminate. "You think about all the reasons we could win and all the reasons we won't," he says laughing. "Like that steak that was undercooked a few weeks ago."
When his category came up, Gjerde says, "I just closed my eyes—it was a magical moment."
Coming off difficult days for Baltimore, Gjerde's award is a win for Charm City, too.
"We were really concerned with what was going on in Baltimore," says Gjerde. "And I carried that out there with me."
Instead of preparing an acceptance speech, Gjerde spoke straight from the heart. "I hadn't written anything down," he recalls, "but I knew what I wanted to say. I wanted to thank everybody, including our guests, and our growers, and our amazing team. I knew that I wanted to end with my family and my wife, and I knew I wanted to say something about Baltimore. It was a daunting moment."
Charlie Gjerde, Spike's big brother, who owns Alexander's Tavern and Papi's in Fells Point, weighs in, too. "It's a little bright spot for Baltimore," says Charlie. "He's as passionate about Baltimore as he is cooking, so I know he's extremely happy to bring the award back home."