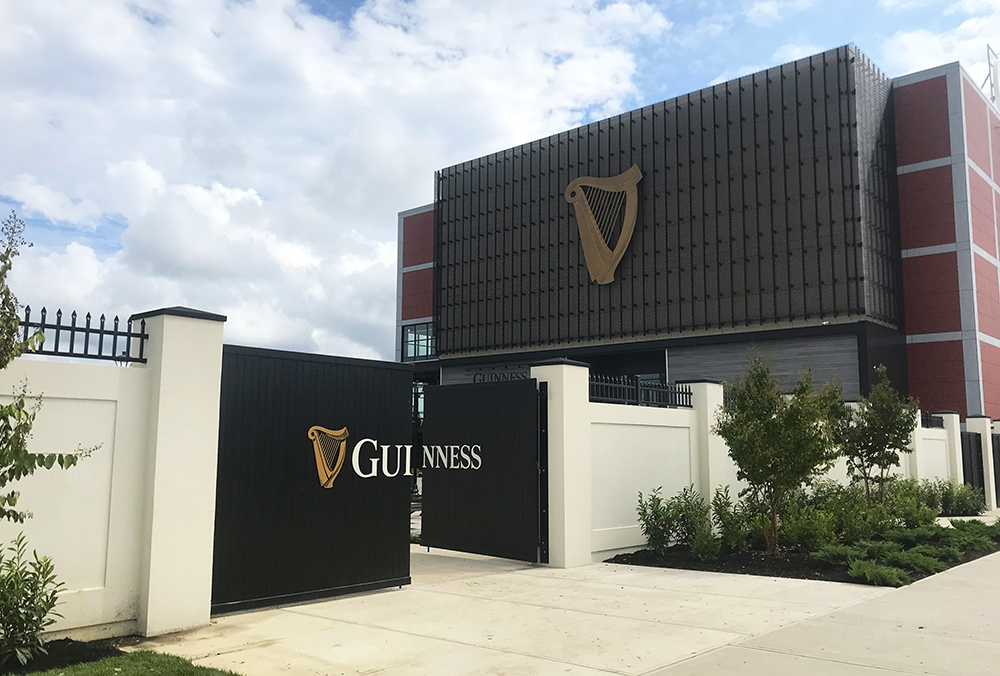 Jess Mayhugh
As you pull off the highway, bright, white letters spelling out Guinness appear just over the tree line. When you drive closer, a giant gold harp painted on the side of a building comes into view. Soon, signs of pint glasses of stout beckon you to make a right. This place might have all of the familiar trappings of the Guinness Storehouse in Dublin. But we realize we are home when we see the signature colors of the Maryland flag billowing above the entrance.
After nearly two years of community meetings, architectural plans, trans-Atlantic research, and some major construction, the Guinness Open Gate Brewery & Barrel House is set to open this Friday outside of Halethorpe. As the first Guinness brewery in the U.S. in more than 60 years, the space takes up a massive 62 acres of land on, fittingly, a former beverage manufacturing site.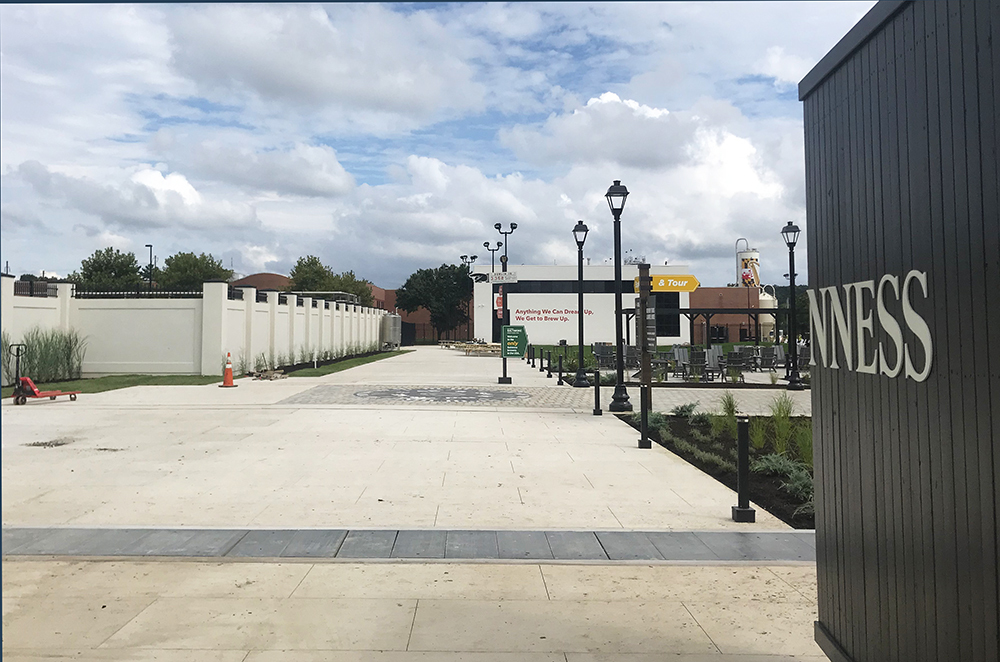 "The Storehouse in Dublin is amazing and tells the story of Guinness better than anywhere in the world," says Oliver Gray, marketing manager for the Open Gate Brewery & Barrel House. "But you never get to see the beer getting made. This experience will be much more functional since you'll be able to tour the brewhouse. This feels just like a brewpub—on steroids."
The campus has an outdoor seating and lawn area with a capacity for nearly 4,500 people, an 82-barrel brewhouse, a visitor's center, taproom and bar, 10-barrel experimental brewhouse, and a third-floor restaurant that will debut in a few weeks.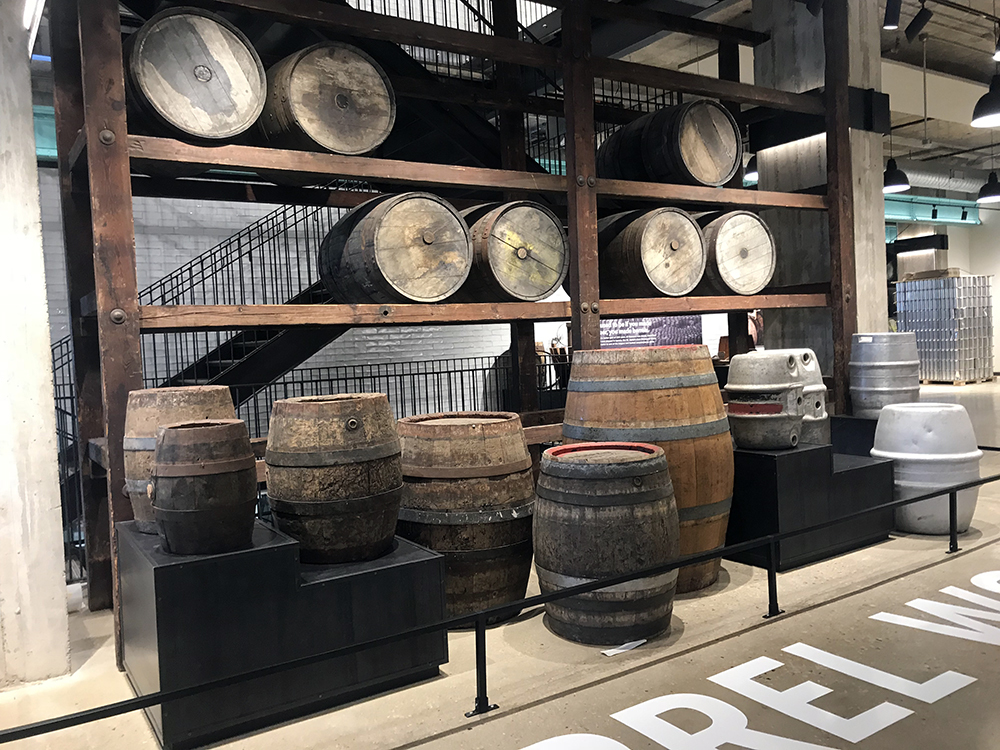 The brewery includes historical touches wherever it can, including an 1830s-era kettle imported from Dublin that greets visitors as soon as they walk in. Historic barrels—both from Ireland and from when the site was the Maryland Distilling Company—line the walls. Guests can either participate in a tour with a guide or roam around the three-story building themselves.
"This whole place is about self-discovery," Gray says, pointing out museum-like exhibits that chronicle Guinness's history. "But, of course, the taproom experience is key and our goal is to change the narrative that Guinness is about more than just draft stout."
To do that, they hired brewers Peter Wiens from Stone Brewing and Hollie Stephenson who came from Highland Brewing. The two have spent the past year creating outside-of-the-box beer styles that patrons have been able to try out in the test taproom.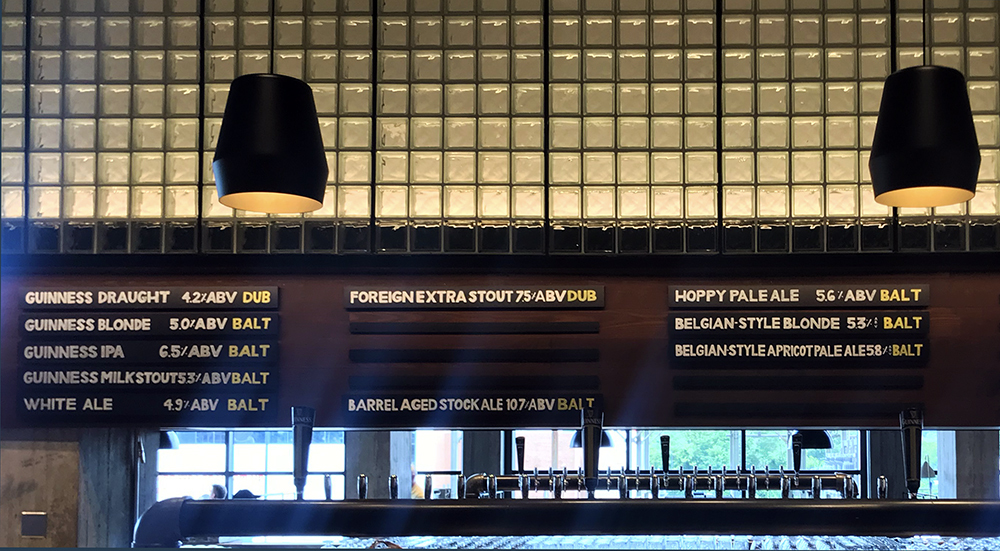 The results can be seen in the brand new taproom that seats about 200, which will always have the "core" beers on tap including the imported stout and four beers made in Baltimore: Guinness Blonde, IPA, Milk Stout, and White Ale. On the other side of the draft list is where things can funky and will be rotated frequently. For the debut, some experimental beers include the Barrel-Aged Stock Ale, Belgian-Style Blonde, and an Apricot Pale Ale.
"We have a Class-D brewery license, so we can only serve the stuff we make," Gray says. "But, keeping that in mind, we've got beers for people who are more into cider or like strong spirits. We want to change people's minds about what a Guinness can be."
Small snacks like pretzel bites and sandwiches will be available in the taproom and an adjacent barrel room will be available for private parties and VIP tours for up to 50 people. Just downstairs, tour groups will be able to step inside the 10-barrel brewhouse where a lot of the experimentation happens, a unique experience of a Guinness tour.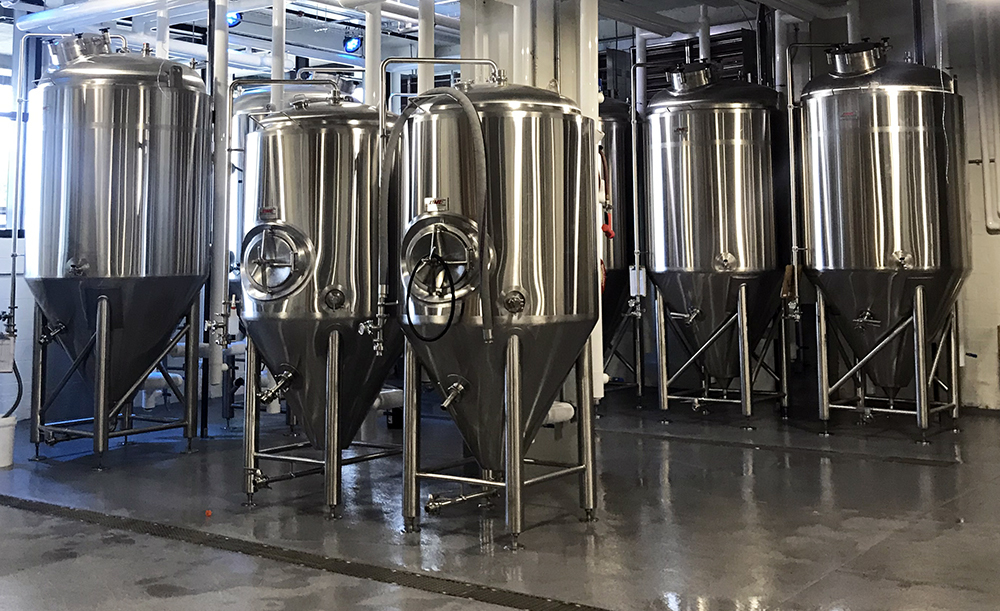 The third floor of the site will house new American restaurant 1817, named for the first year Guinness was brewed, which will serve a mix of Irish and Maryland classics as guests overlook the lawn that's been landscaped in the shape of a pint glass.
Guinness will be offering tours and tastings starting this Friday at 3 p.m. The facility will be open seven days a week, Monday-Friday from 3-9 p.m. and on the weekends from noon-9 p.m. with an eventual goal of staying open until 10.
While staffers are eager just to get the doors open, future plans include more local brewery collaborations, work with nonprofits like the Maryland Food Bank and Oyster Recovery Partnership, and plenty of food and music festivals to come.
"We know that Guinness loyalists and fans will be excited about this place," says Gray. "But we want to make sure that we're keeping the people happy in our own backyard."