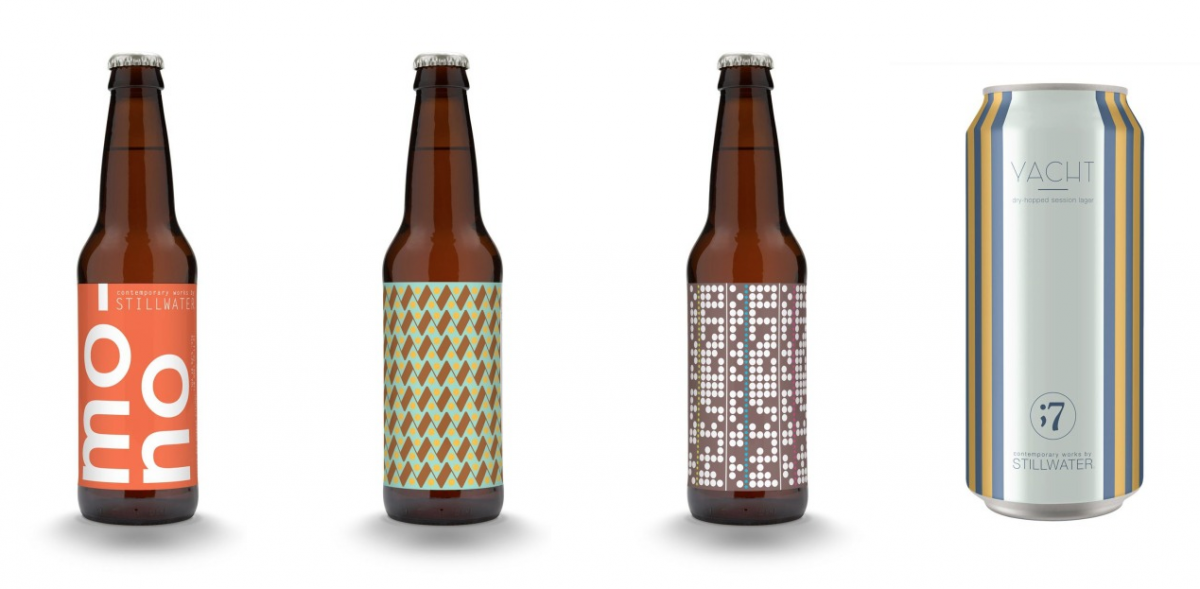 —Courtesy of Stillwater
When beer-lovers think about Stillwater Ales, they think Belgian farmhouse ales, an old-world design, and all of that culminating at the dimly lit Of Love & Regret in Brewer's Hill.
Well that is about to change with the launch of Stillwater's new line called Contemporary Works. Not only does the design get completely flipped on its head, but the beer styles are based on American craft-brewing, something you'd never expect from Stillwater.
"I originally started to be a unique brand, to make beers that didn't fall into categories," says Stillwater owner Brian Strumke. "Inevitably, you get put into categories. It became that I just make Belgian-style beers. So I figured the most shocking and progressive thing I could do would be to break down that stereotype."
The result is three new beers, including a Mono dry-hopped pilsner, a Stereo IPA, and a Surround imperial oak-smoked wheat stout—which will all debut this weekend at Of Love & Regret and at Max's Belgian Beer Fest.
"These beers are still complex and elegant," Strumke says. "The Pilsner isn't typical since it's dry-hopped with fashionable new-world hops and the stout has this oak-smoked wheat malt."
The label art, thanks to a collaboration with D.C.-based firm Committee on Opprobriations, is also a stark departure from Stillwater's original artisanal line—more mid-century modern than trippy old-world.
And next month, Stillwater is debuting three more, including Yacht, a dry-hopped session lager that comes in 16-oz. cans, and two more IPAs.
Strumke says that the past five years have been an adventure. "My frequent flyer miles tell me that a lot has happened," he laughs. "But I have learned a ton and the business has now proven itself. I've succeeded in building the base and now it's time to branch out."